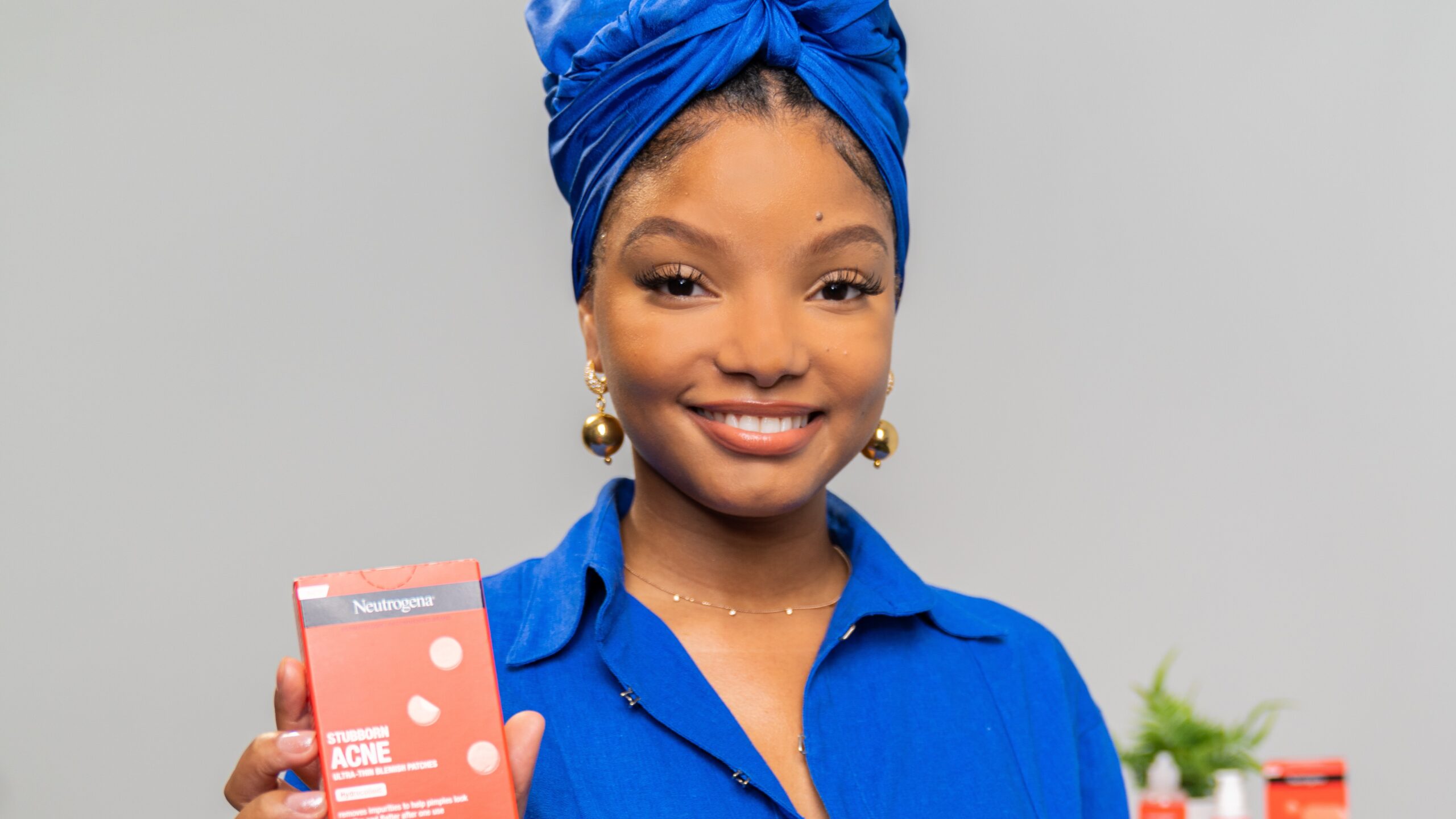 Halle Bailey Says You Just Have To 'Roll With The Punches' When It Comes To Your Skin
Bailey and her sister Chlöe dish on the new Neutrogena Stubborn Acne™ products
It may be hard to believe, but even some of the most beautiful faces may have their own skincare struggles. From Keke Palmer coming forward with her polycystic ovarian syndrome (PCOS) struggles to Madison Pettis' oily, acne-prone, and sensitive skin type, our favorite celebrities are humans, too. That means that Chloe x Halle are no exception to the rule. Since officially becoming ambassadors for one of the most household names in the beauty and skincare game, Neutrogena, the sisters have become more open about their personal skincare journeys.
"What I love most about being a part of the Neutrogena family really is just feeling comfortable in your own skin, and knowing that you have access to products that are just going to enhance your natural beauty and make you feel even more confident in yourself," Halle gushed to Girls United about what she loves most about her ambassadorship. "My sister and I are such strong believers in putting your heart and soul into everything you do, and just being a kind person. We truly believe in karma and that if you're good to people that good will come back to you and I believe it manifests on your outer body as well. Our skin is amazing when we get to use products like this."
The Neutrogena brand is celebrating the launch of their brand new Neutrogena Stubborn Acne™ products, including the Neutrogena Stubborn Texture™ Liquid Exfoliating Treatment and Neutrogena Stubborn Acne™ Ultra-Thin Blemish Patches, which are the first-of-its-kind debuts from the brands for everyday acne-sufferers. According to the brand, the products are dermatologist tested and are specifically designed for acne-prone and oily skin.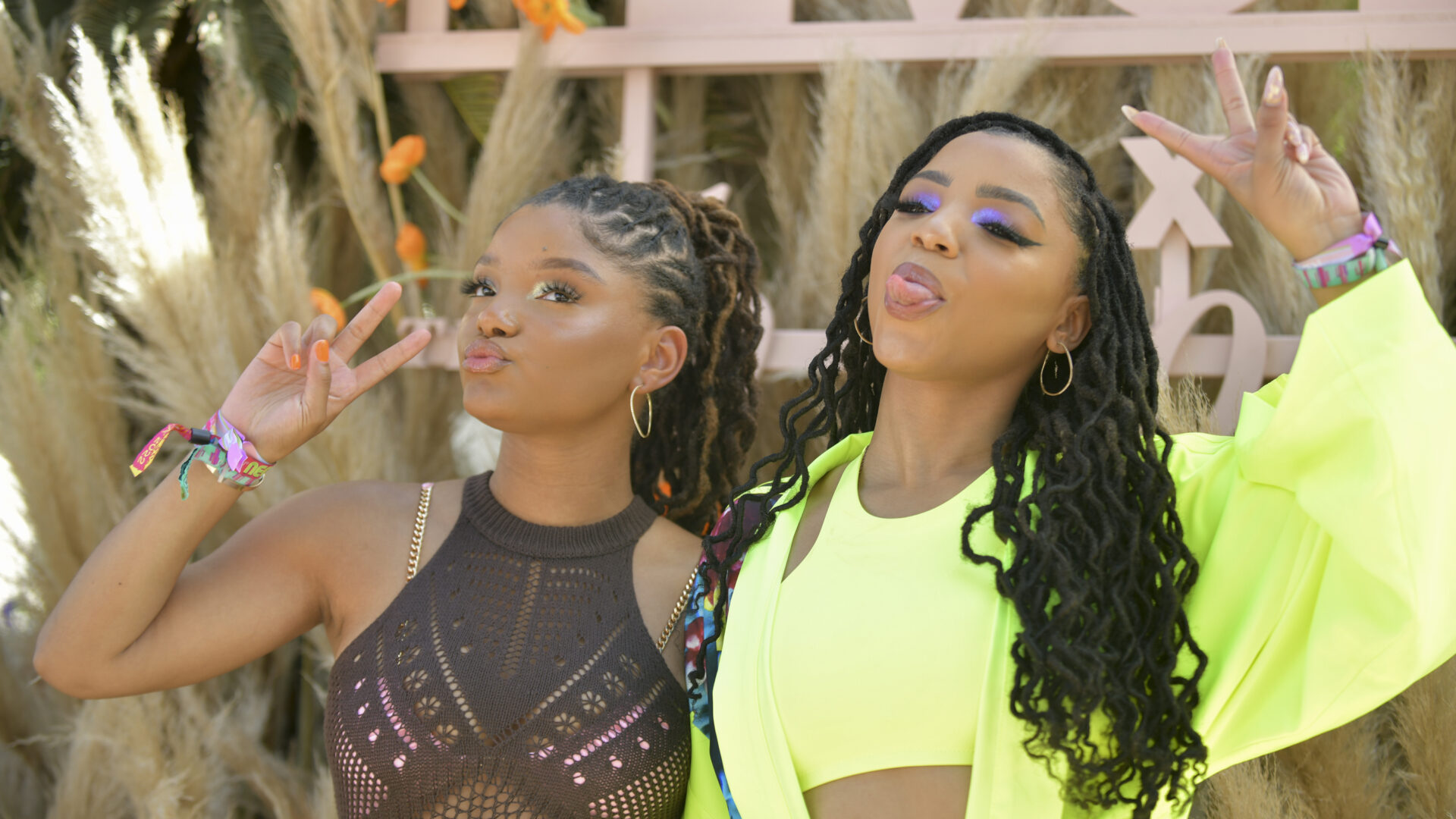 LA QUINTA, CALIFORNIA – APRIL 17: (L-R) Halle Bailey and Chloe Bailey attend REVOLVE x The h.wood Group Present REVOLVE FESTIVAL on April 17, 2022 in La Quinta, California. (Photo by Rodin Eckenroth/Getty Images)
Check out our interview below with the Grammy-nominated duo about how they "Do It" when it comes to their skincare routines, how it changes when they're performing or on-set, and skincare hacks that they swear by.
Girls United: When did your relationship with skincare really start?
Chlöe: I feel like [our] relationship with skincare started for us when we were young – I believe eight and six [years old]. We would be in South Carolina in our Nana's bathroom playing with her products and her makeup brushes and applying it to each other and pretending to give each other facials, so that was something we've always done. I don't think we truly took it seriously until around middle school. I had this funny incident where, as a joke, I put sunscreen in dots on my cheeks and it ended up leaving hyperpigmentation for the rest of the school year. After that, I was like, "Okay, I can't play with my skin."
GU: Why is it so important for young Black girls to start conversations about skincare and skin maintenance while they're young?
Halle: Wow, I think it's so important for us to start young about educating ourselves about skincare just because of all the changes that we end up going through as we get older. For me in particular, Chlöe, you remember when we started touring around when I was like 13, 14, 15-years-old, my skin completely changed and I started getting breakouts. My whole forehead was just breaking out. I remember being, "Chlöe, oh my God, what is going on," but it's natural. As you get older, your hormones change, things happen, and you just got to roll with the punches when it comes to your skin. At the end of the day, you have to know that as long as you know what to do, how to cleanse and you know that inside you're beautiful that that's all that matters.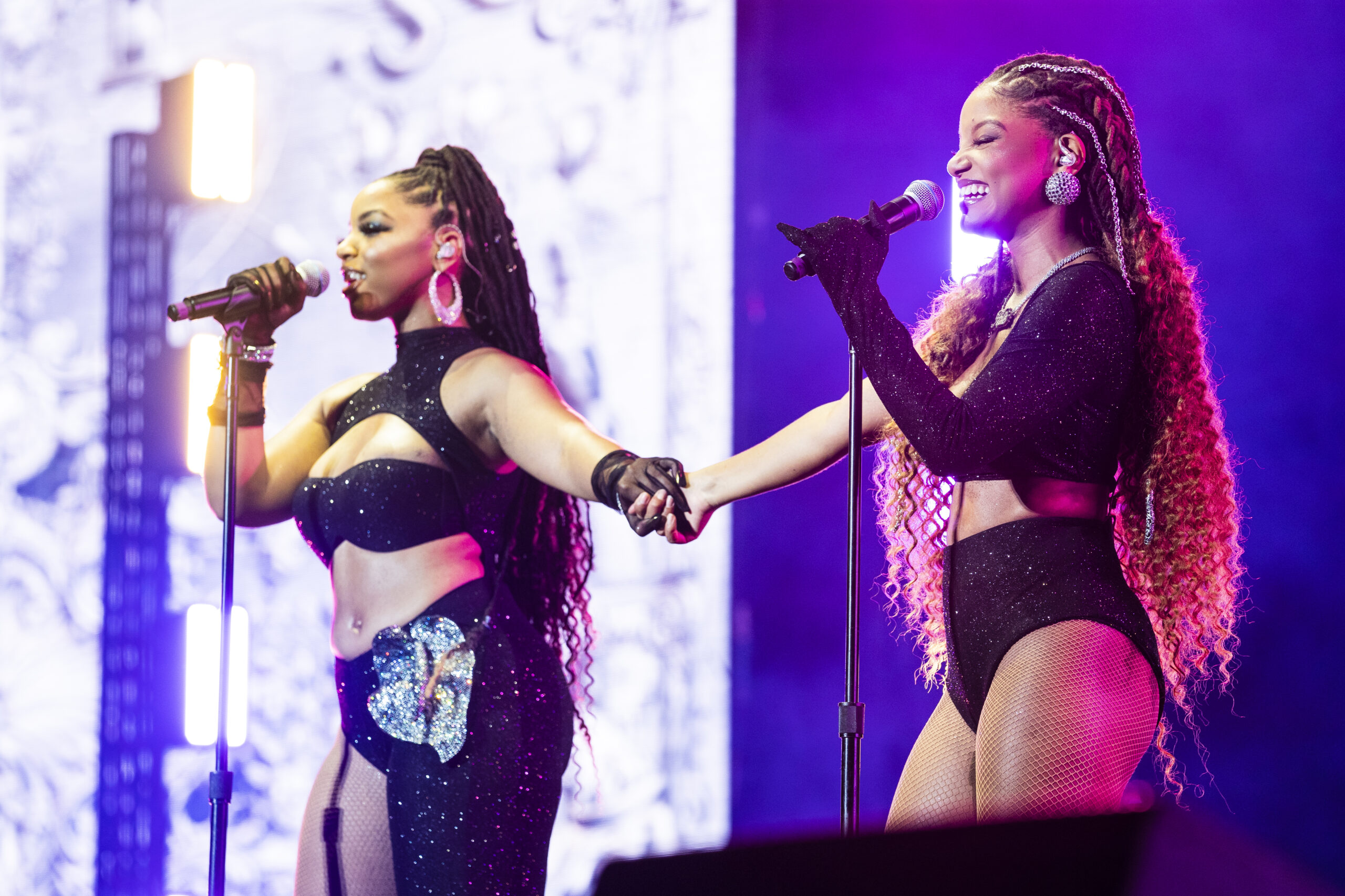 NEW ORLEANS, LOUISIANA – JULY 02: (L-R): Chloe Bailey and Halle of Chloe and Halle Bailey perform during the 2022 Essence Festival of Culture at the Caesars Superdome on July 02, 2022 in New Orleans, Louisiana. (Photo by Erika Goldring/WireImage,)
GU: You two are always on set. You're always performing. You're always wearing makeup and different types of products, but how do you maintain the health and overall glow of your skin between performances, rehearsals and traveling?
Chlöe: I feel like as important as it is, what you put on your skin is also what you put inside of your body. I'm learning that I have to drink lots of water and I'm still trying to teach myself and try to get into that routine. When I do drink more water than I usually do, I notice it showing on my skin. One of my favorite things by Neutrogena, and I swear and live by it, definitely has to be the Micellar Makeup Wipes because there [are] so many times I come home from set where I still have my makeup on and I'm so tired, I just plop in the bed, but I'll have the wipes by my nightstand and I just wipe it off. I'm like, "Okay, at least I can get the makeup off in a quick way before I actually muster up the energy to finish washing my face," so I think that's really it.
GU: There are a lot of hacks out there when it comes to skincare and makeup, but for each of you, what is your go-to skincare or makeup hack that you just cannot swear without?
Chlöe: Whenever I have a pimple, I'll put tea tree oil on it, and then I'll put one of these little Stubborn Acne Blemish Patches on top with the tea tree oil. That's my go-to. It'll always shrink the pimple by the next day.
Halle: For me, I would definitely say the same. It's been the Stubborn Acne Patches for me because I've been trying to work out a lot more and I've been sweating a lot. I notice I get breakouts on my chest and my back and those have been superb. Those have cleared them up, so I love them.
Photo Credit: Courtesy of Neutrogena
About D'Shonda: Born and raised in Brooklyn, NY, D'Shonda Brown is the Associate Editor at Girls United. When she's not interviewing or writing, she enjoys running, dancing, buying sneakers, and binge-watching Lifetime movies.