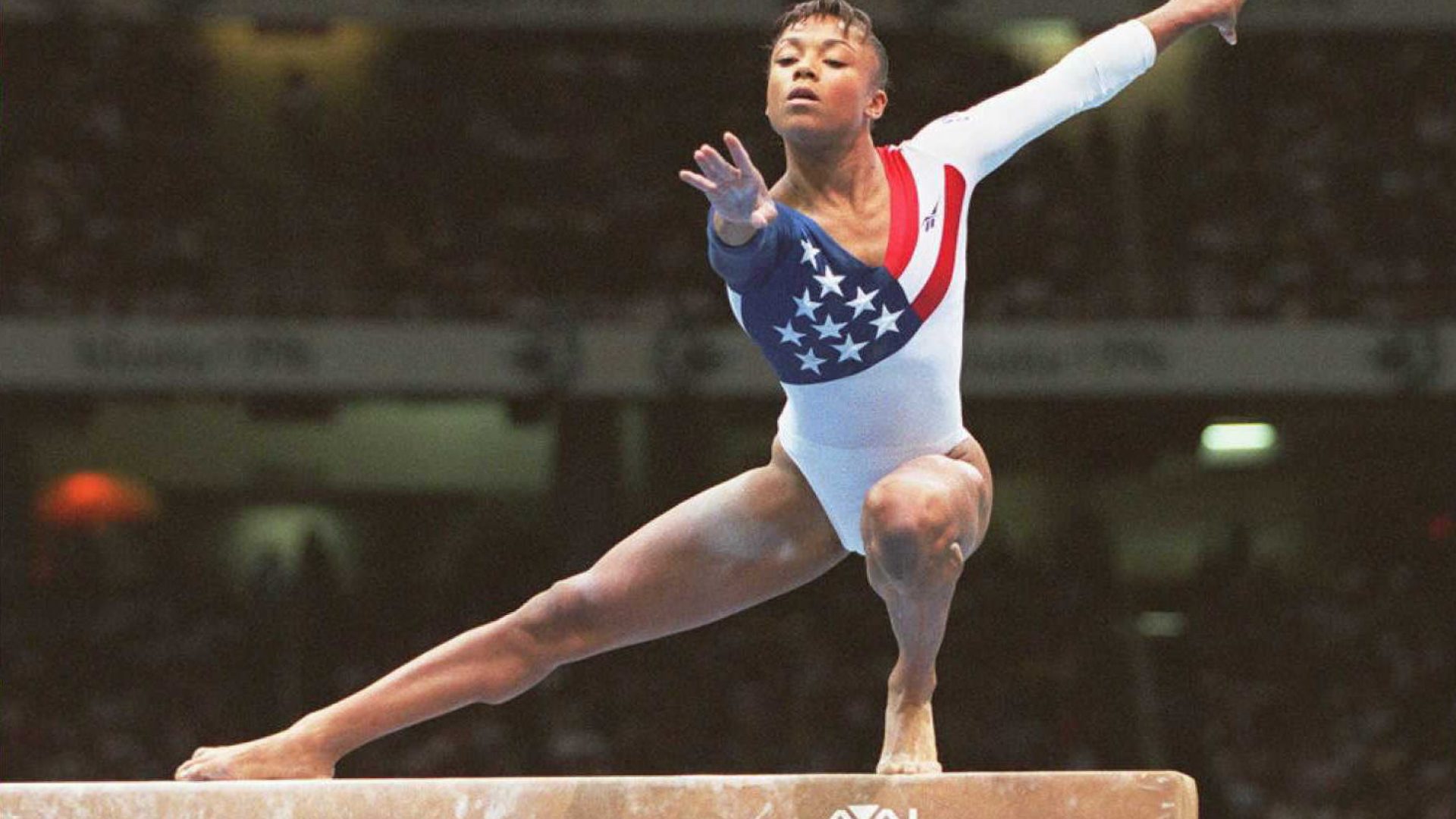 Celebrating Dominique Dawes, The First African-American To Win An Olympic Gold Medal In Gymnastics
Dawes is getting candid about mental health in gymnastics.
With the 2021 Tokyo Olympics around the corner, training camps and preparation for Olympic athletes are at an all-time high. But what's it like in there? Luckily, Peacock's original sports docuseries, Golden: The Journey of USA's Elite Gymnasts will follow top athletes competing to make the U.S. Women's Team for the Tokyo Olympics. The six-episode series will drop episodes weekly and take fans behind the scenes as potential Olympians compete for the four coveted Team USA roster spots. Dominique Dawes, the first African-American to win an Olympic gold medal in gymnastics, serves as one of the executive producers.
"I am so excited to be the executive producer," Dominique Dawes told Girls United. The project also includes LeBron James and Maverick Carter on behalf of Sports Emmy-award-winning brand UNINTERRUPTED. "This was a project that I was very thrilled to be offered the opportunity to be a part of because it's not just about capturing Olympic gymnasts as they're on the podium or at the Olympic Games, but it's the road. It's the journey," Dawes said.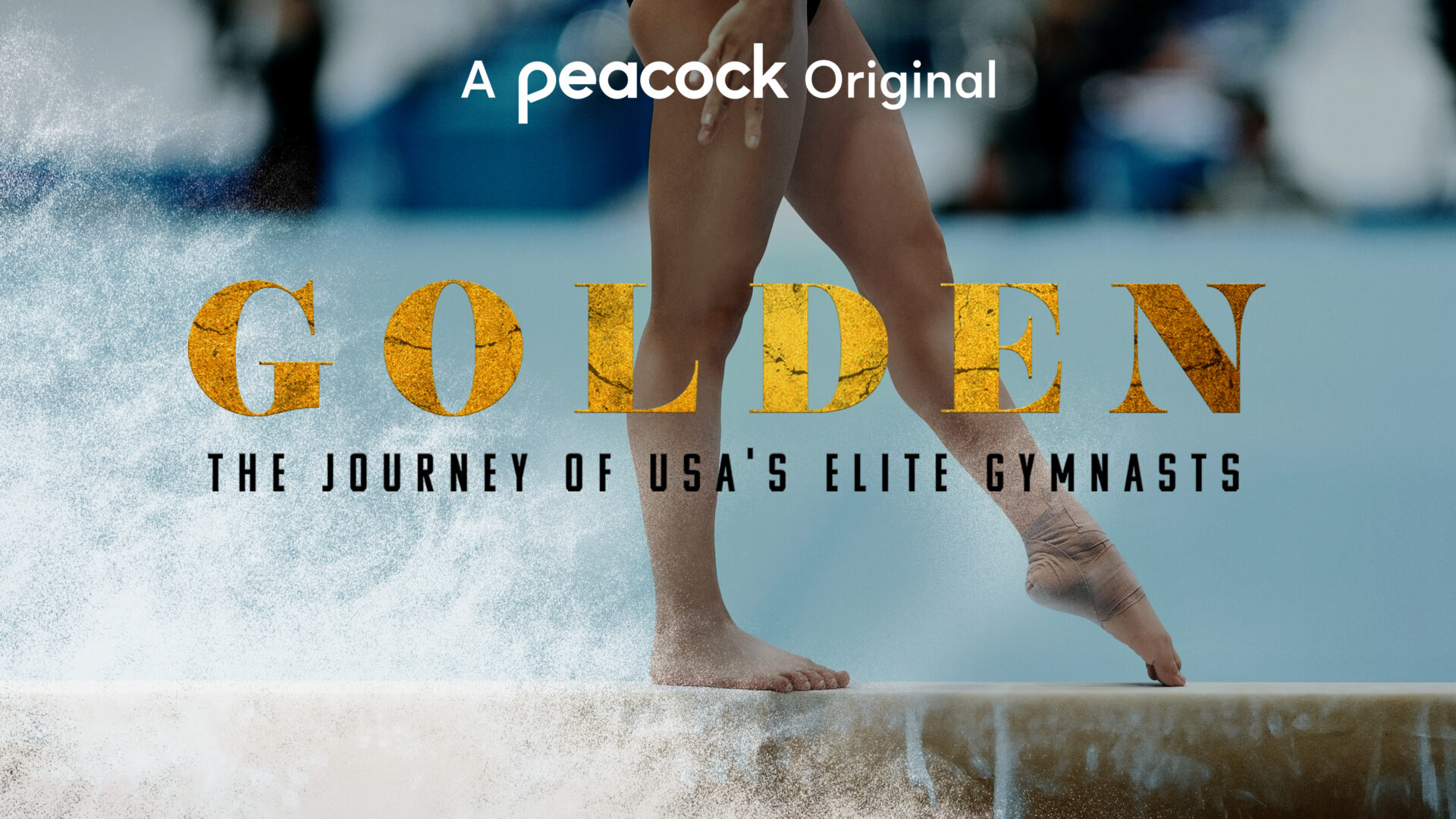 Dawes continued, "I went through it three times throughout my career, which was nearly 18 years long and that journey is an arduous one."
Girls United caught up with the three-time Olympian about her mental health journey, advice for young gymnasts dealing with anxiety, and the importance of telling your story.
Girls United (GU): As somebody who's been through this three times, what did you learn about managing your mental health as a gymnast?
Dominique Dawes (Dawes): I definitely didn't think that for myself at 44 years old and retired from the sport of gymnastics for over 20 years, that I would feel this heightened level of anxiety. It really took me back to my many years of training in the sport of gymnastics. You'll hear it from all of these young girls — the level of pressure, the level of anxiety, the physical toll.
What I love is that it's shining the light on all of the sport of gymnastics. It's showing the big picture. For those that have been fans, or even those parents that have young children in gymnastics, you really need to know the big picture. However, there are positive parts of it. A number of them make an Olympic team and you see them bonding with their teammates in practice, but you also do see the enormous amount of pressure. These are young girls. Some of them are 24 like MyKayla Skinner, but the majority of them are minors and it will take a toll on them.
GU: Girls United's recent digital cover featured Nia Dennis, Margzetta Frazier, Chae Campbell, and Sekai Wright. As someone who's a pioneer in paving the way for Black women in this sport, how does it feel for you to see young, Black gymnasts taking over?
Dawes: They have been taking over the sport for some time now. Of course, I might've paved the way, but then there was Gabby Douglas in 2012, London. When she won, I was in the audience and I just remember tears rushing out. I was thinking to myself, 'How many young girls of color is she going to inspire from what she was able to achieve?'
Simone Biles then dominating — I don't even know if she's lost since 2016. Now in 2021, Simone, as long as she shows up, she's going to dominate again. I remember meeting Jordan Chiles when she was a wee little kid. She was following me, my husband, and my first daughter at the time because she wanted to get an autograph and a photo. Now, look at her. A mature, beautiful, grown woman, and a great role model for gymnastics.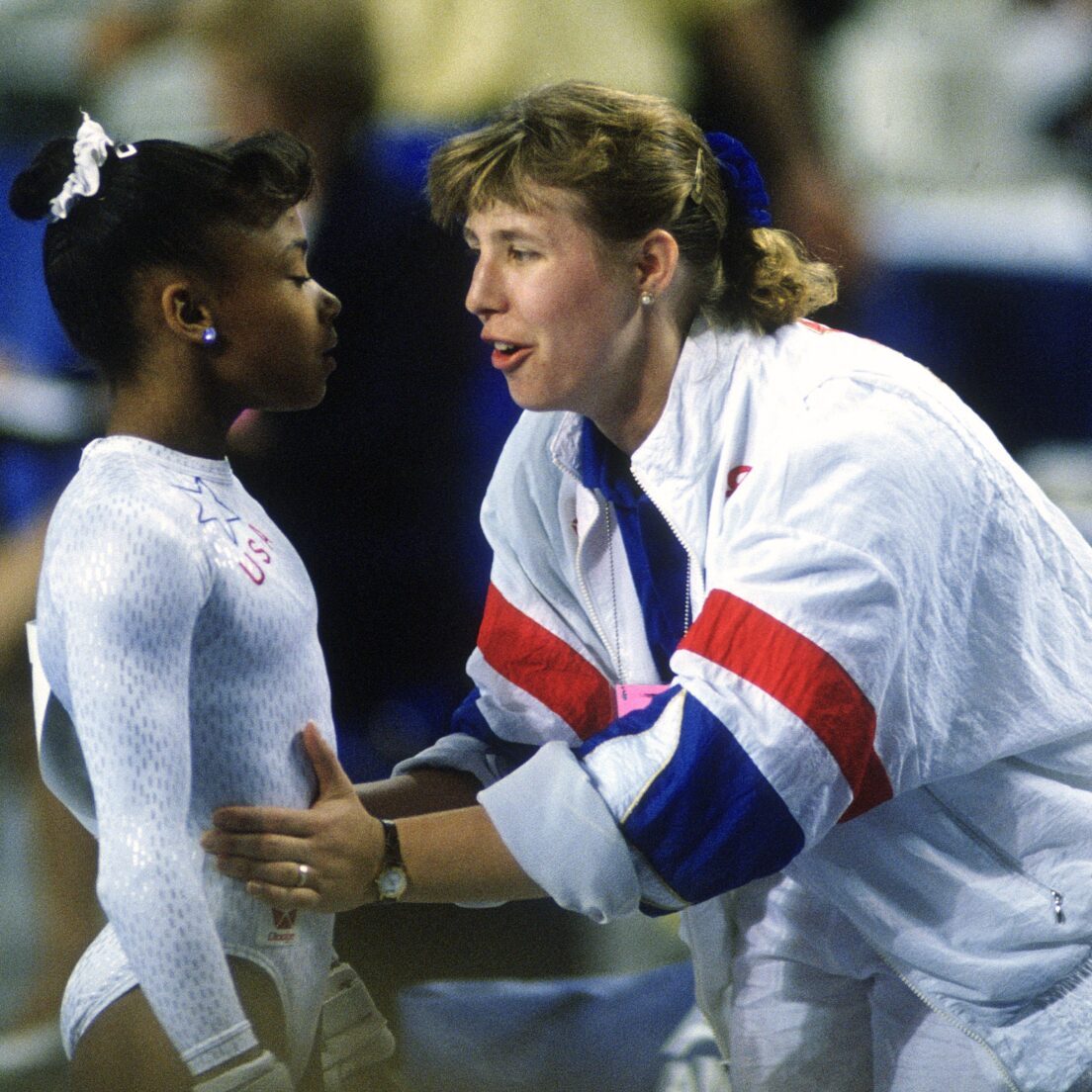 GU: How does it feel for you as a Black female athlete to have creative control over the stories that are being told about us?
Dawes: My main role as an executive producer was really to set the tone for what these young girls are going to be going through because I went through it three different times in a lifespan of Olympic Game competitions. When I signed on to be executive producer, I wanted to make sure that it was 100% transparent. I wanted to make sure that training camps were shown and mics aren't going to be cut off. We want to encourage these young athletes to be as honest as they were willing to be.
We need families that have young girls in gymnastics to truly know the big picture of the sport. Not necessarily to call out the sport or a federation, but more importantly to encourage a healthy change in gymnastics. We have a lot of young girls that have been beaten down, broken down, and abused and that needs to stop. It can only stop when you take a light and shine the light on all that darkness. Then we start cleaning up things. That's what this docuseries is going to allow us to do.
Check out our interview with Olympian Raven Saunders about her experiences with mental health as a Black, queer athlete.
GU: If you could have a conversation with your younger self when she first started training for the Olympics, what advice would you give her about mental preparation?
Dawes: Part of me is like, 'Run. Get out of the sport.' My parents did the best job that they could. Let's just say that. Not everyone comes from the healthiest home life where they are given words of encouragement, love, and told that they are something special. Based on my home life, I found myself gravitating to gymnastics, to look for what was lacking in my home. While it provided me some good, there were a lot of unhealthy aspects, and I understand it more so now being a 44-year-old mother of four kids.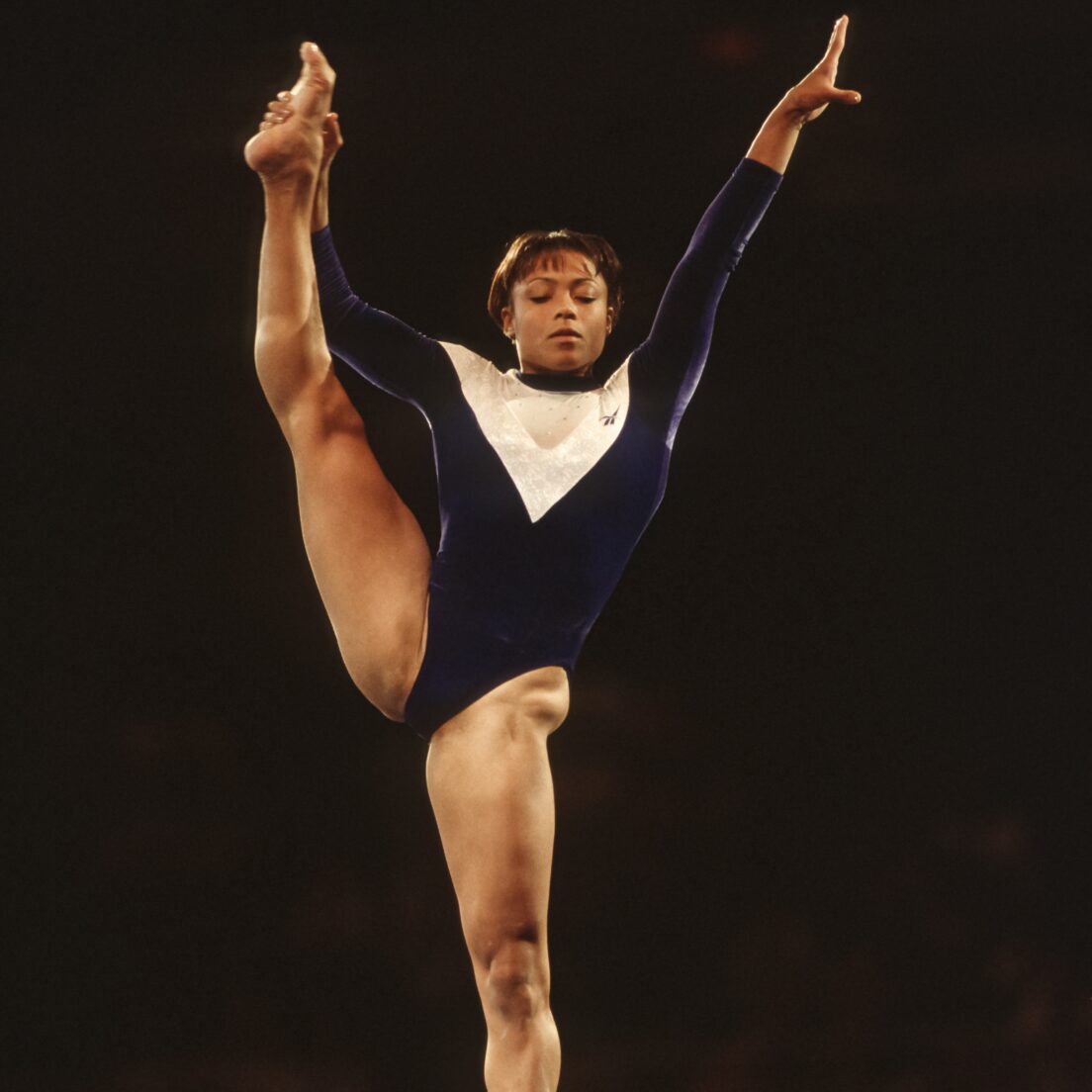 Photo Credit: Photo by David Madison/Getty Images
Now, I'm like, 'No one would speak to my children ever that way. No one's going to abuse my children with those words, physical abuse, or breaking child labor laws. It's not going to happen. I'm the mom; I'm going to protect and nurture my children. That is my job to make sure that they are in a healthy, wholesome atmosphere.'
The advice that I would give to my younger self is to say, "You're not alone. You're going to make it through this. And any pain that you go through in life serves a greater purpose."
The pain that I went through, it's put me where I am today. It's given me the calling that I have today to inspire generations. I wouldn't be as committed and passionate about what I'm doing today. As passionate as I am about Golden, it's fully transparent. You're going to feel that pressure, you're going to feel that anxiety, and as a viewer, you make the decision. You tell me: Is that a healthy environment that you would put your child in someday? I will say, "No." Simone says, "No." That's why we need to make change.
Read Daria Harper's op-ed on Sha'Carri Richardson's confidence.
GU: What advice would you give to young girls who want to use their platforms to speak out about their own experiences, but they may be too scared to speak up?
Dawes: I want them to recognize that their truth matters. I hear from so many former gymnasts who feel guilty speaking out about how they were treated they feel like their truth doesn't matter, or it shouldn't have affected them that much. It does matter. Speaking up and utilizing your voice are going to ensure that there is change. It's part of sharing the full journey and telling the truth. Don't allow these seeds of doubt, insecurity, or fear that were implanted in you in this culture of the sport to paralyze you from speaking your truth.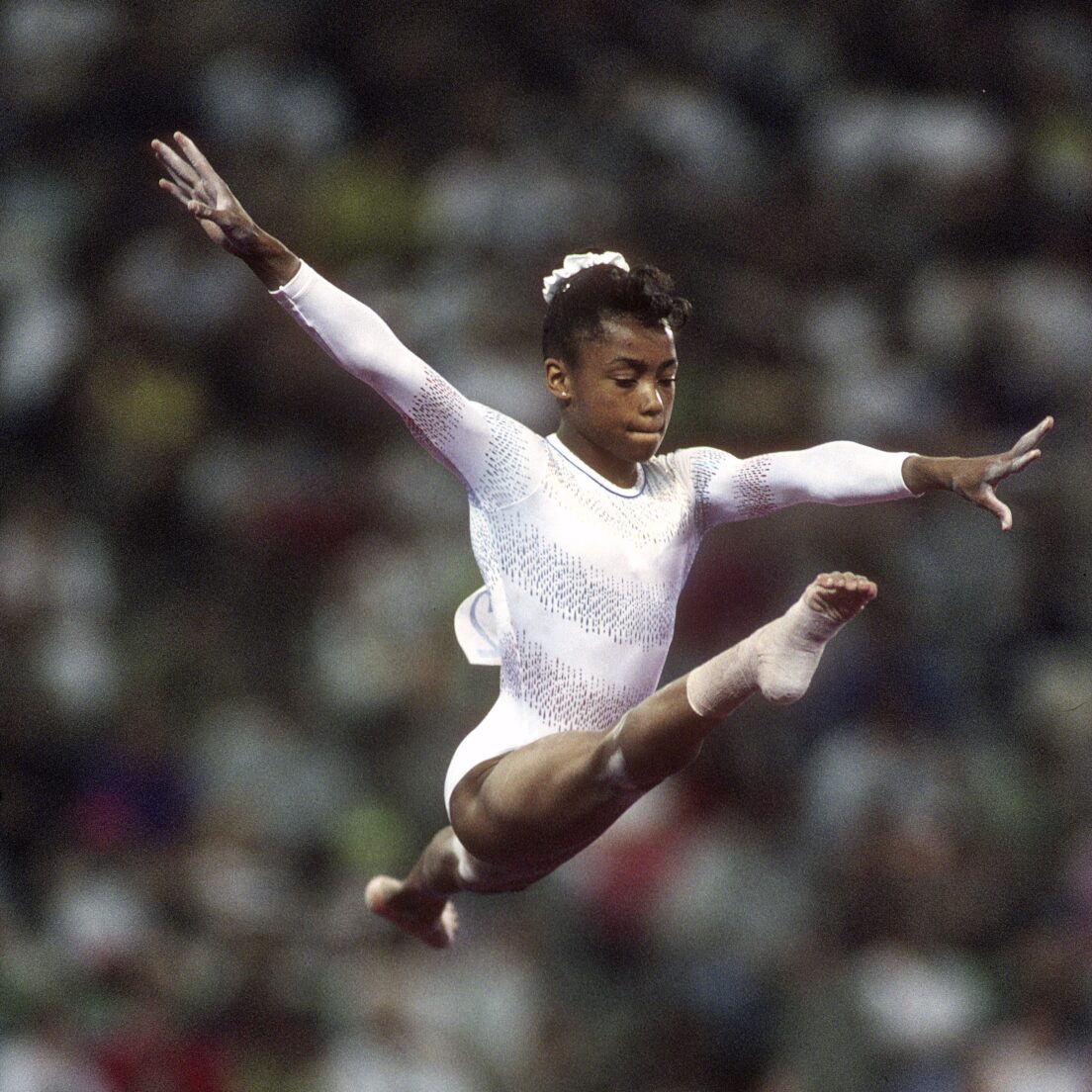 GU: As somebody who is a public figure, I can imagine that sometimes being in the public spotlight and sharing your story be triggering. When you do experience those flights of anxiety, what does your mental wellness routine look like to get back to your center?
Dawes: As a former gymnast, I will say I learned to not trust my first instinct. It's always that fear, that doubt, that insecurity, whatever it is that's unfortunately unhealthy. I remind myself, 'Take a deep breath. Lean on Christ and recognize why I'm doing this.' My husband humbles me. He does not kiss my butt whatsoever and he is the one that has pushed me out of this comfort zone that was so uncomfortable.
I didn't know what it was like to be truly free, truly happy, and anxiety-free. I woke up every day with anxiety. I went to sleep every day with anxiety, just thinking about the pressure of the sport of gymnastics, being perfect, wanting to please other people. Never being good enough, being one of very few African-Americans out there. It did take a toll on me. That's why I was on board with Golden. They can not only be Olympic champions but champions in life. Who cares if you're standing on top of an Olympic podium and you're lost, depressed and full of anxiety?
Getty Images: Photo by Focus on Sport/Getty Images
Featured Image Credit: Eric Feferberg/AFP via Getty Images