Olympian Raven Saunders On Mental Health Hurdles As A Black, Queer Athlete
"If you constantly remember that nothing to you is impossible, then the world is your oyster."
TW: This article mentions suicidal ideation.
Following the 2016 Olympics, Raven Saunders had to dive into herself to embark on a journey to mental wellness. The 24-year-old shot putter, who placed 5th in the Rio Games, began to sink into a depression caused by resurfaced childhood traumas and confidence issues, which led to suicidal ideations. After reaching out to a therapist to get the care she needed, Saunders was able heal and be an advocate for others dealing with mental health issues.
"It's important to me because of my own personal battle and the battles of those people that are close to me, so I take it very personally," Saunders told ESSENCE Girls United about her personal connection to mental health. During the COVID-19 pandemic, Saunders was forced to adjust to a world wherein she couldn't train, practice, or go about daily activities as she normally would. This reality also impacted her own mental wellness. Though she admitted that the process of acceptance was difficult for her at first, Saunders leaned into her practices of manifestation and meditation to focus on her inner power her through tough times.
Now, while training for the 2020 Tokyo Games, Saunders has collaborated with the national mental health initiative Well Beings to raise awareness about the mental health challenges young, Black and queer Olympians encounter. This year, Saunders and Well Beings debuted a short film about her post-Olympic mental health struggles and her current coping mechanisms. The film is the first installment of Well Beings' new web series OUT OF THE DARK, which explores three young Black Americans' experiences with depression and suicidal ideation.
For Pride Month, Girls United connected with Saunders about her personal mental health journey, adjusting to training for the Olympics during a pandemic and advice she has for young Black girls. Keep scrolling to read our conversation
Girls United (GU): Tell me about the multi-platform, multi-year campaign Well Beings and your involvement in it.
Raven Saunders (Saunders): Well Beings is an initiative pretty much trying to garnish those different stories from a slew of people who are trying to push and de-stigmatize mental health. Collectively as a country collectively, maybe even as a world, we've constantly not really paid attention to mental health or always put it on the back burner. There have been negative stereotypes in relation to it. Well Beings has been very proactive in bringing together so many people through the town halls and trying to open up that conversation. Because so many of us go through things that we don't talk about, by opening up and talking about it, we can help so many more people.
GU: Explain your involvement in the web series OUT OF THE DARK, which features you in the first episode.
Saunders: For Out of the Dark, I did a piece with them where it's pretty open about my personal journey in regards to mental health and suicidal ideations. It's been very great and influential to get my story out with how I've struggled over the years, and it's been nice to open up my story to other people and see how many people I can help. We all go through things, but through conversations, we can find that the challenges in life that we go through actually are a lot more similar than we'd like to believe.
GU: What have been some of the reactions that you've gotten to your OUT OF THE DARK episode? Have people been reaching out to you?
Saunders: People freaked out in support and love. I've had close people in my family or friends that didn't know any of it until watching my story. So it was just nice to hear genuine people come at me and talk to me about, Man, I didn't know, and I wish I was there for you, or My God, this helped me push through today, or people saying, you know, just different things about how something that's so personal to me, that I was holding in for a few years, that I really opened up. But now, seeing the amount of people that I've been able to touch or reach or help, it's actually more than I thought it would be.
GU: How does your athleticism correlate with your mental health? Is it a stress reliever, can it be stressful, or do you balance it out?
Saunders: I've definitely found a balance for sure. Working out can be a release, but when you do it as a career, sometimes things get stressful. I'll sometimes do extra stuff in the gym outside of my workouts as my mental release. It's not like it's a part of what I have to do, but more so what I want to do by going in and putting in extra work.
GU: What was the mental health impact of training during the pandemic for the delayed Tokyo Olympics?
Saunders: It was very difficult in the beginning, especially when you're geared up to prepare for this one moment only to have it postponed by a full 365 days. It definitely took a lot of adjustment to get used to because you kind of get down and depressed, being in you're in the same routine and not really having a place to go or anything to do. It was hard especially [because] we train all year round and having a few months when that wasn't possible really made me personally question myself at times.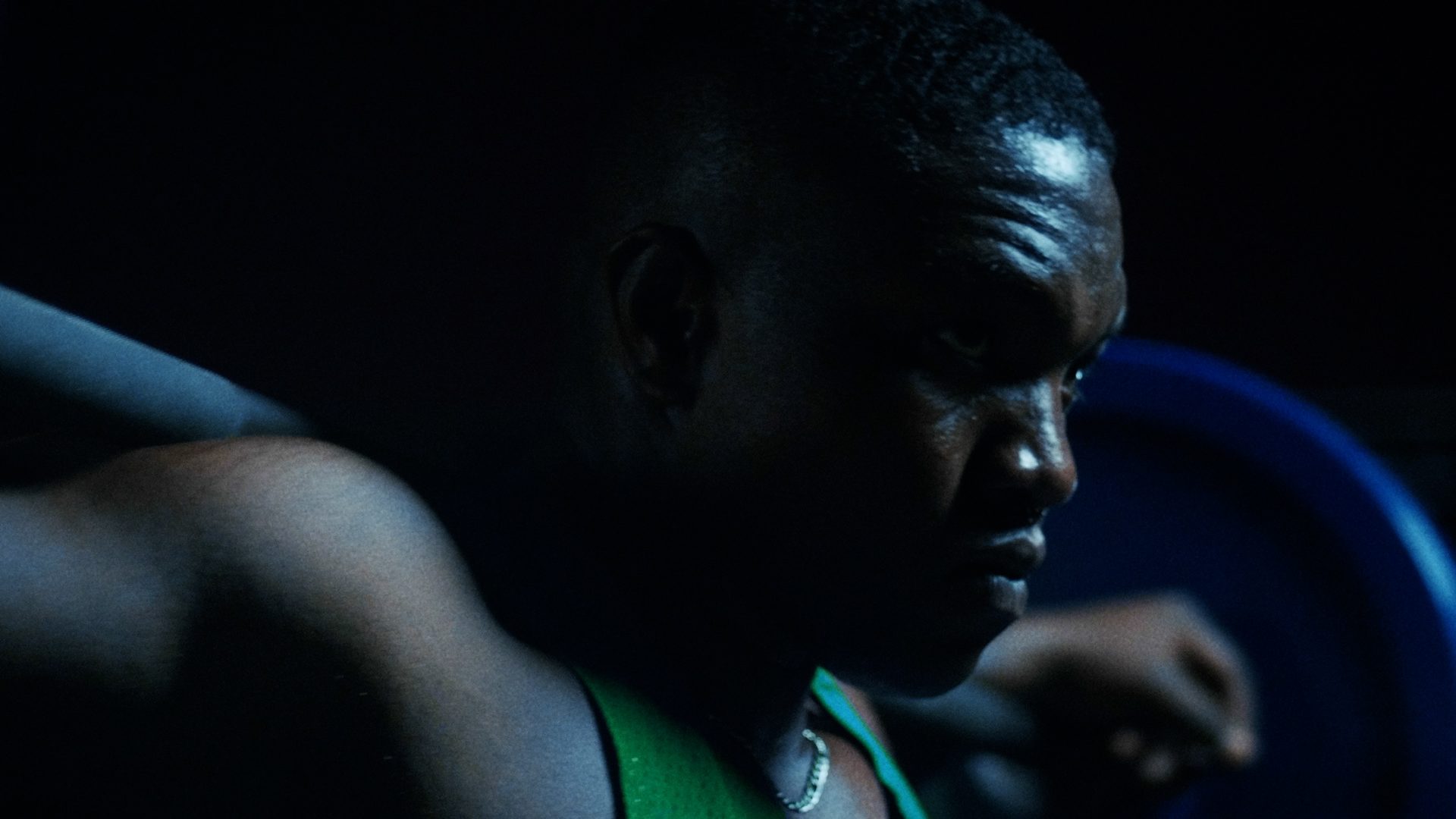 GU: How has your approach adjusted as the quarantine orders start to lift and more activities were being done in-person?
Saunders: We all have different stories, different struggles, but all having to go through COVID, it's nice to finally get a chance to see everybody, and really just wishing everybody well, because I feel like we all know that this past year has been so challenging, and [ for]some. [it] has been harder than [for] others. I know athletes that have just gotten back training, say like two months ago, two, three months ago. So it's one of those things.
GU: With being a Black, queer athlete, what mental health adversities do you face?
Saunders: It's been one of those things where I've really had to find a balance. Being Black and seeing all the things politically, then being a woman while knowing that I have to keep pushing myself and work twice as hard and then also being queer and knowing that. I get mistaken as a male all the time, too, so it's really about just finding the room to stand up for myself in certain spaces and being confident in who I am and not really caring about any outside opinions.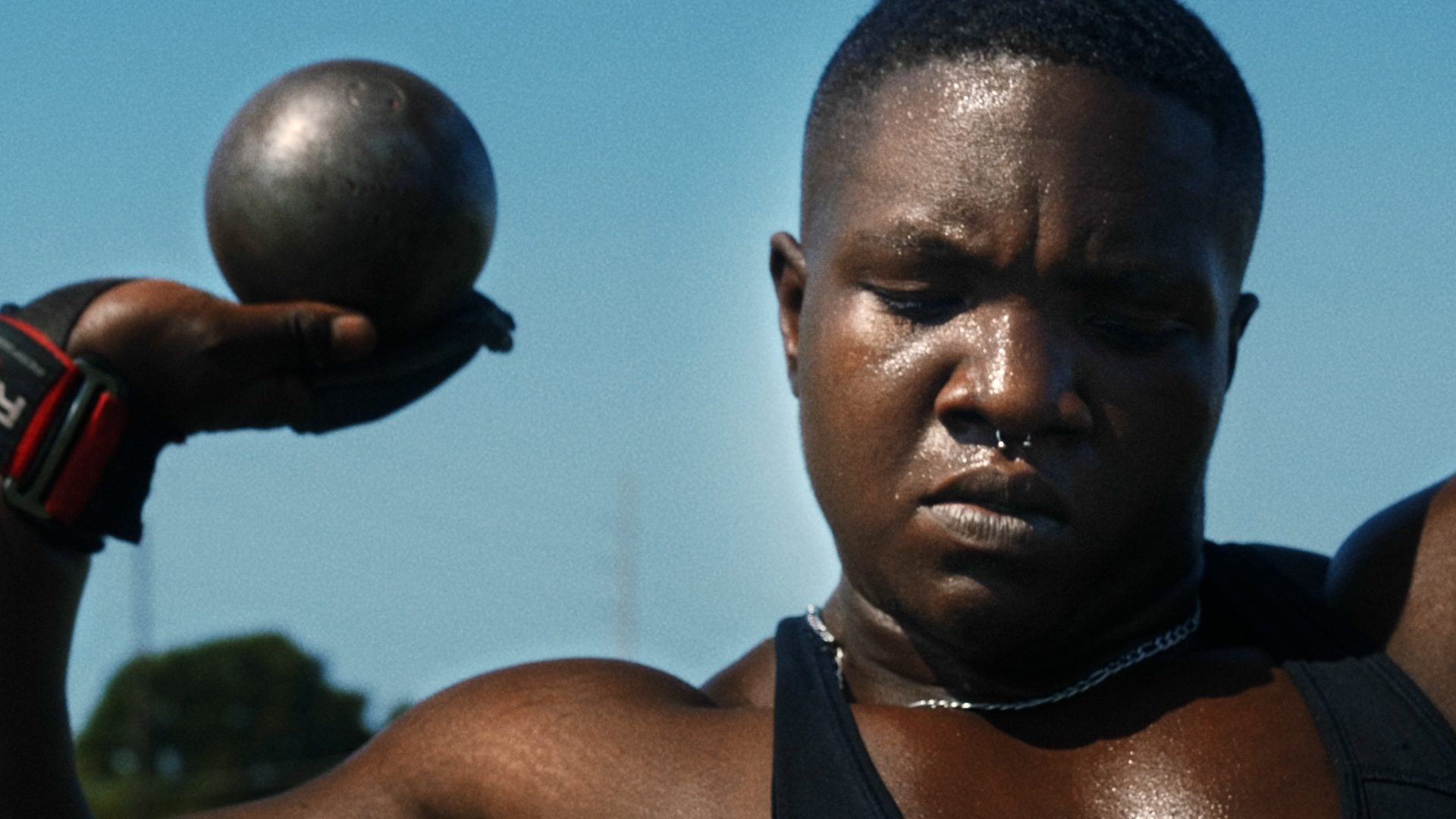 GU: If you could give young Black girls, especially athletes, a piece of advice about mental health management, what would you tell them?
Saunders: Everything is possible. The world constantly tries to break us, and puts obstacles in place as young Black women that may seem so difficult to overcome, but if you remember that nothing is impossible to you and that you are capable of it, then the world is your oyster.
Keep up with Raven by following her on Instagram.
If you or someone you know is contemplating suicide, call the National Suicide Prevention Hotline at 1-800-273-8255 or text Crisis Text Line at 741-741.