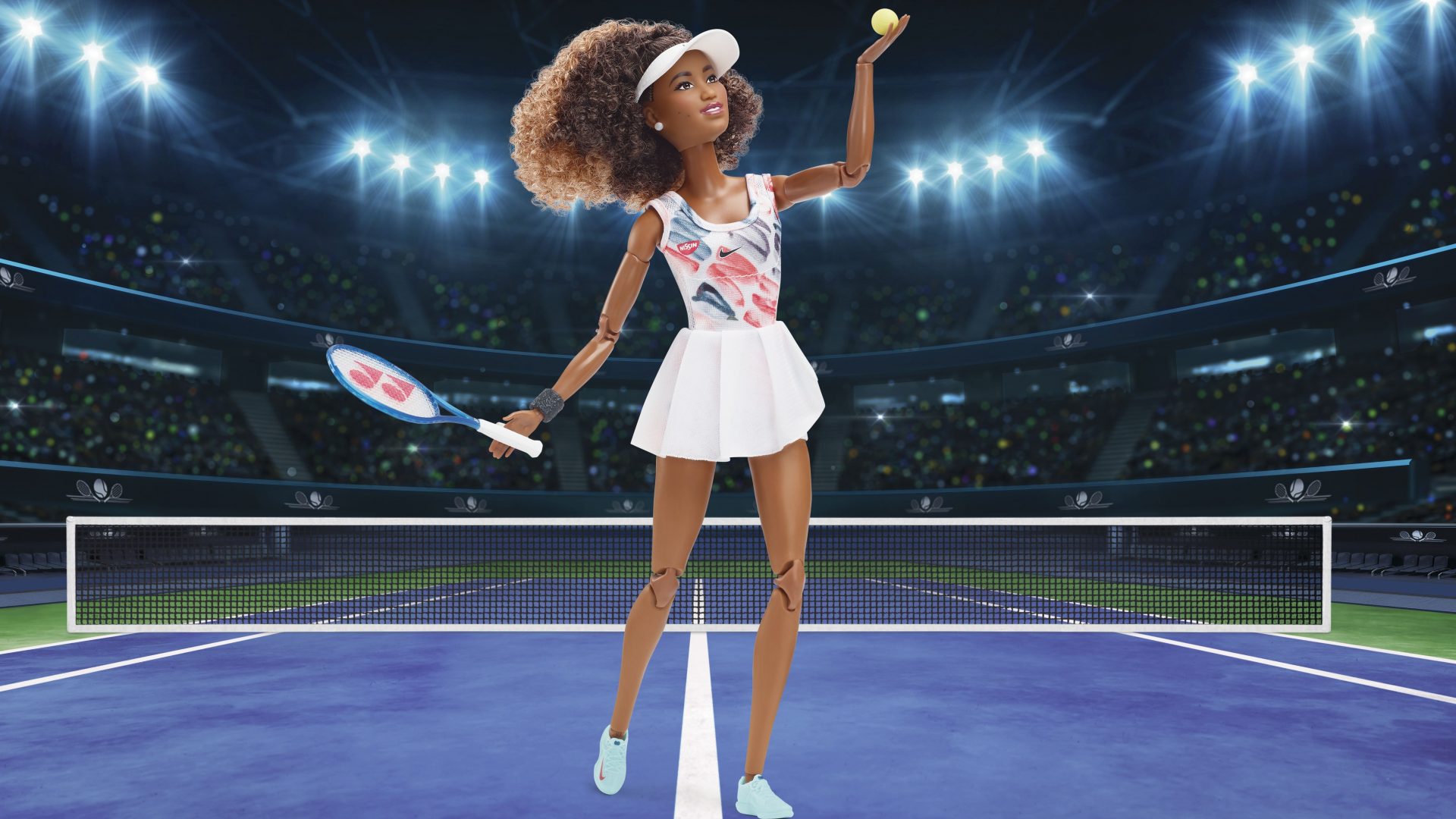 Exclusive: Barbie Launches Naomi Osaka Doll Ahead Of 2021 Olympics
"I want young girls everywhere to feel empowered," Osaka said.
Naomi Osaka is not only a world-renowned athlete, but she's a young Black woman with commendable character. Now, she will be paid homage by the ultimate young girl staple — a Barbie doll. Barbie has officially announced the launch of a Naomi Osaka likeness doll available for purchase ahead of the Olympics.
Read here to learn more about Naomi Osaka's philanthropic efforts and expanding her athletic initiatives with Play Academy here.
Barbie first recognized Naomi as a role model with a one-of-a-kind doll in celebration of Barbie's 60th anniversary back in 2019. However, it wasn't until last spring when the Mattel team began to work on bringing Naomi's doll to shelves for collectors and fans of all ages to indulge.
The Barbie team collaborated closely with Naomi and her team to bring her doll to life, including hand-selecting her doll's outfit based on the Nike tennis ensemble she wore at the 2020 Australian Open. Seen below, the outfit includes a flared white skirt, an athletic top with blue and pink brushstroke print, a bright white visor, complete with a replica of her Yonex tennis racket and tennis shoes.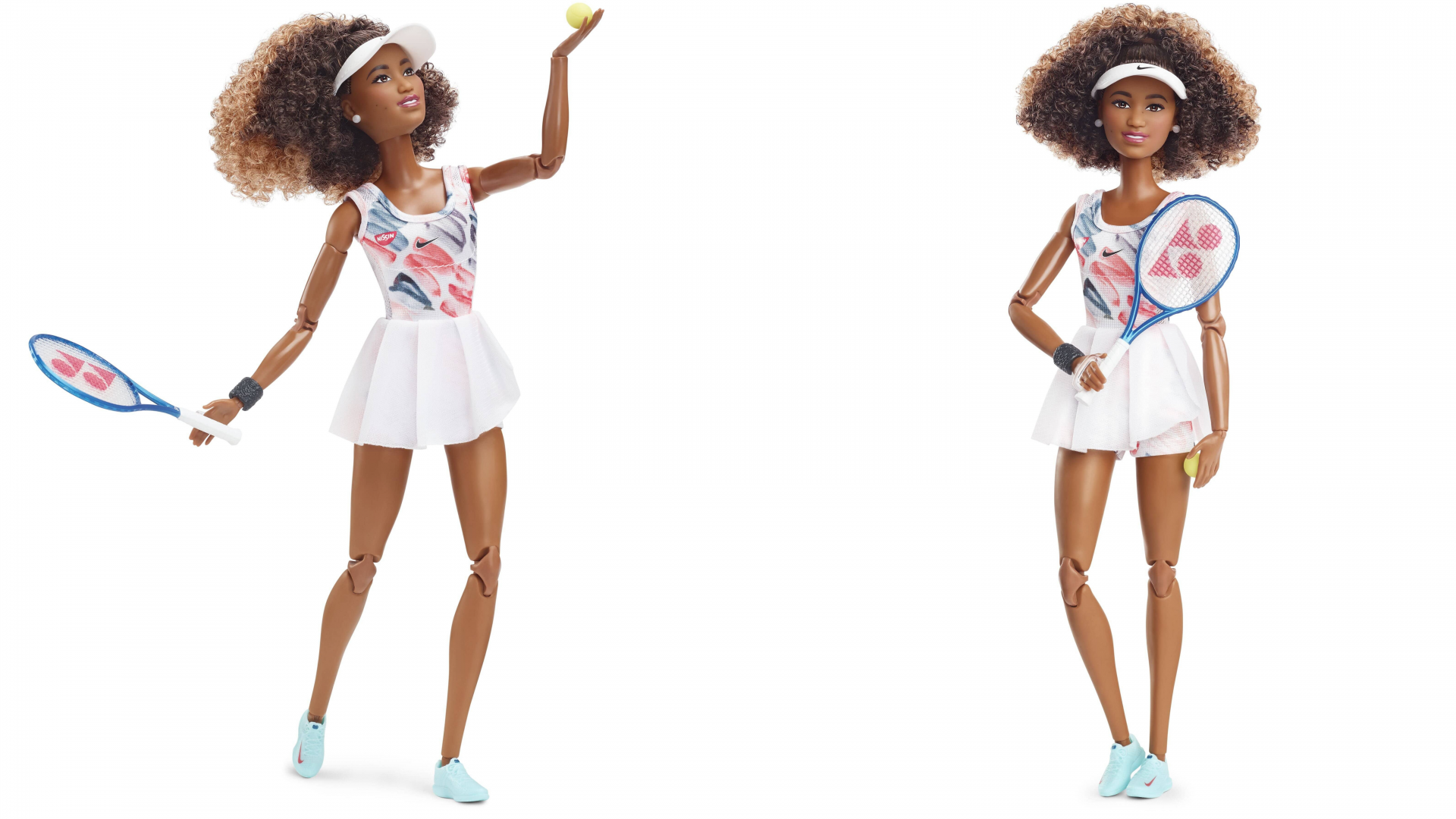 "It's such an honor to be a part of the Barbie Role Model series, and to remind young girls that they can make a difference in the world," said Osaka in an exclusive quote to Girls United. "I want young girls everywhere to feel empowered to dream big and to know that if they believe in themselves that anything is possible!"
According to the press release, the Barbie brand is committed to celebrating real-life heroes such as Osaka, who they define as "remarkable women who are breaking boundaries and inspiring the next generation."
Read more about other Black women in sports making history including Naomi Osaka, Flo-Jo, and Sha'Carri Richardson.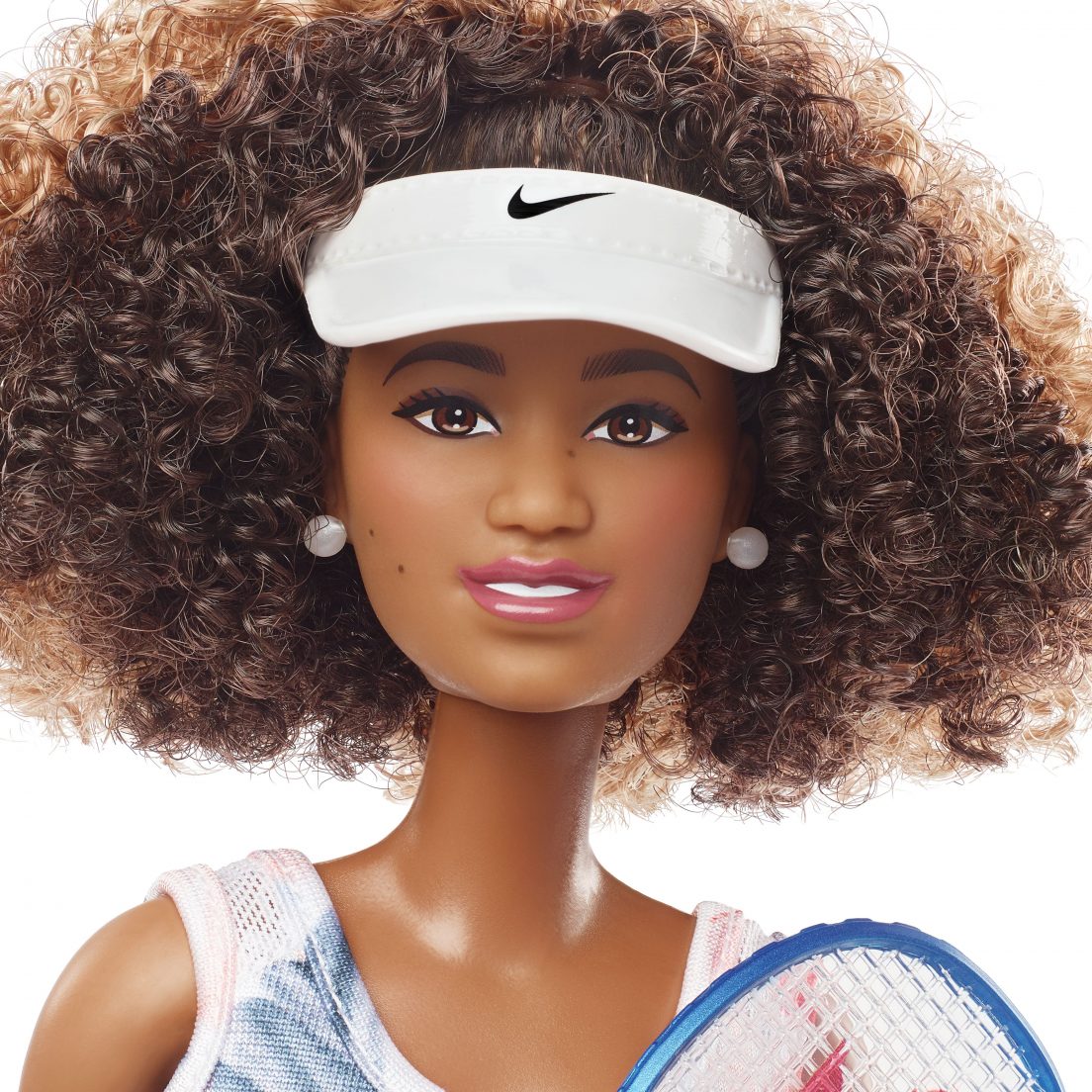 Lisa McKnight, SVP and Global Head of Barbie & Dolls at Mattel, shared her thoughts on Osaka's being added to the Barbie family. "We are incredibly honored to spotlight Naomi Osaka as part of our Barbie Role Model series," McKnight said, praising Osaka. "She has paved the way for future generations of girls to dream bigger, and through her unwavering courage and honesty, shown the world the importance of being your own biggest champion. Naomi continues to break boundaries on and off the court and is a powerful role model to fans everywhere."
To purchase Naomi Osaka's doll this coming fall, visit the Amazon link here and Barbie.com. The doll costs $29.99 and is suggested for ages 6-years-old and up.
Photo Credit: Mattel/Jonesworks