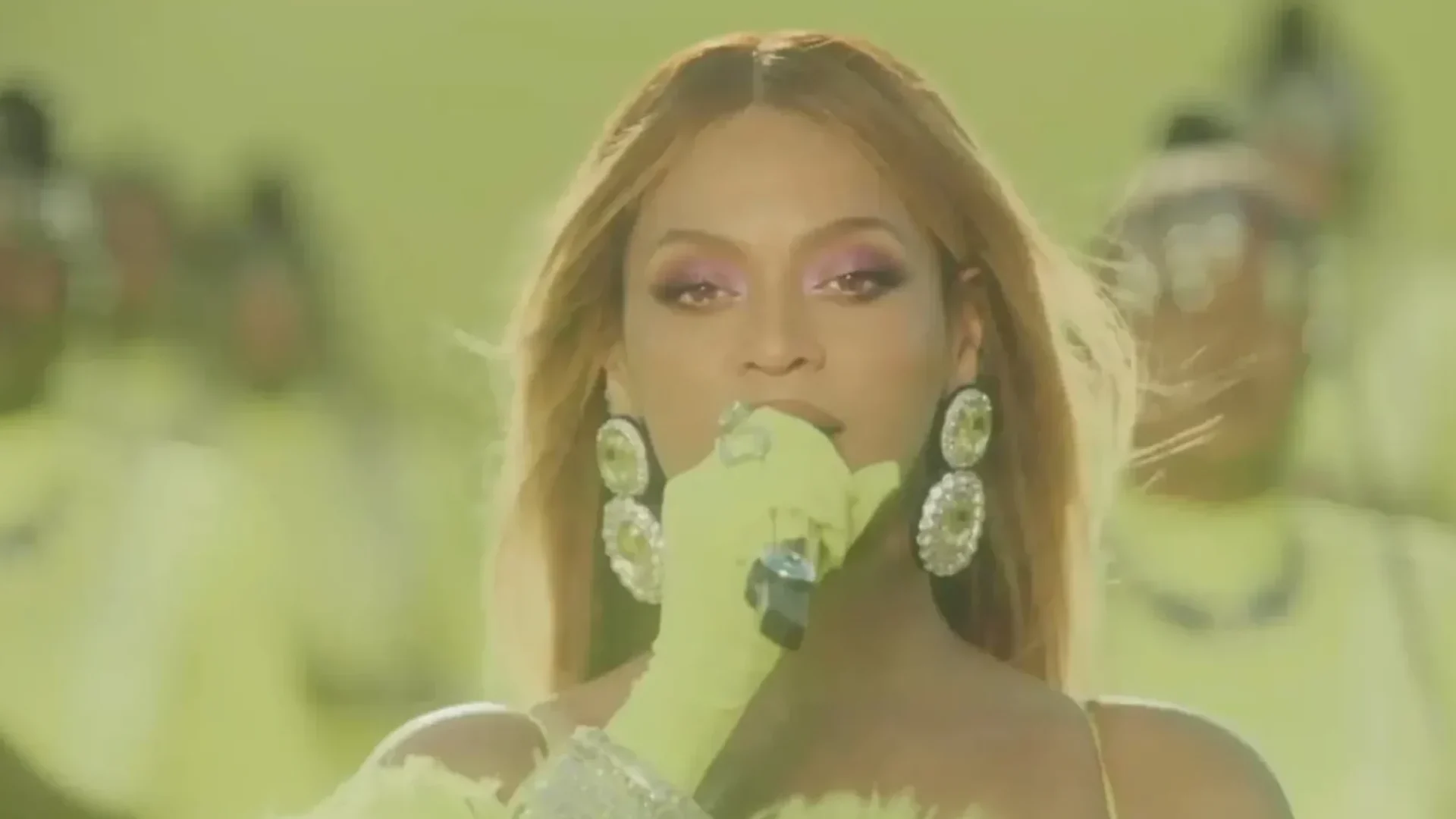 The Multifaceted Significance Of Beyoncé's 'Be Alive' Performance At The 2022 Oscars
A story of sisterhood, reverence, and culture.
On July 9, 2016, a bespectacled Beyoncé, neighbored by the Williams family, sat in a box amongst a crowd of Wimbledon watchers. Tennis luminary Serena Williams was in the spotlight, seeking to defend her Grand Slam title. Williams, who is a friends of Knowles-Carter's and was a vision in all-white Nike, was backhand swatting and serving on the court in signature fashion. I imagine the two bond over hypervisibility at a young age, immense scrutiny with misogynoir as a base, and having parents serve as oracles of glory to come. The Grammy-winning singer was ushered into the limelight at 15 years old as a member of Destiny's Child, while Williams was one of most closely-observed tennis prodigies of the 1990s. Uninterested in muting their Blackness for acclaim, the two went on to become among the greatest in their respective fields.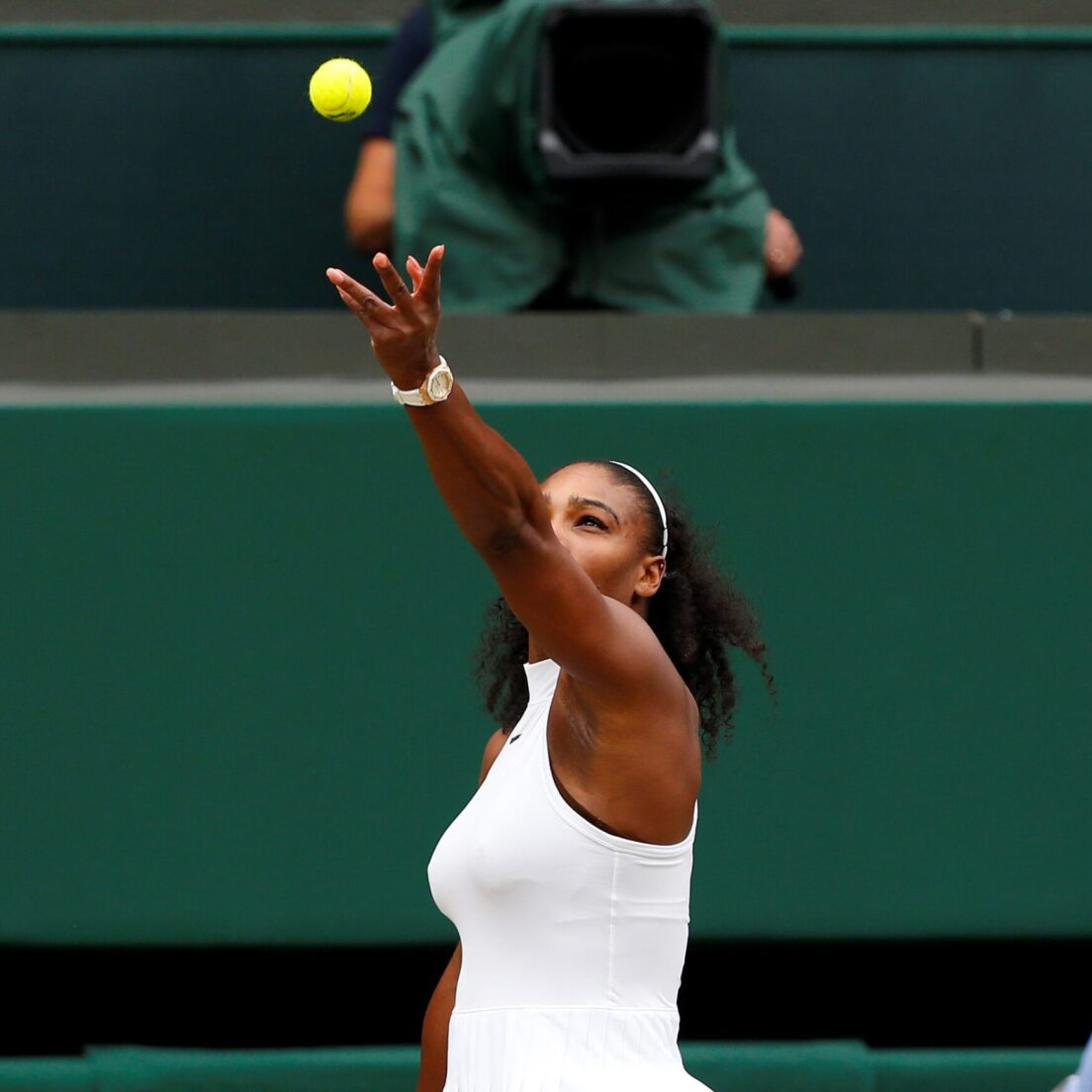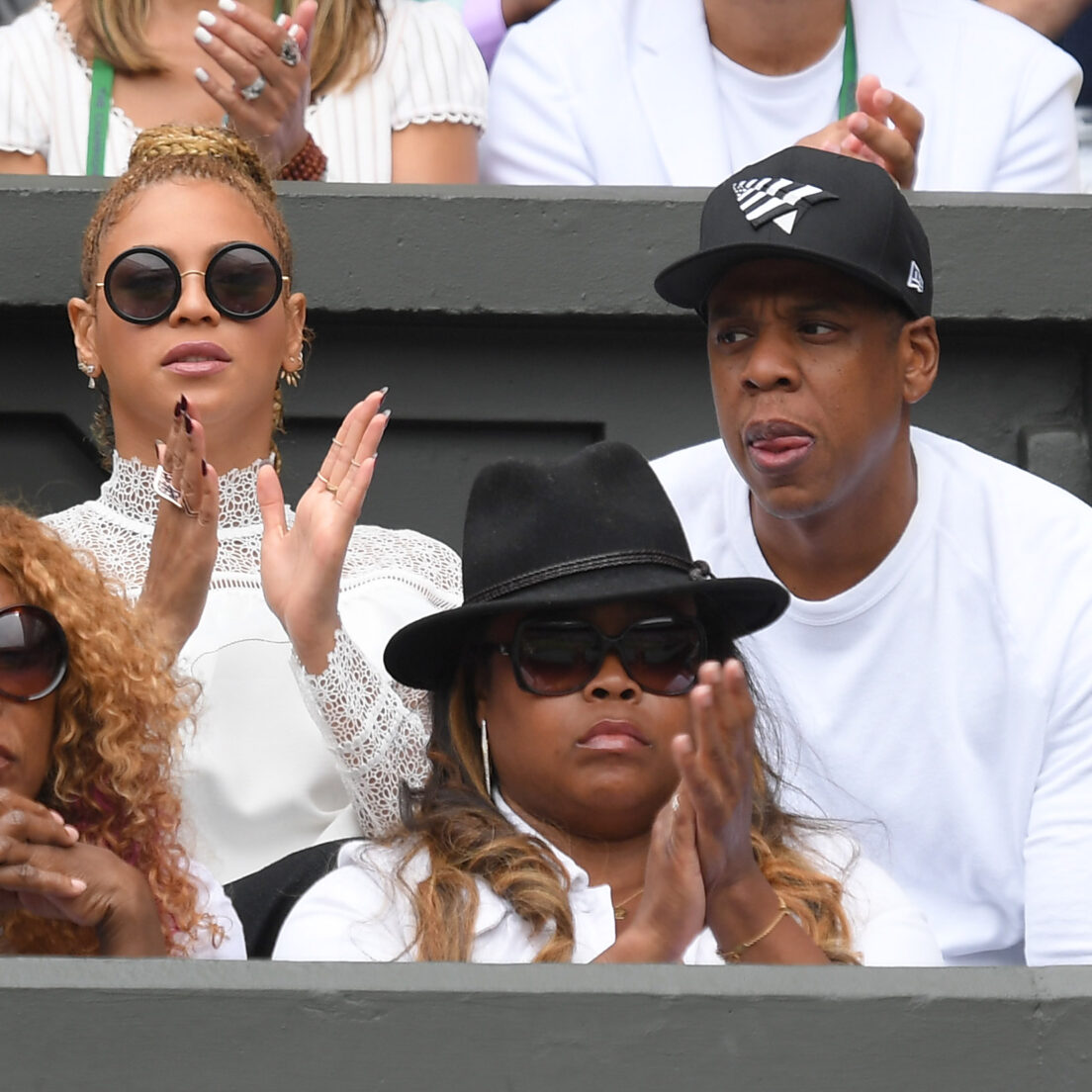 At 3:38pm BST, Serena won Wimbledon for the 7th time as her sisterfriend, who also was clad in white, cheered her on.
I assume this spirit of kinship and close alliance in pivotal moments inspired Beyoncé's involvement in "King Richard." The Oscar-nominated film centers the Williams sisters' upbringing and the fierce determination of their father, Richard Williams, to guide them to repute. It is not routine that Black women are applauded during their lifetime for making history. I believe it is even less common for them to share the moment with a person who helped mold them while they also live. So in flutters Beyoncé, a model of elsewhere absent technical skill, with "Be Alive," a song that encapsulates the film's layered implications. The singer was nominated for an Oscar for the marching tune, jumpstarting the award show with a pre-taped performance.
The set began with a crop of people wearing cerulean Ivy Park and L V D H, walking down a neighborhood street. Among them were Saniyya Sidney (who portrayed Venus in "King Richard), and Demi Singleton (the film's Serena). The two wore braids strung with small white beads nearly to their scalps, a callback to the hairstyle Venus and Serena came into their fame with. The camera panned to a tennis court in Compton, California, where the Williams sisters were raised, and the locale chosen to host Beyoncé's first awards' show performance in half a decade. Continuing her theme of monochrome and painstaking synchronicity, the golden-haired songstress began with a low-noted, "It feels so good to be alive."
Exactly sixteen years before Serena smiled with her seventh Venus Rosewater Dish in hand, her older sister, Venus, earned her first one. With her win, Venus became the second Black woman in history to do so, following Althea Gibson. "It means alot," Venus said, after CBS Sports' Bud Collins asked about the magnitude of the moment. "I know she's somewhere watching this and I know when Serena won the open, she was watching then. I feel great. We've broken records and we're moving forward." Even in a career-defining instance, Venus was considering her sister's stamp on sports. That is the loving command of sisterhood; standing in your light while uplifting your peer.
From the introductory line of "Be Alive," Beyoncé sang the story of Venus and Serena's ascent, which coincides with the overarching Black American experience. Born from struggle and defined by effort and spiritual strength, the sisters did the impossible, elevating their zenith with the passing years. They faced the unending criticism, gleaned from each loss, and moved with a calm pride, assembling an unshakable legacy. They are us, we are them.
Ahead of Venus' first Grand Slam win—she has won four since then—she played, and beat, her baby sister during the semi-final game. They became the first set of sisters to ever play one another in a Wimbledon semi-final. In the previously mentioned interview, Venus remarked on the media's obsession with pitting them against one another. "Do you think you'll still be friends?," she said, mocking an inquiry. She knew that they didn't realize sisterhood and friendship are overlapping infinity symbols.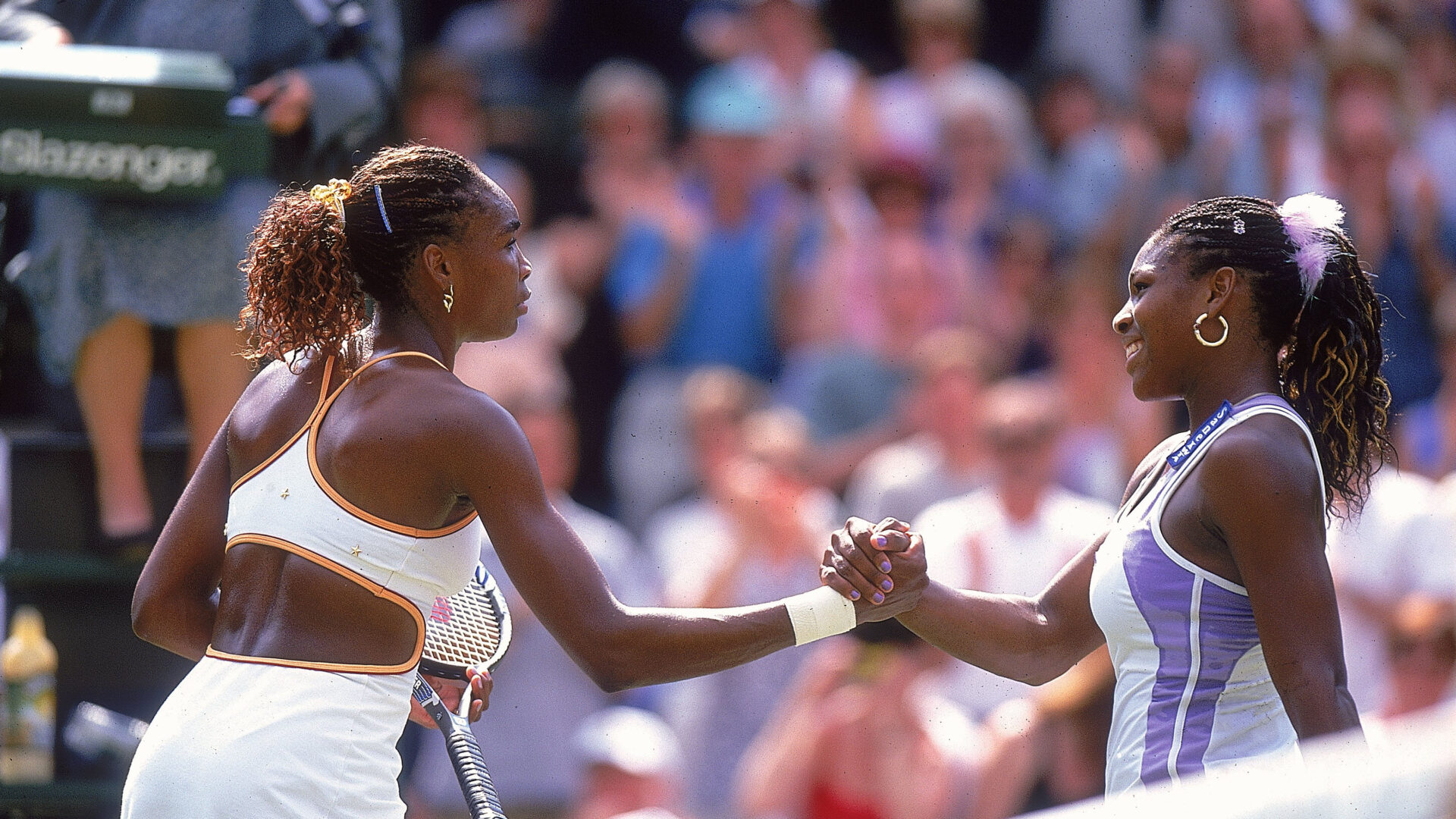 In the final moments of the first-ever performance of "Be Alive," Blue Ivy Carter, Sidney, and Singleton took to the front of yellow-green court. Rackets in hand, the two actresses peered into the camera, mouthing the lyrics. Together, the three young girls represented tomorrow's dawn, while acknowledging yesterday's sunset toil. Once again, Beyoncé is celebrating a hard-earned victory and honoring all it took to arrive there.