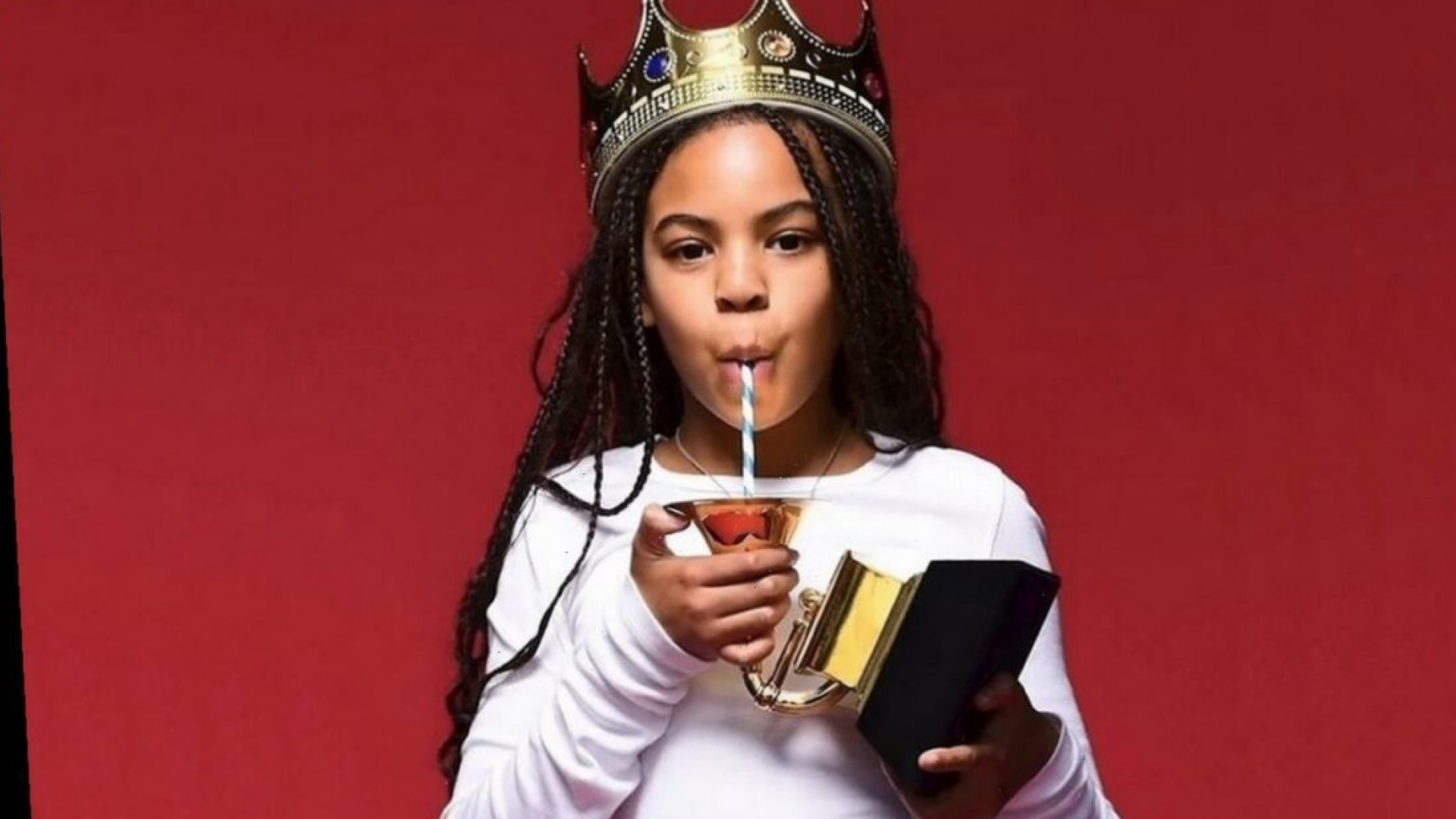 Watch Blue Ivy Carter Grow Up Before Your Very Eyes!
Happy birthday, Blue Ivy!
Can you believe Blue Ivy Carter is 10 years old? That's right, the eldest daughter of music titans Jay Z and Beyoncé is celebrating her special day today and my my, how the years have flown by.
She's accomplished a lot so far.
At just 8 years old, Blue served as the narrator to Matthew Cherry's "Hair Love" audiobook and won a Best Voiceover award at the 2021 Voice Arts Awards. Then just a year later, she became the second youngest Grammy Award recipient for 2019 song, "Brown Skin Girl," from Black Is King album. Moreover, Blue Ivy received songwriting credits for the chart-topping song which remained on the Billboard 100 for over three months. Blue is the youngest person to have a track on the Billboard 100. She is also the youngest BET Award recipient.
Known also for her memes and gifs, usually talking to her parents, Black Twitter has named her the boss and manager of the Carter family, and many users even reference the World Wide Web as "Blue Ivy's internet." Blue has been featured on both of her parents' songs including Jay-Z's "Legacy," and Beyonce's "Blue," and sang the Black National Anthem on Netflix's documentary of her mom's 2018 Coachella (Beychella) performance.
After singing "Lift Every Voice and Sing," Blue quickly said, "I wanna do it again, it feels good!"
After going on her first tour with her mom before the age of two, and being comfortable being in the spotlight, Blue just may be on her way to an entertainment career, and we're excited to see where it'll take her. Reaching much fame and success before the age of ten, we're readily anticipating what's next from our Brown Skin Girl, Princess B! Happy 10th birthday, Blue!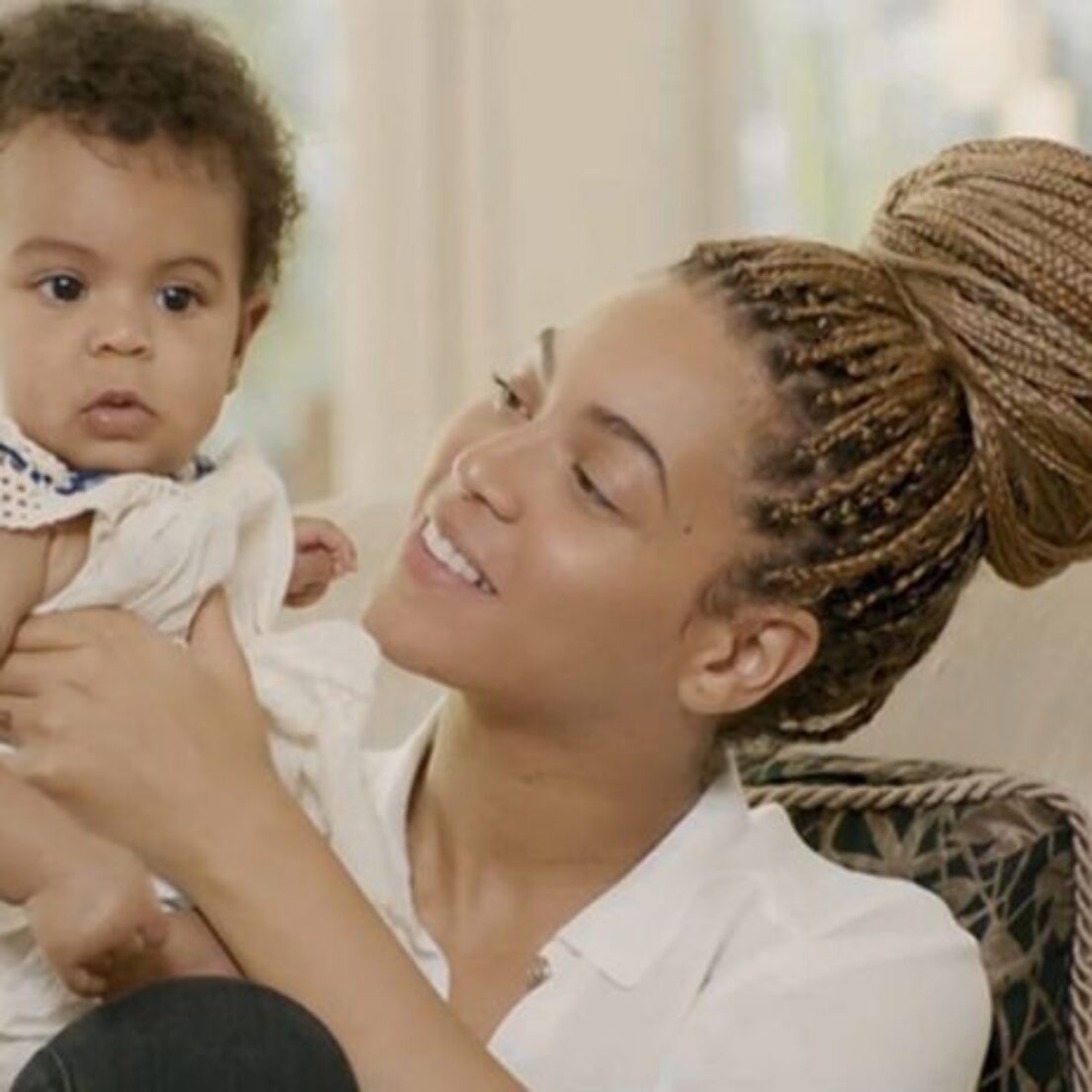 Beyoncé holding baby Blue Ivy in HBO's "Life is But a Dream" Documentary. Photo credit: HBO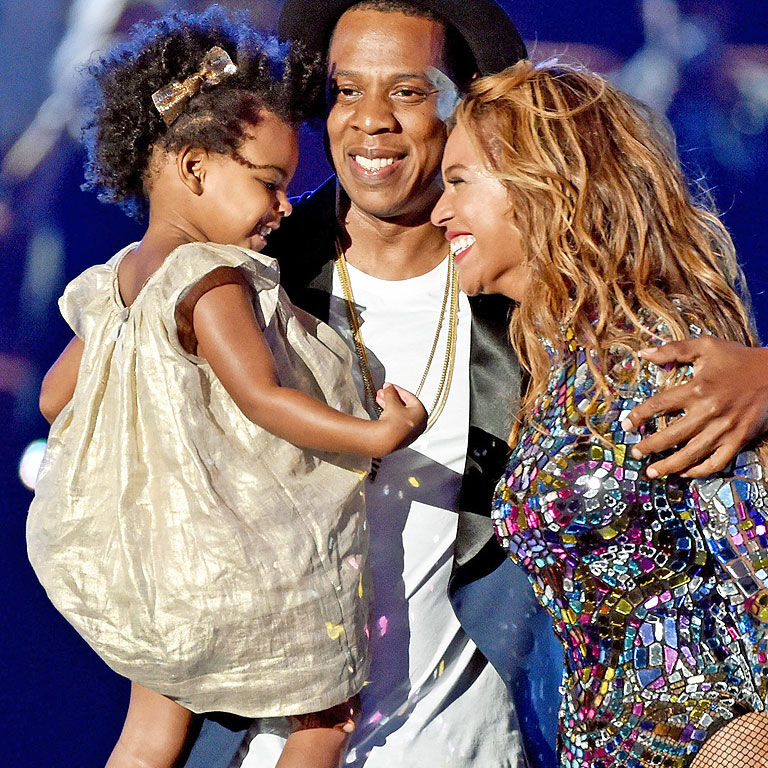 The Carters embrace on stage at the 2014 VMAs. Photo credit: Kevin Winter/MTV1415/Getty Images for MTV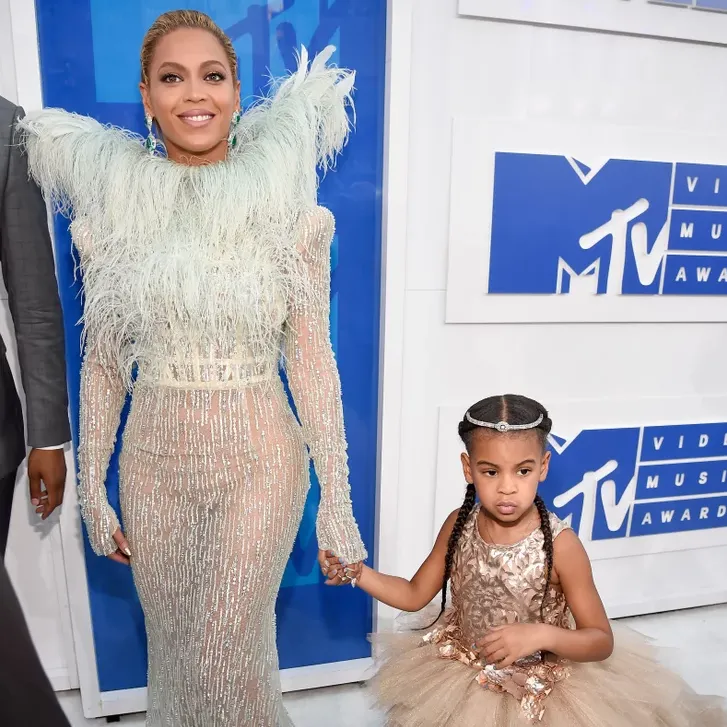 Blue Ivy holding her mom's hand at the 2016 VMAs. Photo credit: Kevin Mazur/WireImage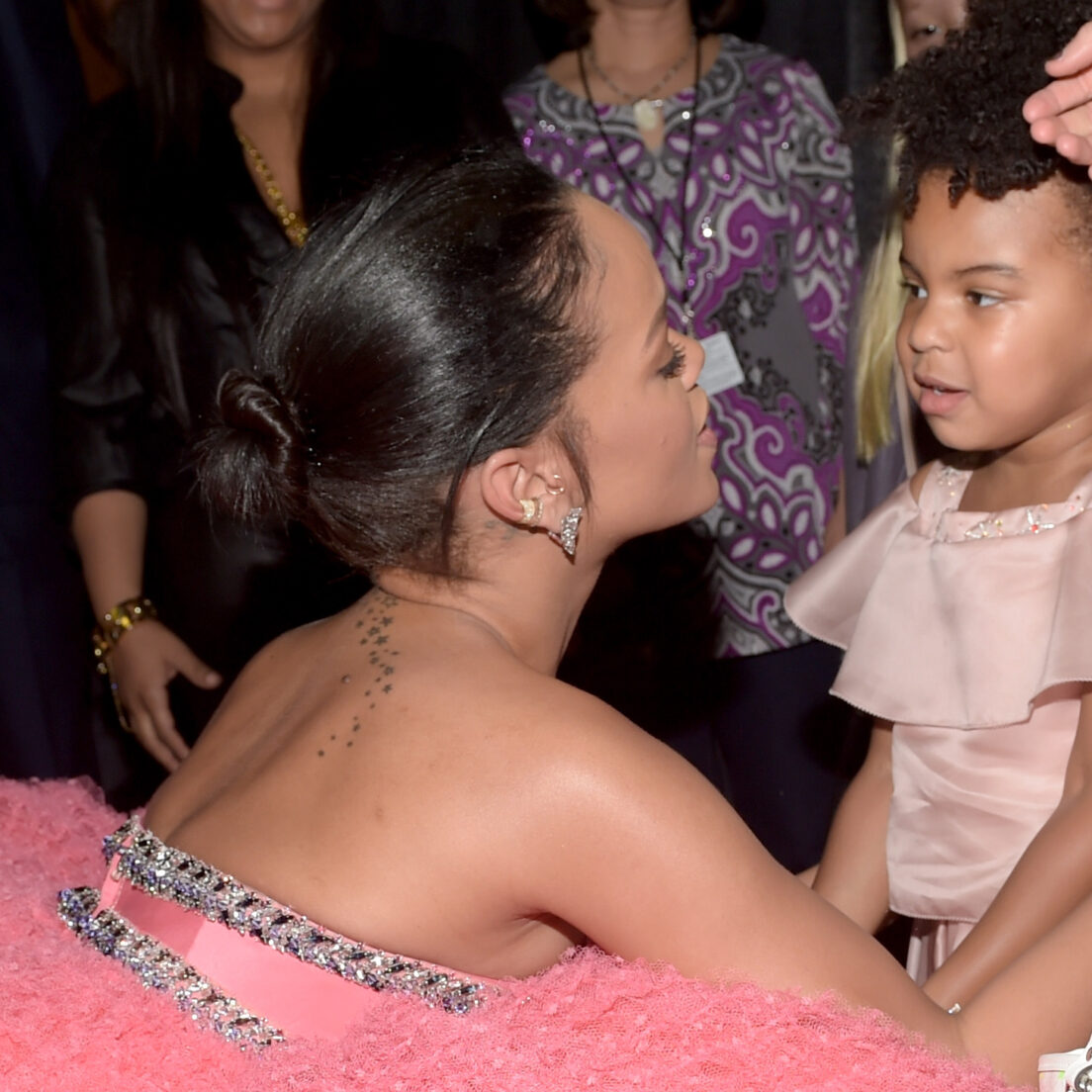 Boss talk with Rihanna at the 2015 Grammy Awards. Photo credit: Jason Kempin/WireImage
Jay-Z holding Blue Ivy at the 2017 Grammys. Photo credit: Kevin Mazur/Getty Images for NARAS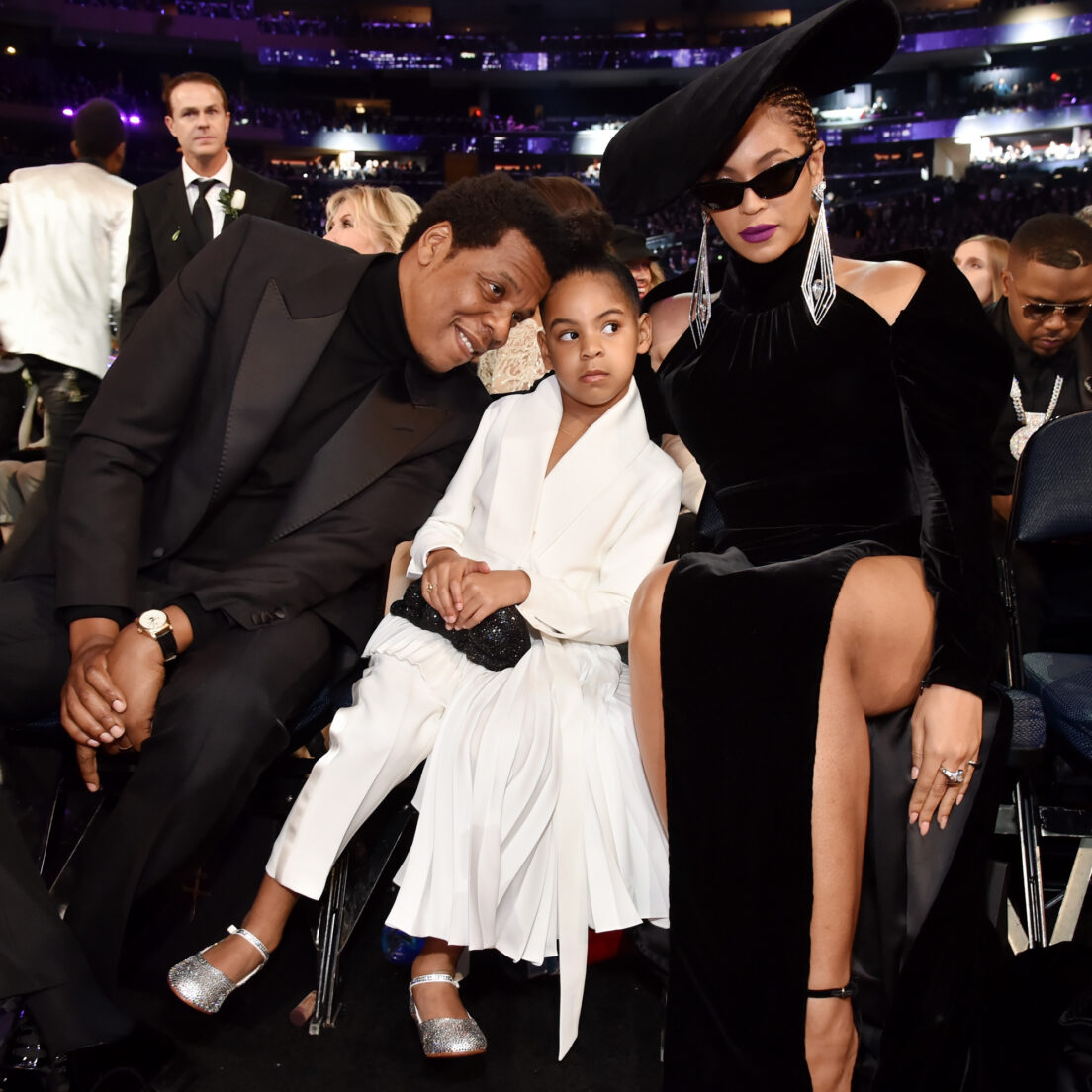 Blue Ivy with Jay and Bey at the 2018 Grammys. Photo credit: Kevin Mazur/Getty Images for NARAS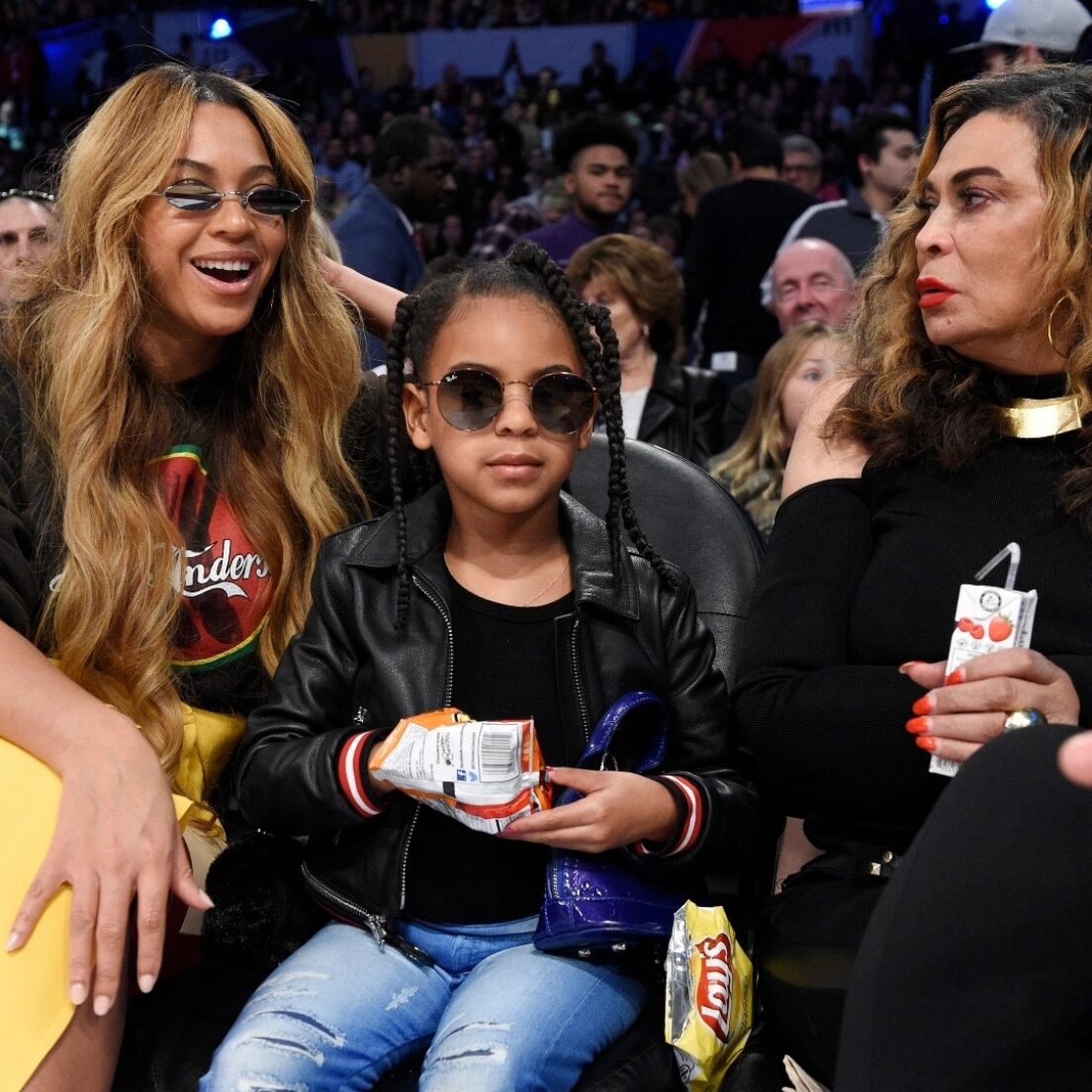 Blue Ivy with her mom and grandmother during the 2018 All-Star Game weekend. Photo credit: Kevin Mazur/WireImage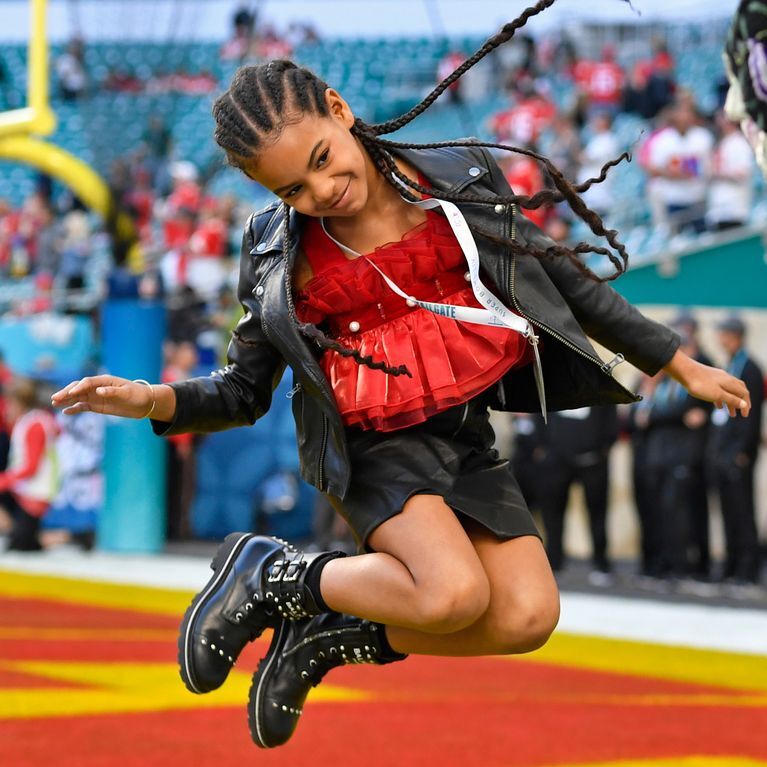 A carefree Blue Ivy at the 2020 Super Bowl. Photo credit: Jose Carlos Fajardo/MediaNews Group/The Mercury News via Getty Images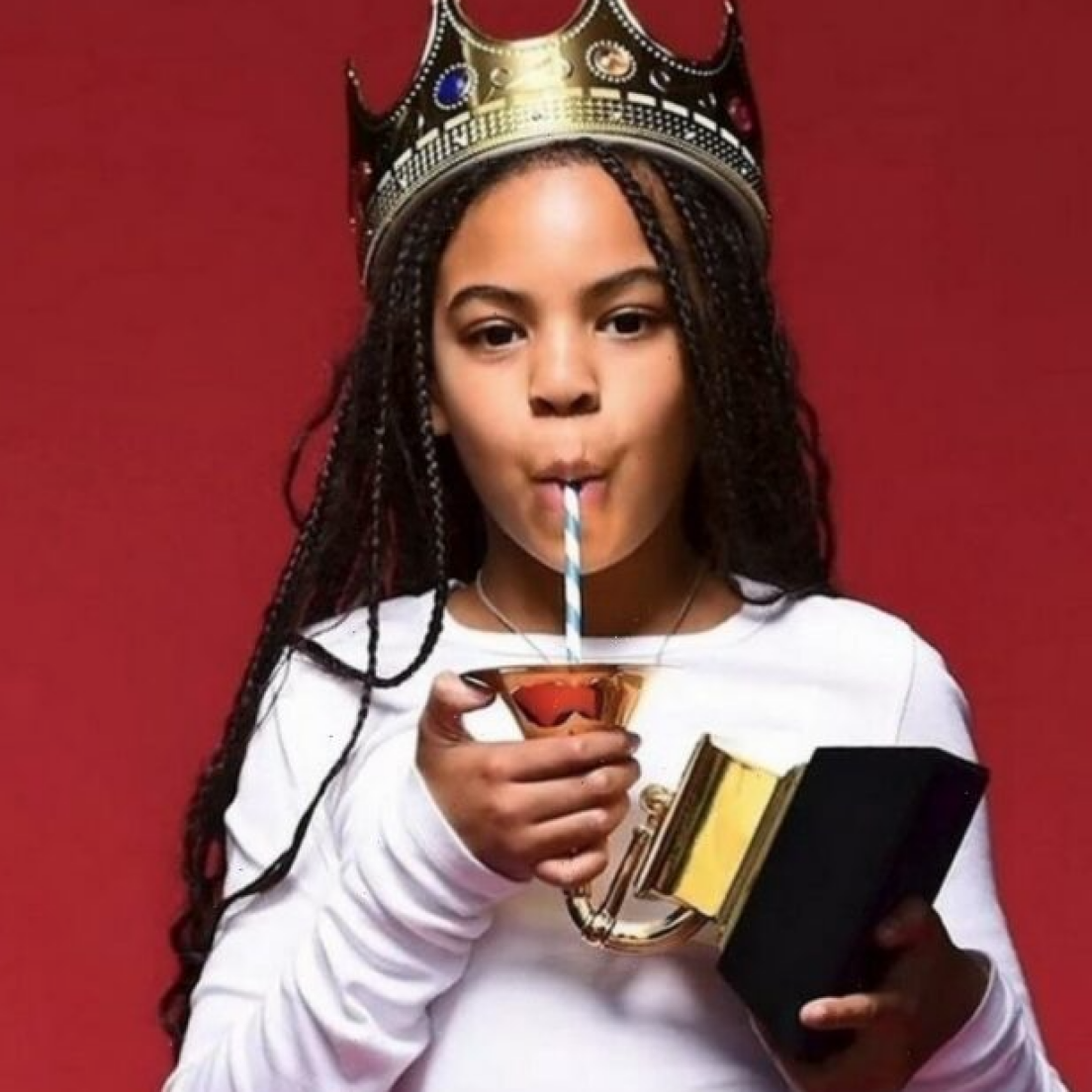 Blue Ivy sipping out of her Grammy, which Bey posted on her Instagram from the 2021 Grammys.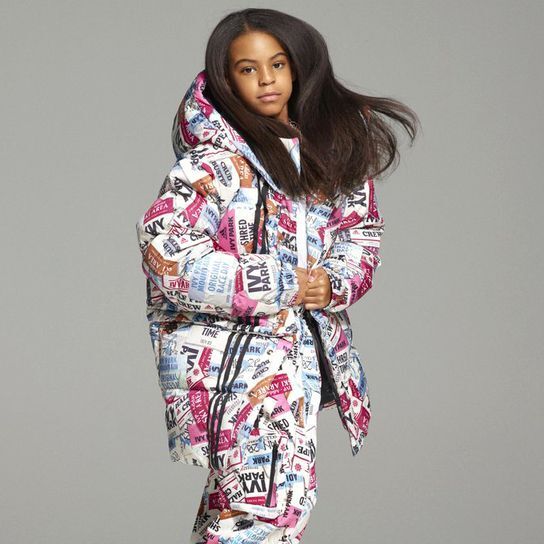 Blue modeling Ivy Park's 2021 'Icy Park' collection. Photo credit: Beyonce.com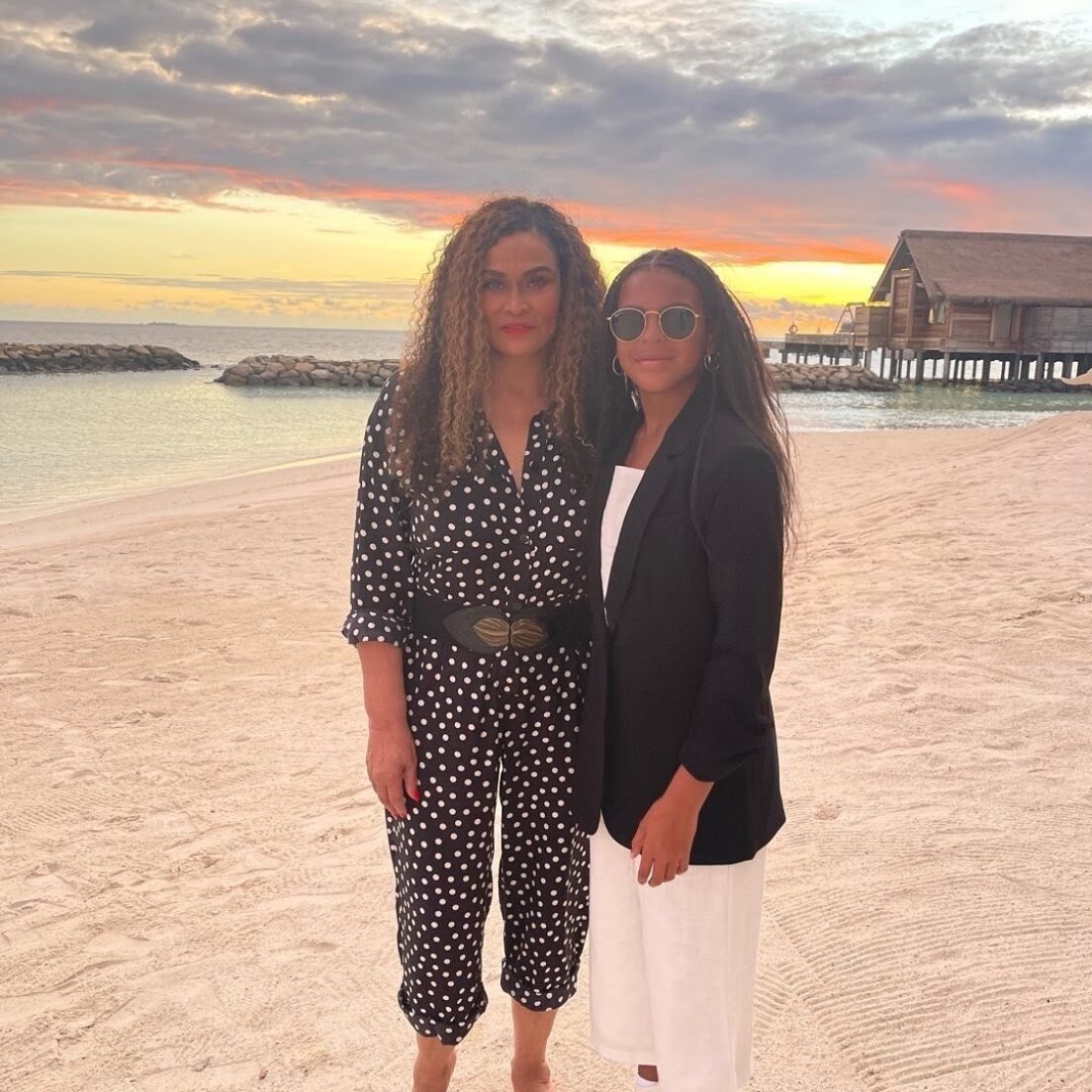 Blue's grandmother, Tina Lawson, posted 10th birthday wishes via Instagram.