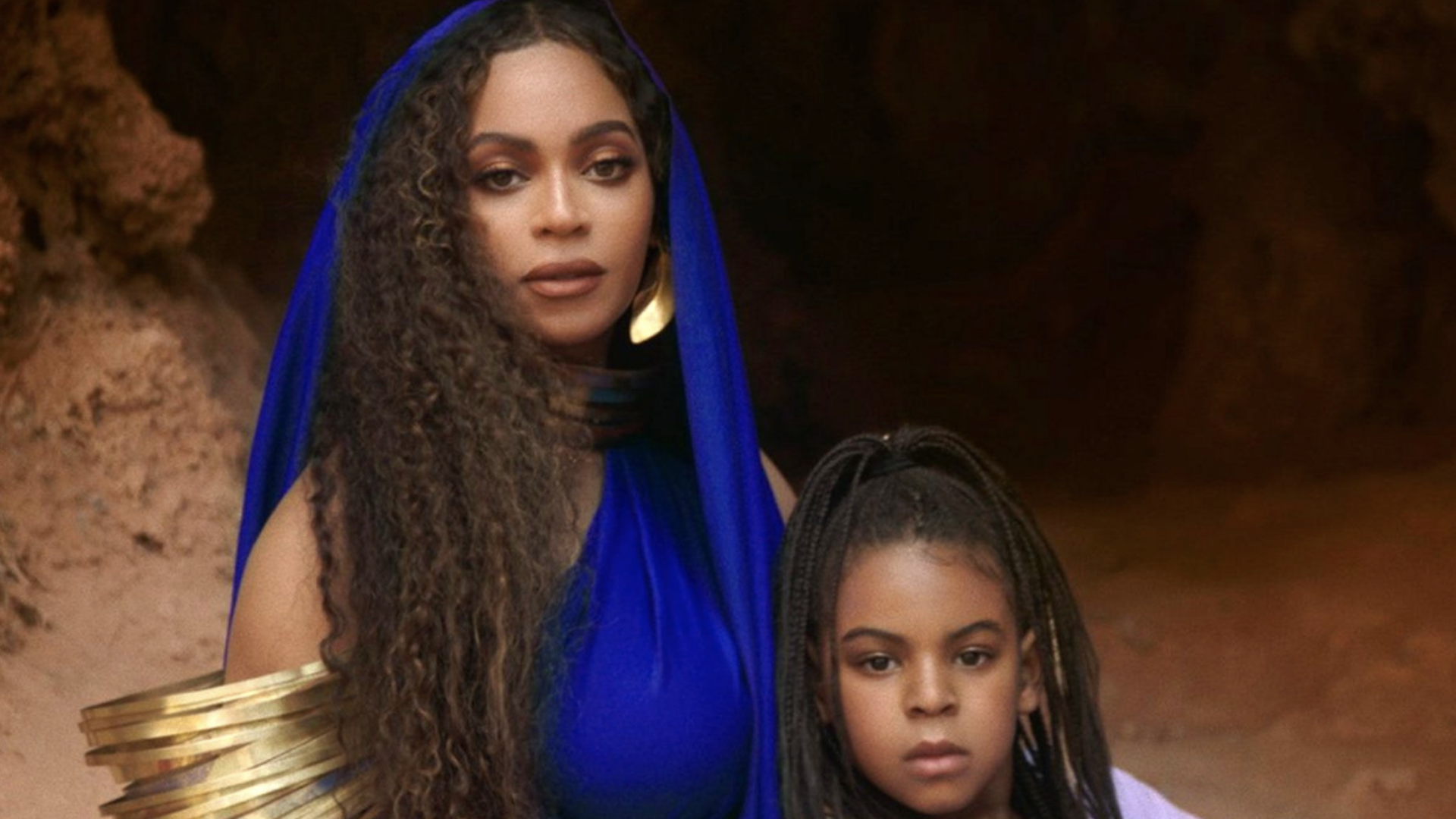 Blue Ivy Carter Wins Voice Arts Award For Narrating 'Hair Love'
Congratulations, Blue Ivy!
On Sunday, December 19, Blue Ivy Carter won the award for "Best Voiceover of a Children's Audiobook" during the 2021 Voice Arts Awards. The ceremony took place at the Guggenheim Museum in New York City and celebrated the best of voice acting and media production. The 9-year-old was given the award for her narration of the book Hair Love, written by Matthew A. Cherry.
Watch Beyoncé, Blue Ivy and Rumi star in the latest Ivy Park ad!
Hair Love was originally created as a short film, which went on to win an Academy Award for Best Animated Short Film in 2020. It tells the story of Zuri, a little girl who asks her father to style her curly hair. The father never styled his daughter's hair but he eventually succeeds after watching online tutorials in order to make his daughter feel like her best self.
Matthew A. Cherry created this story with the aim of bringing increased representation in animation. "Upon Hair Love's early success, my hope was that the film would increase Black representation in mainstream animation, but I had no idea of the extent it would increase representation in media and culture as a whole," he previously told ESSENCE.
Cherry also wanted the story to uplift Black fathers and the self-esteem of Black children by showing a everyday yet underrepresented life situation. "I wanted to see a young black family in the animated world," he told the New York Times. "Black fathers get one of the worst raps in terms of stereotypes — we're deadbeats, we're not around," Cherry added. "The people I know are extremely involved in their kids' lives."
This isn't Carter's first time winning a major award. In March 2021, she won a Grammy for "Best Music Video" for "Brown Skin Girl." The win made her the second-youngest Grammy-winner ever. She's also won an MTV Video Music Award, two Soul Train Music Awards, two NAACP Image Awards, and a BET Her Award, all for her contributions to "Brown Skin Girl."
A fan of Hair Love? Check out 6 more books that are all about boosting Black girls' confidence.