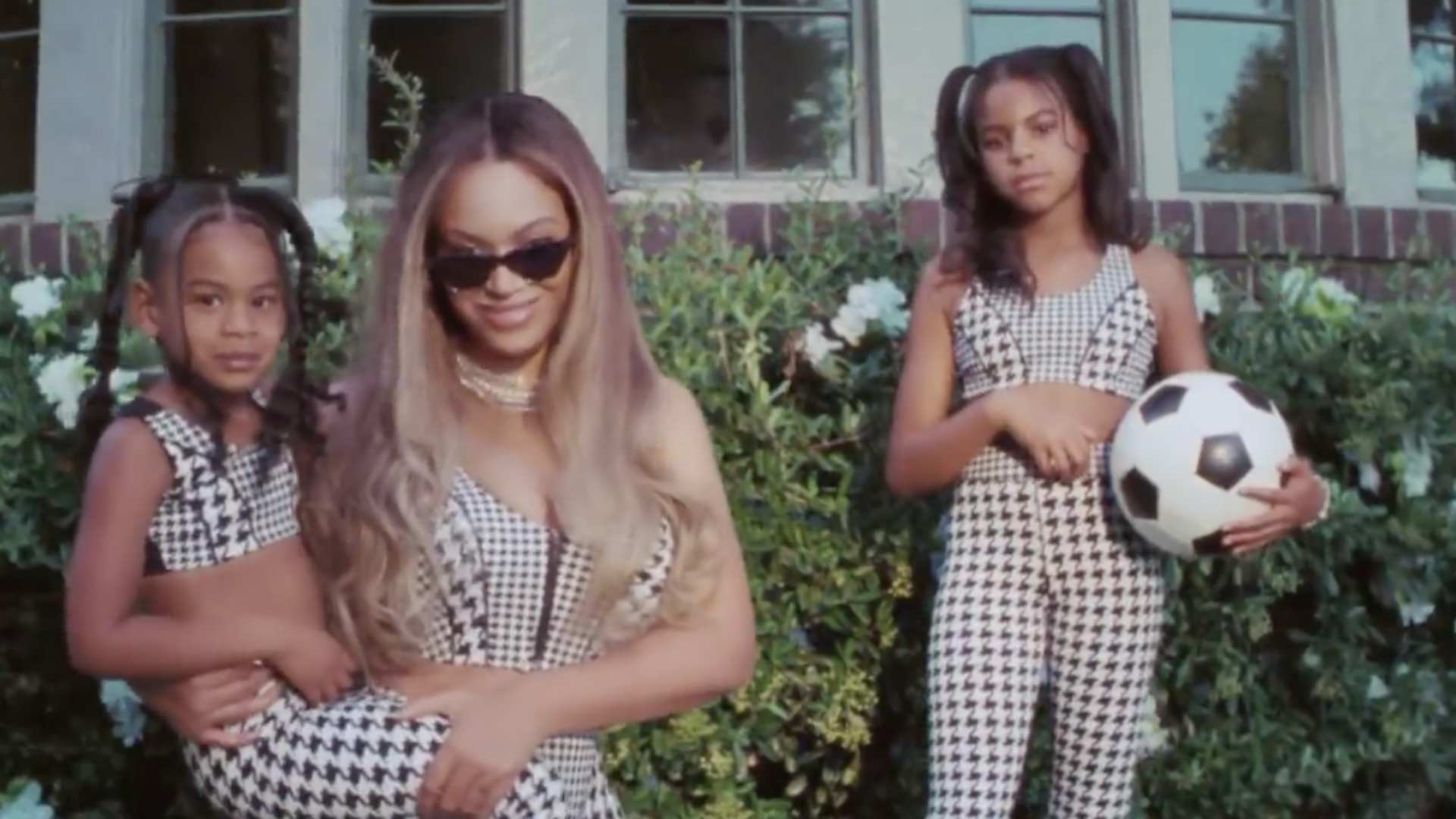 Beyoncé, Blue Ivy, And Rumi Featured In Latest Ivy Park Ad
We can't get over this adorable moment.
It's a family affair! Music icon Beyoncé is gearing up to release her fifth Ivy Park collection with Adidas and she brought both of her daughters along for the fun.
The upcoming drop is called "Halls of Ivy," and features a prep school theme. In one frame, we see Queen Bey holding her daughter Rumi while Blue stands nearby.
Natalia Bryant, the daughter of Vanessa and late basketball champion Kobe Bryant, is also featured throughout the clip. It is one of her first ad appearances since signing with IMG Models in February 2021. She previously co-starred in a Bulgari Mother's Day campaign with her mother. The school theme of Halls of Ivy also reflects her real life, as she is a freshman at the University of Southern California.
James Harden and Ava Phillipe (the daughter of Reese Witherspoon and Ryan Phillipe) are among those who appear as well.
The primary print for the drop seems to be a black and white optical illusion that Beyoncé was seen wearing a crystallized version of in June.
Apparel in the ad includes a two-piece suit with a matching bustier, hoodie and sweatpants combos that come in the aforementioned print, a soft green and a muted electric blue, a soft neon green leotard, multiple bodysuits, flannel jackets and more.
Read up on a previous Ivy Park drop that featured Blue Ivy, Rumi and Sir.
Watch the new Ivy Park ad below.