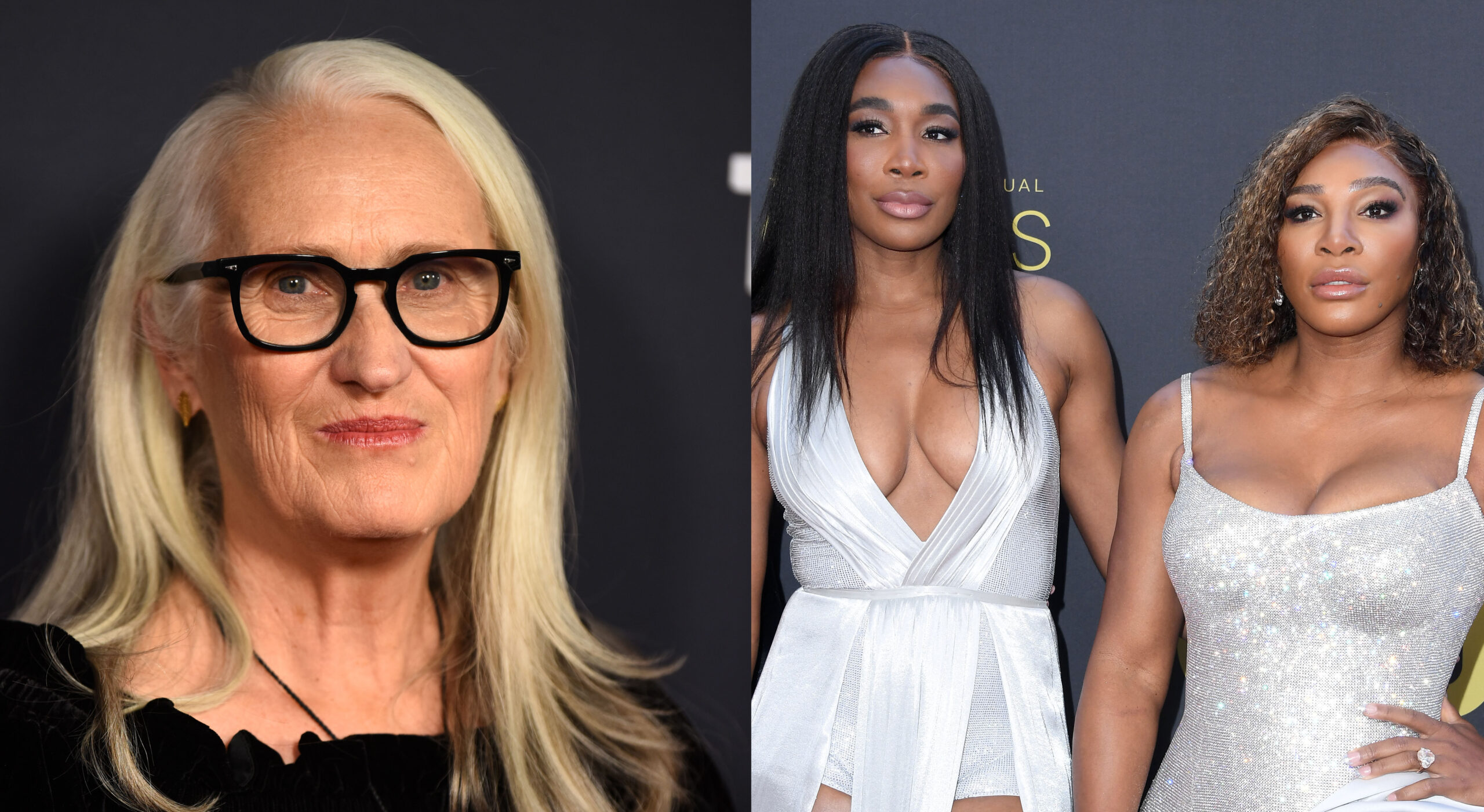 Jane Campion's Comment About Venus And Serena Williams Was An Awkward Summary Of Feminism
Campion is under fire after making a remark about Venus and Serena Williams.
At the 2022 Critics' Choice Awards, Jane Campion, won the award for best director for "The Power of the Dog." During her acceptance speech, she made a misstep and belittled two Black women in the process.
What began as, "It's absolutely stunning to be here tonight among so many incredible women," ended with, "Serena and Venus, you are such marvels. However, you do not play against the guys," she said, chuckling, "Like I have to." As the camera panned to Venus Williams, her smile looked awkward. Serena Williams smiled and applauded along with the rest of the crowd – a perfect example that we can't show our true emotions without being criticized, even if we're literally at the forefront of a slight.
What could the Williams' sisters do in that moment but smile? They were there supporting 'King Richard,' the film about their father's fierce commitment to their success. Anything other than a smile would have been perceived as preparedness for a fierce battle, taking the focus away from the big moment inspired by their incredible careers. Though the situation might've felt like a lose-lose to the tennis greats, the rest of us have, and are saying what they maybe wanted to, but couldn't.
Instances like these continue to affirm why I don't align with the term "feminist." Feminism, which refers to a movement fighting against issues like sexism and gender discrimination against women, has excluded Black women for centuries.
Feminism dates back to before the 19th century, but the movement (though not a coined title, yet) was called out by Sojourner Truth in her notable "Ain't I a woman?" speech.
"That man over there says that women need to be helped into carriages, and lifted over ditches, and to have the best place everywhere," Truth orated to a crowd in 1851. "Nobody ever helps me into carriages, or over mud-puddles, or gives me any best place! And ain't I a woman?"
Late Black feminist icon icon bell hooks elaborated on the disparity in her 1982 book that took its title from Truth's speech. In it, called out how the feminist movement has erased the contributions of Black women for a more equal world, while also not prioritizing the needs of Black women.
White women will use the "I'm a minority because I'm a woman" card when it's convenient, but in reality they'll choose being white all the other days, because that's where their privilege lies. Since feminism discusses the issues women face, but not those that are specific to Black women, a fresh term, "womanist," was created in 1979 by Pulitzer Prize-winning author of "The Color Purple," Alice Walker. Womanism specifically focuses on the plights that Black women face.
Why is it that we, as Black women, have to constantly be one-upped by white feminists, when all we did was be great and mind our business?
Now, mind you, Campion may have mindlessly made these comments and didn't expect to receive the backlash she's getting, but that, too, speaks to a level of privilege that she has. A privilege we'll never experience. Everything we say, we have to play in our heads over and over to make sure it can't – in any way – be misconstrued, yet, our words are still picked through with a fine-toothed comb and are breeding grounds for being ostracized.
To add the cherry on top, those who criticize us are usually loud and wrong. The Williams sisters, who have broken too many barriers to count in a white-dominated, and sexist sport, have played against men. Both Venus and Serena won the 1998 mixed doubles (meaning they played with men) Grand Slam tournaments – as teenagers. There's a fan-created YouTube compilation of nothing but clips of Serena playing against men. Venus won a silver medal in mixed doubles in the 2016 Rio Olympics, and after said match, she became the most decorated tennis player in Olympic history since 1896.
Campion issued an apology on Monday morning. "The fact is the Williams sisters have, actually, squared off against men on the court (and off), and they have both raised the bar and opened doors for what is possible for women in this world. The last thing I would ever want to do is minimize remarkable women," she said, in a statement to Variety. "I love Serena and Venus. Their accomplishments are titanic and inspiring. Serena and Venus, I apologize and completely celebrate you."
The apology was cute, but it's too little, too late. There shouldn't have been a need for an apology because she should not have said what she did. Let this be a lesson learned to every feminist who wants to give a backhanded compliment in order to uplift themselves. We have our own battles and we fight to have our names in many spaces, but acceptance speeches like Campions' aren't one of them.