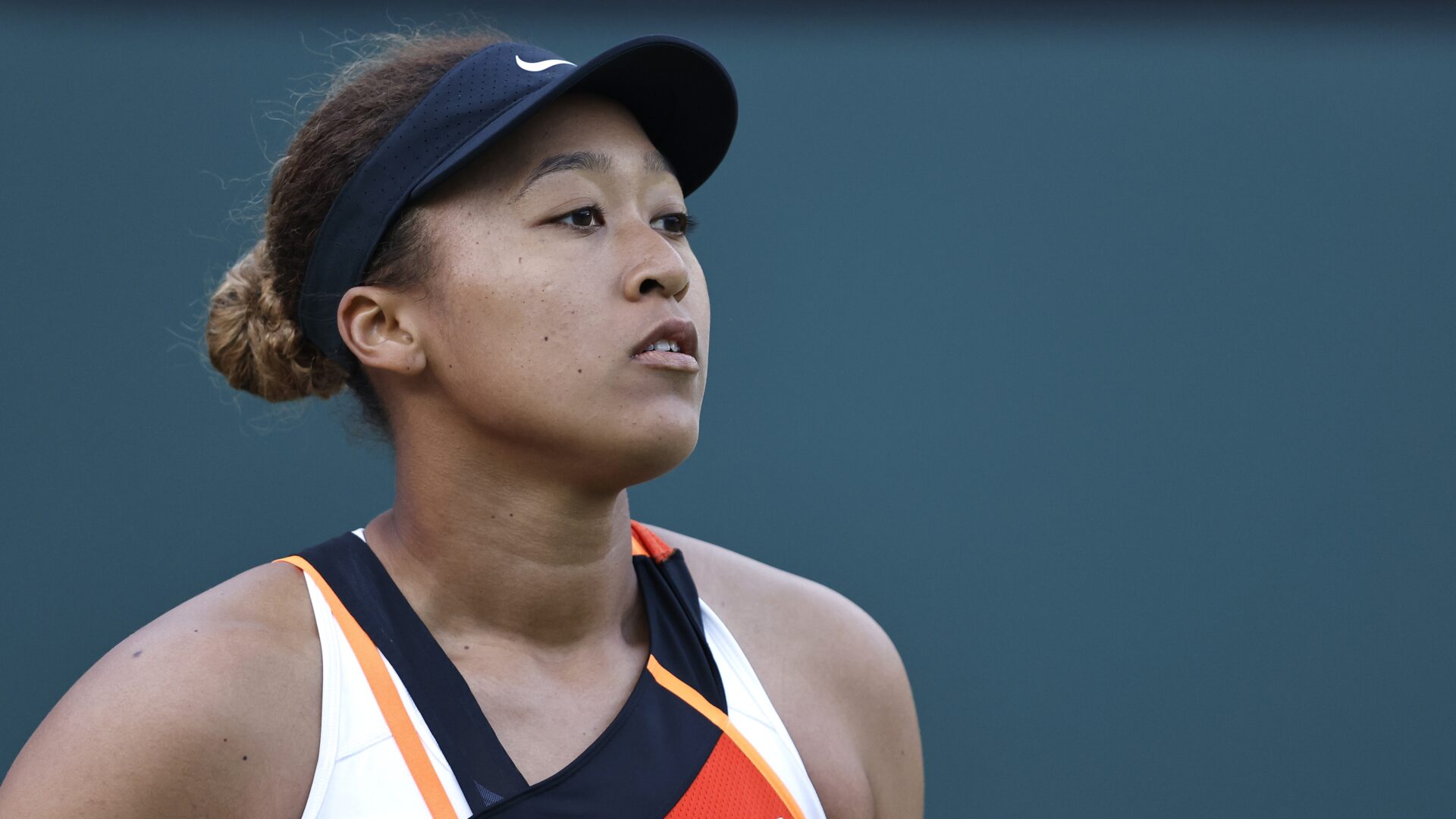 Naomi Osaka Stands Up Against Heckler In Indian Wells Tournament
She drew comparisons to the unfair treatment of the Williams family in the 2001 tournament.
Naomi Osaka is standing up for herself in the world of tennis and is speaking out about unwarranted criticism from fans. The 24-year-old four-time Grand Slam winner was brought to tears during her set at the Indian Wells tournament on Saturday, March 12, as reported by CNN.
As she had just lost the first game of her second-round match, a fan shouted from the audience, "Naomi, you suck!" Osaka asked the chair umpire to borrow their microphone mid-match to address the crowd. "I just want to say something," Osaka said. "I'm not going to curse. I don't curse. It's just weighing on my heart." At first, her request was denied; but after losing 6-0, 6-4, Osaka finally took the mic while wiping away her tears.
"I feel like I've cried enough on camera," she said. "I've gotten heckled before, and it didn't really bother me, but, like, heckled here? I watched a video of Venus and Serena getting heckled here, and if you've never watched it, you should watch it. And I don't know why, but it went into my head, and it got replayed a lot. I just wanted to say thank you and congratulations [to her opponent]. Thank you."
In the 2001 Indian Wells tournament, Serena Williams was heckled and booed after her sister Venus Williams withdrew due to an injury. Their father and coach Richard Williams said at the time that he was called the n-word. "One guy said, 'I wish it was '75; we'd skin you alive.' That's when I stopped and walked toward that way," Richard Williams said. "Then I realized that [the] best bet was to handle the situation non-violently. I had trouble holding back tears. I think Indian Wells disgraced America."
Serena Williams also addressed how the crowd reacted while she played. "Nothing like this had ever happened to me. What was most surprising about this uproar was the fact that tennis fans are typically a well-mannered bunch. They're respectful. They sit still. And in Palm Springs, especially, they tended to be pretty well-heeled, too," she shared, as reported by the Guardian. "But I looked up and all I could see was a sea of rich people – mostly older, mostly white – standing and booing lustily, like some kind of genteel lynch mob." Williams added, "I don't mean to use such inflammatory language to describe the scene, but that's really how it seemed from where I was down on the court. Like these people were gonna come looking for me after the match."
Naomi Osaka has been open about the pressures that athletes face. She withdrew from the French Open in May 2021 to preserve her mental health and refused to participate in post-match press conferences. Her stance shed light on the mental health of athletes, specifically athletes of color. In fact, abuse from fans towards athletes is nothing new. In soccer, racial discrimination from fans was banned after some English players were racially abused when they lost the 2021 European Premier League. The NBA has also permanently banned fans from confronting players at games.
Photo Credit: Photo by Matthew Stockman/Getty Images