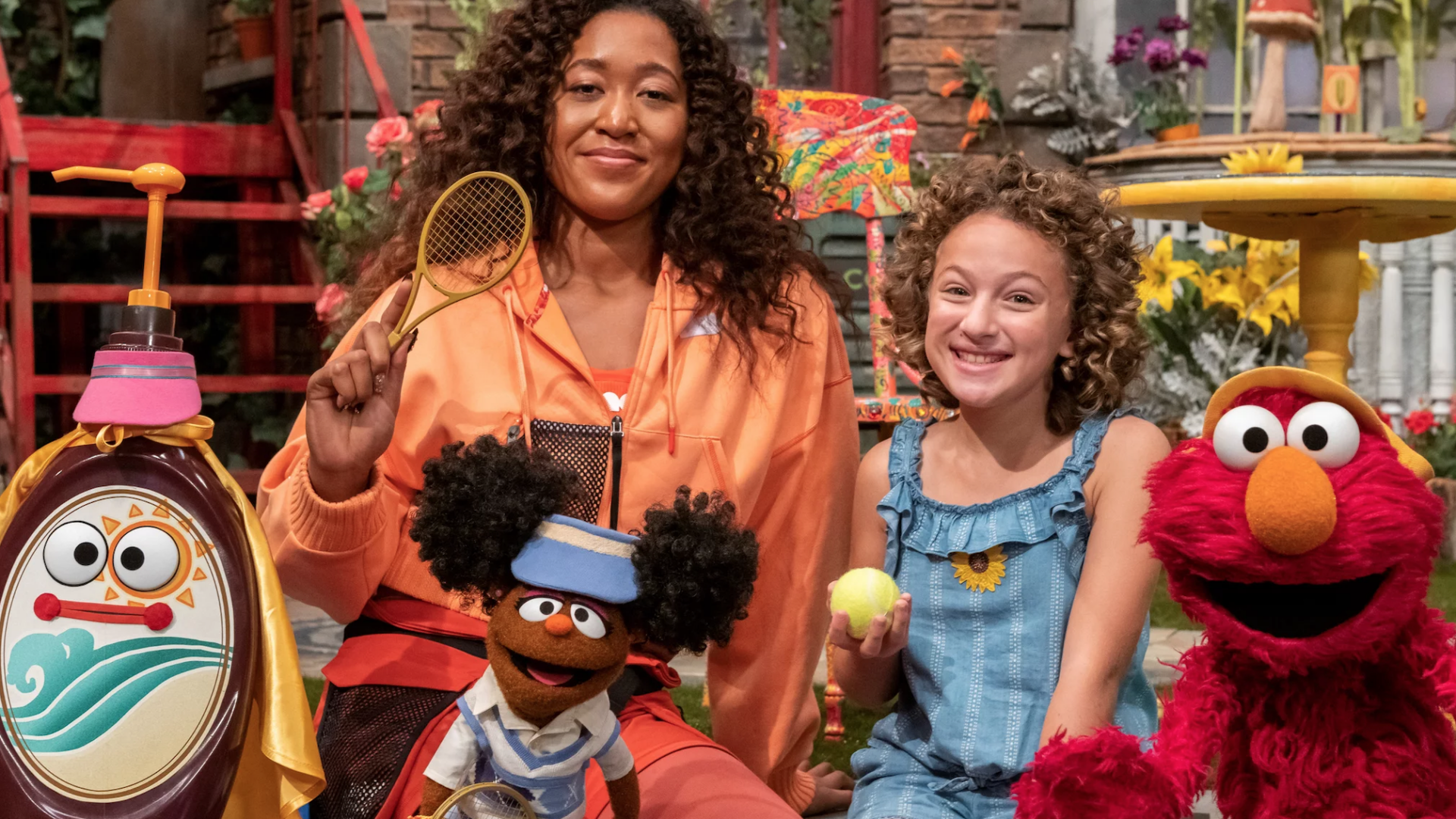 Naomi Osaka Talks Melanin And Sunscreen On New 'Sesame Street' Episode
The episode officially airs on HBO Max today, January 6, 2022.
Grand Slam champion Naomi Osaka has been to Tokyo, Australia and now she's headed to the ultimate place filled with nothing but sunny days. That's right, the 24-year-old tennis star is heading to Sesame Street and the episode is airing today, Thursday, January 6, 2022 on HBO Max, as reported by Yahoo News.
"I have worked with many talented people in my career but sharing the stage with Elmo and his friends on Sesame Street was a once-in-a-lifetime experience for me," Osaka told POPSUGAR about filming the children's program back in September. "I had a blast on set, made some new friends, and was able to talk about two things I am passionate about…tennis and education when it comes to sun protection. It was an honor and I am so excited for the episode to air."
Want to know what's been going down on Sesame Street between Elmo, Zoe, and her new friend Rocco, and why Elmo has been going viral? Click here to learn more!
After much anticipation, the episode will finally be airing tonight chock full of information about sunscreen, tennis, and melanin. That's right – melanin. PopSugar shared an exclusive clip of the episode featuring Osaka, Elmo, and his friends Charlie and Segi with Osaka preparing to teach them how to play tennis. Before they get to swinging their rackets, Osaka teaches them about the importance of sunscreen and skin protection.
Osaka, who is also the cofounder of skincare line Kinlò, encourages her new friends to apply sunscreen but Segi, a Black muppet, wasn't sure if she also needed sunscreen since her complexion was "a different color than Charlie's skin." Osaka explained to Segi, "See, everybody's skin has something called melanin in it. People with dark skin like you and me have lots of it. We all have different amounts of melanin in our skin. That's why our skin comes with so many different colors."
Take a peek at the snippet below to see how the tennis superstar explains the importance of sunscreen on those sunny days to the residents of Sesame Street.
Photo Credit: Sesame Street/POPSUGAR