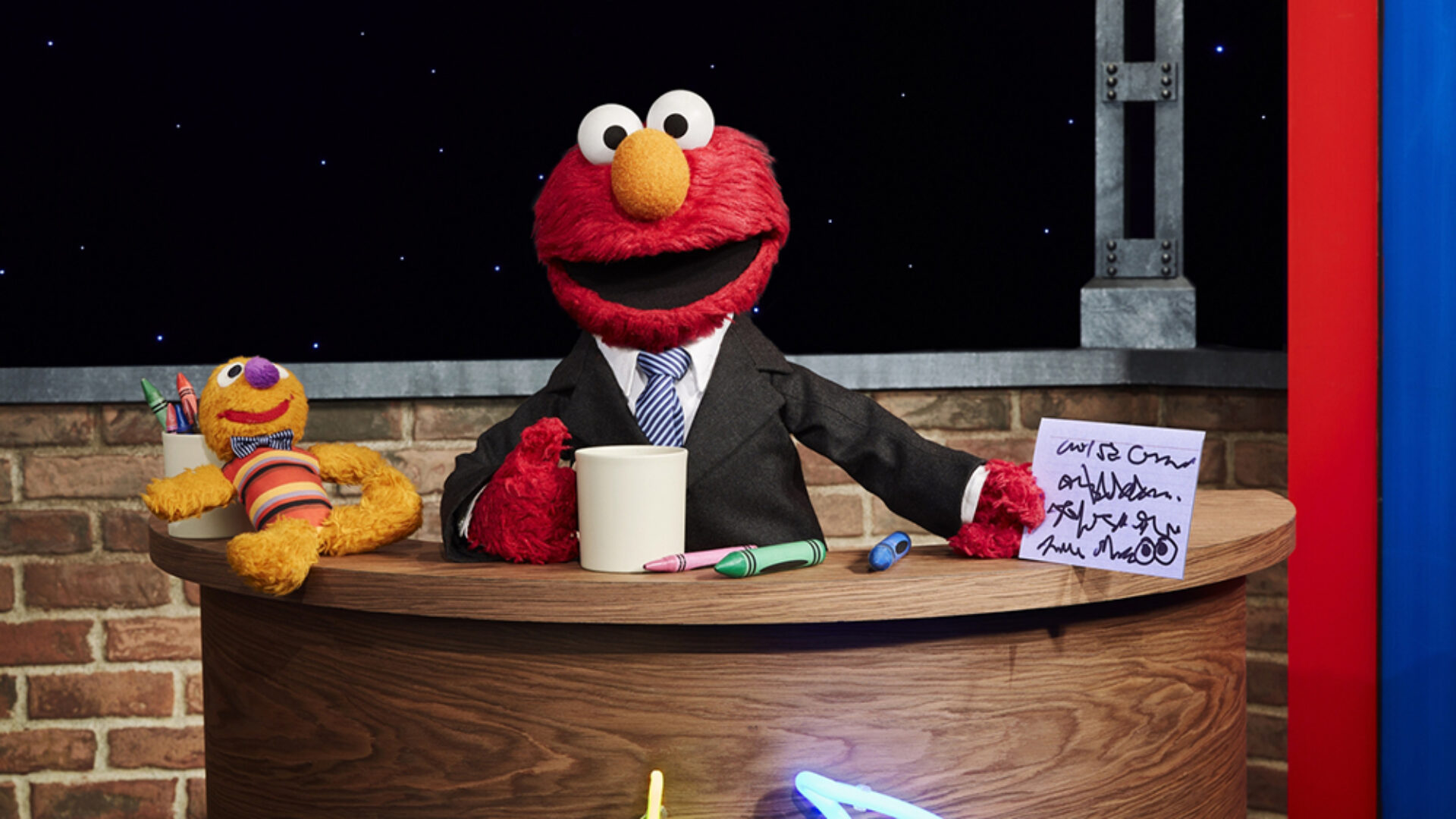 Elmo Is Going Viral For Beefing With A Rock, And It's A Total Mood
Are you #TeamElmo or #TeamRocco?
Elmo has been in our hearts for years and we've always known Elmo as the fun-loving, sweet, furry red puppet who lives on Sesame Street. At the top of 2022, Elmo is going viral on Twitter and not for making his daily neighborhood rounds to Big Bird, Bert, and Ernie. Elmo is choosing violence this time around and we can't help but hold our sides at the sight of Elmo losing his cool.
Referred on Twitter as one of the "greatest rivalries of all time," it all began when Elmo was introduced to Zoe's new friend Rocco – yes, a rock named Rocco. At first, all was sweet on Sesame Street until Zoe began to personify Rocco as though he could play with his friends and recite the alphabet as humans and some living creatures could. "Elmo didn't hear anything," said our fuzzy red friend when Zoe insisted that Rocco greeted himself and Gabby to which Zoe responded, "It's 'cause you don't speak rock." Elmo sighed and shook his head, which has Twitter in a comedic tailspin.
"Elmo wanted answers," tweeted Hair Love creator Matthew A. Cherry. Author Hanif Abdurraqib added, "Solidarity with Elmo. I'm not sacrificing my desires for a f**king rock."
Elmo's voice actor, a Black male and Baltimore native by the name of Kevin Clash, has also gone viral on more than one occasion. From hilariously pronouncing "balsamic vinegar" and "paper towel roll" to going tic-for-tac with talk show host Jimmy Fallon after being called out for not showing up to rehearsal, "Unhinged Elmo" is nothing less than pure comedy and the entertainment we needed at the top of the year.
Since Zoe and Rocco's friendship, Elmo has been tried and tried again from fighting over an oatmeal raisin cookie to gifting a colored picture at Rocco's birthday party. It's evident that the gaslighting is real and Elmo is not here for it. How would you feel if one of your best friends began to replace your relationship with an inanimate object? Are you #TeamElmo or #TeamRocco?
See below for some of Twitter's reactions to Elmo's rapidly decreasing patience with Zoe's newfound friendship with Rocco:
Photo Credit: The Not Too Late Show With Elmo/The Guardian