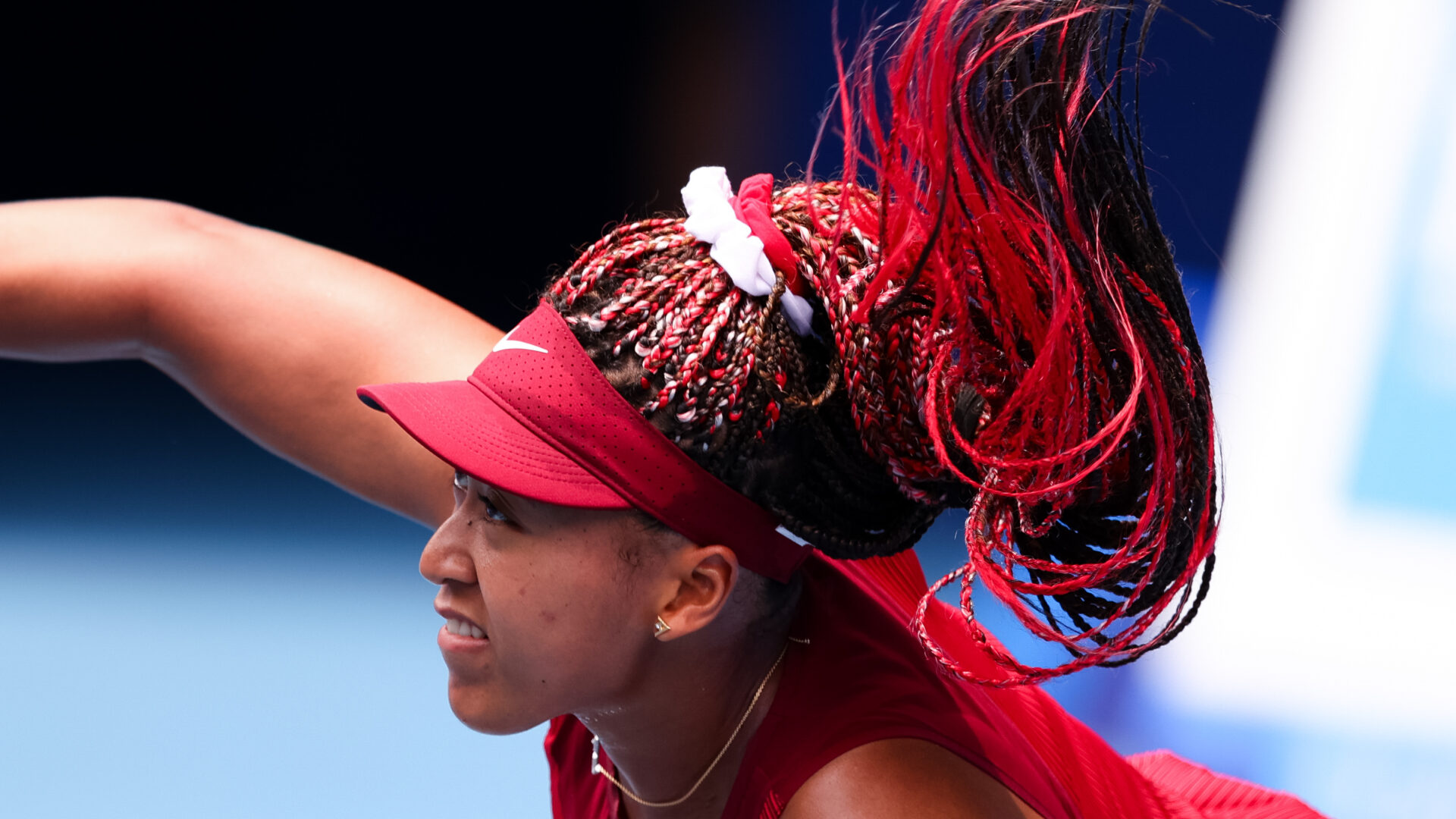 Naomi Osaka Wins Opening Olympics Match In Fiery Red Box Braids
Martin-Christopher Harper is the hairstylist behind the look.
Naomi Osaka is lit. No, like literally. The 24-year-old tennis player showed off a new 'do at the Olympic Games—bright red braids.
The superstar first showed face while lighting the Olympic cauldron, which marked the official start of the games. This year's Olympics come after last year's postponement due to the COVID-19 pandemic and tons of criticism surrounding the treatment of Black women in sports. It also mark's Osaka's return to tennis after withdrawing from both the French Open and Wimbledon to focus on her mental health.
Read about Naomi deserving the right to clap back at famous Twitter trolls.
"Undoubtedly the greatest athletic achievement and honor I will ever have in my life," Osaka wrote about the experience in a tweet. "I have no words to describe the feelings I have right now but I do know I am currently filled with gratefulness and thankfulness."
Osaka appeared during the flame-lighting ceremony and her first match with long, red, white and black box braids. The tresses were pulled back into a high, half up, half down ponytail with two hair ties—one red, the other, white. She's the queen of matching and matches, since she won her first match of the Olympics.
Read this opinion piece on how ShaCarri Richardson deserved grace in the midst of her grief following her testing positive for marijuana.
Martin-Christopher Harper is the hairstylist behind the look.
"We did these braids at 4am (before you left to [J]apan) because well thats the only time we had in our schedules," Harper wrote on Instagram. "But if there is anyone I would show up for it's this young QUEEN. [Naomi,] you will always hold a torch to honesty, humility, hard work, dedication, sacrifice and love. I always say Win or loose, I love…." You truly humble this path. I'm Beyond inspired by your spirit, person and journey. Go have fun[.]"
Osaka is playing for Team Japan and defeated her opponent, Zheng Saisai of China, 6-1, 6-4.
For her outfit, she wore a red tennis dress by Nike. She is sponsored by the athletic wear brand, so she paired the look with abstract tennis shoes, as well as socks, armbands and a visor, all from Nike.
Photo credit: Pete Dovgan/Speed Media/Icon Sportswire via Getty Images