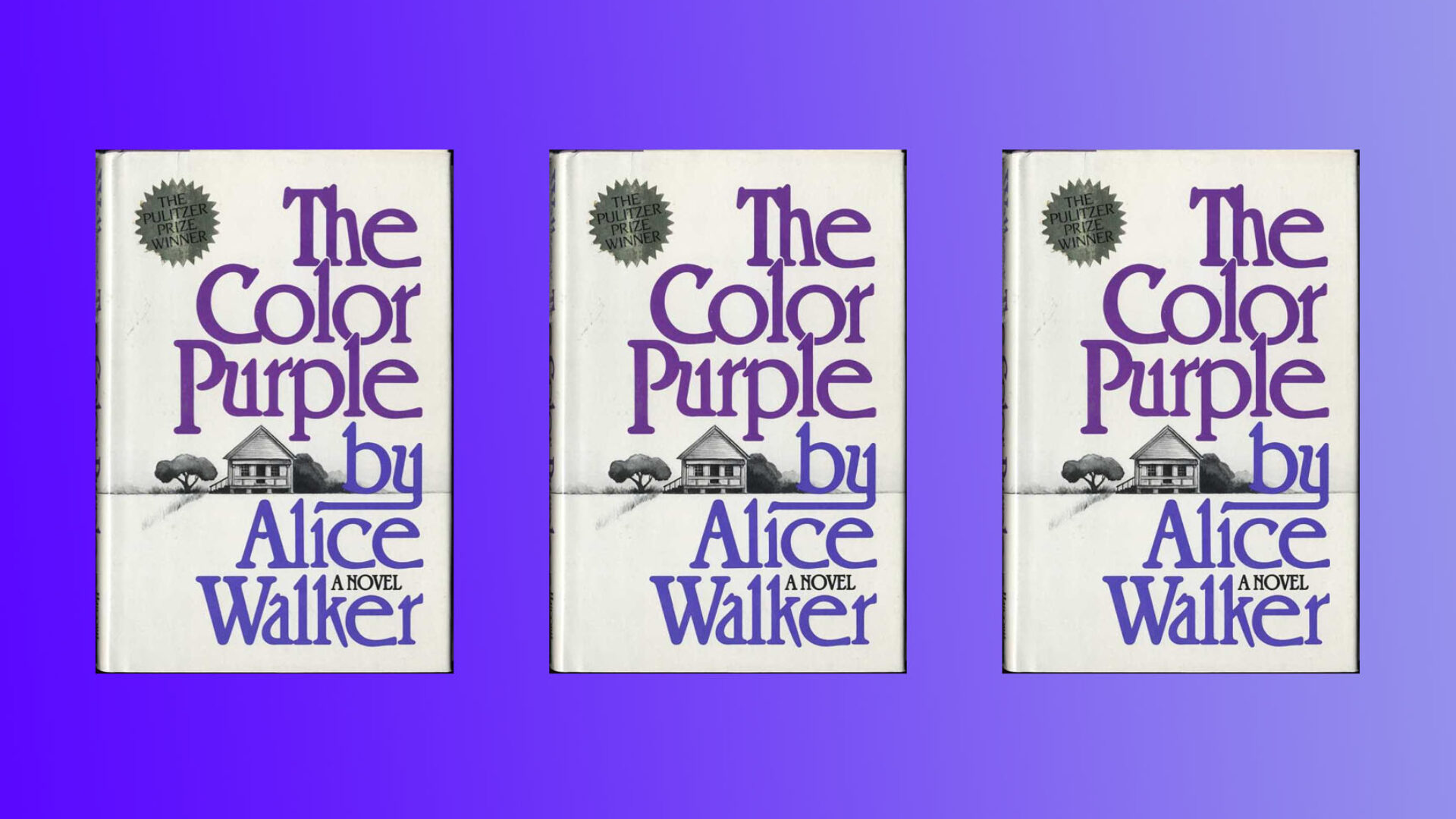 How 'The Color Purple' Highlights The Necessity Of Black Sisterhood
We must continue to help each other grow.
Alice Walker's 1982 epistolary novel "The Color Purple" documents one 20th century woman's journey towards self-compassion, carefully underscoring the Black women who got her there. Their own relationships, independent of the main character, are also given the floor to flourish.
When we first meet the main character, Celie, she is young and afraid. "I have always been a good girl," she says in defense of herself in an early letter to God. She also only knows abuse. The sole reprieve she has is her younger sister, Nettie—a bright, empathetic child who consistently affirms Celie and comes to her aid as often as she can. Though they are physically separated for decades, their bond remains as strong as ever, even when one doubts that the other is alive.
Throughout the book, Black women, even with all of the layered and unbelievable behaviors, are each others greatest supporters and ultimate defenders. This reality that has been in place since the earliest yesterday.
In addition to her younger sister, Celie later finds solace in other women of strength, namely Shug Avery and Sofia. The relationship between Celie and Shug is odd by today's standards—Shug is Celie's husband's longtime mistress—but through their connection, Celie is able to view sex as enjoyable for the first time and also becomes a successful business owner. Even with the unorthodoxy though, they are there for one another as best as they can allow themselves to be.
It is also because of Shug that Celie is able to circumvent further violence and is granted access to letters from her sister that were originally hidden by her callous husband. In return, Shug is taught gentleness by Celie and is able to be a become a better friend.
True friendship is not frivolous but is it sometimes greatly de-emphasized while a person focuses exclusively on survival. This is not our fault but rather the outcome of grim conditions that threaten to limit Black women emotionally. Shug is not a "bad" woman—she is maneuvering through rejection (her lover's father forbids him from marrying her) and trying to live a life unbound in the 1900s. She realizes how much richer her life could be if she embraced love and so she tries. Meanwhile, Celie has rarely been exposed to the benefits of alliance and comes to learn the value. She is pushed closer to her destiny by Shug, one of the first women to love her.
Celie is also able to build a lasting friendship with Sofia, her stepson's wife. Though, it too is filled with harsh, timely complexities. Initially, Celie is jealous of Sofia's autonomy, as she has never seen a woman who is so insistent on doing things her own way. When Harpo, her stepson, approaches Celie about the way to best deal with his headstrong wife, her advice is a deeply violent betrayal.
Black women's freedom is sometimes met with jealously and misunderstanding from other Black women. This is the work of internalized misogynoir—the contempt for Black women. Some of the criticism boils down to what gal-dem magazine describes as pick-me-ism. This is what we're seeing when Black women have scathing takes on other women's lives for things as minor as outfit choices and online behavior. In these instances, men are centralized, in a flamboyant "select me for affection, not her" type of way. In Celie's case though, she's not interested in Sofia's husband, or men at all for that matter. She does, however, take it upon herself to be the enactor of submission—a manifestation of her viewpoint that women are to be subservient. Her own desire to be like Sofia informs her disloyalty as well.
Ultimately, Celie is able to look beyond the cruelty she has become deeply acquainted with. The two women are able to reconcile and decide to sew a quilt, a symbol of the interwoven nature of the lives of the women central to the book.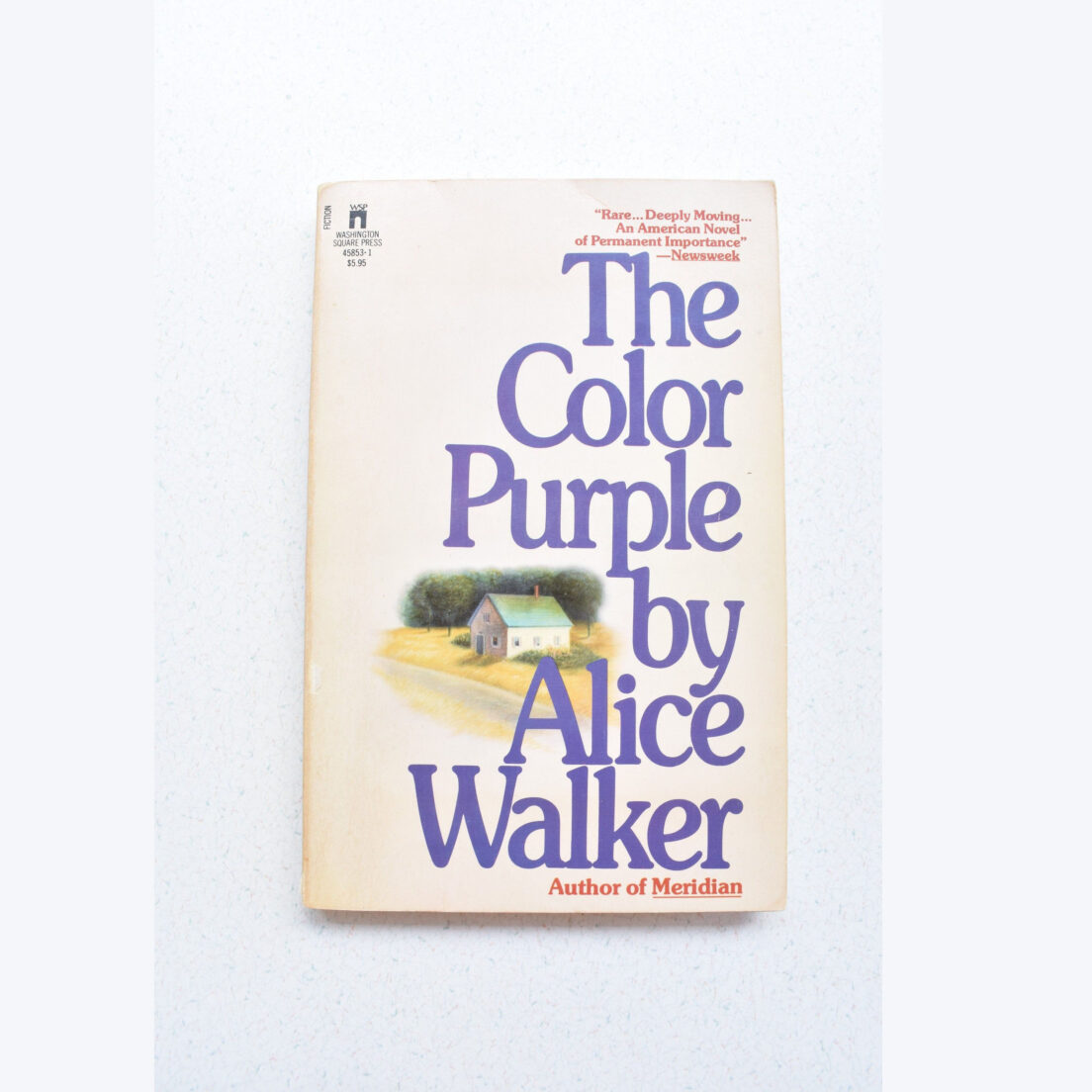 In "The Color Purple," Mary Agnes is one of the characters who is sometimes removed from discussions about the dynamic the women share. Called "Squeak," she is the mum mistress of Harpo and does not pursue her interests or a true idea of her own happiness early on.
Sofia, who has been at odds with Mary Agnes, is jailed after asserting herself both verbally and physically to white authorities. Since the book is set in the early 20th century, it was a crime to do anything other than silently obey these types of figures. During Sofia's 12-year sentence, Mary Agnes helps raise her children, making the two women closer once Sofia is able to see them again. Also, because of her proximity to the free spirited, assertive Shug, Mary Agnes decides that she wants to start going by her given name and also takes up singing the blues. These decisions bring her joy and are made independently of men, which is something that each of the women in the book strive for. She comes to understand the power of her voice in multiple senses.
Literal sisterhoods are displayed throughout the novel as well, with the primary ones being Celie and Nettie's. This relationship is also painted with great detail and proves to be lifesaving.
Due to the business-like nature of marriages, teenaged Celie is forced to marry a man twice her age. Seeking to escape the sexual advances of her step-father, a young Nettie soon goes to her sister for refuge and lives with Celie and her new family. Once Celie's husband, Mister, comes on to her too, she runs away, taking refuge with married couple who are missionaries. Celie is distraught by her sister's exit (again, Nettie is the only person who cares for her at this point), though she understands. Nettie promises to write letters to her older sister and this covenant keeps Celie alive through the hardship she endures. They are reconciled in the end of the book, allowing Celie to enjoy a life fulfilled.
Blood is not always an indicator of closeness. In fact, depending on the circumstances of children's upbringing, the tie can serve as a repellent. Celie and Nettie learn early though on that they are each other's first sanctuaries and that it is wiser to lean into one another. Since they are in different parts of the world, Celie can do little but think of her sister and send her kind, hopeful thoughts, while Nettie writes to her older sister in hopes of a response. Their emotional connection is their stock, making the road of life easier to traverse, even in silence. Nettie's seed of compassion in buried deep in Celie's spirit and blooms thanks to the watering of the women she meets.
Black women are, and have always been, each other's caretakers. We have braided each other's hair before major events, been there when one falls, watched over the children of our friends, and gracefully guided each other when one of us errors. This is so because we alone understand the trials that come with navigating a world that prides itself on unkindness towards us. We fight the pain that can come from being who we are. We do it by banding with the women who also ball up their fists against our detractors. This tenderness is invaluable.
"The Color Purple" shows readers that even with all of the cruelties of the times, we know how to undergird and exercise understanding to our sisters. We are the greatest gifts to each other and our love is critical.