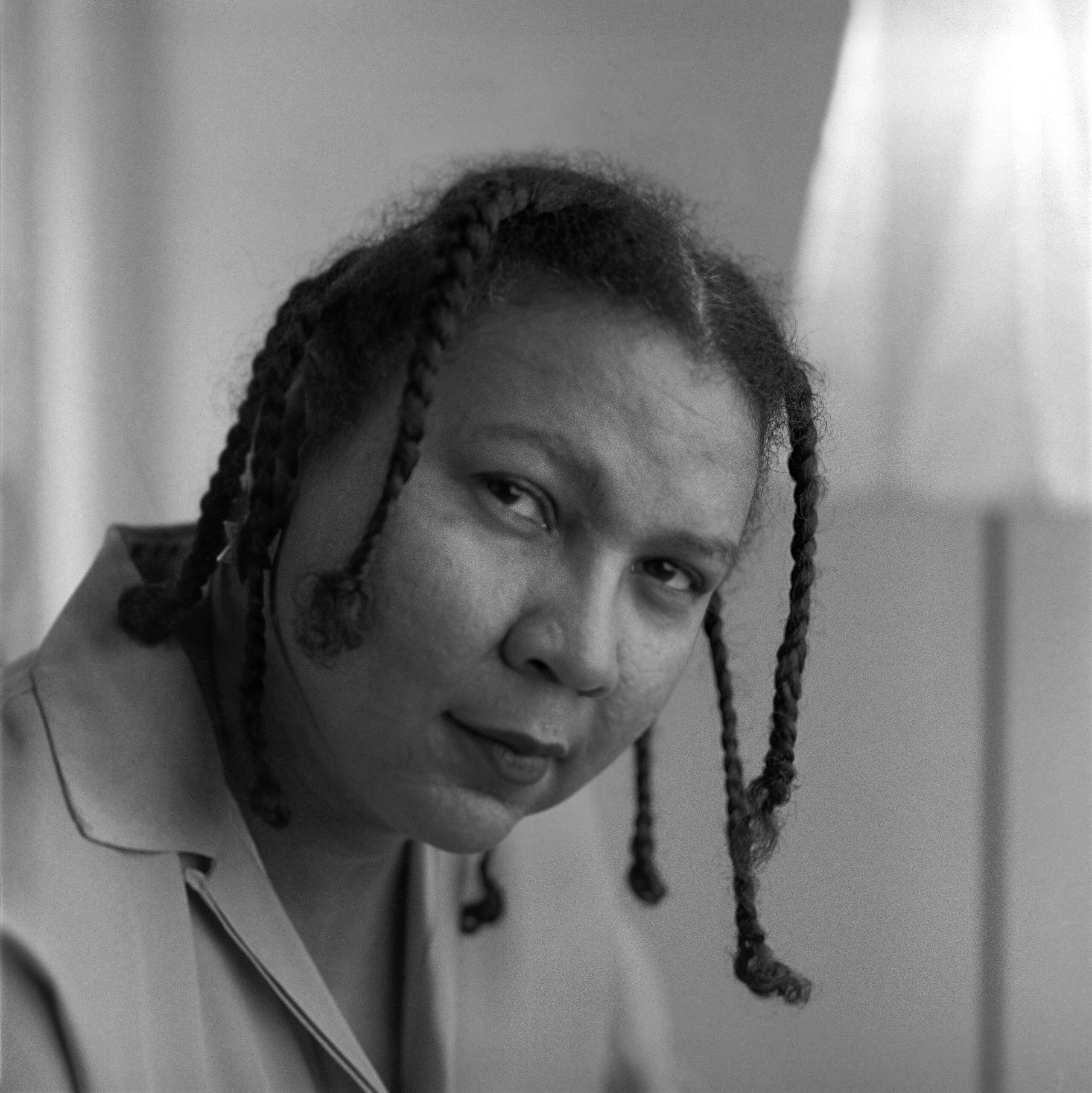 bell hooks Discussing The Necessity Of Critical Thinking Is Essential Viewing
We're honoring bell hooks's work as a cultural critic.
bell hooks, the beloved author, educator and Black feminist pioneer has died after an illness. She was 69 years old.
hooks pen name was in honor of her maternal grandmother, Bell Blaire Hooks. Her version of the name was lowercased, to emphasize the "substance of books, not who I am." She was born Gloria Watkins in Hopkinsville, KT and it was indeed glory she brought.
She was an iconoclast, ripping down the thin veils of all types of oppression and calling us to reconsider what society has urged us to value. She was behind thought-provoking text like 1981's "Ain't I a Woman? Black Women and Feminism," blazing a trail for women parsing through the white washed narratives of gender-centric equality. She centered what has colored our experiences (slavery, capitalism and misogynoir before it was called such), and took a learned approach to honoring the core of Black womanhood.
She knew love — for self and for others — like no one else and was sure to leave a legacy of it.
"I think the true work of love is just so hard. It requires integrity, that there be a congruency between what we think, say, and do," she said in a December 2017 interview with Shondaland. "[Your f]irst love is self-love. Self-love begins with taking that fearless inventory where you're able to go into the attic or the closet of yourself and see what's there," she later added. "What do you appreciate about yourself? How do you interact with other people?"
As noted, hooks also was well acquainted with the stock of cultural criticism. She refused to shy away from it, even when it wasn't quite popular. She believed growth was possible by analyzing all that impacts us.
In 1997, she sat down for a two-part video project on what she believed to be harmful portrayals in popular culture. Among the discussion points were then-rather current films, authenticity versus marketable offerings and the commodification of Blackness. During "Cultural Criticism & Transformation," she shared her stance on critiques as a whole, saying, "My own sense is that the most enabling resource that I can offer as a critic or an intellectual professor is the capacity to think critically about our lives. I think thinking critically is at the heart of anybody transforming their life…"
Honest evaluations about what we regularly consume are not convenient. Observations may be reduced to "think pieces," and counter critiques may come, billing one as a contrarian. Still, it is the work that must be done as we embrace a more full existence. It was the ministry of bell hooks.
Watch bell hooks' "Cultural Criticism & Transformation" below.