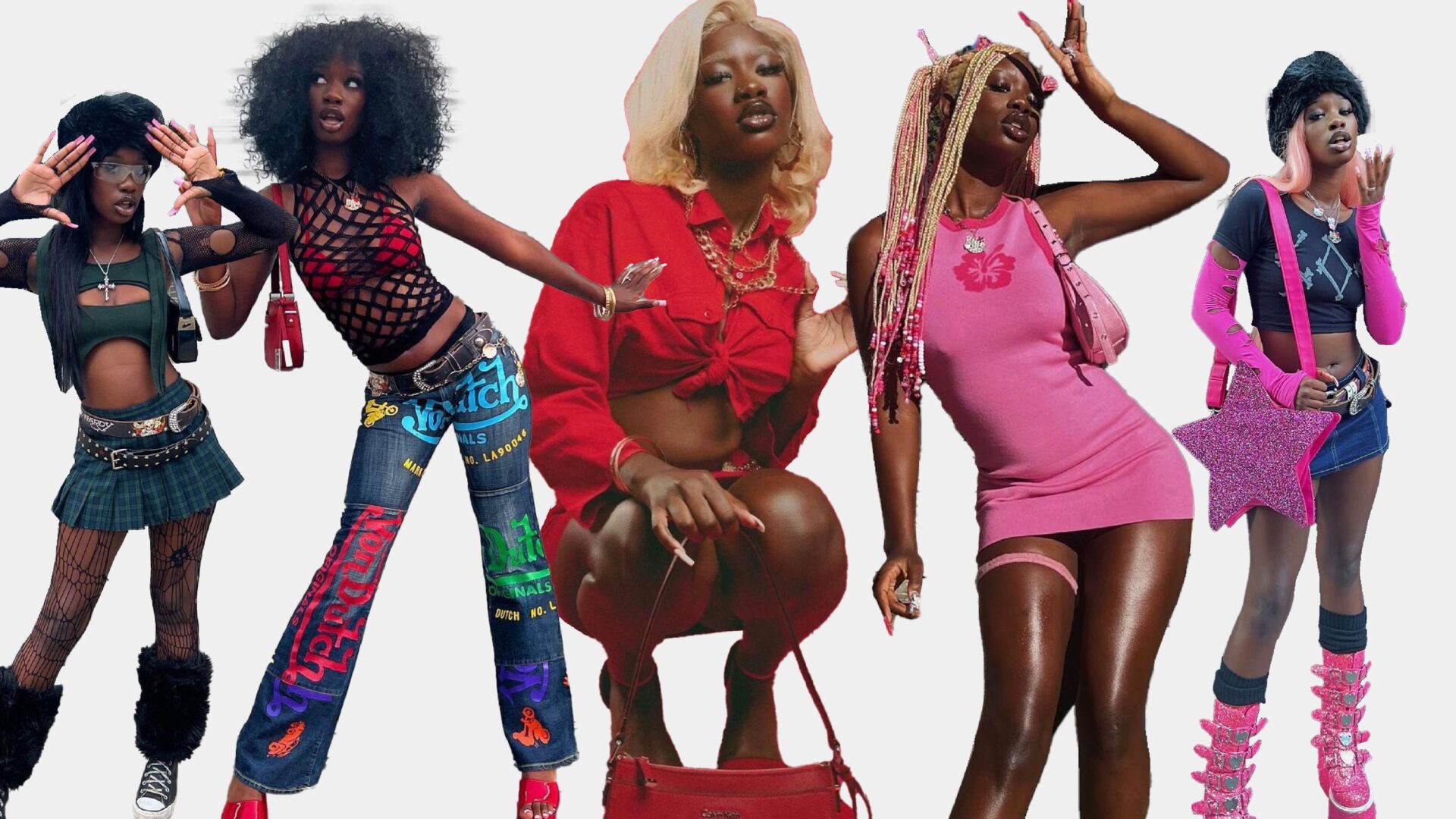 Aliyah Bah Talks Her Viral Bikini And Boots Look
"If nobody's hating on you, first of all, you're not popping, like you think you are, like, you need like a good amount of haters," she says.
Aliyah Bah always had an eye for fashion. Whether it was making DIY hair bows for her family members or thrifting as six years old, she's no stranger to stepping outside the box. In conversation with ESSENCE GU, she recalls being bullied in middle school and using the experience as fuel to express herself through fashion.
Now 19 years old, the Clayton County Georgian has made a name for herself through her social media channels using the handle @Aliyahsinterlude. She began buzzing during the COVID-19 lockdowns in 2020, when she gave fashion tips that led to the massive growth of her audience. She currently has 2 million followers on TikTok and 350,000 on Instagram.
Girls United caught up with the fashionista to discuss style, social media and dealing with haters. Read what she had to say below.
Whether you're on TikTok, Instagram or Twitter, you will recognize Bah from her y2k-inspired outfits, fun hair and, of course, her signature moon boots. 
"I used to work at this job from 10 pm to 6 am at this ghetto a– gas station, and I had a friend who posted on her close friends these [moon] boots, and I was like 'these are everything," she tells GU. "They were on sale, and I remember I had one hundred dollars in my account, and the boots were ninety dollars, and I was like, 'I got to get these,' so I feel like me spending my last coin on that was my inspiration to wear them all the time."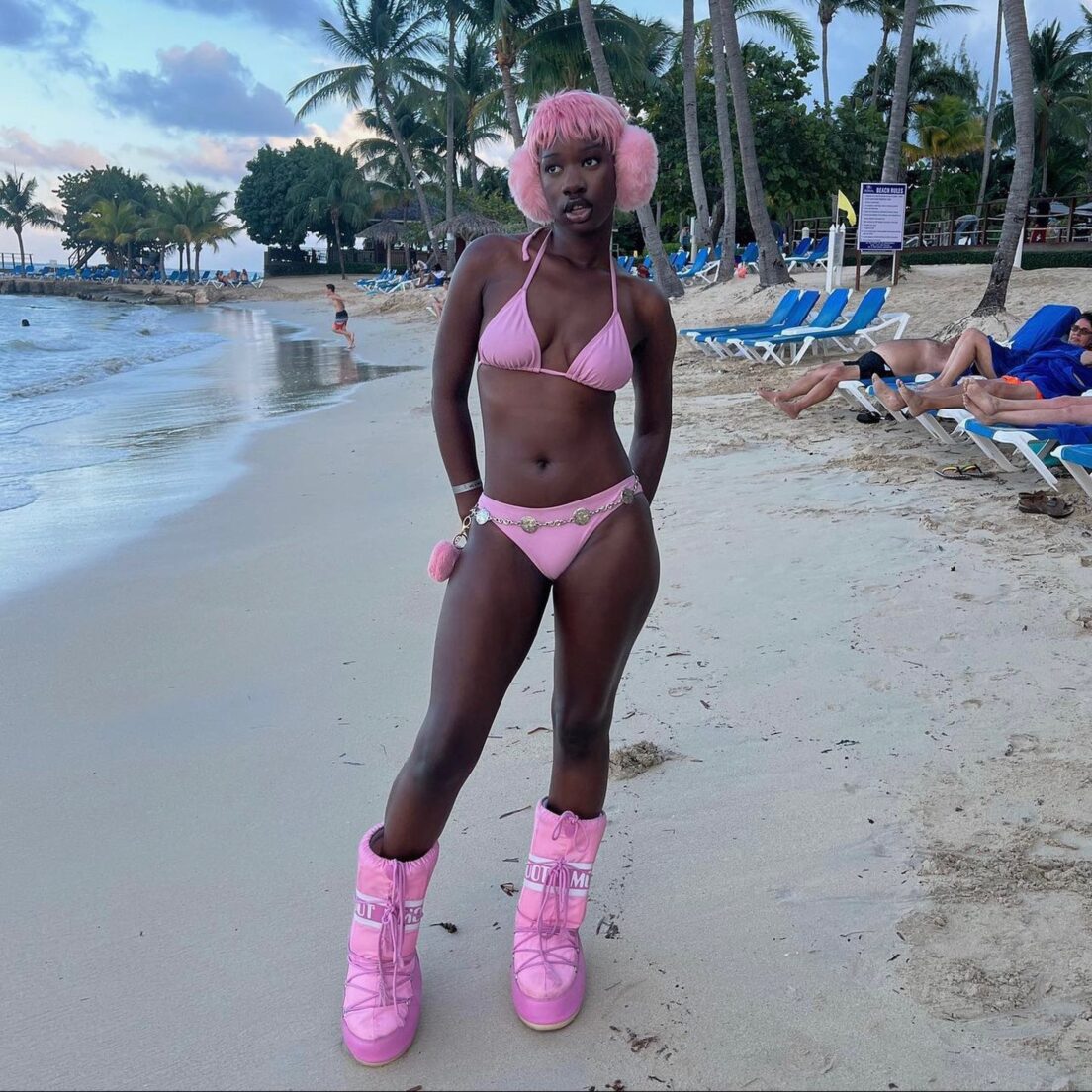 She recalls her first time putting the boots on and feeling like they were made just for her. "I knew they were for me, and ever since then, it's just been an uphill battle," she says. They've since become a signature part of her style.
On November 25, the content creator posted her vacation photos in Jamaica in a pink bikini and matching hair, earmuffs and her moon boots. She later headed to Twitter and discovered she topic of discussion as some people loved, while others hated on, the look. "When I saw that, I just knew I was in the right position in my career," she says. "If nobody's hating on you, first of all, you're not popping, like you think you are, like, you need like a good amount of haters." 
Seeing the hate also showed her how much love and support she had as people online came to her defense as she showcased her signature look and opened up a larger conversation regarding young Black girls and their creative freedom.
"We need to have less judgment on Black girls," she said. "Any other race gets the liberty to express their fashion freely, but when Black girls do it or get the chance to do it, it's always just unprovoked hate, especially within the Black community. I think we need to be more opened minded about things."
At that moment she made a mental note to remind herself to let the internet, be the internet and to remember that she's allowed to close these apps and continue to live her life and be herself. "I feel like hate, is just something that people do to get validated by other people online," she said. "It's projection, so I never let it get to me because I know it's not real and people need to heal people [are] miserable, and I'm not going to like let that affect me personally."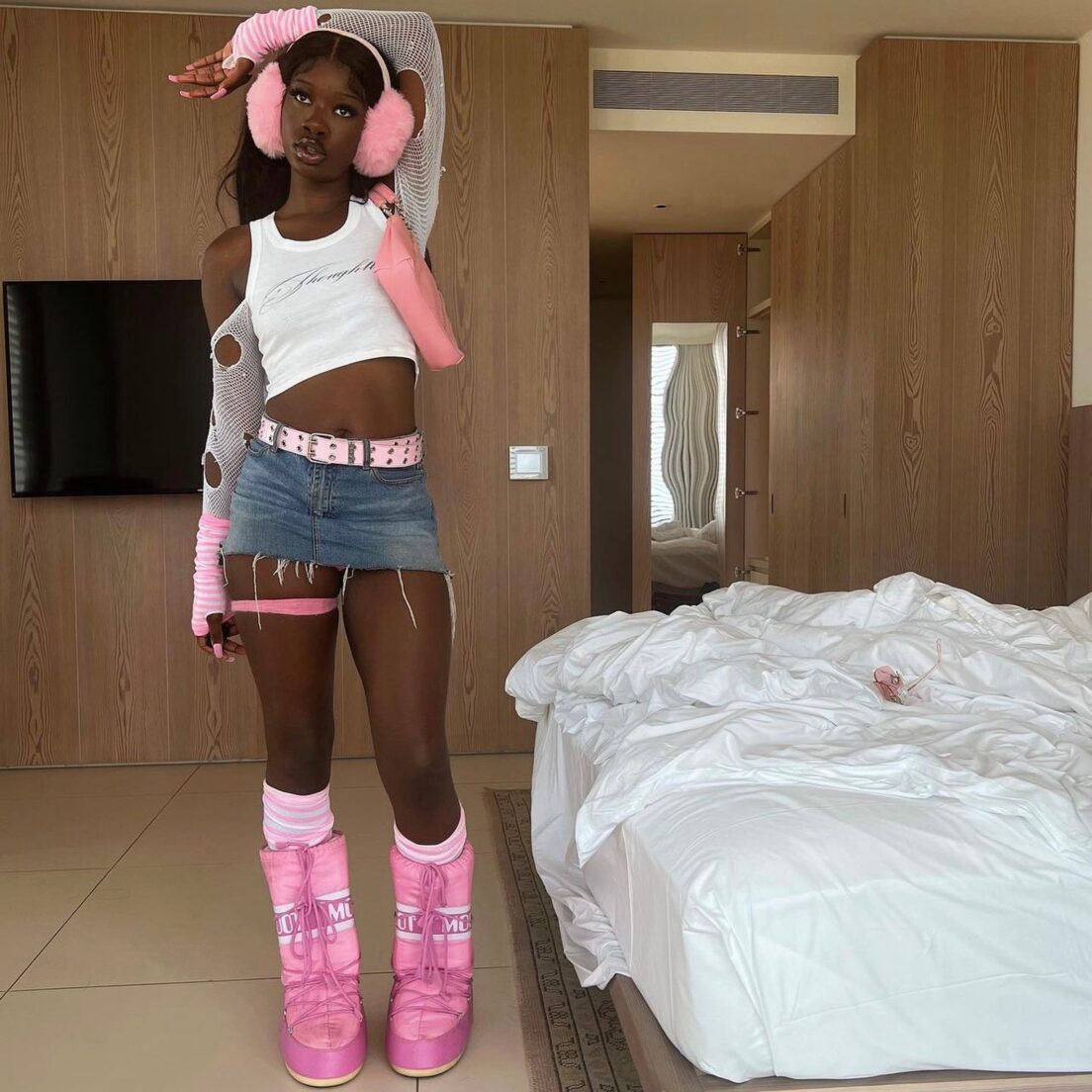 As she remains true to herself and her style, she's always looking to elevate her looks. With inspirations like Rihanna, Alexa Demie and Doja Cat, she wants to continue taking risks in fashion. "I see myself taking fashion to the moon, no pun intended," Bah tells GU. 
She wants more access for girls like her and for fashion brands to take a chance on the niche, thrifty people who something out of nothing. "The people who make something out of nothing are the most valuable because they are the creative ones," she said. 
Love this story? Read our interview with Cierra Boyd, the creator who designed a custom corset for Cardi B.
Aliyah is also currently preparing for the release of her debut single, "It Girl."
"I've always been musically inclined [and] music has always been a big part of my life," she tells GU. "Before social media, I was always a super reserved person, so I never really had the courage to release music, but now I do."
She leaves us with a comment about just how multifaceted she is, saying, "I'm ready to take over the world. I'm fashion. I'm music. I'm influencing. I do it all."
About Kenyatta: Kenyatta Victoria is an entertainment and culture reporter passionate about music, pop culture, and marginalized stories. She has bylines in publications such as Chicago Reader, INSIDER, Girls United, TransLash Media, and the Chicago Tribune.