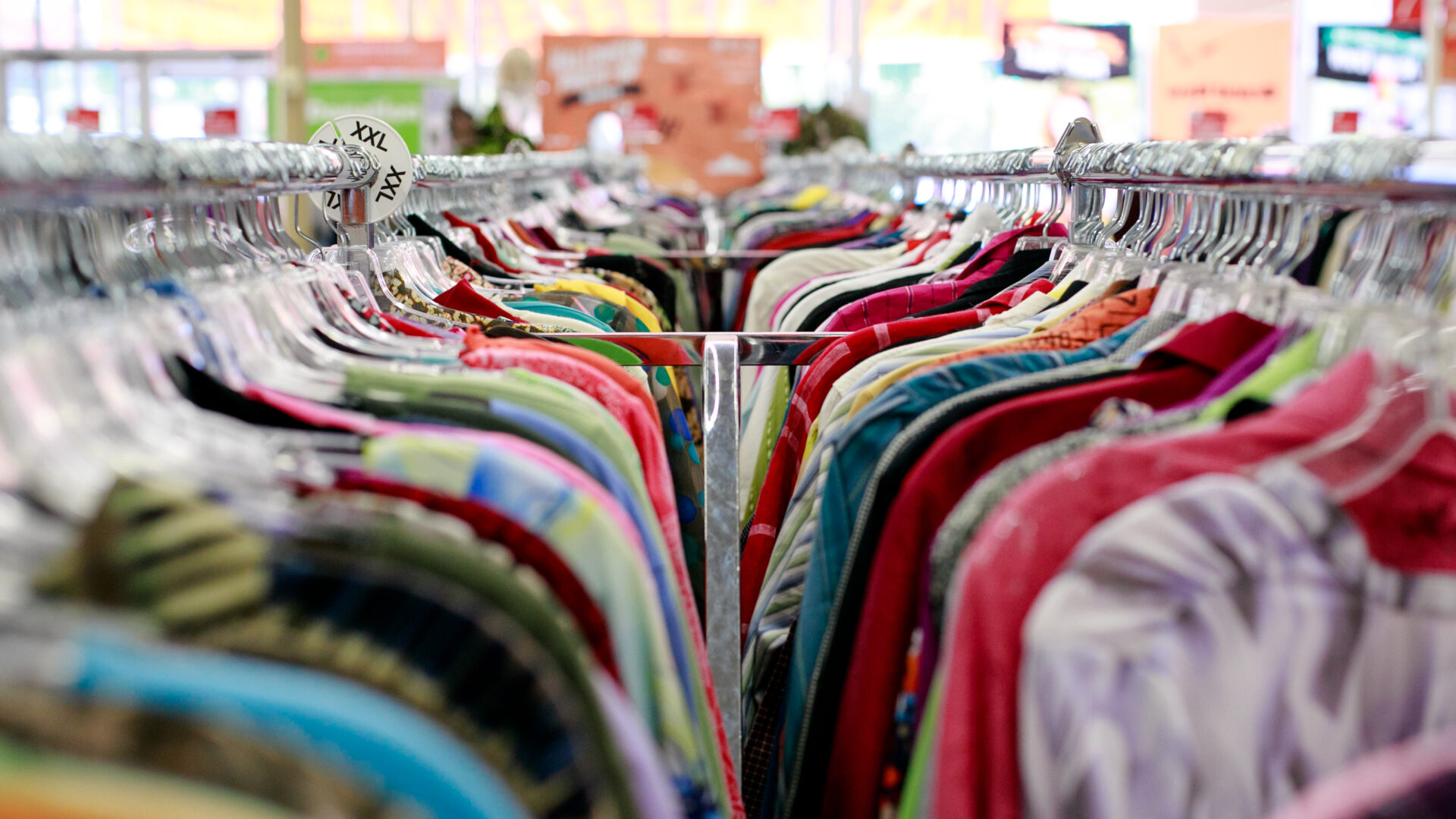 4 Must-Know Thrift Shopping Tips And Hacks For Beginners
We got tips and tricks from influencer Tyler Chanel.
Thrifting is one of the most exciting, yet potentially overwhelming, shopping experiences ever. What most don't know is that there's an art to thrift shopping. For one model and blogger it's more of a lifestyle than it is a fashion trend.
Meet Tyler Chanel, a sustainability and natural hair advocate, co-founder of The Orange Collab and an ethical blogger.
Read our piece on ways you can combat climate change from home.
"When I was younger, my mom took me thrift shopping all the time. At the time, I didn't really care for thrifting, but I learned to appreciate it more when I got older," Tyler Chanel told Girls United. "When I was in high school, a Savers Thrift Store opened up near my house. My mom and I would go constantly. The store was very organized and it always had super cute trendy clothes! This store made me fall in love with thrifting."
Currently, she cites her favorite thrift stores as Savers, Goodwill, and St. Vincent De Paul, as well as online thrift store, ThredUp. "I'm a fan of cutting old graphic tees into crop tops or cutting shoulder pads out of thrifted blazers," Chanel said about her favorite repurposing hacks. "I love watching the YouTube channels Seamingly Sera and Blueprint DIY for upcycled fashion [inspiration]!"
The Thrifts and Tangles blogger gave her expertise to Girls United readers about thrifting for beginners, old myths to avoid believing about thrift shopping, and more!
Debunking a Few Thrifting Myths and Misconceptions:
"A common misconception is thrift stores are filled with lots of outdated clothing. This is not true at all. You'd be surprised by how many trendy pieces you can find at the thrift store. A lot of brands you find at the mall can usually be found at the thrift store – sometimes still new with tags. I did a series on my Thrifts & Tangles Youtube Channel called Mannequin Match Up, where I recreated mall mannequin looks at the thrift store. Another misconception is thrift stores are dirty. From my experience, thrift stores are clean, organized and the items are in great condition. Some thrift stores also sanitize their items before selling."
Check out our guide on how to create a new spring wardrobe on a budget!
Important Hacks For Thrift Shopping:
Always try to shop on discount day! This is when you'll get the best deals. Most thrift stores offer a student discount day, where you can get extra savings if you show your student ID.

Try everything on! Some thrift stores have strict return policies. So make sure you love the item before buying.

Bring a friend! It's always great having an extra pair of eyes when browsing the racks.

Focus on one section at a time! Thrift stores can be overwhelming, so breaking the store down into sections makes things much more manageable.
Want to have a 70's inspired summer wardrobe? Tap in here to get more details on creating the look of your dreams!
Keep An Eye Out For These Things While Shopping Cute Looks!
Look for patterns you love and colors/textures you love. For example, I love floral prints, so I am always on the hunt for anything floral. Don't be afraid to try something new – thrift stores are a great place to experiment with your style. If something catches your eye, grab it and try it on!
For more tips, check out Chanel's YouTube video below and her Thrifts and Tangles' "Do's and Dont's of Thrifting" blog post!
Photo Credit: Getty Images/jennifer m. ramos