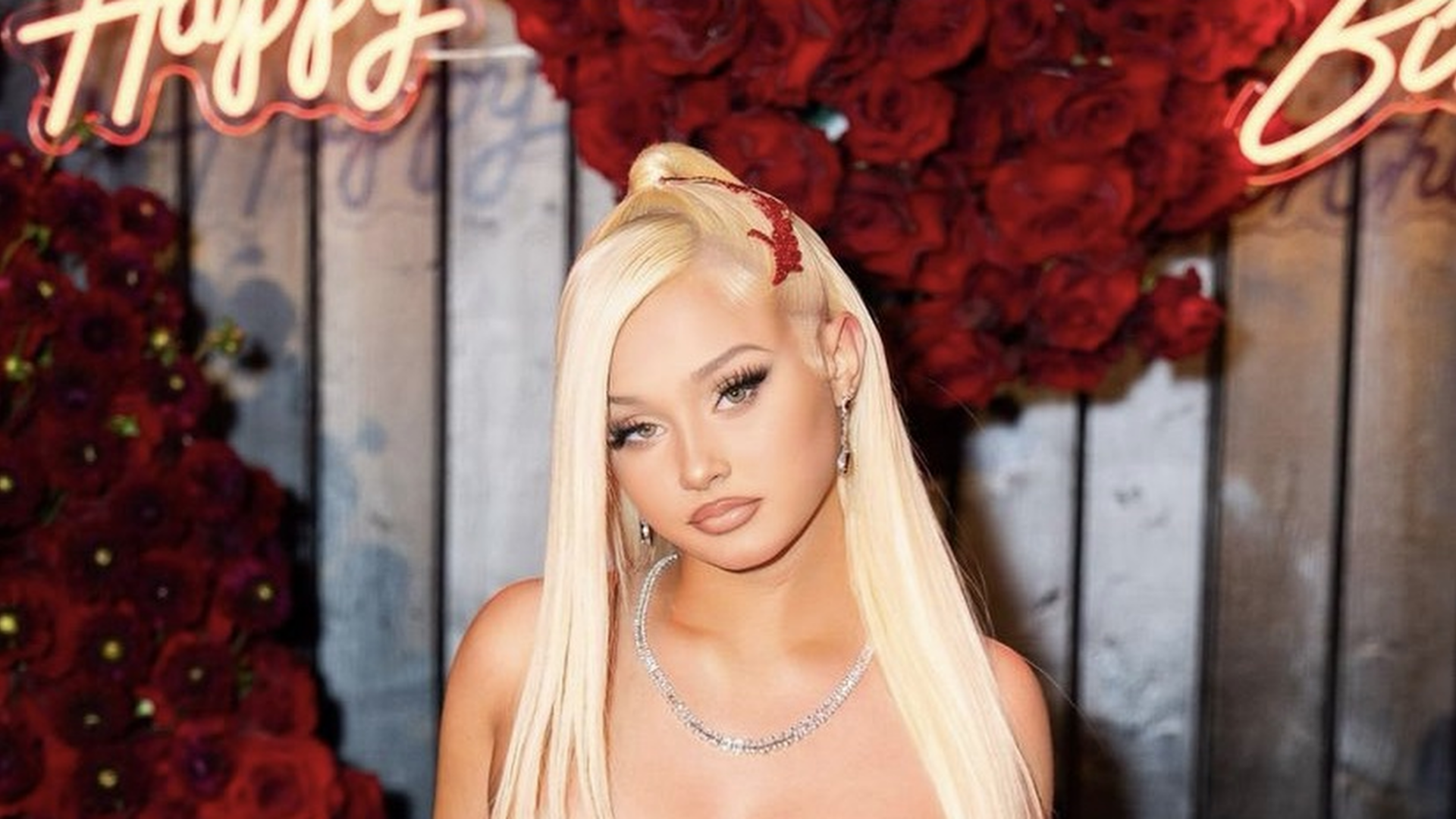 Why Are Adults Cyberbullying Alabama Barker?
The term "acting grown" has to stop.
Alabama Barker was the trending topic on our for you pages over the weekend as a video went viral of her and a group of friends dancing on TikTok. The daughter of musician Travis Barker started some interesting discourse on social media, with users dissecting the appearance of the 17-year-old.
Some viewers accused Barker of blackfishing and being too grown. This stirs up a larger conversation surrounding public figures' children being subjected to thought pieces and discourse about something they've posted online.
Barker took to Hollywood Unlocked's Instagram comments after the outlet reposted her TikTok video.
"Many would say to be quiet and let it be, but it's mentally exhausting," she commented. "They and myself were at a video shoot even though I do not need to explain all of the negative assumptions about us, it's absurd to see a group of friends just having a good time gives so many grown adults a topic to talk about, it's a trending song on TikTok… once again everybody is doing, but of course, cause it's myself it's going to be posted, I can't catch a break from accounts like this in general"
For years, blogs have irresponsibly posted celebrity children for clicks and likes but don't understand the mental damage it can cause to the parent and, most importantly, the child. We've seen it happen to Blue Ivy and Zaya Wade, and the question is, when will it end?
Our teenage years are a period of finding ourselves through clothes, music, and hair. The term "too grown" has been a societal infliction upon young girls and children to project what they feel is inappropriate when it stems from the sexualization of young bodies.
"You guys are so low for making a post about a minor in general," she commented. "All I can say is do better, I let you live your life, so it would be appreciated if I can live mine."
About Kenyatta: Clark Atlanta University and Medill School alumna Kenyatta Victoria is the Girls United writer covering everything from news, pop culture, lifestyle, and investigative stories. When she's not reporting, she's diving deep into her curated playlists or binging her favorite comfort shows.