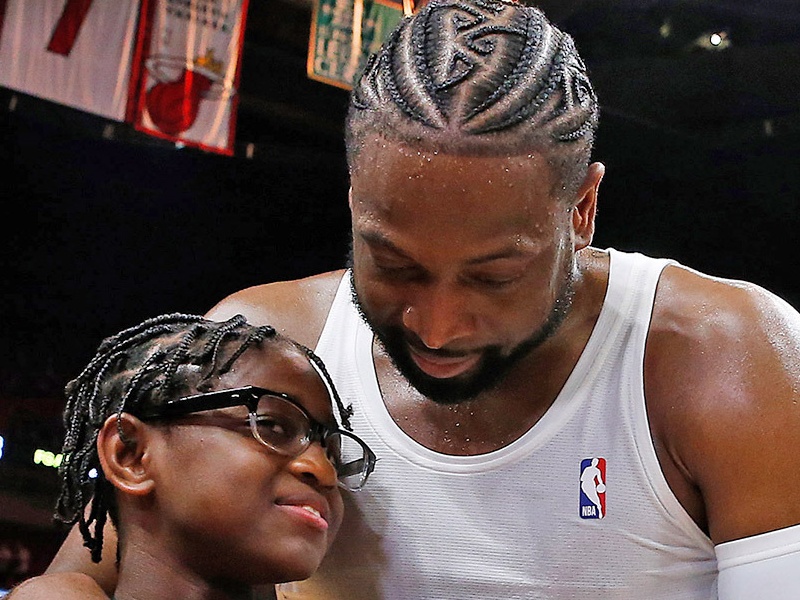 We All Can Learn From Zaya Wade
Dwyane Wade's daughter, Zaya, came out as transgender, Wade revealed on "Ellen."
Zaya Wade, the 12-year-old daughter of Dwyane Wade and step-daughter of Gabrielle Union, has come out as transgender. She is surrounded by love and support, and through her statements, she has proven to be a wise, self-assured voice for Gen Z members of the LGBTQ+ family.
During Dwyane's interview on Ellen, he spoke on Zaya's coming out process. He also discussed his and Union's role as loving parents and dedicated allies. "We are proud, when I say proud, we are proud parents of a child in the LGBTQ+ community. And we're proud allies as well," he said. 'I think going forward, I'm ready to live my truth,'" Wade said that Zaya told him.
Members of the LGBTQ+ community have faced centuries of societal persecution because of their gender or sexuality. Much of this persecution began within the home, and some—but certainly not all—members of the Black community has been guilty of not being as empathetic as we are capable of. Because of this rejection, LGBTQ+ children and young adults often leave home and form chosen families. Though we still have a ways to go before LGBTQ+ individuals are made to feel completely comfortable and cared for, Zaya's strength and confidence, as well as her family's acceptance, are steps in the right direction.
"What's the point of being on this Earth if you're going to try to be someone you're not?" Zaya asked during a discussion with her father. "I think even through hard times…you gotta just push through."
People are amazed by not only her eloquence, but her ability to live her life on her own terms, while encouraging others to do the same. We can all learn something from Zaya's courage and candor.
Image Credit: Getty Images