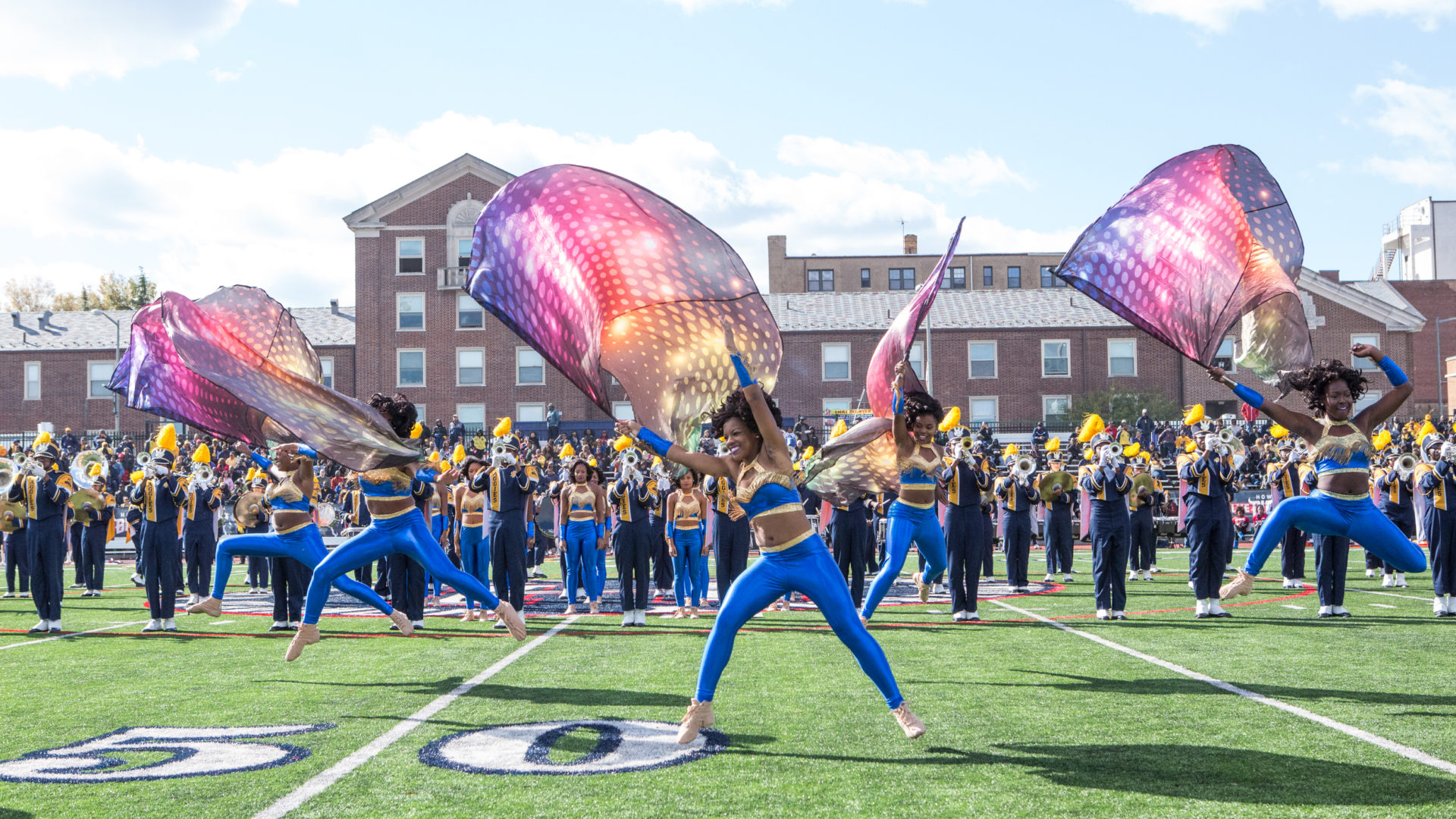 These Six HBCUs Were Selected For Battle Of The Bands
The 2023 Honda Battle of the Bands kicks off on February 18th
If you know, you know, in the culture of Historically Black Colleges and Universities, the popular showcase of Honda's Battle of the Bands is a staple event that brings all HBCUs together for a fun day of memories, fellowship, and of course, music.
Six marching bands were selected to perform at the 2023 Honda Battle of the Bands at Alabama State University. HBOB celebrates its 18th year and is set to return live on February 18, 2023.
Honda requested all HBCU marching bands to participate in this year's HBOB program. After voters worldwide cast over 100,000 online votes, the six bands were selected through a voting process that included HBOB fans, HBCU band directors and students, and Honda representatives.
The bands include the Alabama State University Mighty Marching Hornets, Langston University Marching Pride, Morgan State University Magnificent Marching Machine, Savannah State University Powerhouse of the South, Texas Southern University Ocean of Soul, and Virginia State University Trojan Explosion.
"Congratulations to all of the finalists! Honda is excited to carry on the HBOB tradition of bringing together students, alumni, and fans to recognize the talents of these spectacular marching bands and dance teams," said Yvette Hunsicker, vice president of Social Responsibility at Honda. "For over 30 years, Honda has supported HBCUs in their unique and critical role of providing higher education and opportunities for advancement to the Black community, so hosting HBOB on an HBCU campus for the first time feels like coming home."
The HBCU showcase will be hosted by HBCU alums Rickey Smiley (Alabama State University) and Loni Love (Prairie View A&M University) as they bring laughter and Black joy to the Battle of the Bands.
"It is an honor to host the iconic Honda Battle of the Bands event, which has a long history of inspiring and energizing fans of music and Black culture across the country," Smiley said. "HBOB is a one-of-a-kind experience for these talented student musicians and will be an unforgettable day for everyone."
About Kenyatta: Kenyatta Victoria is an entertainment and culture reporter passionate about music, pop culture, and marginalized stories. She has bylines in publications such as Chicago Reader, INSIDER, Girls United, TransLash Media, and the Chicago Tribune.