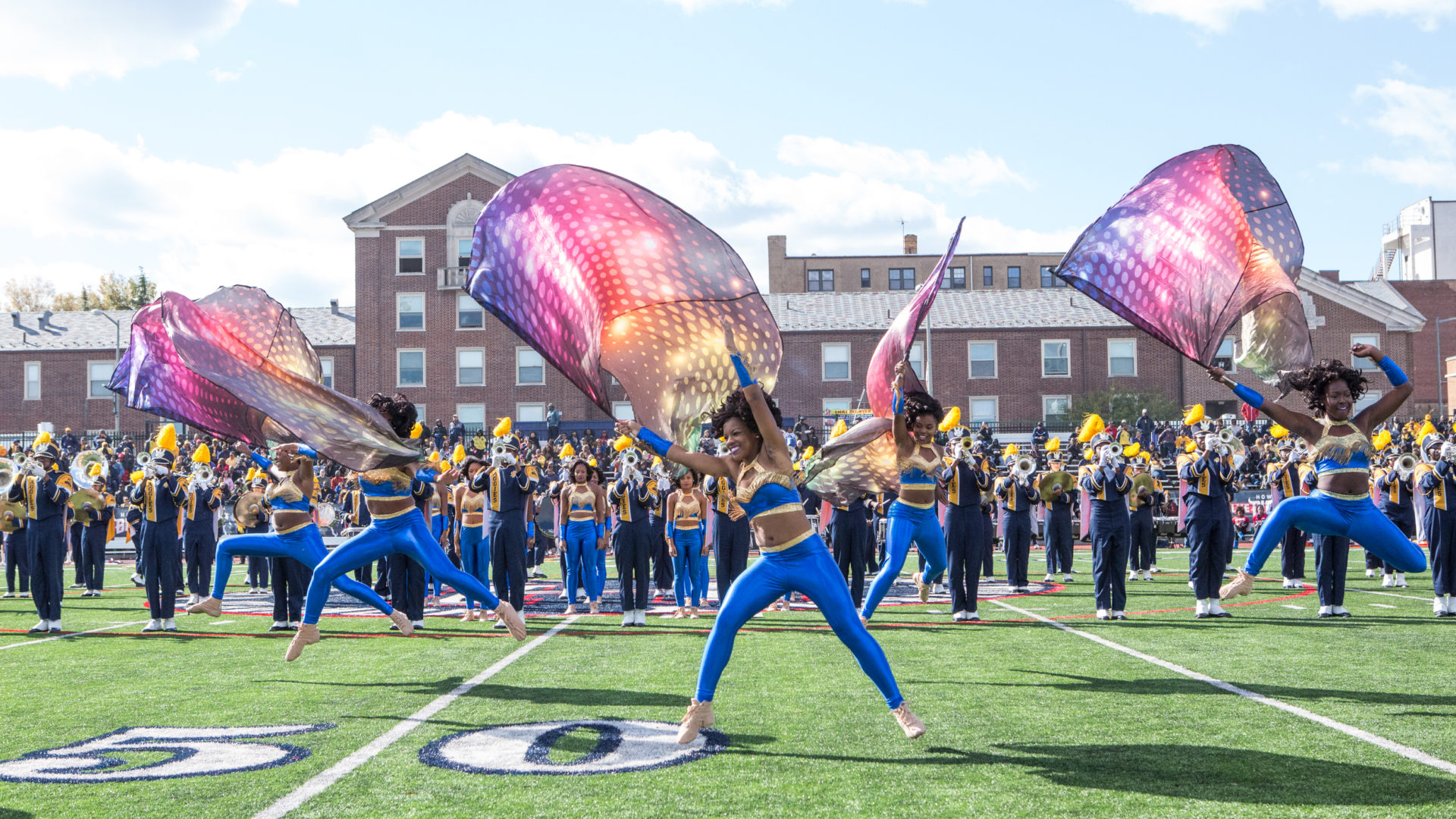 We Rounded Up 5 Of Our Favorite HBCU Battle Of The Bands Moments
The yearly battle of the bands is a Black cultural staple.
Though many are familiar with Honda's Battle of the Bands, the iconic showdown was around long before Honda became involved. Louisiana's Bayou Classic, the annual football game between the Grambling University Tigers and the Southern University Jaguars, has been in full swing for over 45 years. The games' halftime shows are elaborate displays of musicality and Black dance. Other Black colleges around the country, such as Bethune-Cookman University and Florida A&M University, participate in their own battle of the bands as well. The hour-long performances, complete with jazzy covers, gyrating majorettes, and undeniable skill, make the crowd go wild. Because of this, the marching bands have become phenomenons in their own right.
For her historic 2018 Coachella performance, Beyoncé incorporated a full marching band (the drumline was made up of former HBCU marching band members) and baton-twirling dancers. The live breakdowns of popular jams from Black artists, clever use of Greek letters, and step team routines were reminiscent of the Black college experience. Beyoncé's performance captured the high-octane of homecoming, as well as the battle of the bands.
In honor of this weekend's Bayou Classic, and the rich history of Black marching bands, we rounded up some of our favorite moments from various band battles.
1. Bethune-Cookman University (2017)
2. Howard vs. Hampton (2019)
3. Morris Brown College (2001)
4. Southern University (2019)
5. Prairie View A&M University (2001)