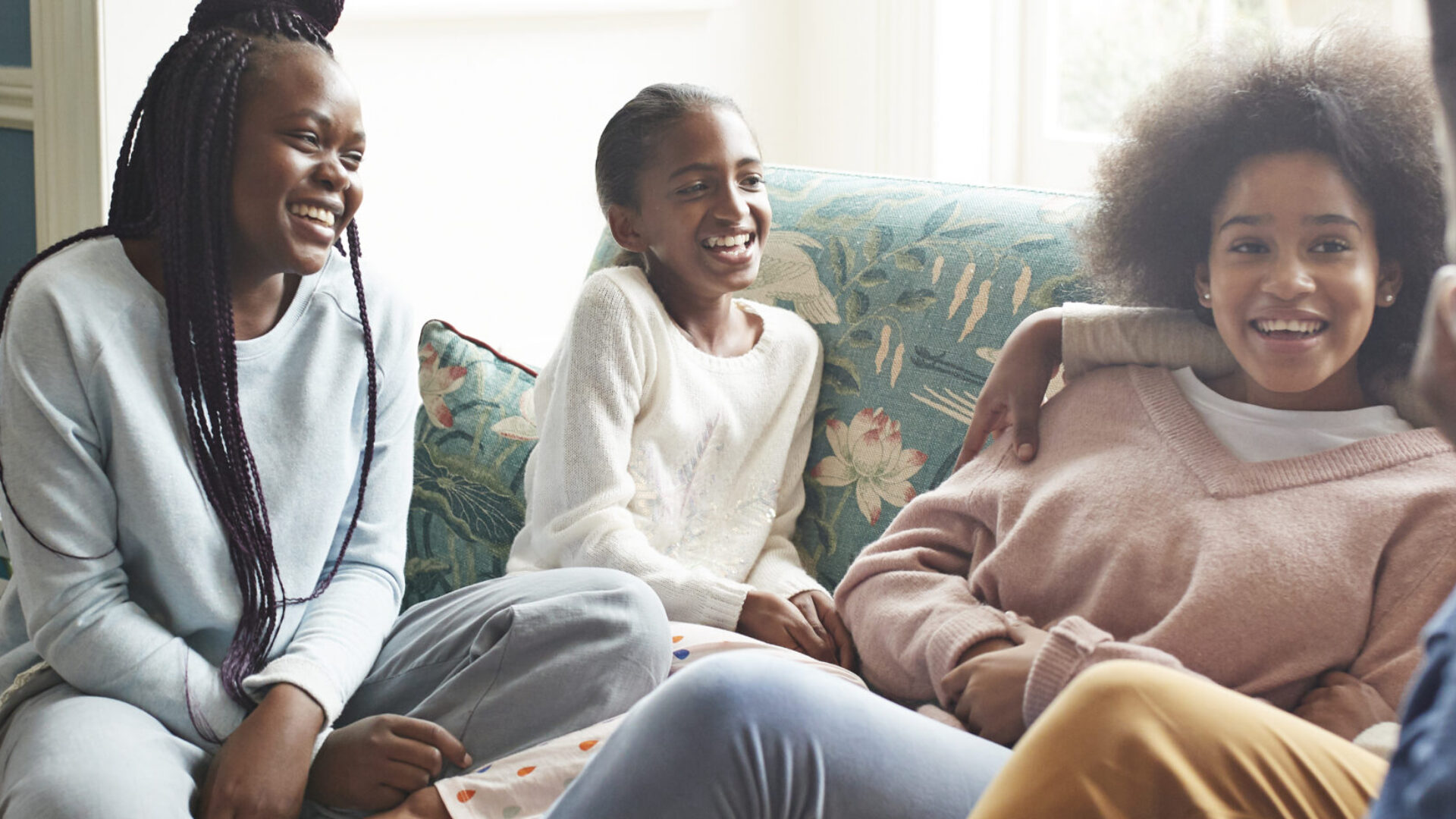 4 Conversations You Can't Miss At The 2021 ESSENCE GU Summit
Each topic was designed with Gen Z in mind and aims to get to the nitty gritty of the chats we have amongst ourselves.
Our second-ever ESSENCE Girls United Summit is right around the corner and you don't want to miss our out-of-this-world lineup, music and poetry performances and conservations that prioritize Gen Z's needs and interests. Get ready to hear from experts across fields who are dedicated to uplifting you, bringing you the best, most current information and helping you succeed as a young Black woman in today's world.
The 2021 Girls United Summit is presented by CBS Original The Equalizer and sponsored by American Airlines and McDonald's.
Each topic was designed with Gen Z in mind and aims to get to the nitty gritty of the chats we have amongst ourselves. We've all hit up our homegirl for tips on budgeting, wondered about mentorship or thought about ways to have an impactful internet presence that serves up authentic content. We'll be talking about all of that, and more, in front of a live audience of HBCU students in Atlanta, Georgia. The event will be held on Saturday, October 9 from 3PM EST – 7PM EST.
Click HERE to find out how you can RSVP for the 2021 ESSENCE Girls United Summit!
Keep scrolling to check out convos from 2021 ESSENCE Girls United summit that will enhance your journey.
Life in 4K: How to Make the Content of Your Dreams
Learn all about the social media landscape and how to make your posts and presence pop from a crew of professionals. You'll hear from Ibukun, the founder of blkgirlstudio, influencer and artist Kaelyn Kastle, and Girls United co-founder Rechelle Dennis.
All The Rage: Embracing, Releasing and Managing Your Emotions
Life is tough sometimes and it's okay to admit that. A key to maintaining emotional balance through it all is embracing and releasing emotions as they come, which is what we'll be diving into during this panel. We'll hear about Selah Marley (model, artist), Tangina Stone (artist, activist), licensed mental health specialist Nicola Pierre-Smith and Girls United Associate Editor Brooklyn White.
Check a full lineup of Girls United Summit here.
My Sister's Keeper: Making the Transition from Mentee to Mentor
As young women, it's important that we connect with experts who have been where we are. They can provide us with vital bits of wisdom, help us avoid pitfalls and just show us the ropes. For this conversation, we'll get to observe the strong dynamic between Danesha Smith (McDonalds owner and operator), Michelle Blue (mentor), and Hannah Cook (mentee). The chat will be moderated by Girls United Associate Editor D'Shonda Brown.
Facecards, Bawdy & Beyond: Black Girl Style Hacks for Your Everyday Slay
Looking good is a lifestyle and we're tapping some stylish talent to help you with your wardrobe glow up. Content creator Jasmin Corley and influencer and entrepreneur Crystal Daniels will be tapping in with style tips, with additional commentary by host Jazz Anderson.