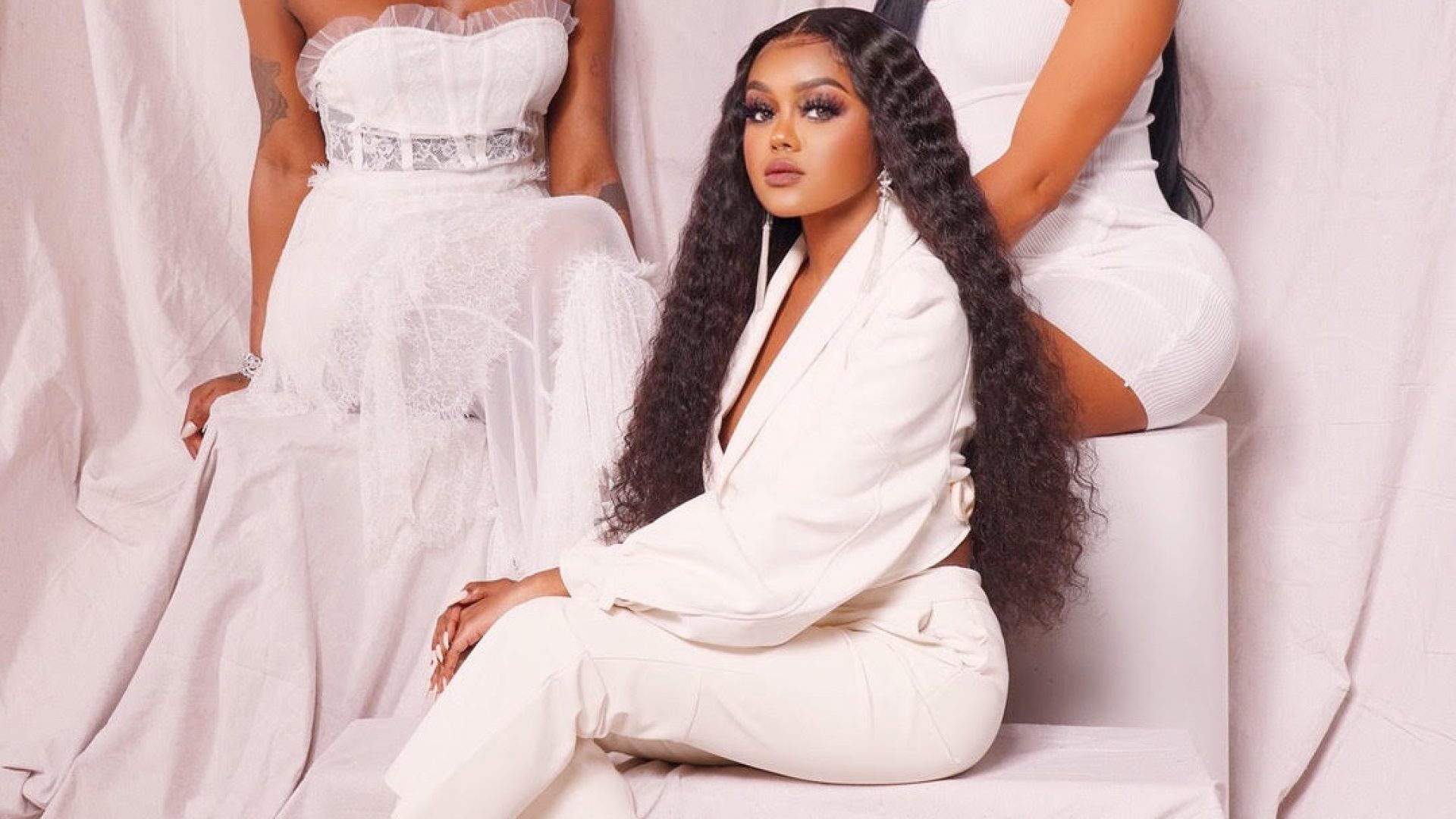 This 20-Year-Old Entrepreneur Is Breaking Beauty Industry Barriers
"We can all be one and love makeup together," said Toni Clay.
Most 20-year-olds are prepping for the real world, getting ready to graduate college and still figuring out the ins and outs of what career they want to choose. For Toni Clay though, life has sped up a bit quicker than the average Gen Z'er. The Houstonian founded Sweet Box Beauty, a cosmetics brand packed with melanated shades of lip gloss and luscious mink lashes to complete any look. Though the brand is newly launch, Toni Clay isn't new to this, she's true to this.
Clay wasn't allowed to wear makeup until she was 15-years-old, but she admitted she always had an infatuation with the art of makeup long before then. "When I did my first eye glam look, which looking back on wasn't that good, I was real confident in it and I was like, 'I want to start my own makeup brand.' It was just like a no-brainer for me," Clay told Girls United.
Read about how to do your own soft glam look here.
"When I first got into the beauty industry, and even as a cosmetologist and celebrity hairstylist, I was nervous to just put myself out there and socialize because I wasn't really much of a social person in high school," the Sweet Box Beauty owner shared with us. "But as a business owner, I knew I needed to talk to people, get myself out there, and promote myself as much as I can."
Five years later, Toni Clay launched Sweet Box Beauty with her HERSHE Collection as the priority. With "her" and "she" being feminine pronouns, the former Sam Houston State University student catered her collection to the power of femininity and the beauty of makeup, which she deems as an "important aspect in feminine energy for most women."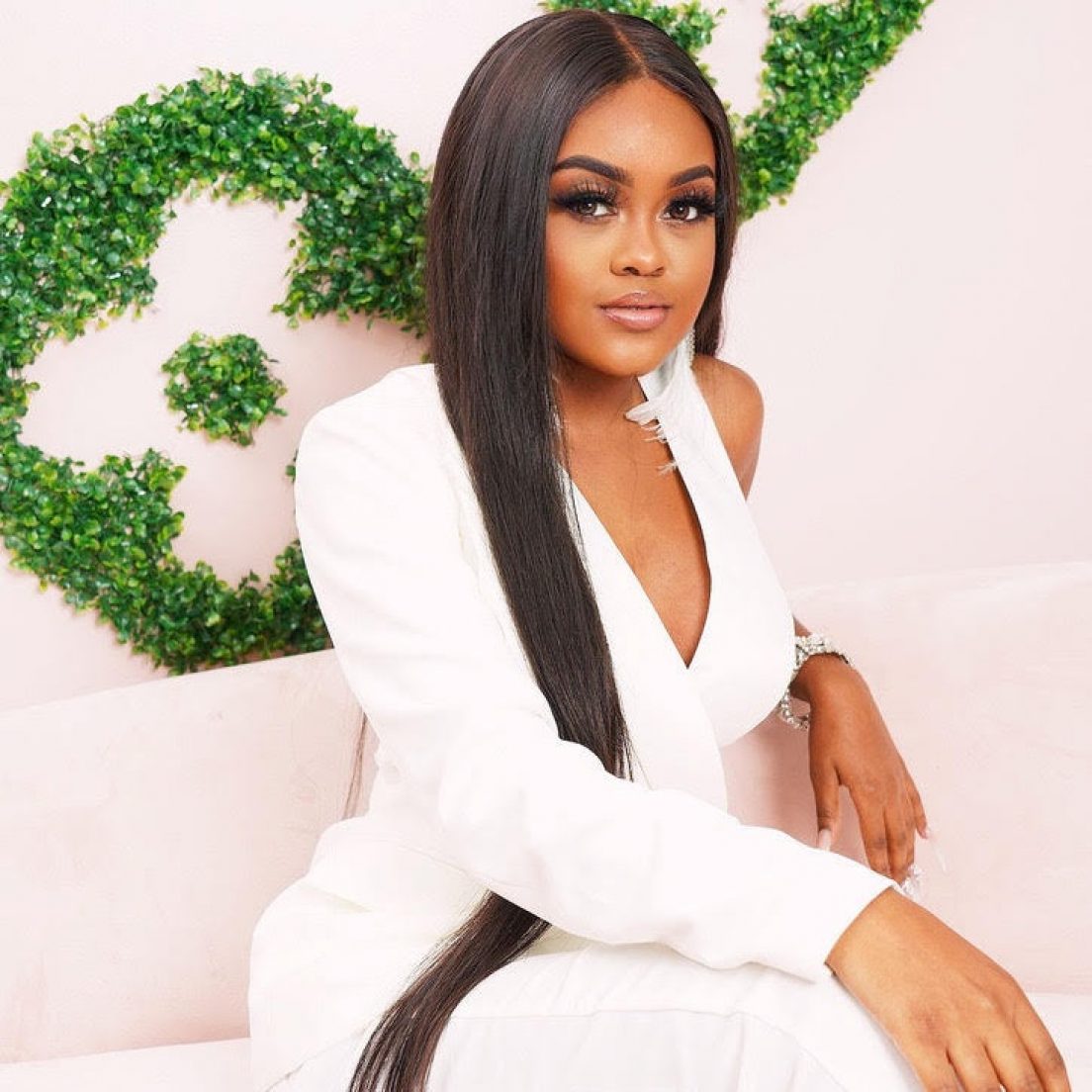 "The HERSHE Collection is not just about just chocolate. I do love a Hershey bar, but it has a meaning behind it," Toni told Girls United. "The way I spelt it was H-E-R-S-H-E, which are female pronouns. I wanted to focus on the power of feminine beauty. I think that's the most beautiful thing in the world to me."
Her collection is described as more than a cosmetics line, but also a brand that aspires to unify the world despite living in a society that demonizes racial, sexual orientated or gender-identifying differences. "Whether you're a guy, girl, disabled, Black, or white, anyone could have feminine beauty and use makeup to make themselves feel more confident. We can all be one and love makeup together."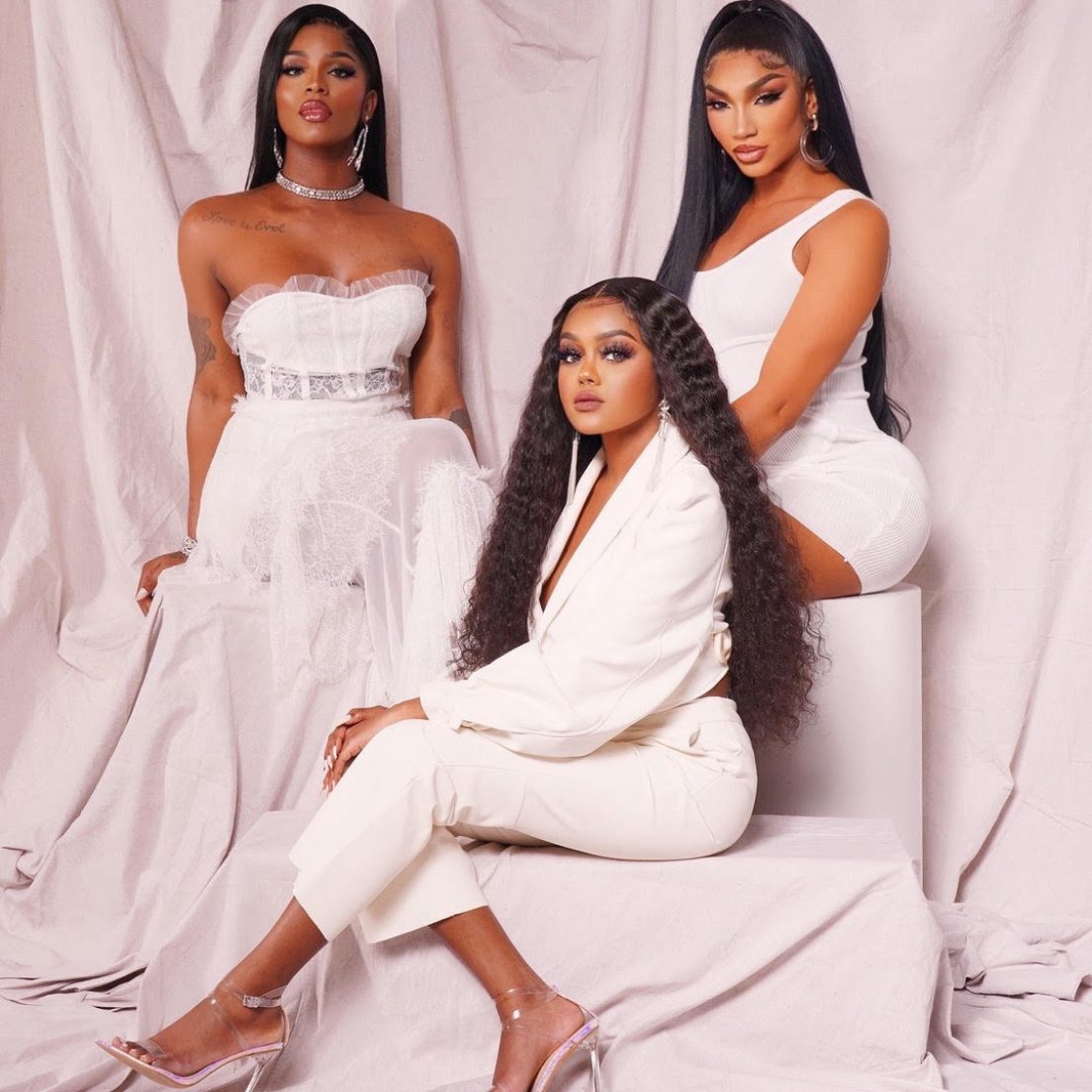 For her campaign, Clay tapped Cardi B's hairstylist Tokyo Stylez, and Japan, a celebrity makeup artist. Toni first met Tokyo when she her cosmetology license and says Tokyo was "one of the people I looked up to" in the hair industry. She also praised Japan's "gorgeous" makeup skills. Clay then added that Tokyo and Japan were the first two who crossed her mind when it came to her Sweet Box Beauty brand launch.
"Anyone could be beautiful. Beauty doesn't have a sexuality. I feel there's definitely room for growth for the LGBT community in the beauty industry. I definitely want to see that," Clay said.
Shop Sweet Box Beauty here.