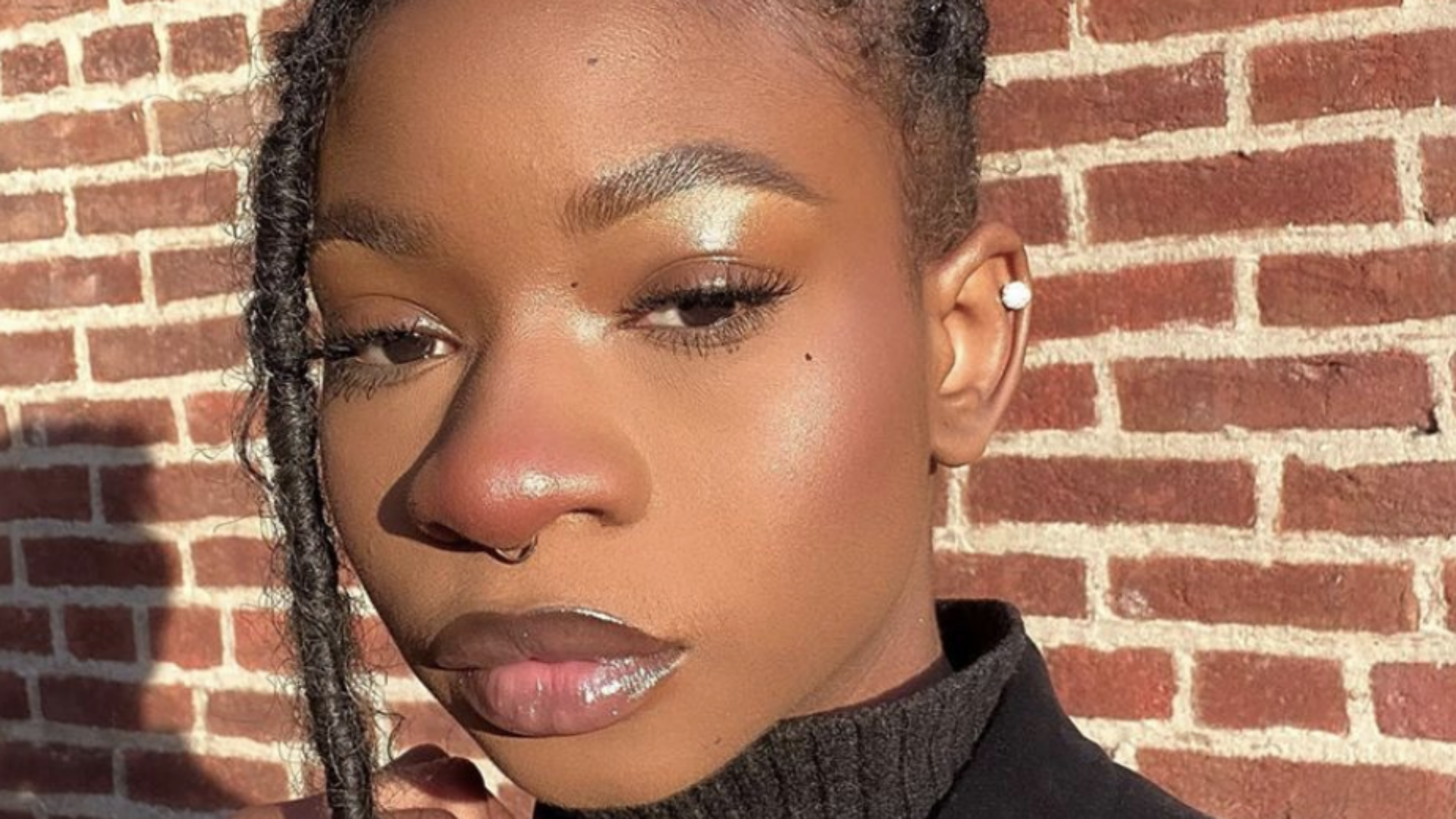 Teen Makeup Artist Alexandria Daley Breaks Down The Soft Glam Makeup Trend
Makeup artist Alexandria Daley walks us through how she accomplishes the soft glam look.
Over the weekend, the soft glam makeup trend broke the internet. Professional makeup artists, as well as makeup fanatics, donned their best beats to participate in the challenge.
In case you're wondering, a true soft glam look consists of nudes and natural tones, complete with false lashes, glosses, and a hint of highlight. It's clear that you're wearing makeup, but there are no bold colors. It's subtle extravagance.
Teenage makeup artist Alexandria Daley started a popular thread about soft glam beats to check out how others interpret the technique. She has cited Sage White (who has worked with Ari Lennox, Maliibu Miitch, and more) Shaniah B., Nyma Tang, Ivy Kungu as influences.
"Soft glam, to me, is a full coverage base, along with glamorous eyes and cheeks that all need to be blended well enough to create a 'soft' look," Daley told Girls United.
Last week, Twitter user @naiitla commented on how vital it is for artists to know how to do soft glam on Black people. For too long, artists have gotten away with not knowing how to do Black people's makeup, especially when they're dark skinned, and that's if they are prepared with the proper shades at all.
Daley walked us through how she accomplishes a soft glam look as a Black girl. Get into it below:
Foundation
"My version of soft glam was a face that is just the perfect amount of matte—not too dry and not too dewy. I'd make sure my highlight was just visible enough, and not very dramatic. After that, I'd apply blush," she detailed.
Eyebrows and Eyes
"Instead of using a pencil or dip brow to fill my brows in, I often use a sculpting brow mascara and concealer to clean it up. Then, I move onto my eyes. Here, I usually apply some warm tones to my lid and then coat it with gloss to add some 'glam' to my look," she said. "The type of lashes I choose to use are either in between subtle and dramatic, or just dramatic."
Lips
"To bring the whole look together, I line my lips with a classic brown pencil and top it with lip gloss-—either clear or a nude tone," she said.
If you're feeling soft glam, show us your looks by tagging us on Instagram and Twitter.