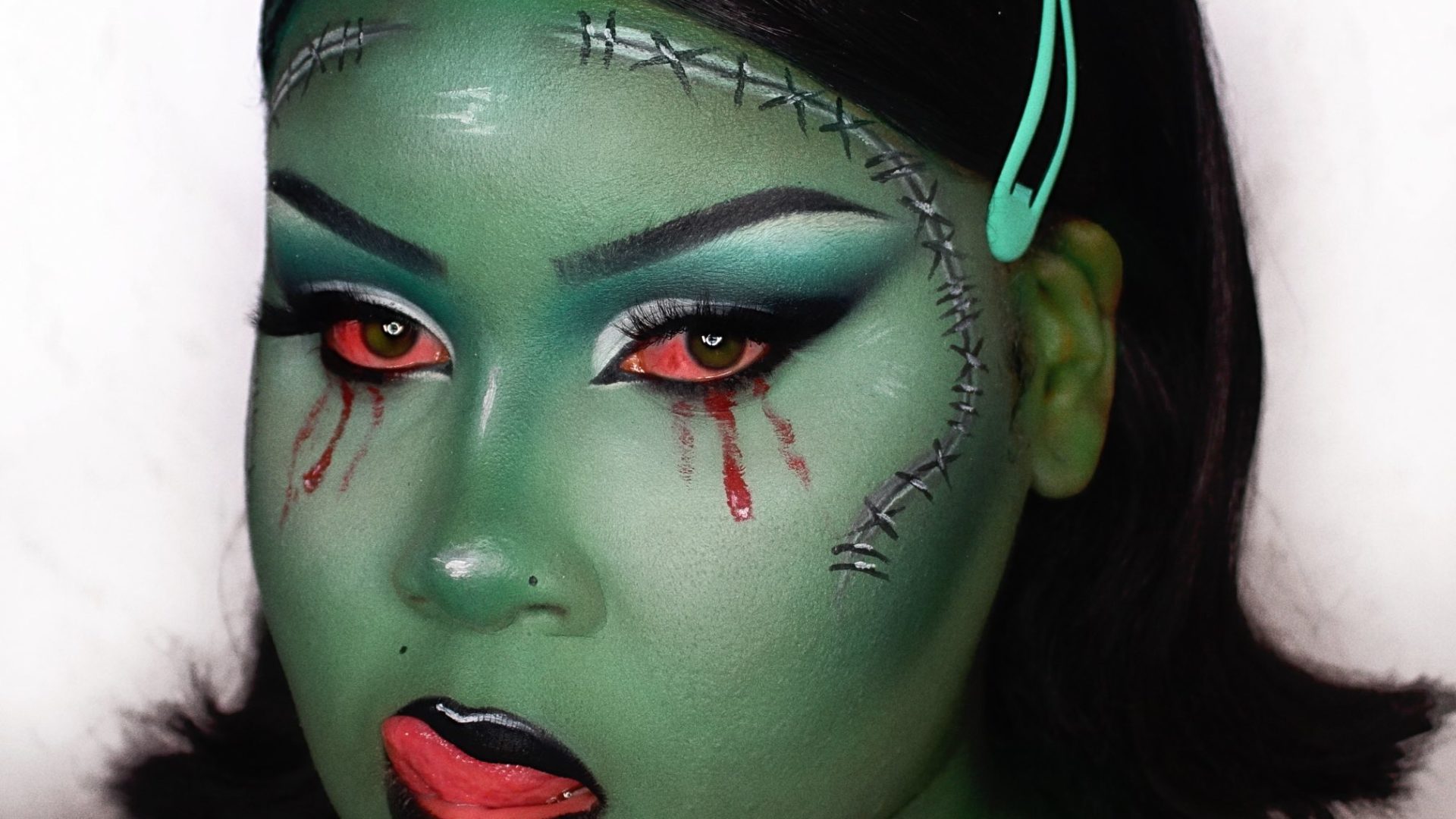 Here Are Our Favorite Halloween Makeup Looks (So Far!)
Black girls are making magic with these scary beats.
Halloween signifies an amazing time of year. The scarves, cool colors, and boots come out, and folks start the #31DaysofHalloween challenge, a series dedicated to horror makeup. While some keep it cute with renditions of celebrities and characters, other get super freaky with more daring makeup looks that include fake gashes, and hyperrealistic accessories. It's a fly display of the way that makeup and films crossover to inspire makeup artists!
This look is cute and the perfect amount of creepy, which is extremely on brand for this challenge. Ebony used multiple eye shadow hues that corresponded with the pastel candles to give the illusion that they were melting. And yes, the candles really were lit!
Frankenstein is heralded for his unique appearance – his zombie-green skin, stitches, and dark lips are just a few of his most memorable features. Makeup artist Shaniah is going viral for her version of the monster's makeup, and it's no surprise why. This makeup is absolutely killer!

The Avatar film has become a bit of a classic over the past few years for its environmentalist messages, but who knew that it would influence makeup artists a decade later! This beat is very detailed – check out all of the different shades of blue, the elf-like ears, and the full chest painting too. Also, be sure to watch Yanisa's 4-minute YouTube video that shows her bringing this look together
Arabia's Halloween look was inspired by Summer Walker's cover art for Over It. It's equal parts Joi from Friday and Keonna from Belly, blending together for perfect 90's realness.
Remember the doll from the Saw franchise? Makeup artist Shayla Simone dialed back on the freakiness (just a little) and upped the glam with long lashes and muted red lipstick. She definitely did not come to play any games.
Flawless is where beauty and Black girl magic intersect – for more, follow us on Instagram.