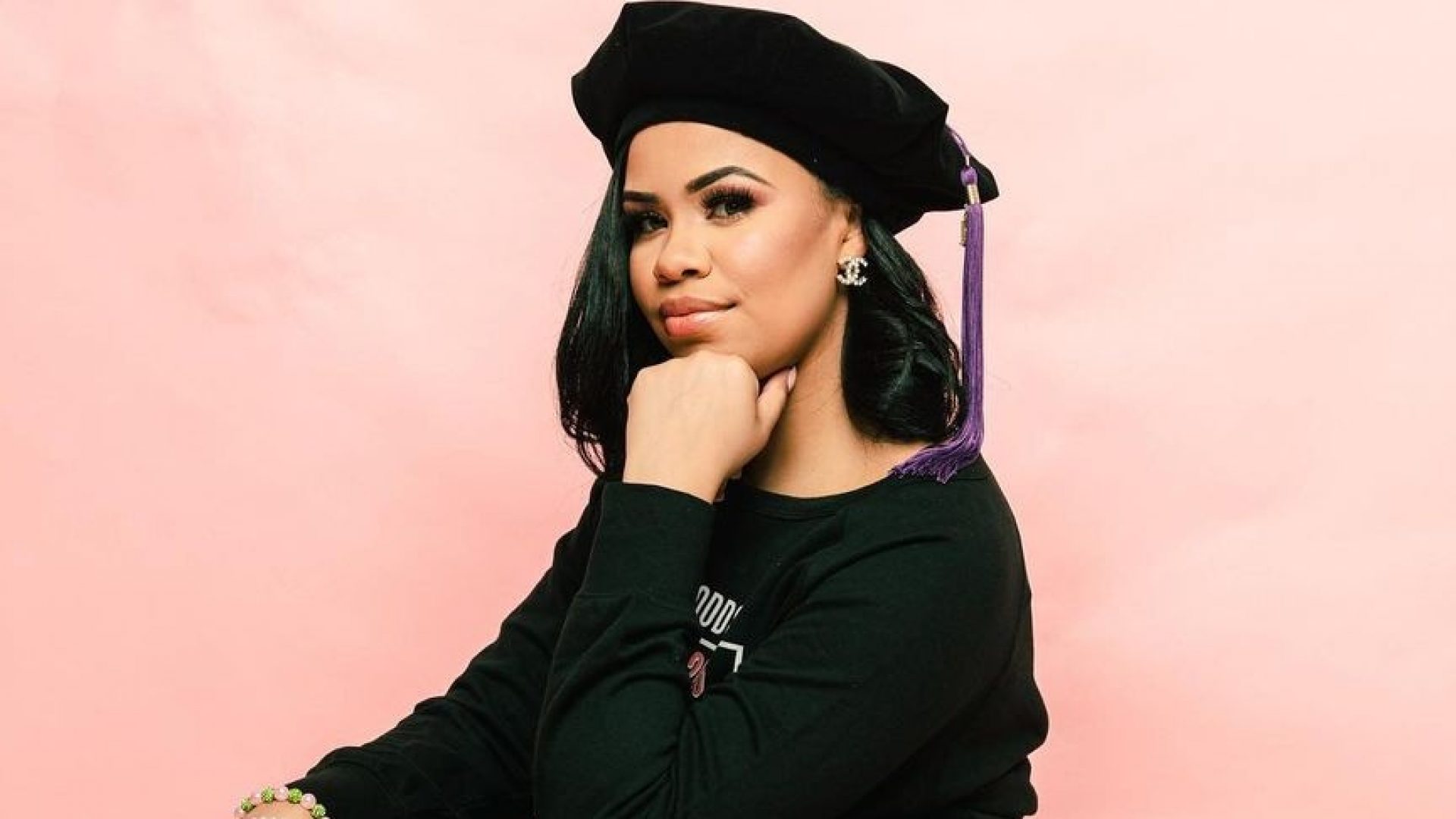 D-Nice's Daughter, Ashli Lyric, Set To Graduate From Law School
Ashli Jones, daughter of hip-hop legend DJ D-Nice, is on her way to becoming an attorney. She wrapped up her final day of classes at Penn State Dickinson Law on Friday, April 30, making her just one step closer to her dream. She is a 2018 graduate of Spelman College in Atlanta and is a member of the Alpha Kappa Alpha sorority.
"What, like it's hard?," she wrote in a farewell post on Instagram, quoting the 2000 cult classic film, Legally Blonde. She hashtagged the photo, "#WeOut."
In addition to studying law, she is also a lifestyle blogger with a brand called "Legal Allure." She's shared several YouTube videos, which include cool content like a day in her life and a celebration of D-Nice's 50th birthday.
Jones' dad, a member of old school rap crew Boogie Down Productions and the man responsible for keeping us jamming all quarantine long, also celebrated the moment on Instagram. He shared a hilarious anecdote about the beginning of his daughter's desire to become a lawyer. "I remember picking my daughter up from daycare one day," D-Nice began the story. "I was livid when I walked into the facility and the kids were watching Judge Joe Brown. My daughter was 5 years old at the time and that's when she first said that she wanted to become an attorney." Childhood dreams turn into big things.
Read our story about Spelman College hitting a record-setting application milestone.
Jones has been focused on sports and entertainment law is currently the President of the Sports & Entertainment Law Society at her school. In alignment with her interest, she worked with Atlantic Records earlier this year as a legal intern.
We're super proud of Ashli for working hard all these years. Cheers, sis–you deserve it!
Photo credit: Ashli Lyric