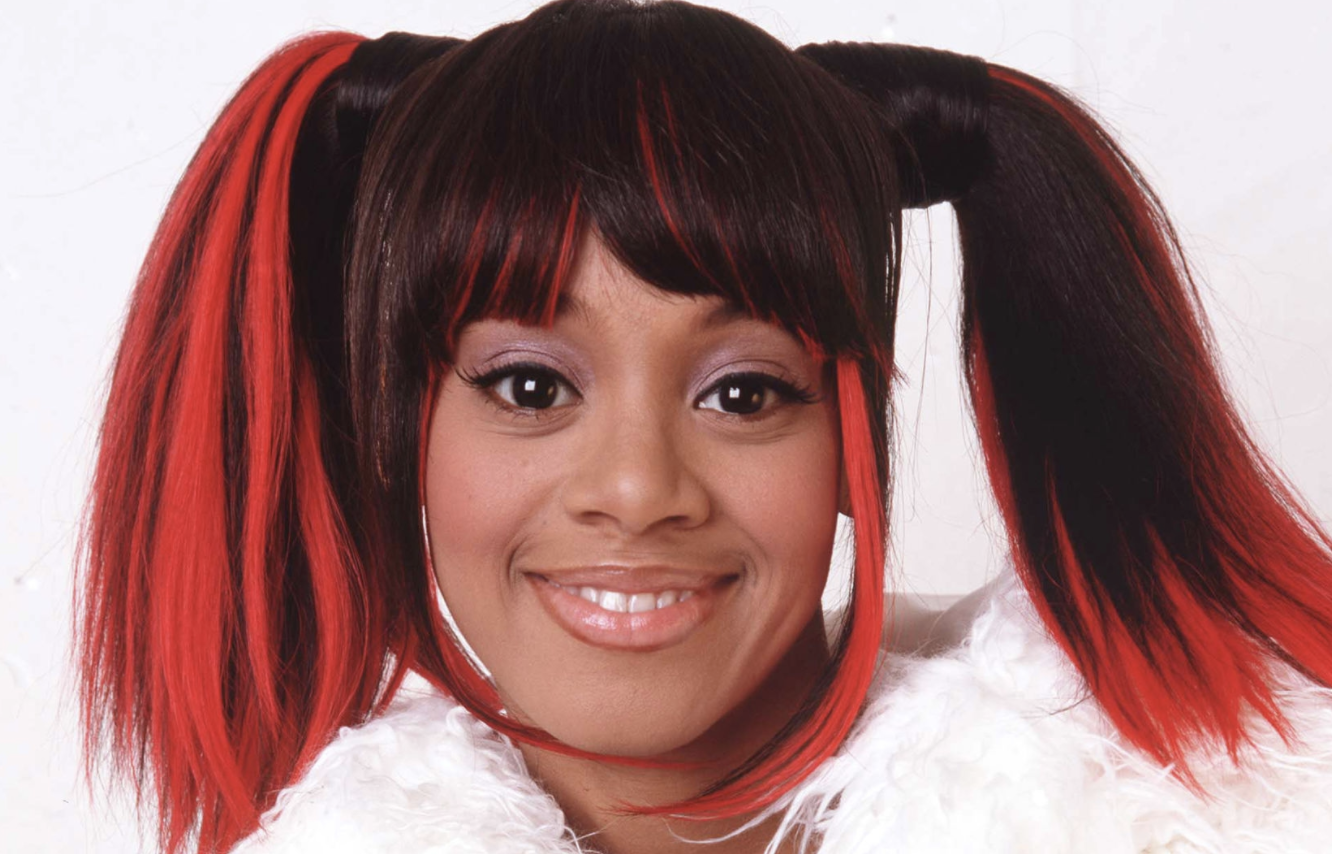 Left Eye's Former Hairstylist Speaks On Late Rapper's Edgy Looks
"I was trying to always reach a different level with her and she was just free to do it."
Lisa "Left Eye" Lopes, one-third of multi-platinum recording group TLC, was a trendsetter. The late visionary was considered the secret weapon of the group, as you never knew if she was behind the scenes writing the tracks and coming up with album titles, or what eye-catching hairstyles she'd hit the stage in next. Lopes's beauty techniques in particular are still being recreated 18 years after her untimely passing, thanks to her creative spirit and the work of TLC's hairstylist Marie Brown.
"Right from the beginning, I was always their original hairstylist," Brown, owner of Atlanta's Glamorazzi Salon. "So I've done everything, all their videos, album covers, and most of their photoshoots. There have been a few things sprinkled here and there that I [didn't do,] but I'm mostly responsible for probably 90% of their looks." She recalls meeting Tionne "T-Boz" Watkins at a hair salon when the singer was just 15 years old, and knowing that she was destined to be famous. Brown also revealed the huge role that she played in TLC's career — bringing the young group to Pebbles, who eventually helped TLC land a recording deal.
"I was working for Pebbles [as a hairstylist] and at the same time, I was also working in a salon," Brown shared. "T-Boz put a group together and she and Left Eye came up to the salon, and I thought that Left Eye was so adorable. So I went and told L.A. [Reid] and Pebbles about this girl group." Nearly 30 years and millions of album sales later, TLC has made history as a Black, feminist group with strong messages and tons of catchy hits under their belt.
Brown's work on Rozonda "Chilli" Thomas' baby hairs and T-Boz's asymmetrical cut with long sideburns are career defining, and her styles for Left Eye were some of her most adventurous work yet. When discussing the creative freedom she was given with the late rapper's hair, she said "You couldn't get too quirky on her. Some of it was was accidental, like 'Let me just do it," and she just always was open. She never cared how crazy you got — the crazier you were, the better it was."
Check out what Brown had to say about some of Left Eye's specific hairstyles below.
Afrofuturistic braids at the 2000 Soul Train Music Awards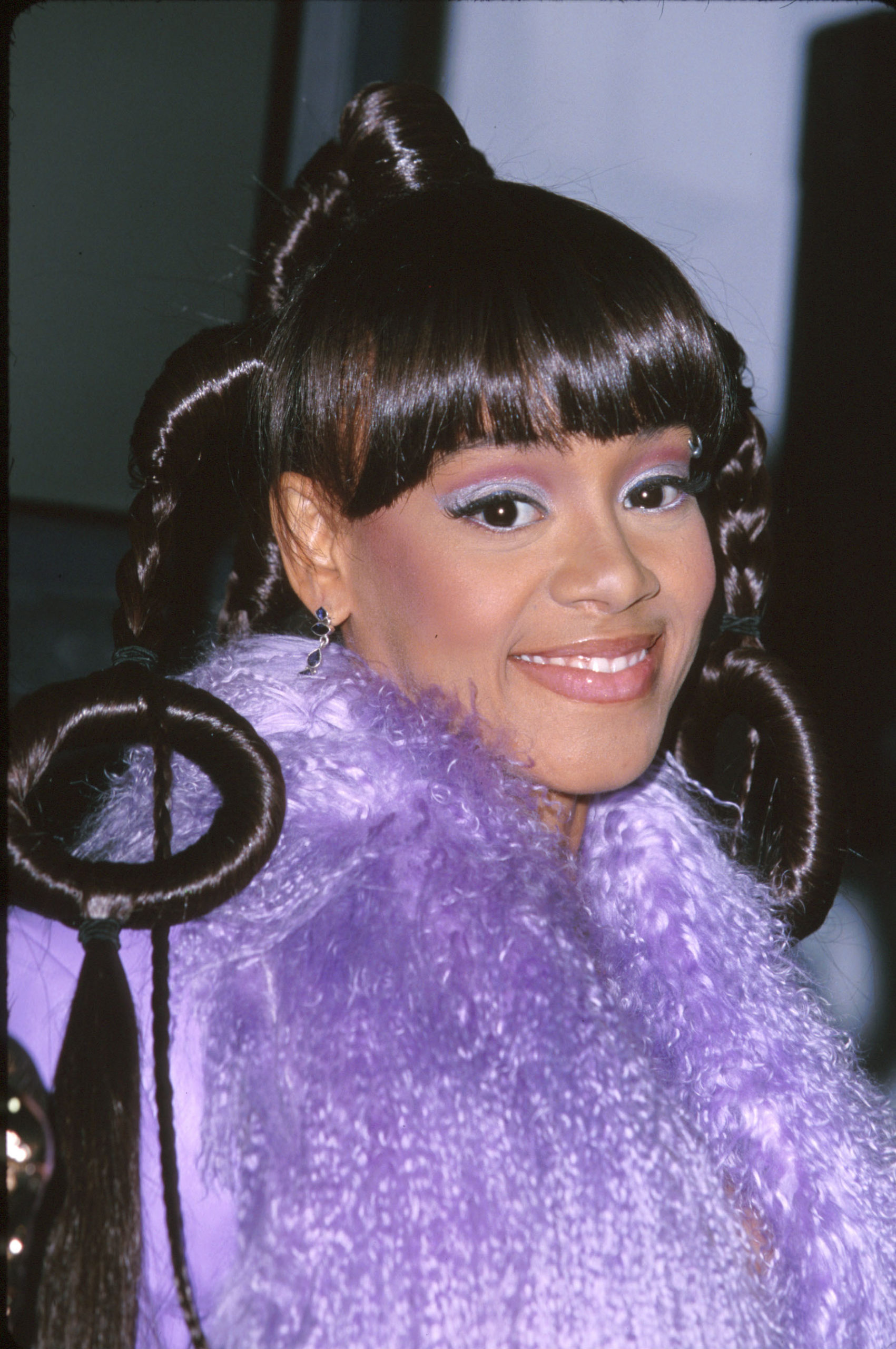 "The circles are the little round pieces of styrofoam. Styrofoam from Michael's. You wrap them around, and they're just braided on and connected onto her hair. I was just always trying to do something different. I was trying to always reach a different level with her and she was just free to do it."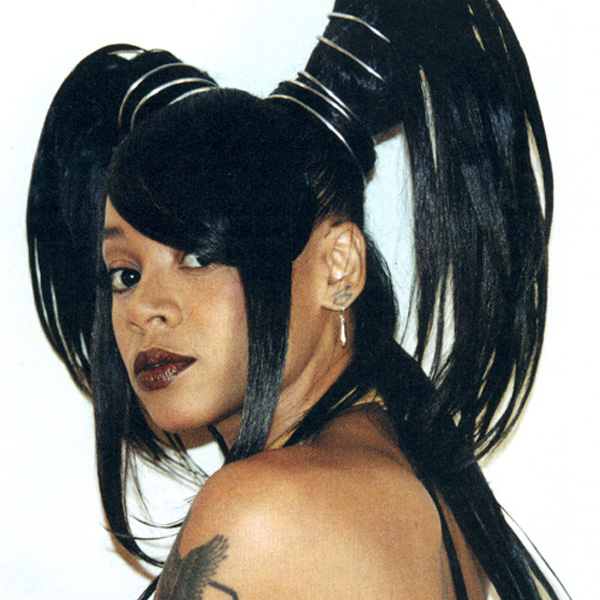 "I love all of the throwbacks to this style. I feel like my hard work has paid off a little bit. I came up without Instagram and all of that other stuff…We were forced to be creative then, in the 90s. You needed to stand out, you know what I mean? That was what I always wanted to achieve, to make sure what I did was a little different. And they were all good sports, and then it became a trust thing."
The "Unpretty" braids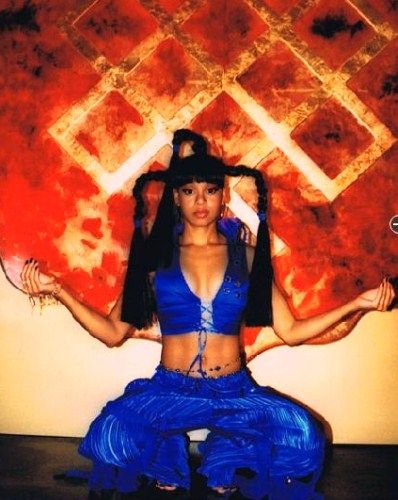 "I took a hanger to make the ponytails stand out just a little bit from the base of the braid. That's why it looks like it's a knot, and like it's not actually laying down. There's a wire hanger in it. On set, I was like 'I don't know,' it's just not quite making it. So, I don't know what made me take a hanger, but I took it apart, put it in the ponytails to try to make them raise a little bit. That's why you can kind of see the knot on the top."
"No Scrubs" knots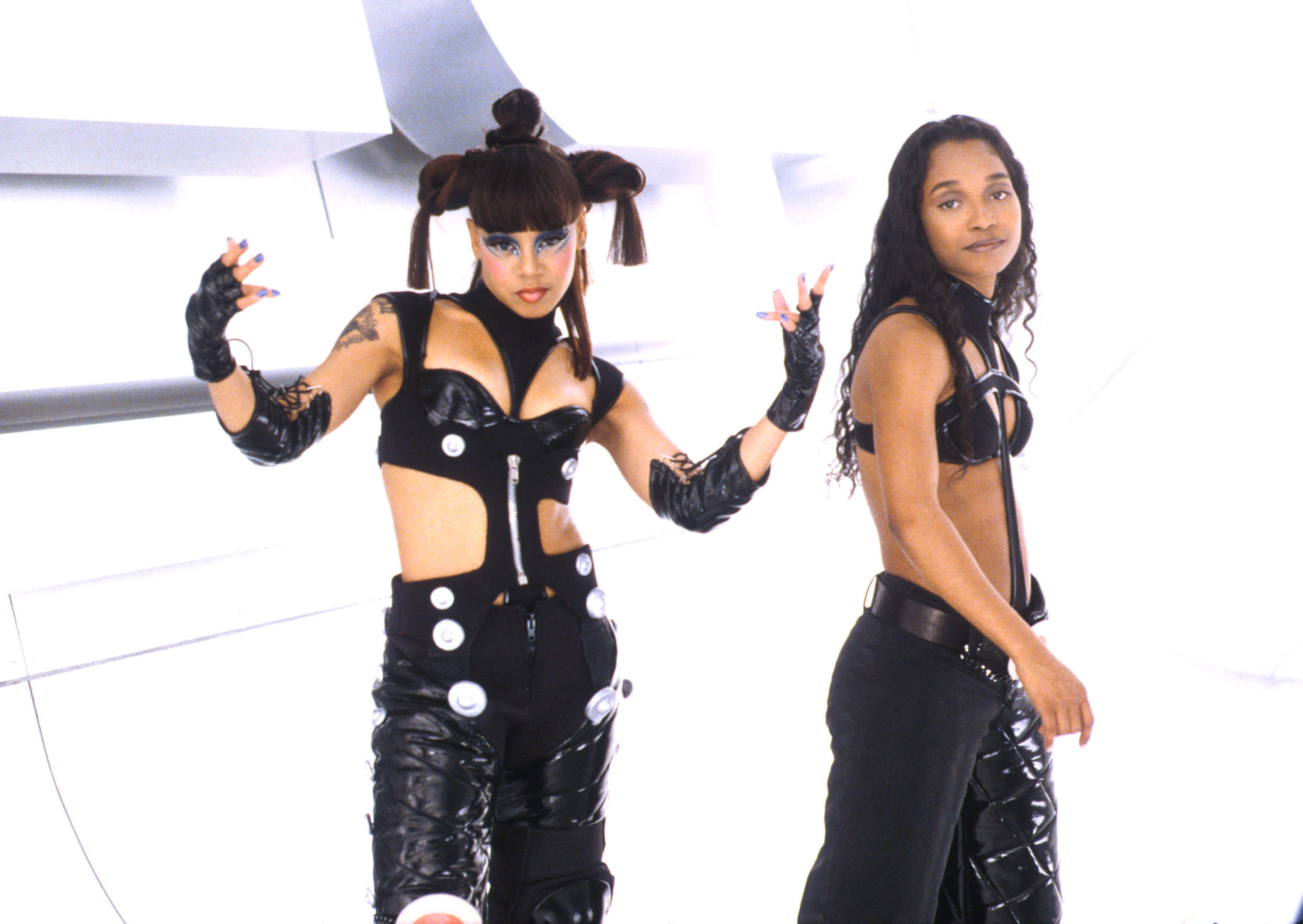 "Now it's a bantu knot, but then I was just trying to create something different. I just twisted it up, and I was always trying to be a little crazy. Everything you see is intentional, so I did try to leave some of the hair out. On all of her ponytails, they're always a little unfinished. It was finished, but not finished. It was just a part of who Left Eye was and who I was as a stylist. She was quirky, and it looked quirky. I always just left a bit of hair out."
Keep up with Marie Brown by following her salon on Instagram.
Photo credit: Getty Images, Pinterest, Tumblr