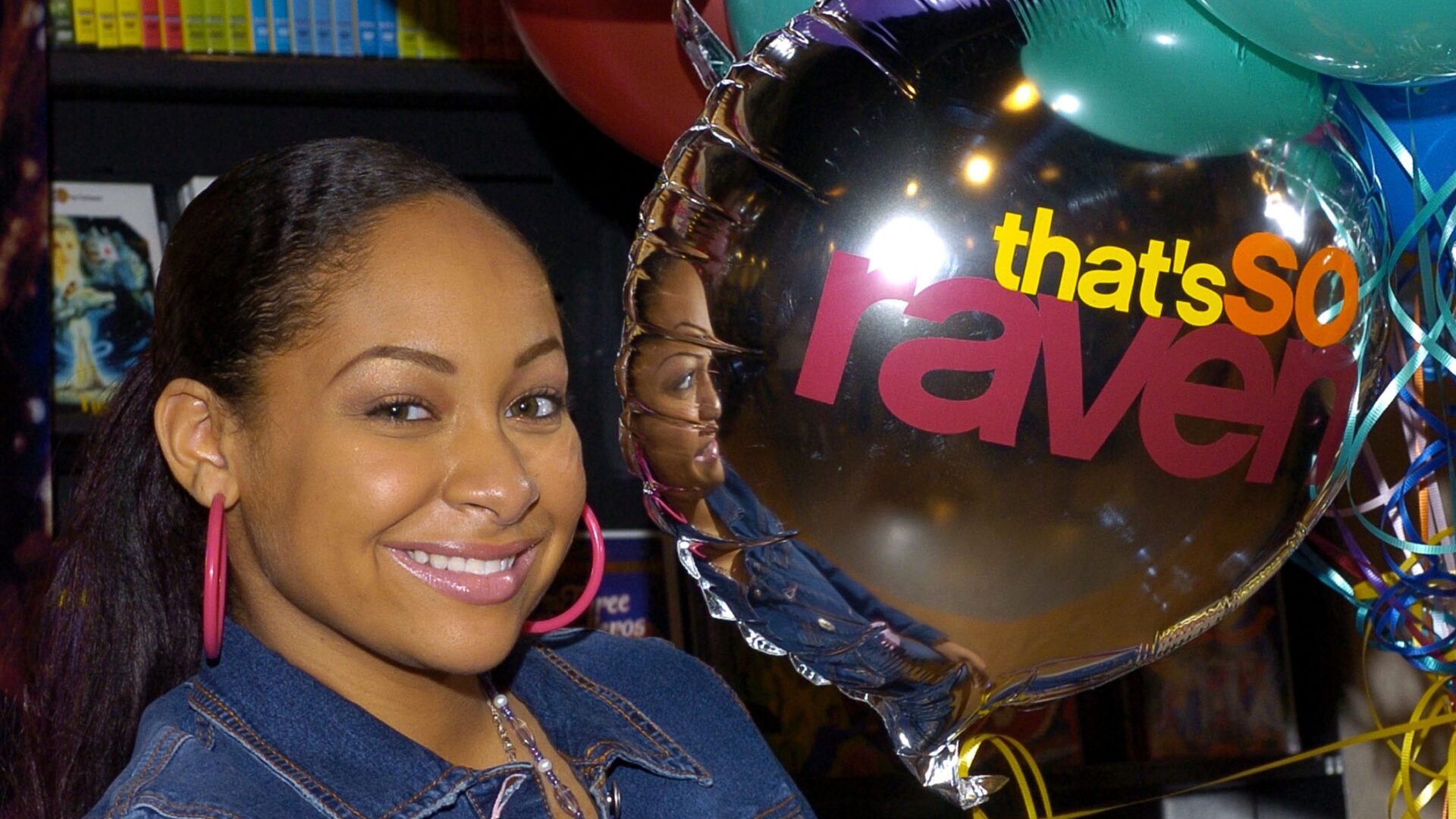 That's So Raven Turns 20: Raven Baxter's Best Looks
The early 2000s sitcom became a fashion inspiration for Black girl Gen-Z'ers
That's So Raven turns 20 years old today. For many Gen-Z Black girls, the moment Raven Baxter graced our screens on Disney Channel, she changed our lives and made us feel seen for our fierce yet quirky personalities that we maneuvered through growing up and coming of age.
Since the show premiered in 2003, it served as our mood board to see what fashion inspiration we could take from Raven Baxter week to week, forming a lot of our style during the early 2000s.
"We had the time of our lives that first season and then the time of our career until the end of that show," Raven-Symoné said in her interview with them. "I was the first Black female to have a show named after her on television."
Read 'How 'That's So Raven' Helped Black Girls See Themselves.'
Raven Baxter allowed Black girls to express themselves and tap into their own main character energy as they go through their transformative years as they watched the family sitcom weekly for years, and now on the reboot Raven's Home.
"I wouldn't be able to do it without Disney Channel and the Walt Disney Company," Symoné told GU. "They really do thrive on inclusivity, they thrive on family content, [and] they understand how important it is for consistency."
Read 'Raven-Symoné On Defeating The Reboot Curse With 'Raven's Home': 'It's So Real'
Check out some of our favorite Raven Baxter original looks that have lived rent-free in our minds.
Season One: Episode 11 "Dissin Cousins": Raven's Pink and Purple Combo
The trend of the furry scarf was popular in the 2000s, and Raven rocked it perfectly with her purple and pink combination.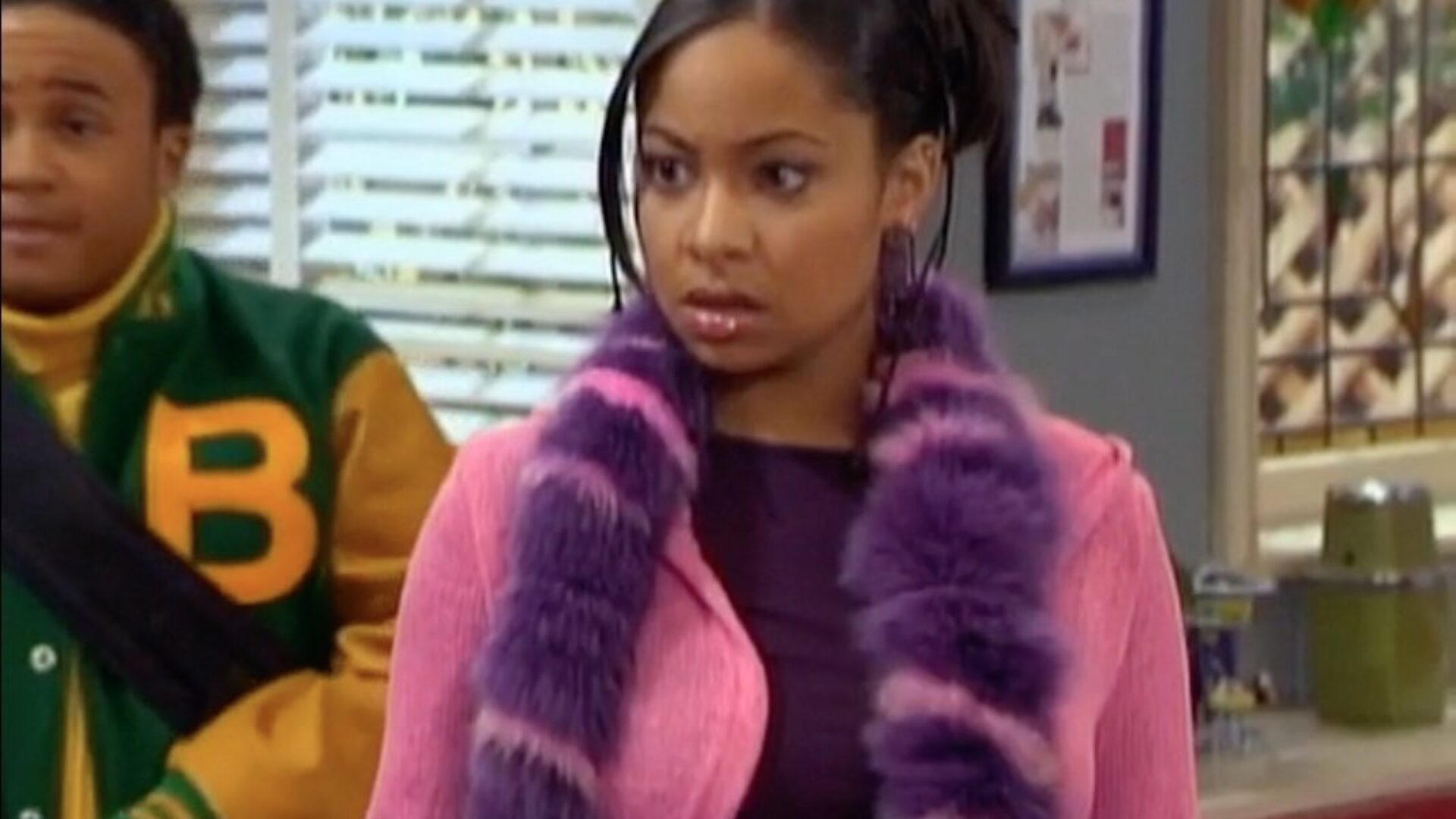 Season One: Episode 18 "If Only I Had A Job": Liz-Anya
Everybody knows the iconic Liz-Anya look that we still love, and we even got a revival on the Raven's Home reboot.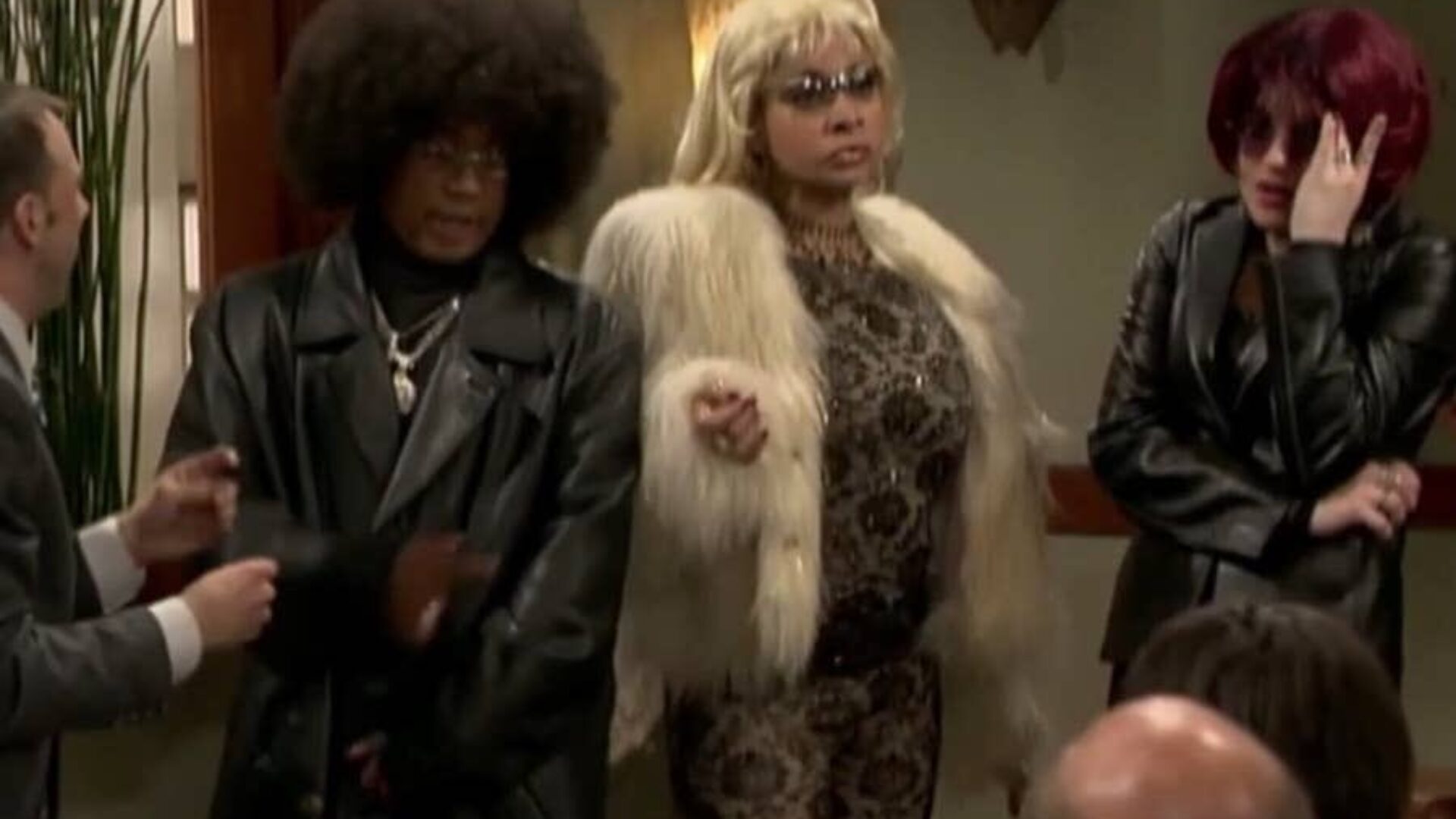 Season Two: Episode 4 "Clothes Minded": Raven's Uniform
For many kids, uniforms were a significant part of going to school, and in the "Clothes Minded" episode, Raven showed us how to customize and accessorize our uniforms.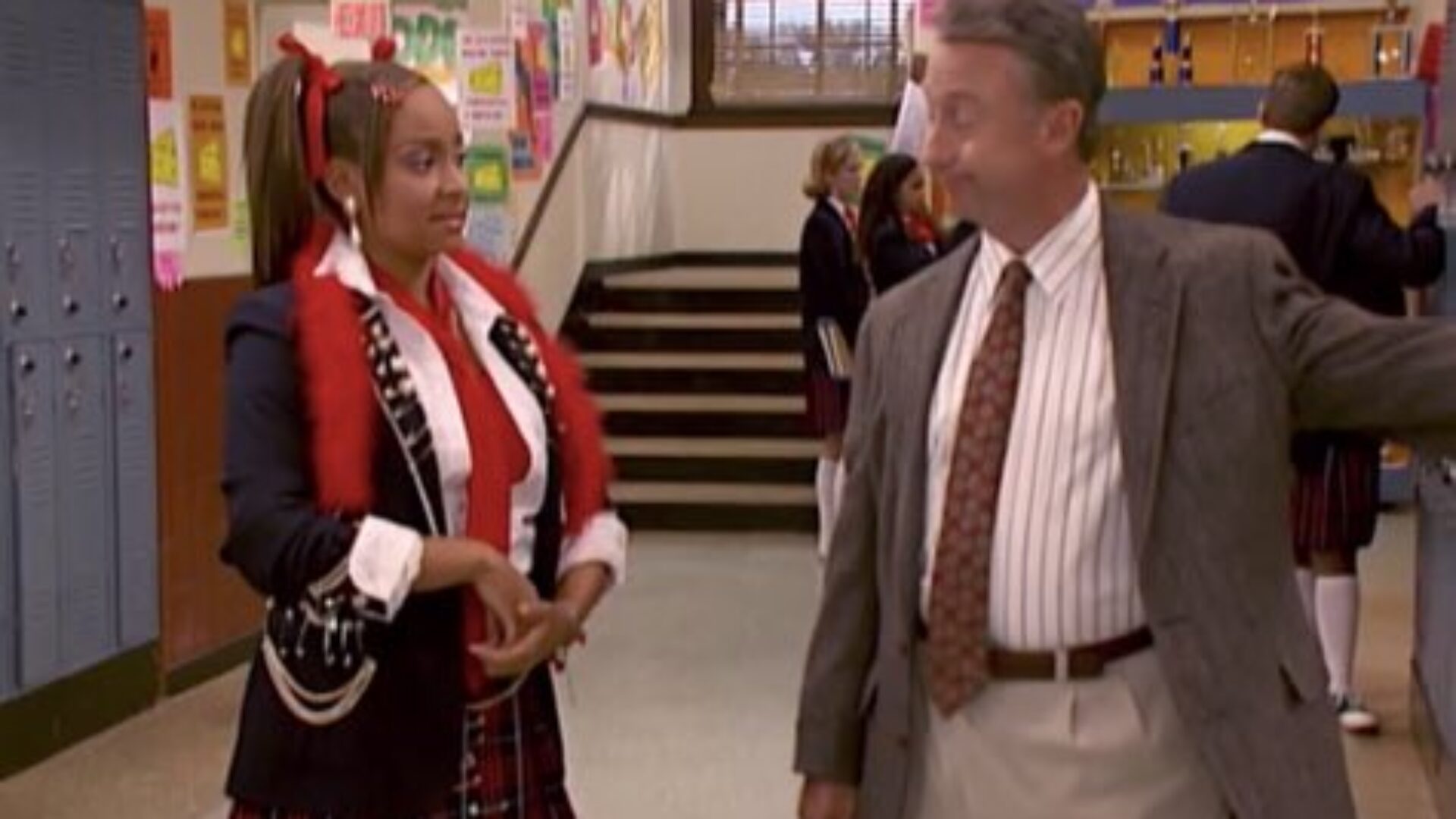 Season Two: Episode 18 "Road To Audition": Raven's Denim Outfit
We love a musical episode, and the "Road To Audition" is no different, but what stood out the most was Raven's double denim look that we all wanted in our closets.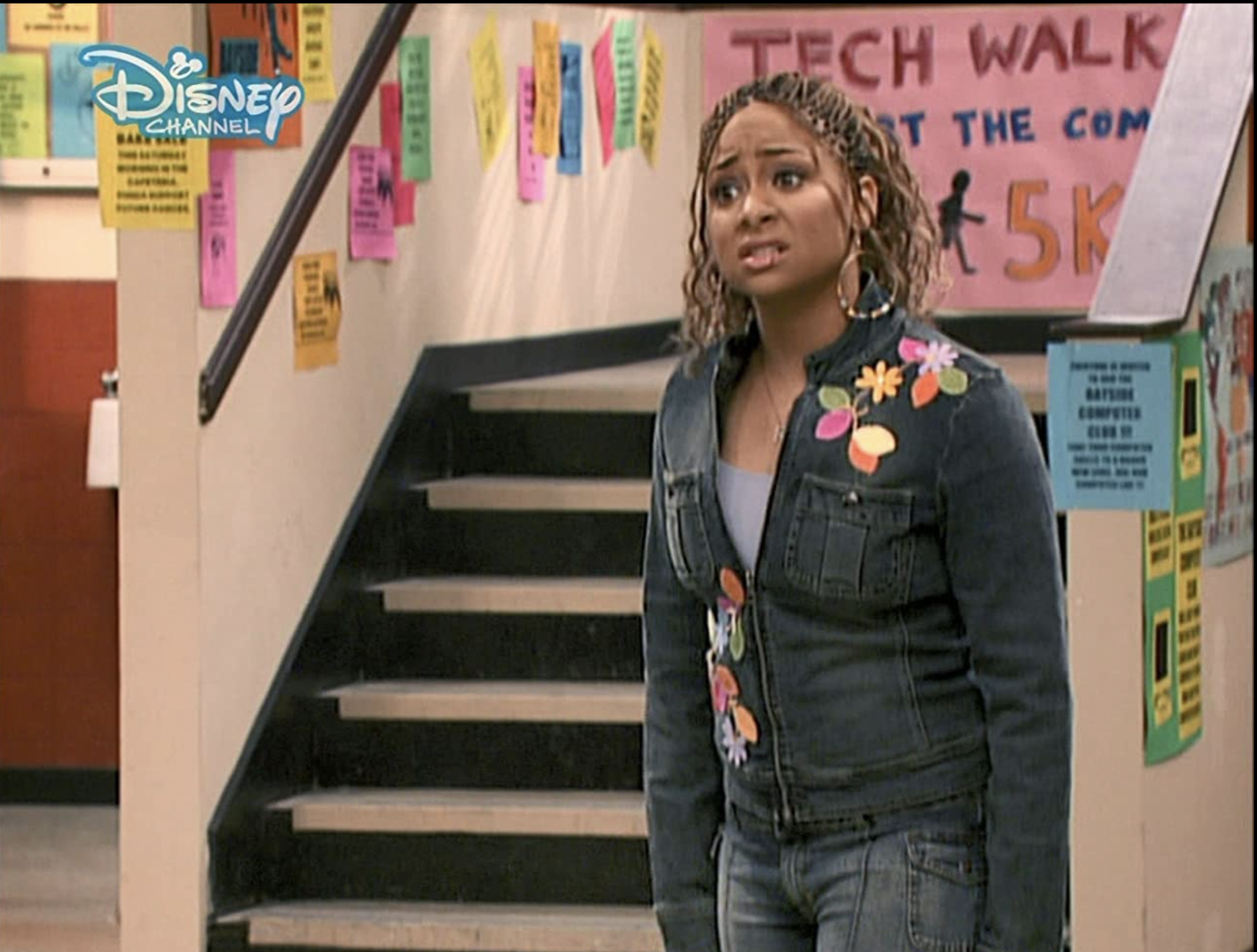 Season Three: Episode 12 "The Royal Treatment": Raven's Dress
That's So Raven had its Coming To America inspired episode as Raven became a princess for the night and stunned in a red silk dress with gold detail.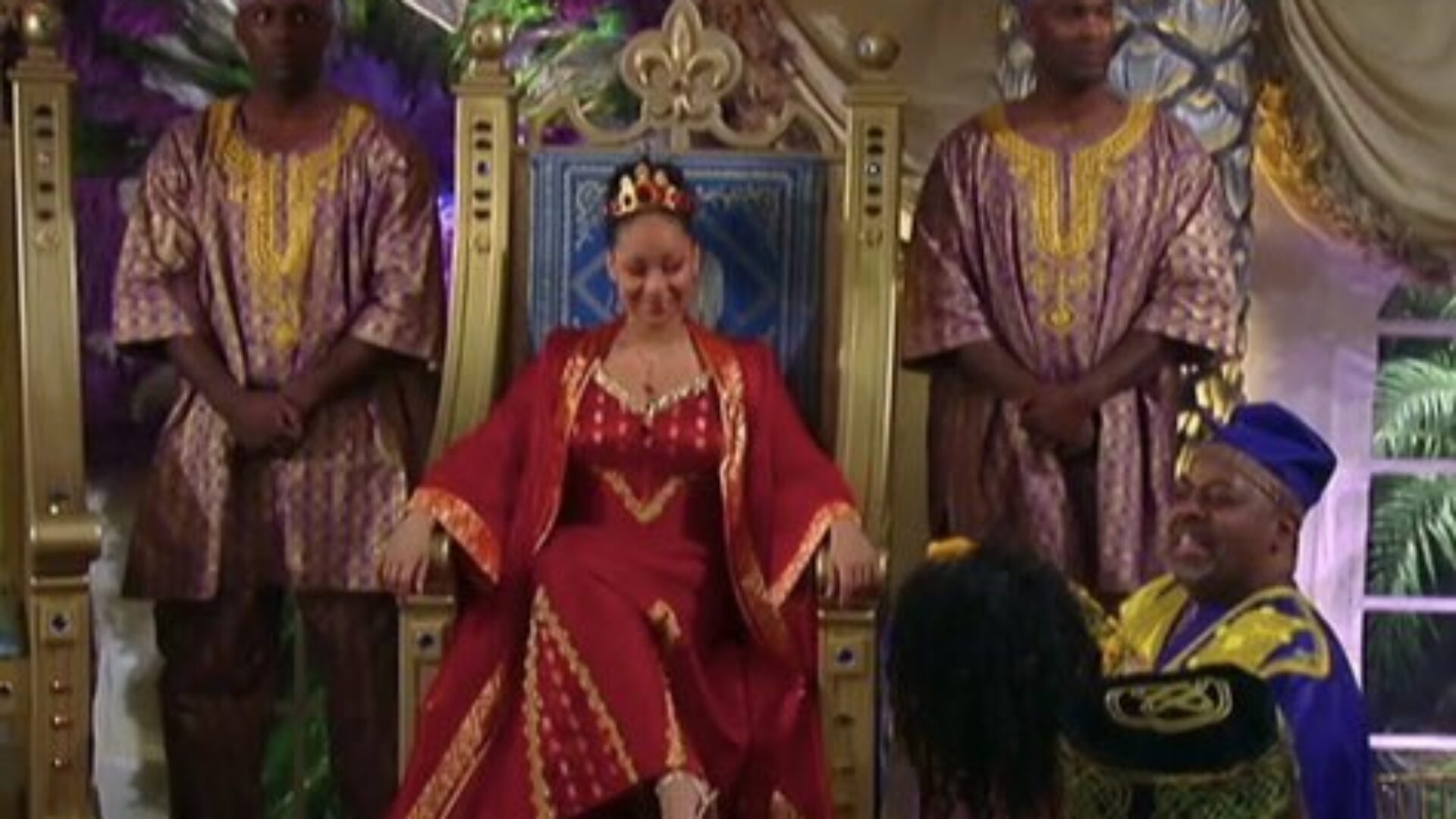 Season Four: Episode 6 "Hook Up My Space": Raven's Floral Green Blazer
The green blazer that Raven wore as she prepared to switch up her room. In a way, this symbolizes the maturity and growth Raven has had as a character.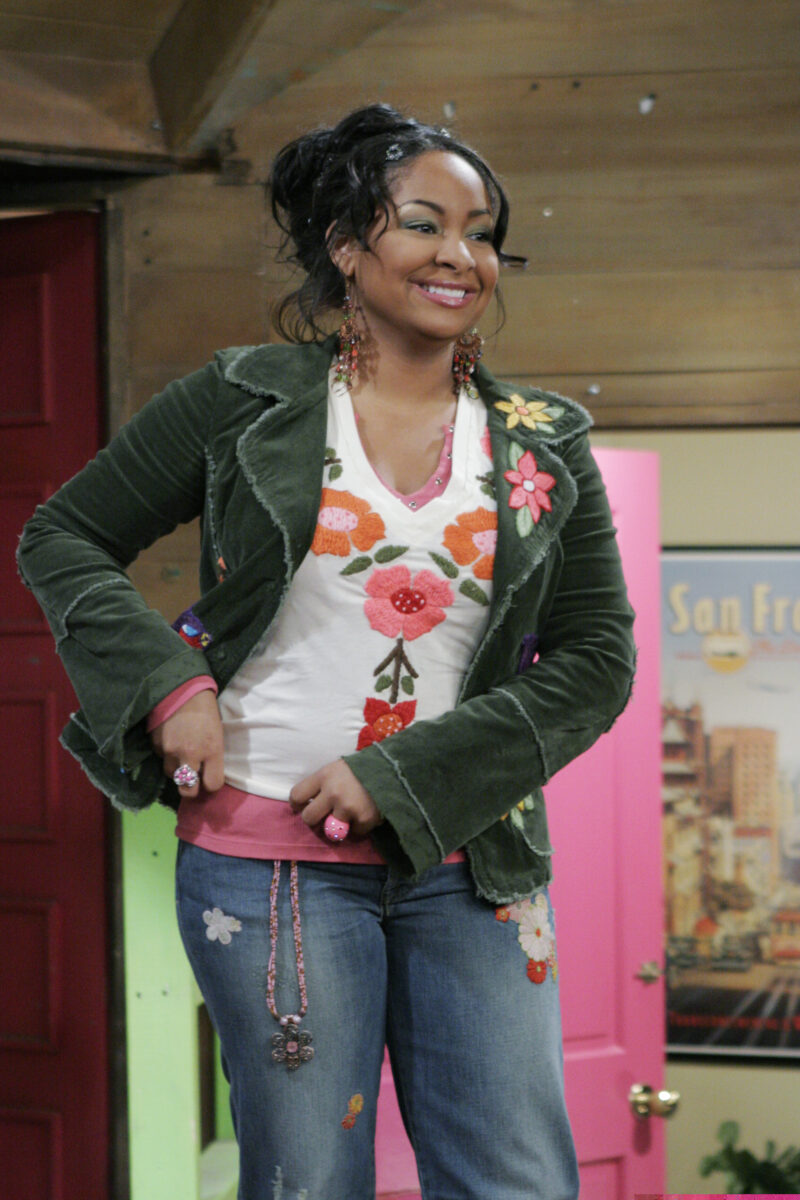 Season Four: Episode 10 "Sister Act": Raven and Sydney's Matching Black and Pink Plaid Outfit
Watching Raven be a quirky and adventurous big sister to her mentee Sydney was such a fun moment in season four, and the matching outfits were truly unforgettable.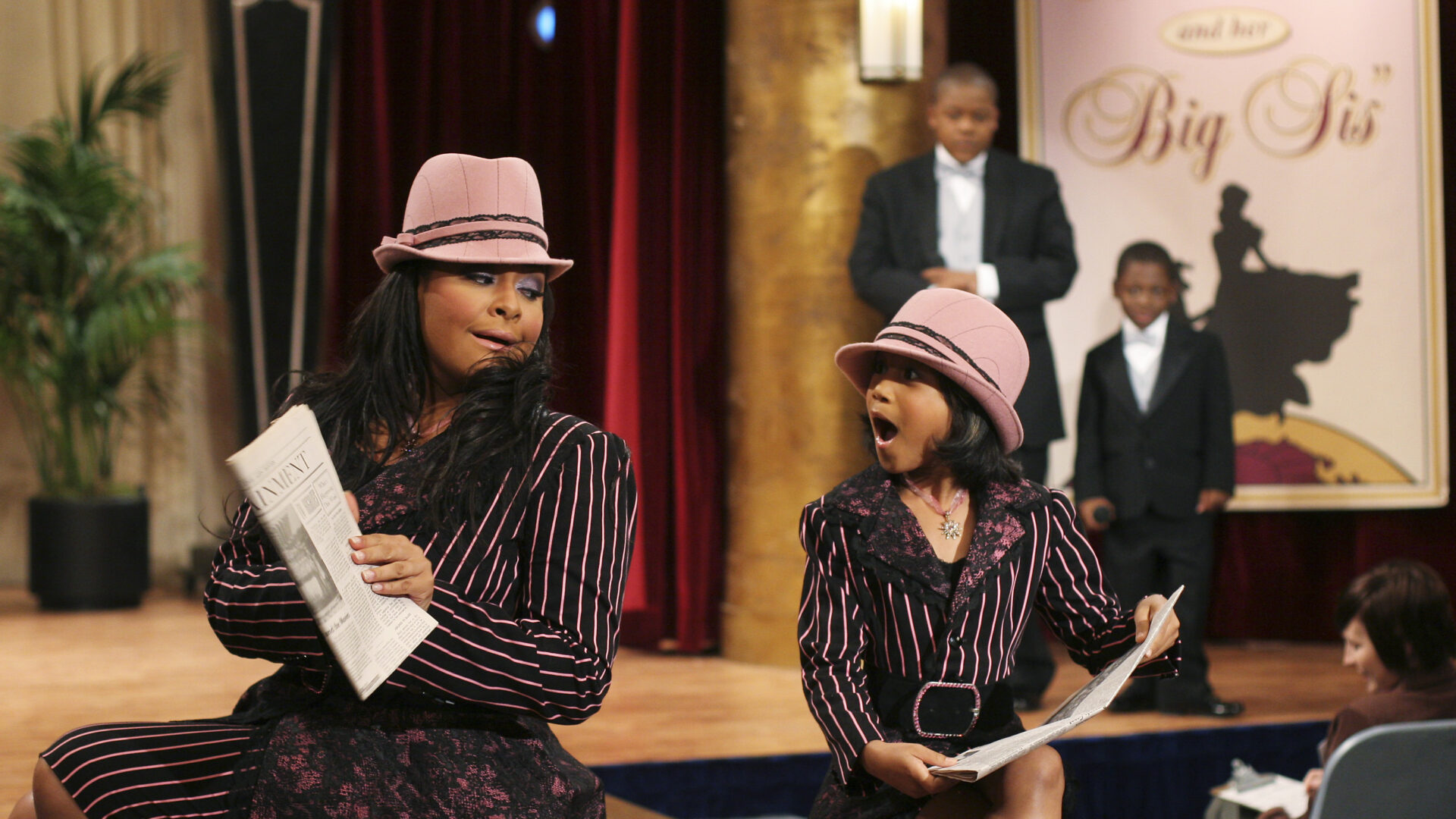 About Kenyatta: Kenyatta Victoria is an entertainment and culture reporter passionate about music, pop culture, and marginalized stories. She has bylines in publications such as Chicago Reader, INSIDER, Girls United, TransLash Media, and the Chicago Tribune.