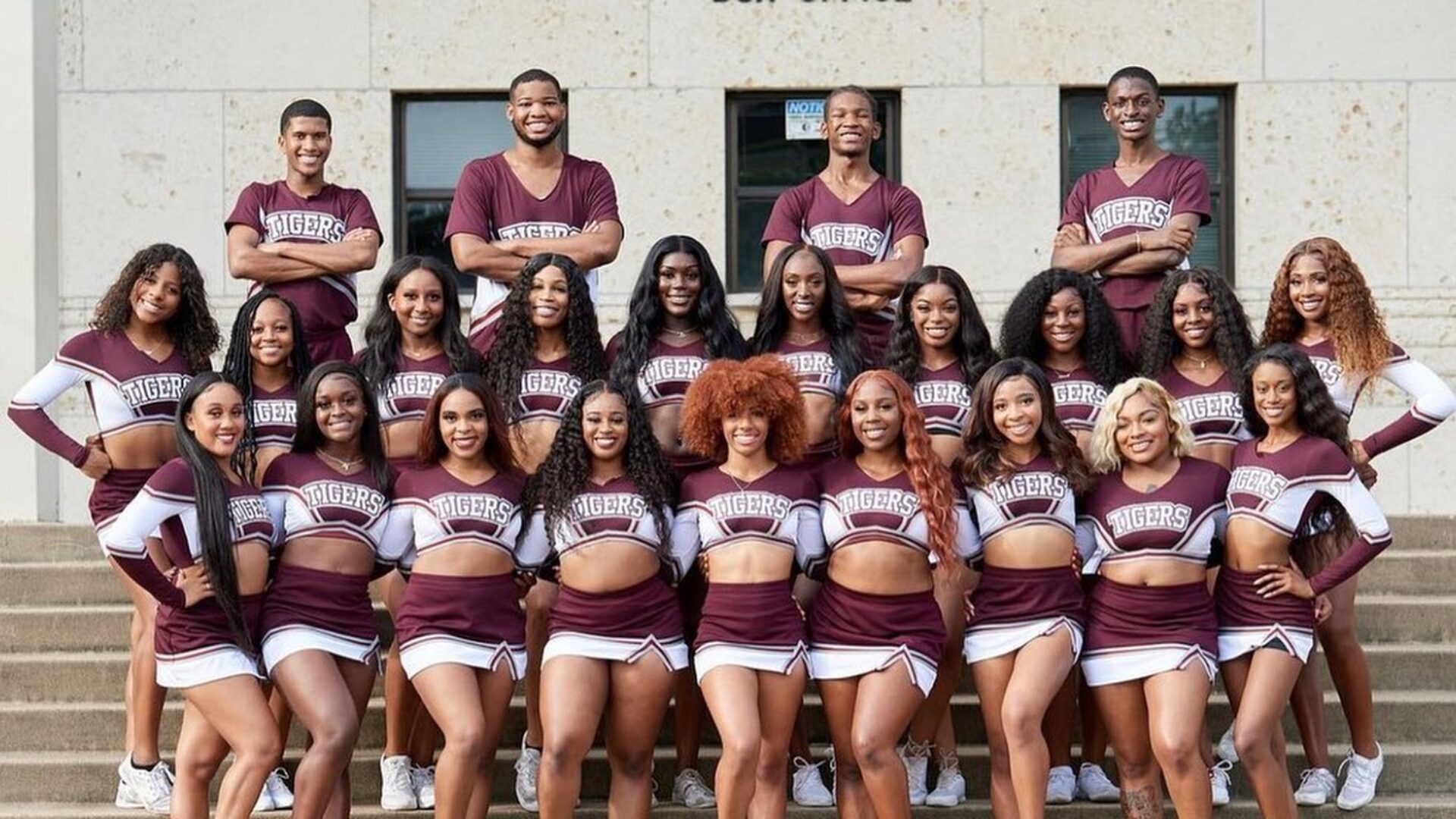 Texas Southern Becomes First HBCU To Win National Title At NCA
The Lady Tigers add to the history Black colleges are making
Texas Southern University became the first HBCU to win a national title at the National Cheerleaders Association. The Lady Tigers scored a significant win during the Cheer Spirit Rally Division l category, opening with a 94.05 performance score.
In the team's final round, the TSU Tigers closed out their performance with a 96.1 performance score, 96.1 raw scores and 95.5875 event score, making a historic win for the HBCU. The team has been working toward this moment since 2022.
The team made it clear they were coming for the national title with a Gold bid at the NCA camp with an All-American award, second place on game day, and winning most spirited.
Read 'Fisk Gymnastics Team Opens Up About Making History For HBCUs'
In 75 years, TSU has become the first HBCU team to win the national championships trophy adding to the conversation surrounding the importance of supporting sports at Black colleges.
Other schools such as Alabama A&M University, Bowie State and Bethune-Cookman University were among the HBCUs that have competed in the competition.
"To see the long hours they've dedicated come to fruition in the form of a national championship is amazing as I want to commend the coaching staff and team members for their efforts," Texas Southern athletics director Kevin Granger said in a news release from the university. "This team has made history at Texas Southern, and everyone a part of TSU nation is proud of their accomplishments."
Read 'Nex Cubed: Committed To Funding With $40 Million For HBCU Startups'
Although a lot of work still needs to be done regarding visibility for HBCU sports, seeing teams win and make a name for themselves always feels like a win for the community.
"When I first came to TSU, I told the team we're going to Nationals. When we earned our gold bid at NCA Camp, I told the team, 'It's time to go to work.' I knew this was the year and the team to get the job done. I'm so proud of them and where we're going to take the cheer program next," Texas Southern coach Shontrese Comeaux said in a statement.
Through this win, the Texas Southern University cheerleading team will continue to uphold the spirit and legacy of HBCU athletes and showcase how impactful they are to the next generation.
Read 'BET Presents New HBCU series from Culture House'
About Kenyatta: Clark Atlanta University and Medill School alumna Kenyatta Victoria is the Girls United writer covering everything from news, pop culture, lifestyle, and investigative stories. When not reporting, she's diving deep into her curated playlists or binging her favorite comfort shows.