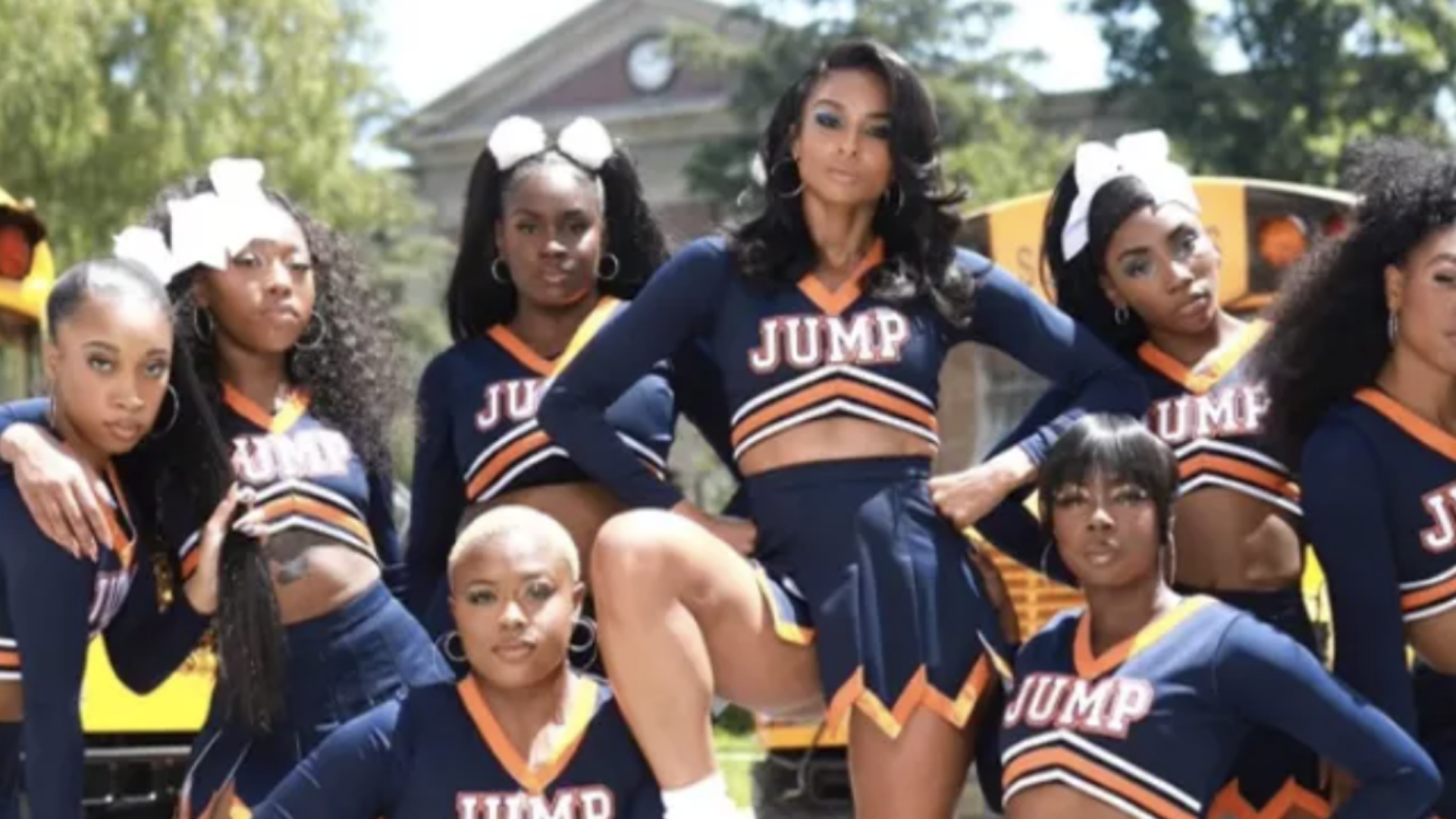 Cheerleaders From Winston-Salem State University Are Featured In Ciara's 'Jump' Video
The music video has over 1 million views.
Members of the Winston-Salem State University Powerhouse Red and White cheerleading team had the experience of a lifetime as stars in the music video for Ciara's latest song "JUMP," reports FOX 8.
WSSU News said the linkup between Ciara and the cheerleaders happened after one of her dancers saw them online and believed that they would be a great addition for the video.
The Dance Captain Destiny Martin and Team Captain William Johnson told WSSU News that their experience was beyond their wildest dreams.
Martin said, "My background is in dance, not cheer. Seeing all the dancers that I've been watching on Instagram since middle school was incredible. Being in the studio with these dancers was amazing. It was also great to see that these professional dancers started exactly where we are and now have successful careers."
Johnson said "Being there was very inspiring. I've wanted to be a backup dancer since I was very young. I come from a small town, so the dance programs there were not great. Being so busy and focusing on my schoolwork at WSSU made me feel that I may never achieve my dream of being a professional backup dancer. This trip and the experience working with Ciara made me see that achieving my dream is really possible."
Read our interview with Cierra Boyd, a sustainable fashion designer who created the corset Ciara wore for the "Jump" cover art.
Since the video has been released they have received lots of love on social media.
Congratulations ladies and coach!!!," one comment read. "YASSSSSSS RAMILY!!!! Y'all better keep this going! #myHBCU #WSSUcheerleaders #BigThings #Ciara, said another.
Check out Ciara's "JUMP" Video to see the Powerhouse Red and White Cheerleaders do their thing!