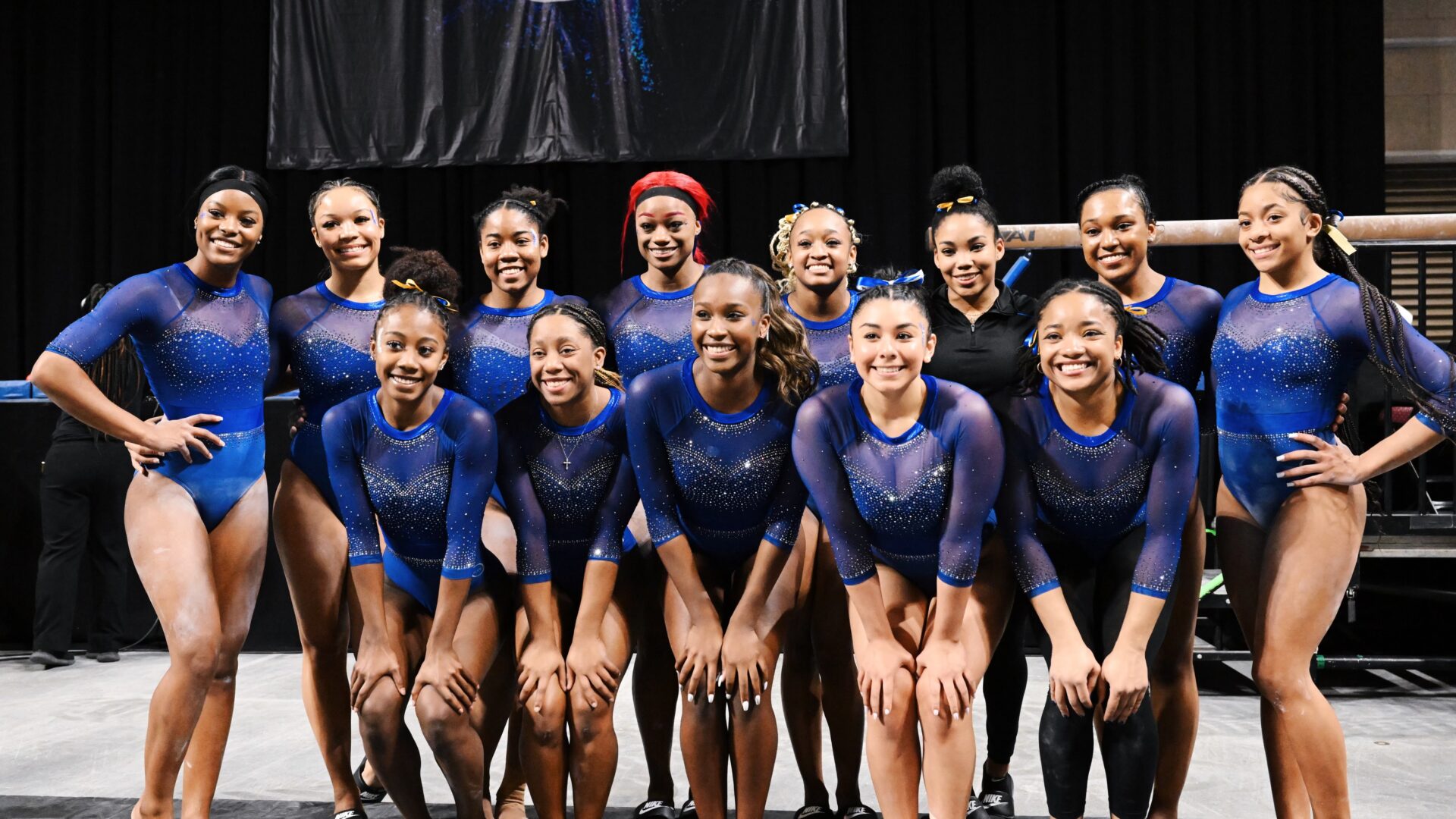 Fisk Gymnastics Team Opens Up About Making History For HBCUs
The bar has been set for college gymnastics
Making history was not something that Fisk University gymnastics coach Corrinne Tarver set out to do, but it happened.
On January 6, 2023, the Fisk University women's gymnastics team competed in their first meet in Las Vegas, Nevada making them the first HBCU to participate in the NCAA championship. "When I was doing gymnastics, I knew it was significant, but I didn't grasp how big it would be," Tarver told GU. "I knew it was going to be big, but not like this."
After millions of views and reposts, the team is still trying to wrap their minds around making remarkable history while keeping their heads in the game.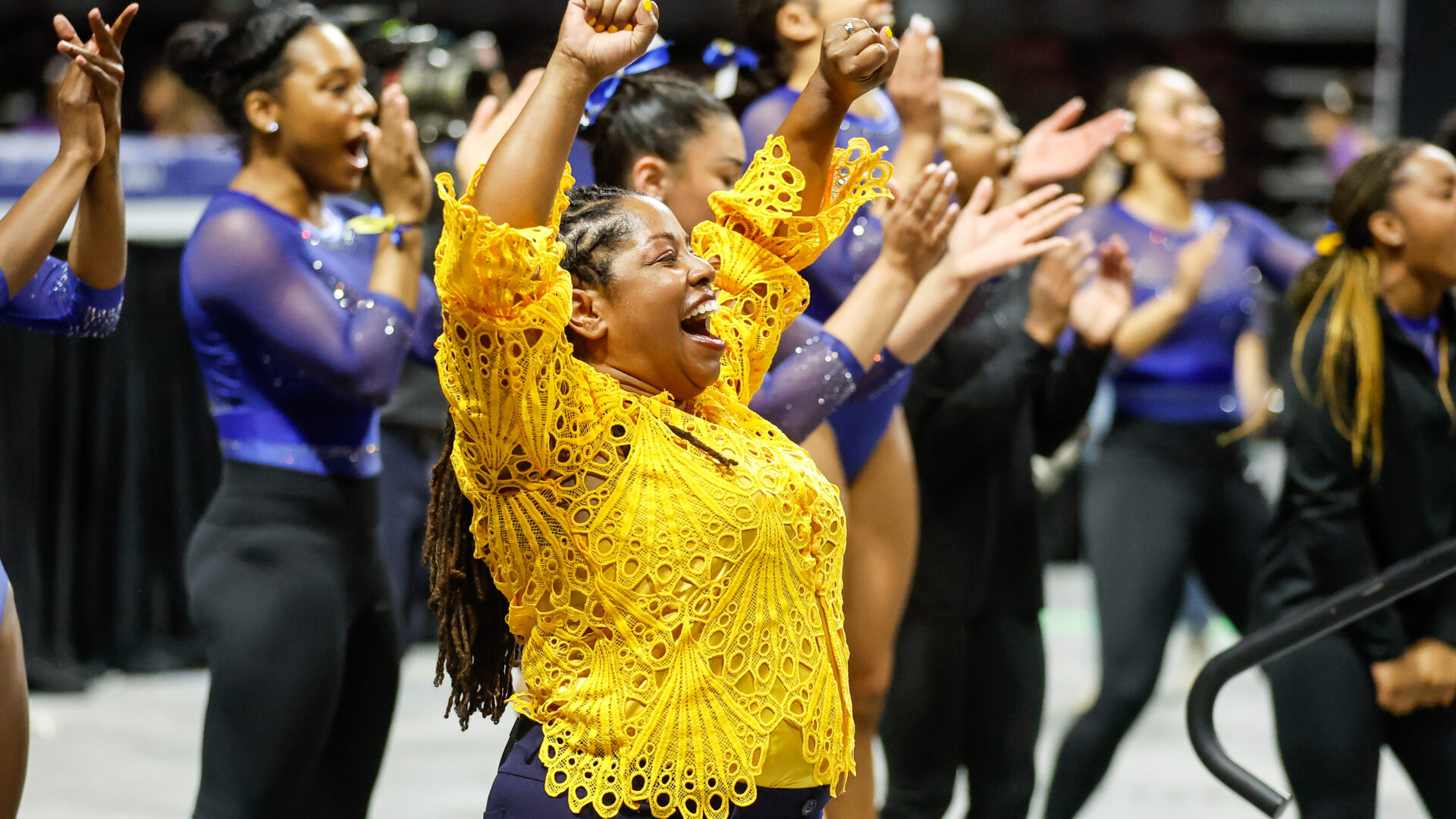 Tarver is no stranger to gymnastics as she's unintentionally become a trailblazer herself. She became the first Black gymnast for the University of Georgia and won the NCAA all-around championship in 1989.
It only made sense as the coach for Fisk University to pass that determination to the next generation of athletes, specifically at HBCUs. "I believe it was about time, but I'm realizing that the rest of the world, whether their gymnastic fans or not, also say it needed to happen," Tarver said.
For years the discussion surrounding HBCU sports has started with funding. Often, many athletic teams do not get the same funding and care as predominantly white institutions.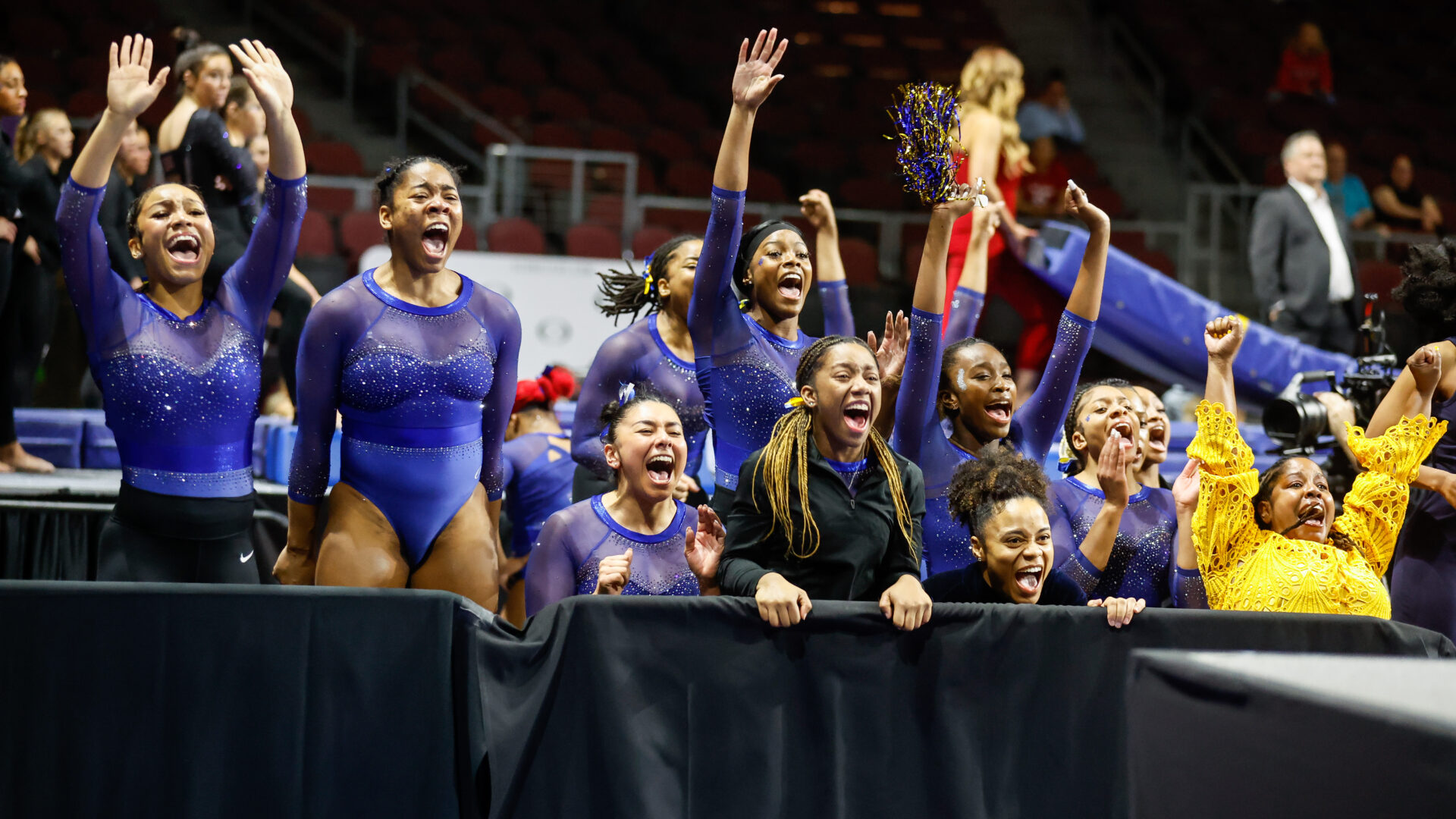 According to the Journal of Blacks in Higher Education, many HBCUs, and lower-division schools, have athletic budgets of around $4.5 million (in some cases, the salaries of a Power 5 conference coach are more), and the larger schools have budgets of between $10 million and $14 million.
As the team is now at the forefront of the conversation, it opens doors for other HBCU gymnastic teams and puts more of an investment behind collegiate sports in general for Black athletes. Fisk freshmen Jordynn Cromartie and Morgan Price reflected on what this moment means for their team members and young Black girls who aspire to be gymnasts. Price,17, competed in all four individual events, earning the meet's highest score (9.9) on the vault.
"It's so amazing that we're being role models for little girls coming behind us," Price told GU. "At every single meet we've been to, after the meet, there have been at least ten little girls that come up to us and be like, 'oh my gosh, we want to be like you one day."
With such a historic accomplishment checked off their bucket list as student-athletes, what they want most for the future is more recognition for Fisk and to continue to be present at the moment during their freshman year.
"We're making a big difference," Cromartie said. "I hope next year when we get our NCAA ranking, the whole school will get a new ranking [because] that's big for our athletic program because our school isn't big on athletics."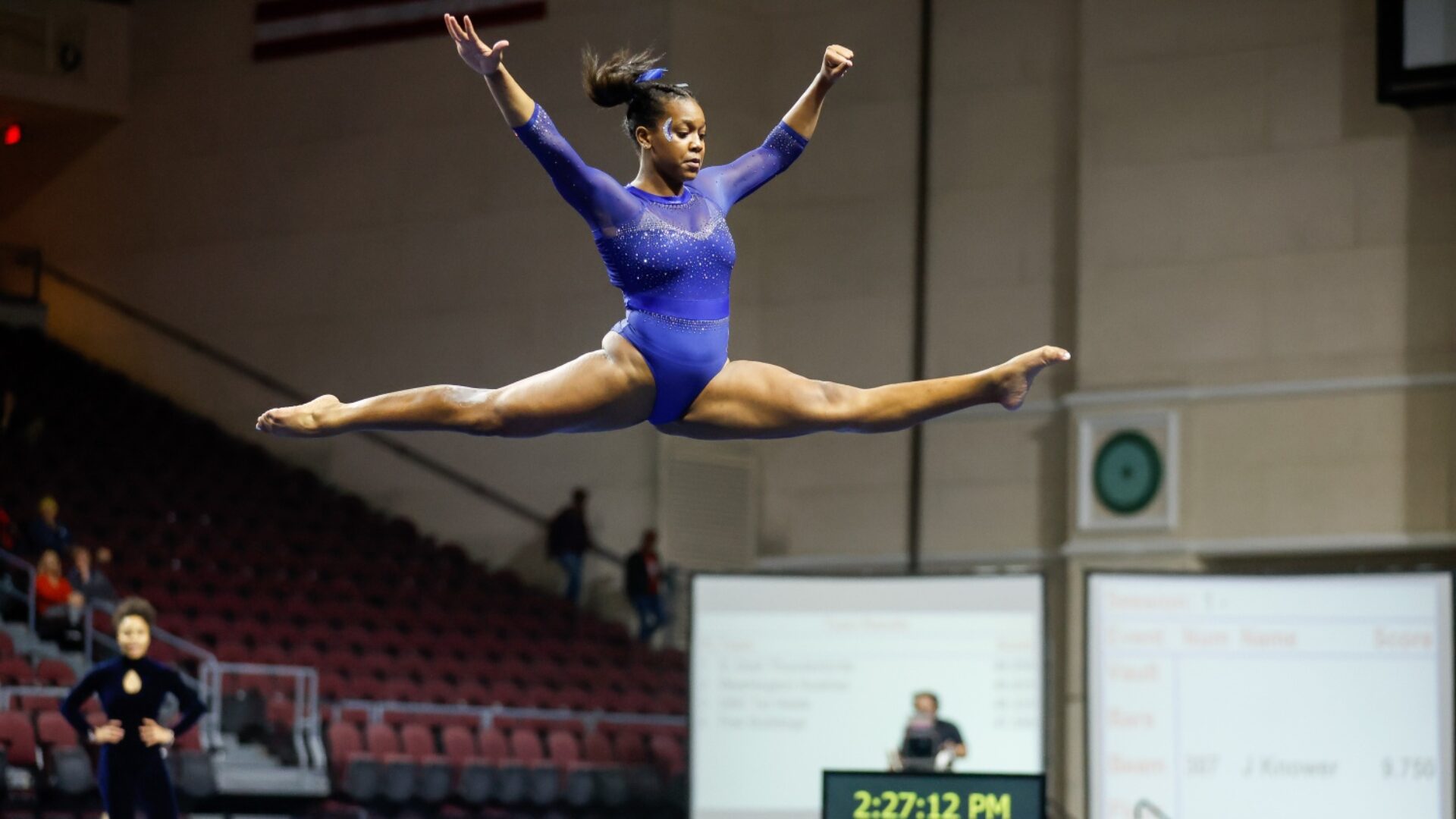 Now that the team showcased their skills throughout the season, they've realized what they want to see more for the next generation of Black girls in sports, and the key theme is recognition. "There are so many Black women athletes out there that are amazing and that are Olympians, so I hope that we get as much recognition as them because we're just as good as them in my eyes," Price said.
The world will soon see the team's hard work and dedication in their docuseries as they navigate the pressures of their first season while challenging the stereotypes in women's athletics. The series shares the trials and triumphs of HBCU sports.
"Fisk University has always been at the forefront of social justice and impact from W.E.B DuBois, to Diane Nash, and Nikki Giovanni," said Jens Frederiksen, Executive Vice President at Fisk University. "This remarkable gymnastics team continues this unique legacy by paving the way for the next generation of HBCU athletics and Black gymnasts."
The Fisk University gymnastic team continues to be a blueprint and shows that with investment and dedication, HBCU sports are the future.
About Kenyatta: Clark Atlanta University and Medill School alumna Kenyatta Victoria is the Girls United writer covering everything from news, pop culture, lifestyle, and investigative stories. When she's not reporting, she's diving deep into her curated playlists or binging her favorite comfort shows.