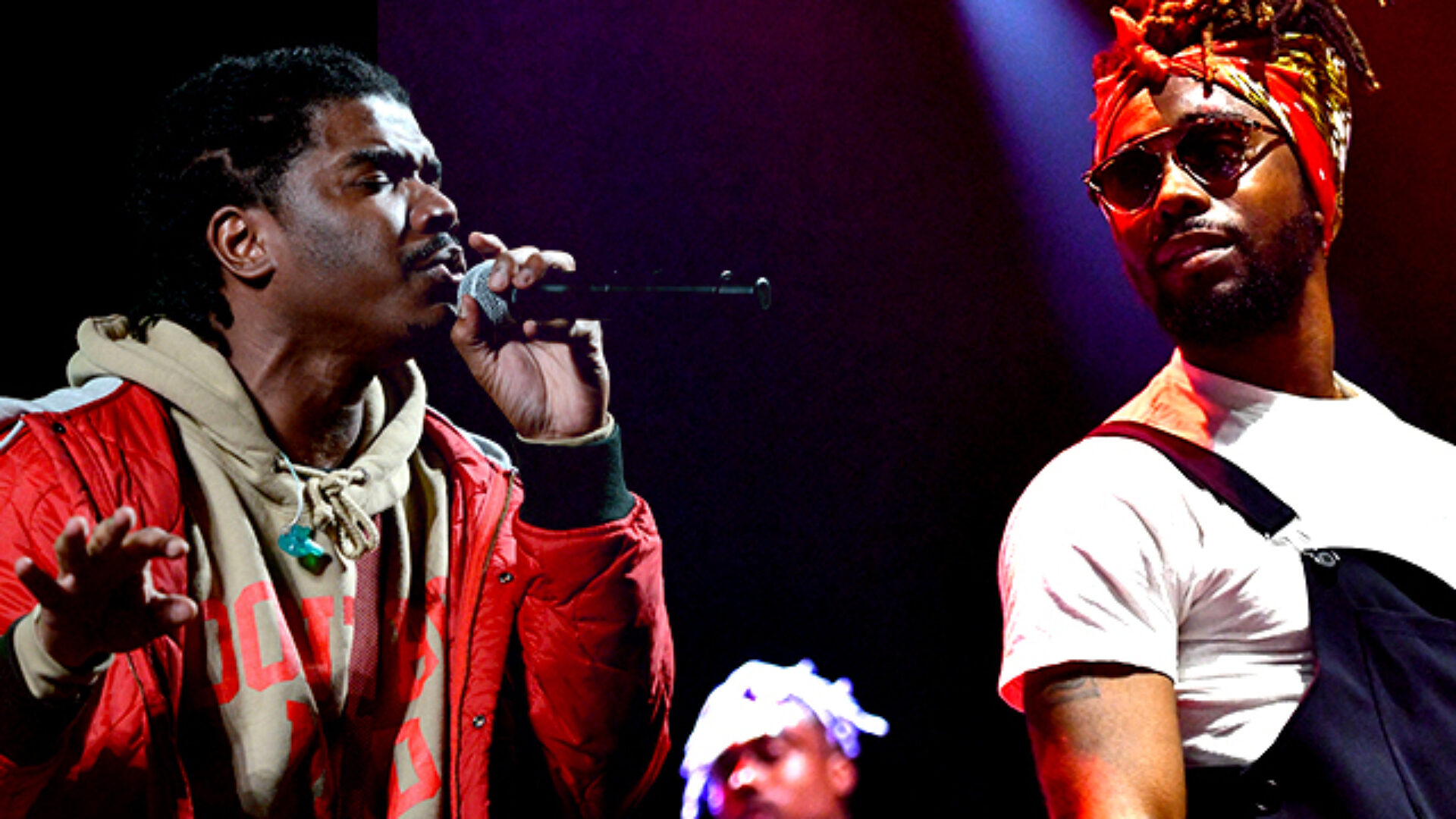 Smino And EarthGang Tell Us How They're Helping Indie Musicians During COVID-19
The rappers, along with Mustard, have partnered with Jägermeister to give up and coming musicians the chance to work with them.
On September 9, Jägermeister announced "Meister Class," their new series that will give up and coming music artists an opportunity to be heard. Through the program, certain participants will be chosen to work with Grammy-winning producer Mustard, Smino and EarthGang.
According to a press release, for the first portion of the program Smino and Earthgang will select a few artists from the pool to work with the respective musicians on new material. Once these collaborations are shared with the public, Mustard will then conduct one-on-ones with the winners, providing them with helpful advice. The goal is to assist artists in the midst of the ongoing pandemic, as COVID-19 has ushered in a particularly rough era for musicians in general.
Celebrities have coped by hosting virtual performances in lieu of tours and have devised other inventive ways to maintain momentum, such as surprise releases, quarantine-style music videos and merch. Meanwhile, emerging artists who may have relied on open mic events now have to rely wholly on web-based interactions. Paid or exposure driven opportunities have become sparse as well, with some more underground artists having to lean on initiatives for freelancers or the grace of their fans.
"With everything going on in the world, it's more important than ever for emerging musicians to stay creative and showcase their work," they said. "Jägermeister's 'Meister Class' sessions are not a contest or sweepstakes—it's a legitimate way for artists to be seen and heard in the music industry."
"Times are especially tough for musicians that aren't mainstream, which is why my potnas Jägermeister and I are giving emerging artists a chance to collaborate with me on a track," Smino said to GU exclusively. "Anyone has a shot at working with me, so be sure to submit your work!"
Atlanta-based duo EarthGang shared a similar sentiment.
They also talked about the importance of working with lesser known musicians and the impact it could have on their confidence.
"Getting an opportunity to collaborate with new talent on one of our tracks will further shine a light on their abilities and give hope that they can succeed during these difficult times," Earthgang wrote.
To apply, click here.
Photo credit: Getty Images