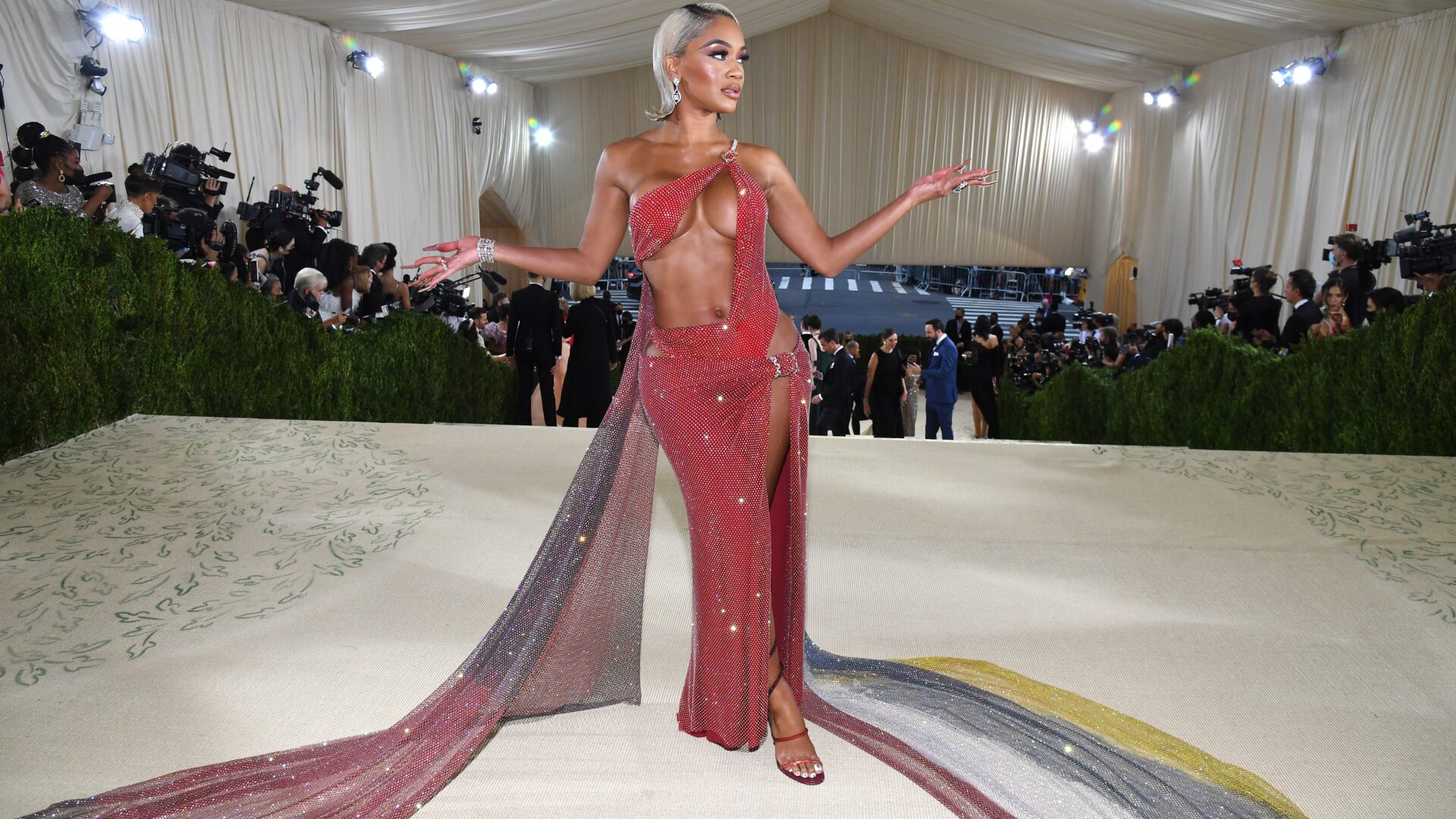 Saweetie Believes Black Women Set American Trends "In So Many Ways"
"A lot of what becomes fashionable starts from the culture."
While rappers are often known to put on for their city, Saweetie took this MET Gala red carpet moment to put on for her country – both of 'em! Her custom Christian Cowan embodied both her Filipino and Black American heritage as both flags draped from her body in a diamond-encrusted train. For this year's theme, Americana: A Lexicon of Fashion, the Bay Area bred artist understood the assignment and even earned herself extra credit to top it all off.
"I intertwine them both in what I wear," Saweetie told Girls United about incorporating her racial duality into her fashion sense. "I can mix a traditional malong with a cute top. I love the vibrant colors of traditional Filipino wear and the mix of urban and Asian fashion."
Read more of our MET Gala coverage here.
While on the red carpet, ESSENCE MET Gala correspondent Gia Peppers got the quick scoop from the rapper about her heritage. "I'm a Blackapino girl and that's what makes me an American," she told Peppers on the carpet.
Following her jaw-dropping debut, Girls United tap, tap, tapped in with the Icy Queen herself to talk about what she defines as American fashion, how Black women lead American fashion and beauty trends, and how her multicultural background influences her fashion sense.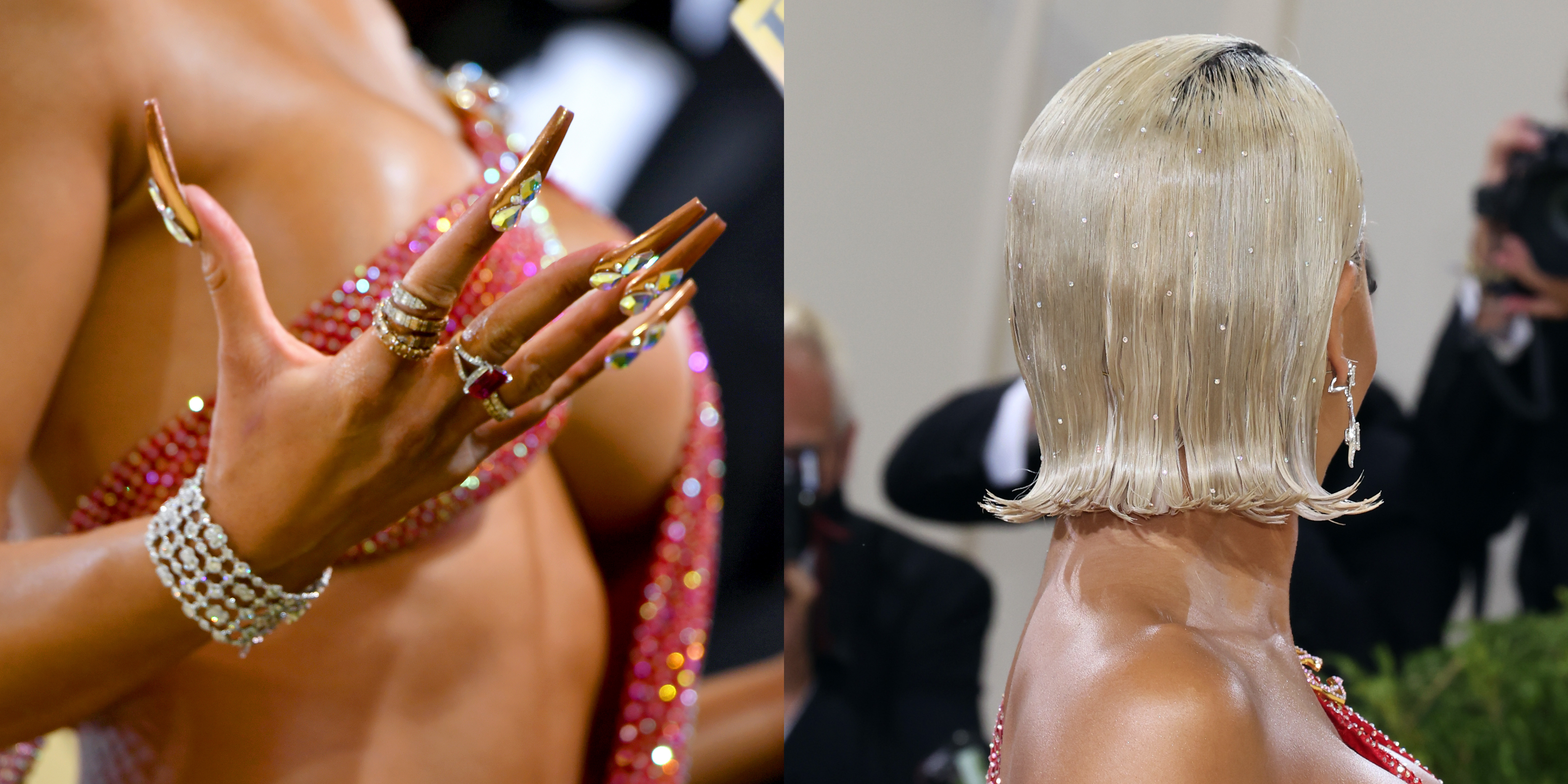 When asked by Girls United about how she defines American fashion, she simply responded with one keyword – diversity. "American fashion is hard to define because what makes America, America is that it's a melting pot and its fashion is influenced by different cultures," she told Girls United. Saweetie, 28, continued to explain how American fashion is typically categorized into denim jeans such as those of American Eagle or "preppy clothes" from Ralph Lauren or Tommy Hilfiger, or designers such as the Tom Ford's, Betsey Johnson's and Calvin Klein's of the world. However, for Saweetie, American fashion is all about embodying what it means to be the diverse and inclusive culture that America has come to be known as.
Chloe x Halle shared a sweet, sisterly moment at the MET Gala. Click here to read more!
They are all amazing. I love them, but in the conversation about what is American fashion, we tend to omit the influences of different cultures that are still very much American. We forget about the influence of Black culture and Black designers. They aren't always as acknowledged, but Black culture heavily influences trends on the runway," Saweetie continued to tell GU passionately. "American fashion is influenced by the inner city and the trends that come from Urban culture." She sounded off by giving credit to designers and stylists from Willie Smith and Dapper Dan "who had an impact on how luxury brands redefined their identity with the logo thing" to today's stars in the industry including LaQuan Smith, Sergio Hudson, Kerby Jean Raymond, and Telfar Clemenswho are "making American fashion really pop."
She further explained how Asian-American designers don't get the same amount of credit and nods in the industry as other designers might including but not limited to Derek Lam, Philip Lim, and Kimora Simmons. "[They] are influential American designers from an Asian background – still American nonetheless. And that's what I love about American fashion because to me it means you don't have to be monolithic. You can be many different things," Saweetie said.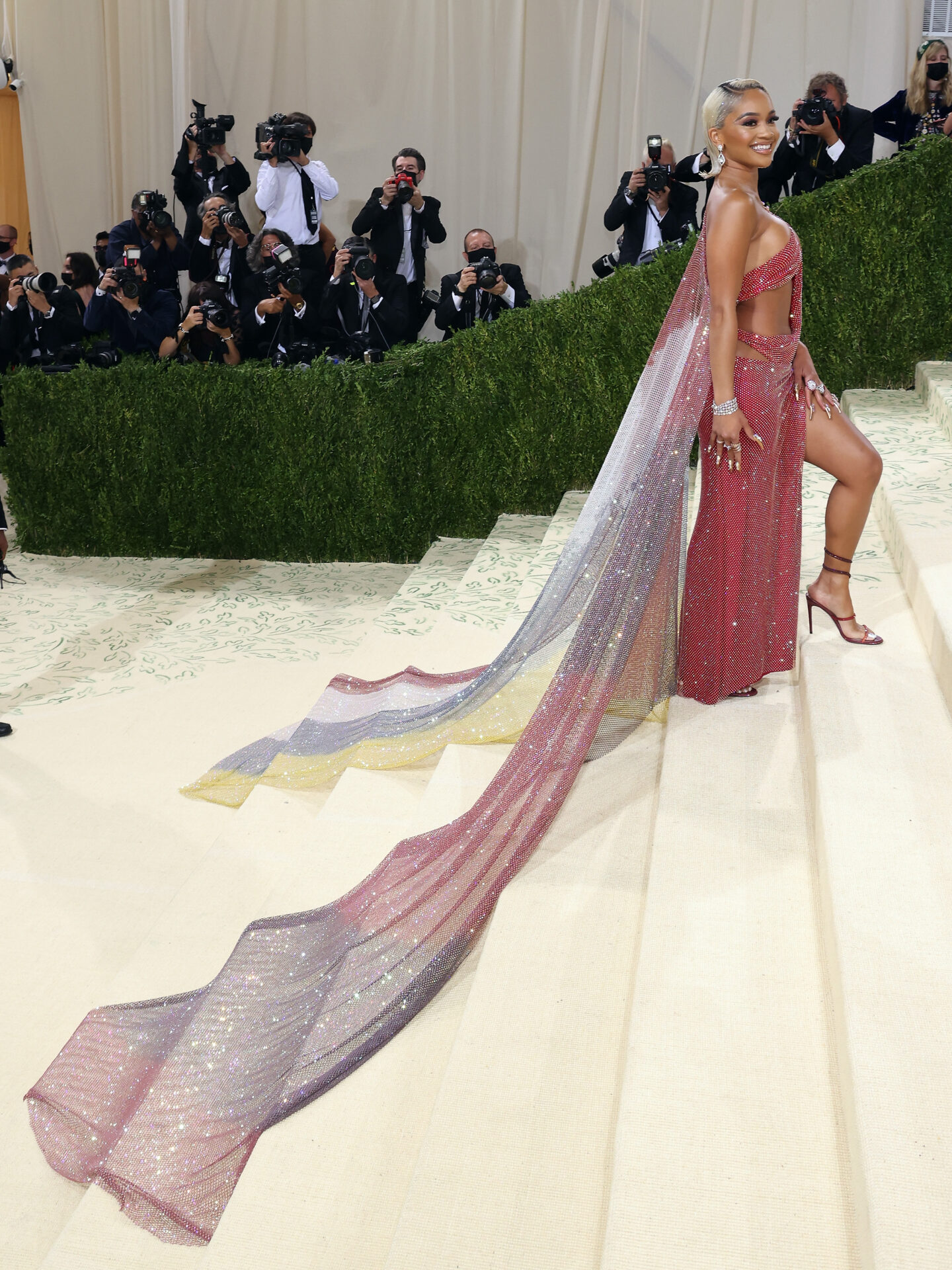 How have Black women led and set the trends in American fashion throughout the years? According to Saweetie, too many ways to count. "In so many ways. A lot of what becomes fashionable starts from the culture. From beauty to fashion trends, Black women originate a lot of styles," she said. From high ponytails and uneven bob cuts to nail trends and turning athleisure into high fashion, Saweetie gives her props to the Black women who have continued to lead the culture of fashion and style. "The list can go on and on. It's all the things that marginalized groups sometimes get criticized for that become trendy after. That's why I think it's important for everyone to just be their creative self and own that authenticity," Saweetie continued.
Yara Shahidi gave a nod to Black culture by embodying the late Josephine Baker in her MET Gala look! Click here to see her show-stopping look!
As a content queen and rising fashionista in the music industry, Saweetie unapologetically puts herself into all of her looks, and the MET Gala moment was no exception. She collaborated with her aunt Whitney Harper, creative director and the owner of Harp Media and Creatives, to bring her show-stopping multicultural look to life. "The goal was to represent my multicultural background as what America means to me. Paying homage to my heritage was important. [My aunt] has a beauty and fashion team that is able to execute my vision in its authenticity and they flawlessly executed the looks that you guys see," she explained. When Harper asked Cowan to design the dress, it was clear that the concept and designer were a matchmade in fashion heaven.
"We had the Black American heritage flag and the Filipino flag that symbolizes pride, independence and freedom," she added. "Everyone should be proud of who they are and should feel free to represent their culture, family and heritage."
For an exclusive look behind-the-scenes of Saweetie's red carpet MET Gala 2021 look, check out the full video on ESSENCE.com
Photo Credit: Photo by Kevin Mazur/MG21/Getty Images For The Met Museum/Vogue