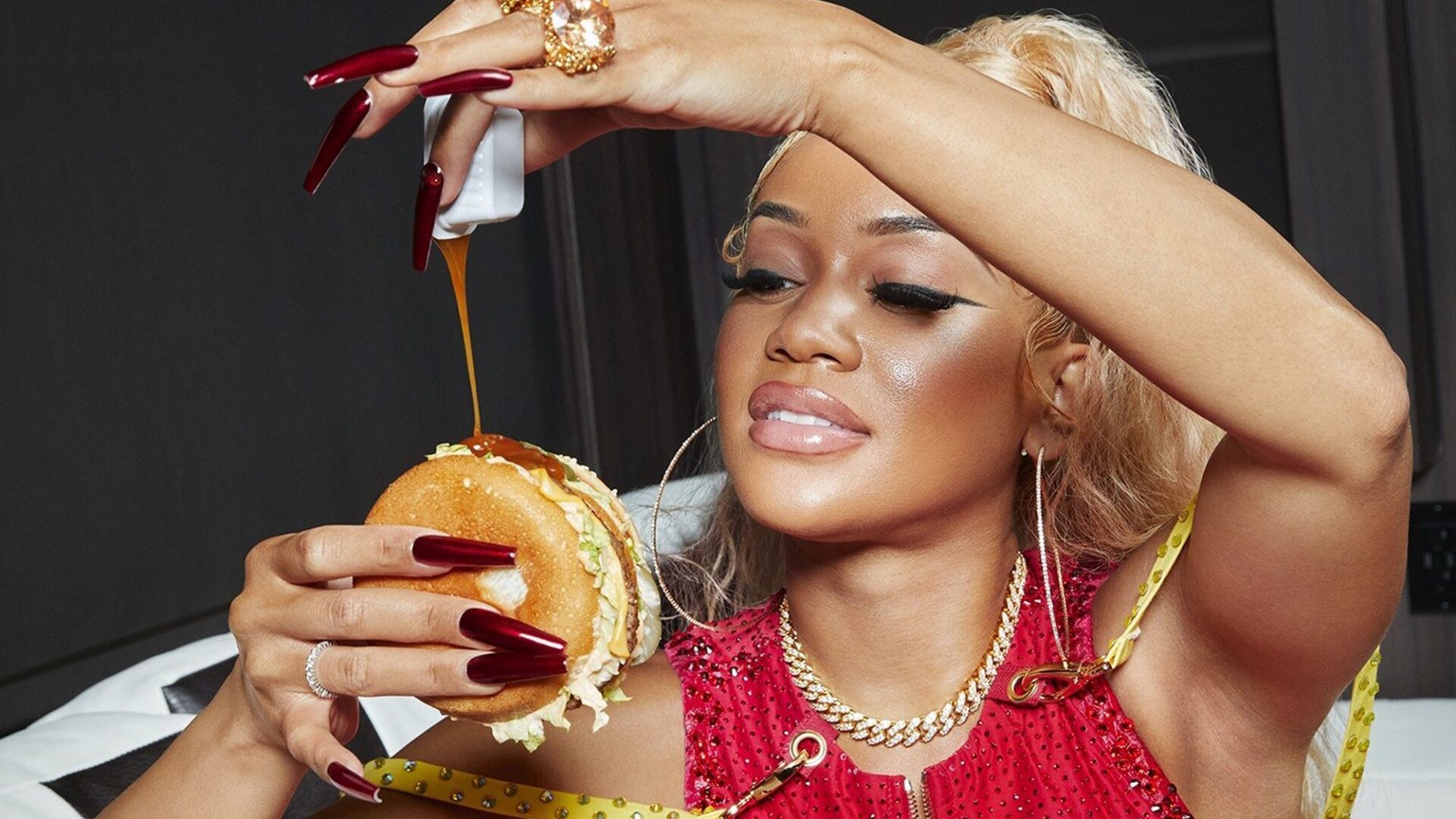 Saweetie Is Collaborating With McDonald's On A New Meal
Starting in 2020 with Travis Scott, McDonald's kicked off a series of collaborative celebrity-backed. Since its debut, the restaurant has connected with artists such as J Balvin, and K-pop group BTS. This time, they're collaborating with our favorite icy girl, Saweetie. 
Beginning August 9th, the "Saweetie Meal" will be available in all McDonald's locations in the U.S. The meal includes the following: a Big Mac, medium fries, four-piece Chicken McNuggets and a medium Sprite. The meal also comes with the iconic Tangy BBQ Sauce and Sweet 'N Sour sauce that will be renamed "Saweetie 'N Sour." 
In a press release, Morgan Flatley, the chief marketing and digital customer experience office of Mcdonald's described Saweetie as "a true brand fan who puts her spin on everything she touches across music, fashion, beauty, and culture. And now she's brought that spark and creativity to her signature McDonald's order by celebrating her love for our food and passion for mixing things up."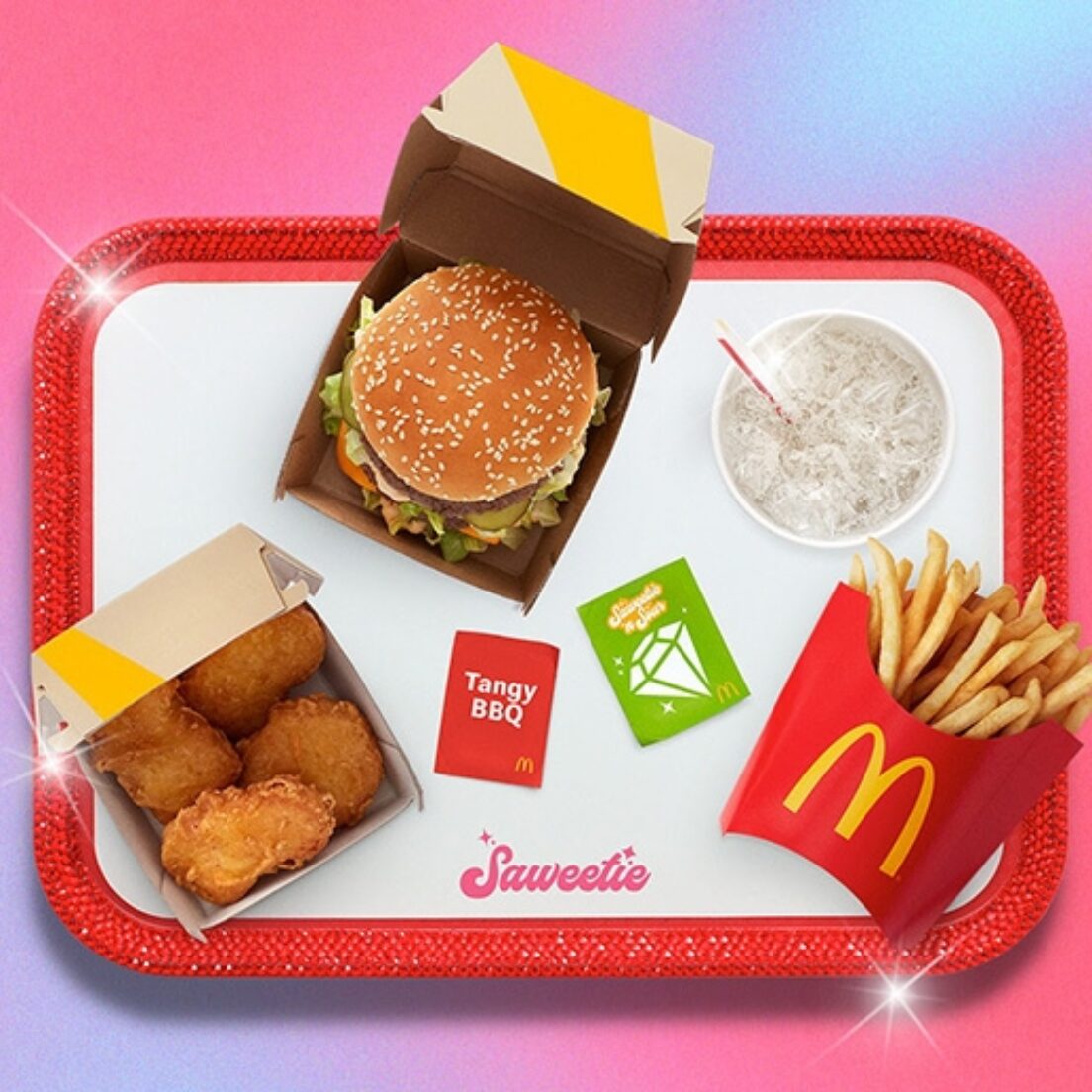 Read our interview with Saweetie here.
Saweetie also chimed in, saying, "McDonald's and I run deep – from growing up back in Hayward, California, all through my college days – so I had to bring my icy gang in on my all-time favorites…Depending on the mood I'm in, there are so many ways to enjoy my order. I like to keep things fresh – I know that's right."
Saweetie has had multiple food combinations go viral in the past year.
In an interview with Entertainment Weekly, she explained how her pairings come naturally to her. "I really don't think my concoctions are crazy until I post them and then the internet goes crazy. I'm just like, this is so regular to me. That's middle school days."
Photo credit: McDonald's