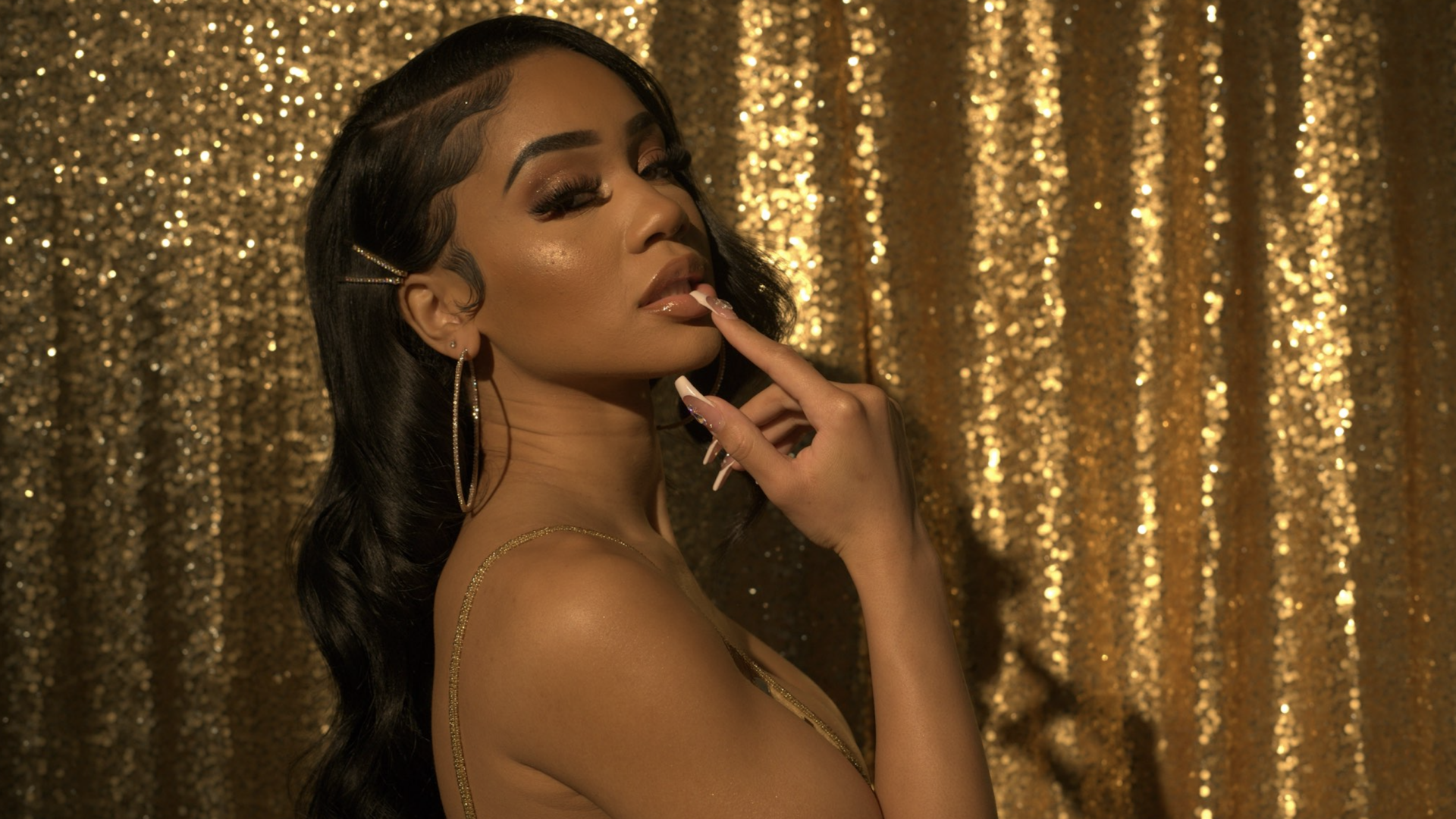 Saweetie Talks New Music, Birkin Bags And What's Next For Her
Her debut album, 'Pretty B—- Music,' is due out in 2021.
GU Jams is Girls United's weekly column dedicated to sharing and discussing new music and music news.
2020 was the year of Saweetie.
It's hard to conceive that it was anyone's year, given all of twists, turns and traumas we've collectively faced, but somehow the young rapper is running through the tape first with her head held high. Saweetie is dominating conversations for her music ("My Type" is 2x platinum in the United States) and her beauty/fashion sensibilities. "You can expect a new fashion capsule coming soon," she told GU. In addition to her work as an artist and fashionista, she's also ready to embark on a new chapter—acting.
As fans know, Saweetie has been the queen of video content since COVID-19 lockdowns began and short TikToks have allowed us to see more of the 26-year-old's sense of humor. "I was an only child for about 11 years, I have a lot of fun by myself," she said, also mentioning that her aunt and friends encouraged her to show more of her personality online. She realized that with tours cancelled indefinitely, she would need to devise new ways to engage with her fans, asking herself, "How do I keep the conversation going between me and them?"
One of her comedic skits, a remake of a scene from the 1995 film 'Friday,' got the attention of some directors. "I'll be doing some self tapes during quarantine," she said.
In October 2020, she set social media on fire with a viral video on Hermès Birkin bags, in a move that she says she doesn't regret. "If he not getting you a Birkin, if he not paying for your bills, then throw that n—- back to the streets, okay?," she said during the clip, as her boyfriend, Quavo of Migos, stood nearby. Like clockwork, social media's critics rushed to call her materialistic.
"Let's talk about the discourse," she said jokingly. "For me, a Birkin is symbolic of a gift. So to people coming in, talking about 'Oh, I'm going to get my girl property,' why don't you get her property and a Birkin."
The rapper further clarified, saying "My sentiments behind that were just, you know, spoil your girl. Spoil her with your loyalty, your energy and how you treat her." She remarked that although she's not taking back what she said, she is allowing the experience to remind her of the power of her voice.
Her latest single, "Back to the Streets" features Jhené Aiko and shows a more vulnerable, yet still edgy, side of Saweetie. "I cope different," she said. Instead of writing a typical heartbreak cut, she chose to switch it up and celebrate the freedom people should feel when a toxic relationship is over. Pulling from stories that family members have told her, along with her own past relationships, she weaved a narrative that is much more empowering than the one women are often encouraged to take on post-breakup.
And if you're wondering if Saweetie will be doing more singing on upcoming tracks from 'Pretty B—- Music,' the answer is yes. "You can expect to hear me singing a lot more," the artist said. "I feel like 'Back to the Streets' was an introduction to a different level of my artistry."
Watch behind the scenes footage from "Back to the Streets, and the official video, below.