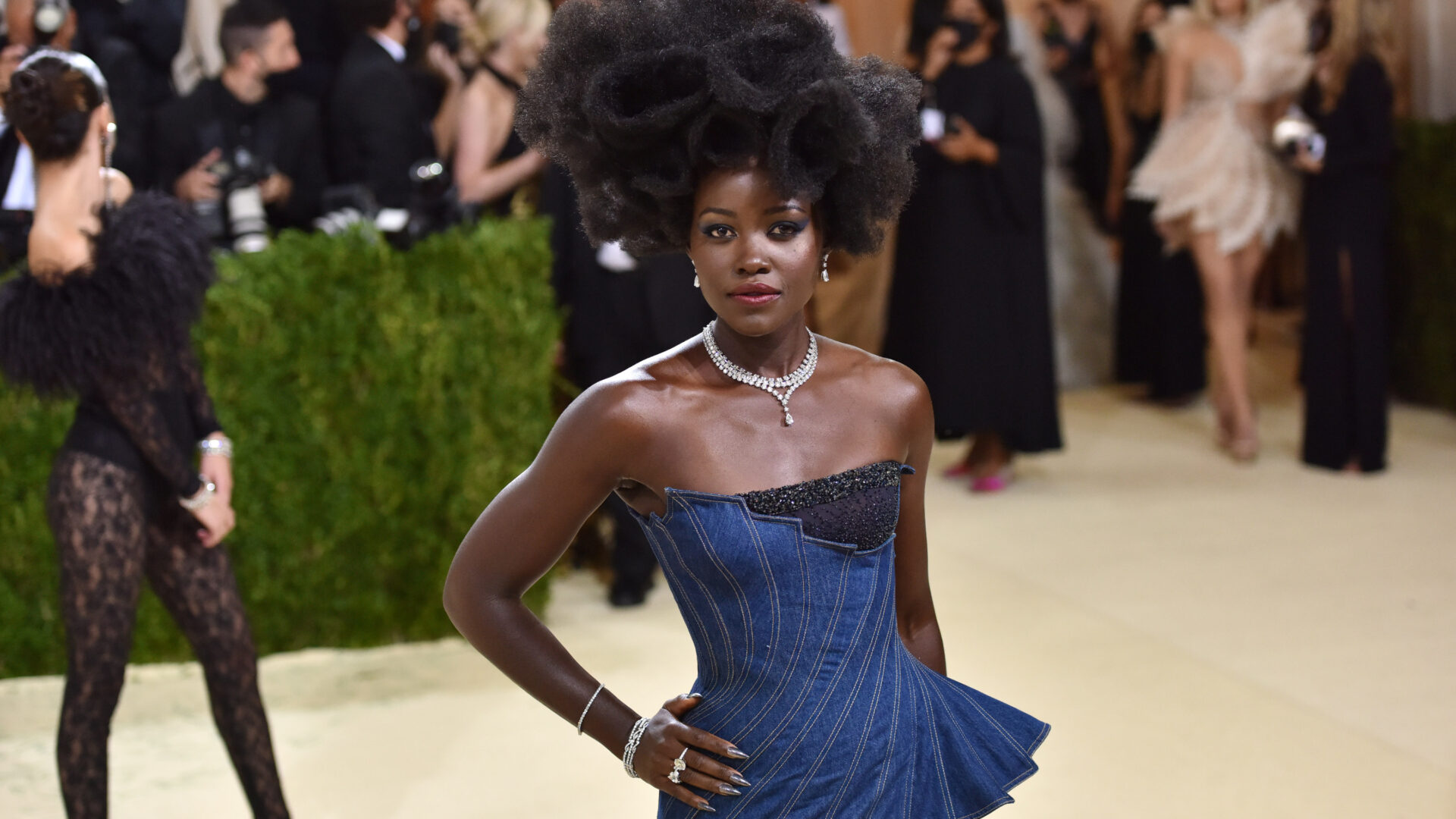 The Details Of Lupita Nyong'o's MET Gala Look
The actress was a denim darling at the event.
Actress and author Lupita Nyong'o attended the 2021 Met Gala and successfully paid homage to American fashion (this year's theme) through her red carpet look. Her hair was inspired by artist Lorna Simpson, said Vernon François, Lupita Nyong'o's hair stylist, to Vogue. "[Simpson's] take on texture is powerful, and I wanted to imitate the effortless wave and movement that she conveys in her work.
Read about Lupita Nyong'o's book Sulwe here.
Simpson photographed and reimagined images of Rihanna for the January/February 2021 issue of ESSENCE. Originally from Brooklyn, Simpson is a mixed media artist whose work focuses on Black women. She was the first Black woman to have her solo work displayed at the Venice Biennale in Italy.
Nyong'o's hair stylist also explained her hair was styled to imitate tulle. "Lupita is incredibly visionary and adventurous, not only does she have the most versatile kinky, coily, hair but the ability to wear and show the beauty of all hair textures," he said. "I've always wanted to bring this technique to life within the Afro hair experience, and doing it for the Met Gala is mind-blowing."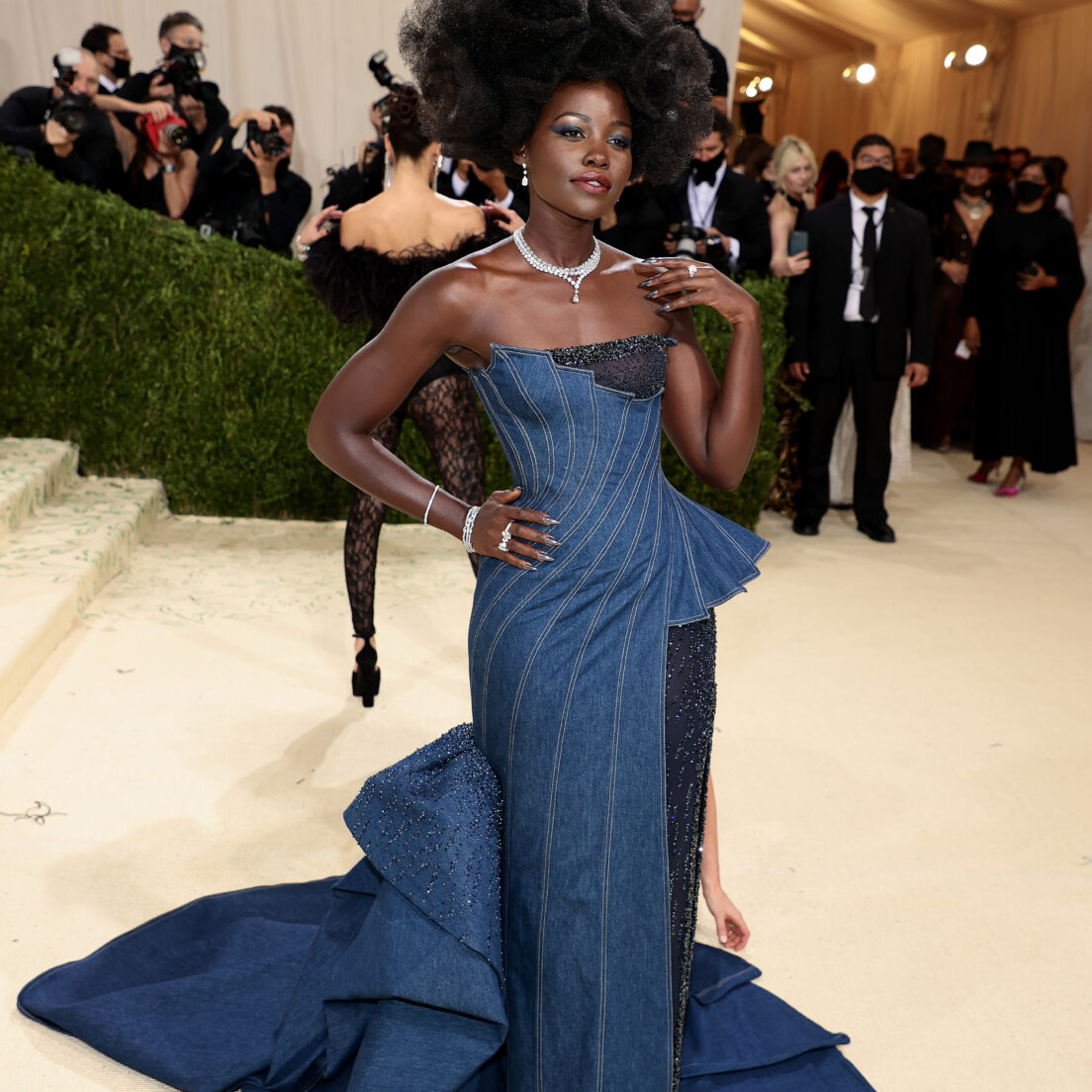 Lupita Nyong'o wore a dark-wash denim dress by Donatella Versace. It is reminiscent of Britney Spears' all-denim look at the American Music Awards in 2001, which was coordinated with Justin Timberlake. Nyong'o's dress has a similar corset and denim train. She also chose to wear a diamond choker necklace.
Though denim is a product of Nimes, a city in France, denim jeans are an American invention, with the first pair having been created in 1873. According to Levi Strauss, the first pair of blue jeans for women were introduced in 1934.
Check out Lupita's 2019 MET Gala look here.
Nick Barose, Lupita Nyong'o's makeup artist, says her look was inspired by Old Hollywood and Western films' representations of the femme fatale. "A Versace moment is always fierce," he told Vogue. Barose used ten different shades of blue for Lupita Nyong'o's eye makeup. He paired it with black eyeliner and a brick-color lipstick to create a look inspired by the 90s.
Photo credit: Sean Zanni/Patrick McMullan via Getty Images