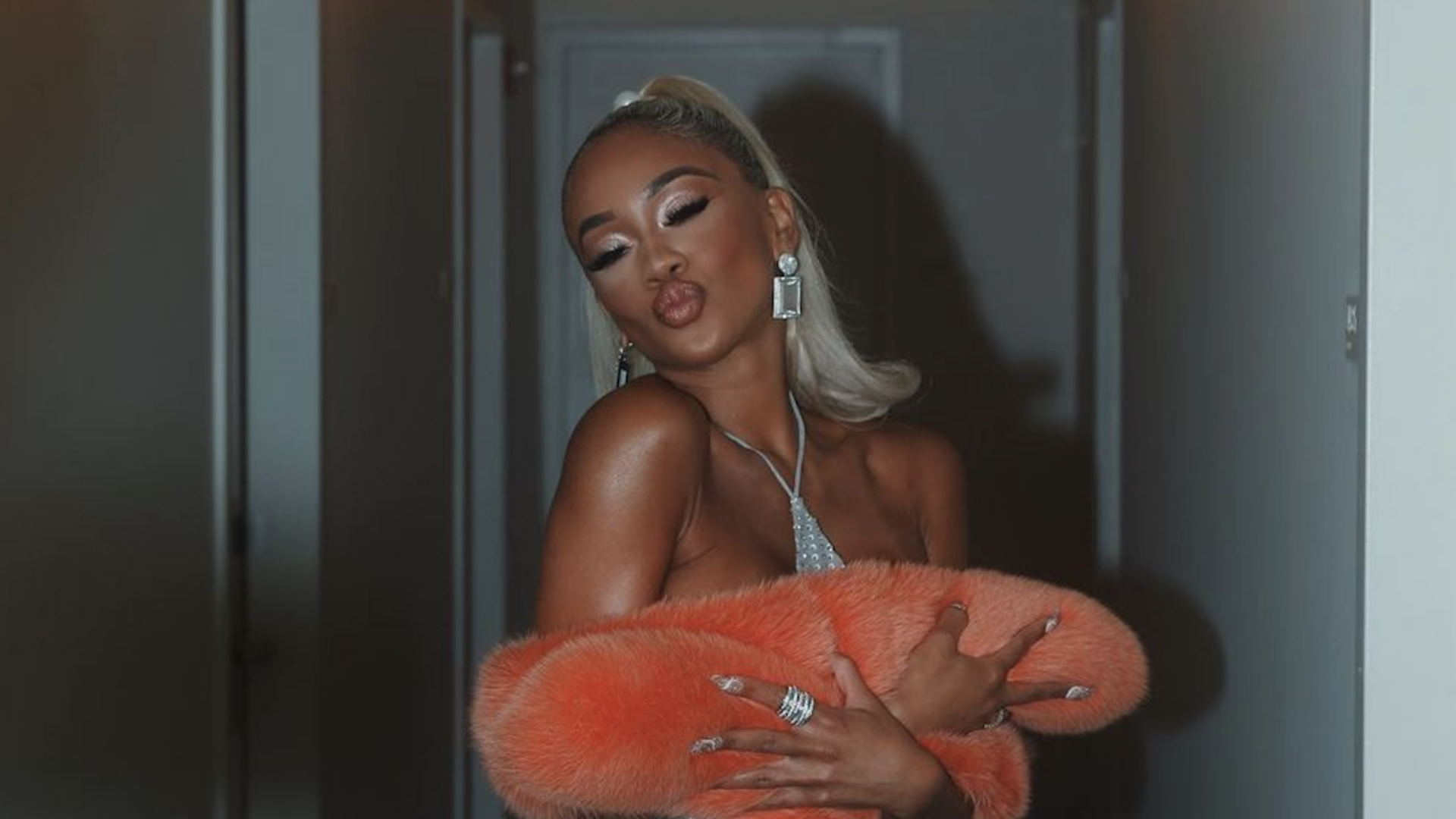 Saweetie Is MAC's Newest Global Brand Ambassador
The rapper's list of endorsements is only growing.
While keeping our heads bopping and bodies moving, Saweetie has announced the next bag she's securing. On September 11, MAC Cosmetics announced via Instagram that the Icy Girl is their new Global Brand Ambassador. Saweetie stands alongside K-Pop star, Blackpink's Lisa, and South Korean boyband EXO's Lay Zhang for the international collaboration.
Among the ambassadors' duties will be working with MAC on campaigns, sharing beauty tips and creating other content with the brand. In the announcement, Saweetie started by saying, "I'm definitely a MAC girl," and MAC's Global Creative Director Drew Elliott agreed, adding why: "[B]ecause she is a boss, a winner, an artist and she knows exactly what she wants… and goes for it."
Read our 2020 interview with Saweetie here.
Fans quickly took to social media to express their admiration for Saweetie and to congratulate her.
"One thing about Saweetie, she gunna get a bag. Her team is really elite, she really never has to rap again if she doesn't want to," wrote one Twitter user.
"[S]aweetie definitely gotta do an "icy girl" highlight powder with mac now. [I]t's only right lol. [I]'m imagining something similar to diamond bomb," another Twitter user wrote.
The rapper has been on a roll with endorsements and partnerships. In 2020, she connected with KISS on edge control and also curated a line of nail polish for SinfulColors. This year, she famously partnered with McDonald's for the Saweetie Meal.
Read our coverage of the Saweetie Meal here.
Saweetie is also working on her debut album, "Pretty B—- Music." "You can expect to hear me singing a lot more," she said of her album during an interview with ESSENCE Girls United. "I feel like 'Back to the Streets' was an introduction to a different level of my artistry."
Watch the announcement from MAC below.
Photo credit: Saweetie