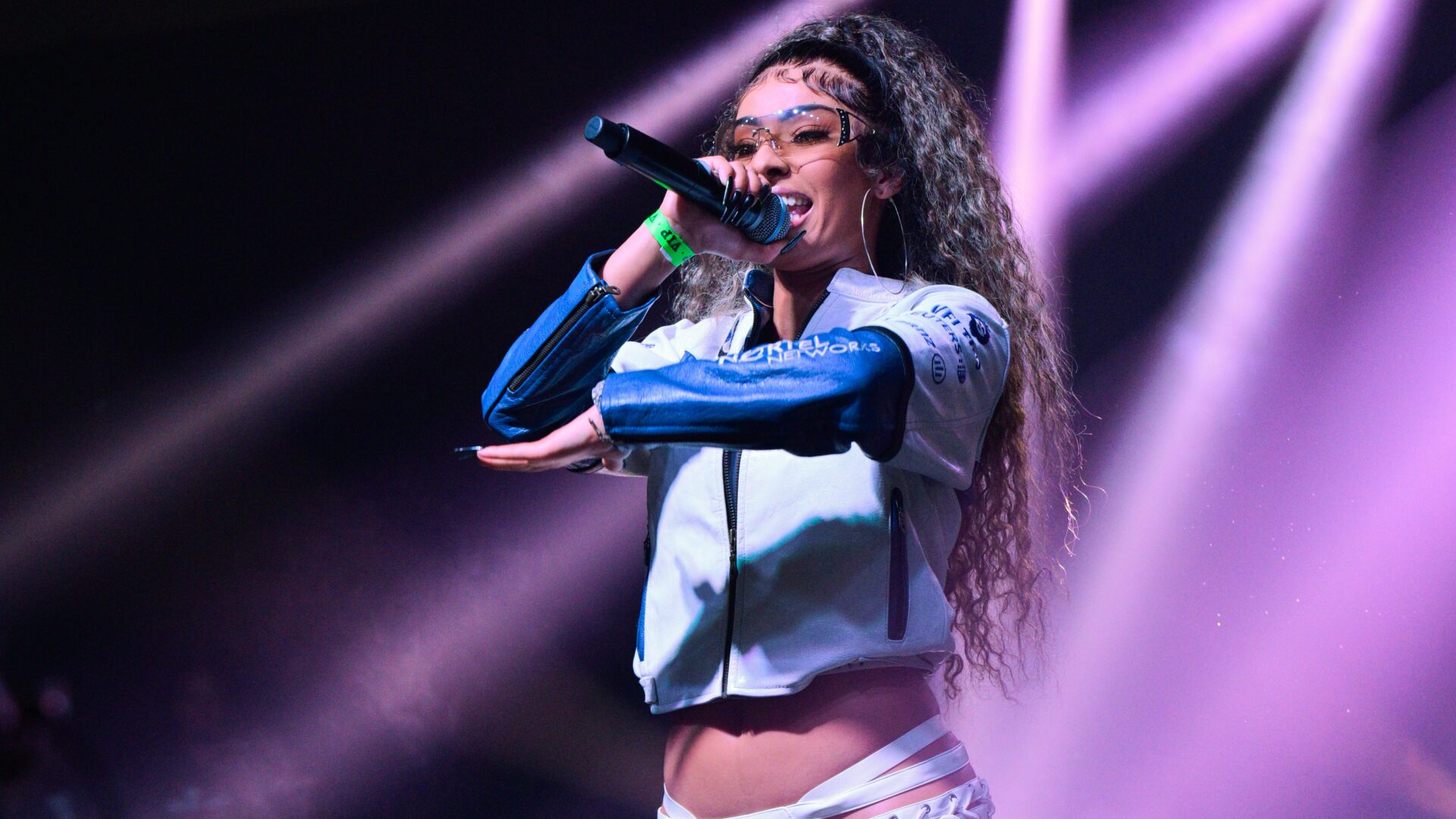 Turn Your Sound On: Rubi Rose Is Hitting The 2022 Girls United Summit Stage
The seductive femcee is coming to celebrate women and girls at the 3rd annual summit.
This year's Girls United Summit is full of surprises, and what better surprise than our first performer? Introducing none other than the incomparable Rubi Rose. 
The 25-year-old rapper and model will take center stage at the #ForeverTheBlueprint event representing the ladies. "I'm so excited to perform at the GU Summit. Anyone who knows me knows I love my bitches, and that's who I do it for," the "Big Mouth" rapper exclusively told Girls United about her forthcoming performance. "You can expect energy and real sex appeal at my performance this weekend."
Born in Kentucky, being a first-generation Eritrean woman and growing up in a Mormon household allowed her to experience different cultures and perspectives. From living abroad in Switzerland at just 10 years old, she attended boarding school and moved to Atlanta during her junior year of high school.
Relocating to Georgia gave Rubi Rose all the drive and motivation she needed to become a star. "After I moved to Atlanta is when I tapped into doing music. It was a really big culture shock, but I loved it. I love the culture. I loved my people: our food, our music, our aesthetic, everything. So it was a pretty easy and natural switch," she said in her interview with NYLON Magazine.
In 2019, her viral sensation "Big Mouth" gained our attention from her explicit lyrics, jaw-dropping sex appeal, and her distinct voice, causing her streaming numbers to skyrocket. "At the time, I didn't even know how to check streams," Rubi told XXL Magazine. "But the labels started reaching out, so I knew that it did something."
Now fast forward to 2022, you can't scroll down your timeline without seeing Rubi Rose and the many looks she serves. She's reached higher heights from performances at Rolling Loud to her cameo in Cardi B and Megan Thee Stallion's "WAP" video, which partnered greatly with her brand and message of sensual freedom and body positivity.
Rubi Rose is no stranger to women's empowerment; her mission is to show women they can fearlessly be free and sexually liberated. As a panelist at this year's ESSENCE Festival Beauty Carnival, she discussed the importance of embracing sensuality and monetizing from it.
"I've made millions of dollars off posting sexy pictures. Guys just want to see and have conversations with a pretty girl, so why not use what God's given you to make money off of it," she told ESSENCE. "I'm able to help other people in my family, feed other people, and most of us already take sexy pictures on Instagram, so why not make money off of doing it."
The Girls United Summit will also stream live on ESSENCE Studios. For more information and to RSVP through our free registration, visit https://girlsunited.essence.com/gusummit2022/. 
About Kenyatta: Kenyatta Victoria is an entertainment and culture reporter passionate about music, pop culture, and marginalized stories. She has bylines in publications such as Chicago Reader, INSIDER, Girls United, TransLash Media, and the Chicago Tribune.
ATLANTA, GA – OCTOBER 19: Rubi Rose performs Wicked (Spelhouse Homecoming Concert) Featuring 21 Savage at Forbes Arena at Morehouse College on October 19, 2022 in Atlanta, Georgia. (Photo by Prince Williams/Wireimage)