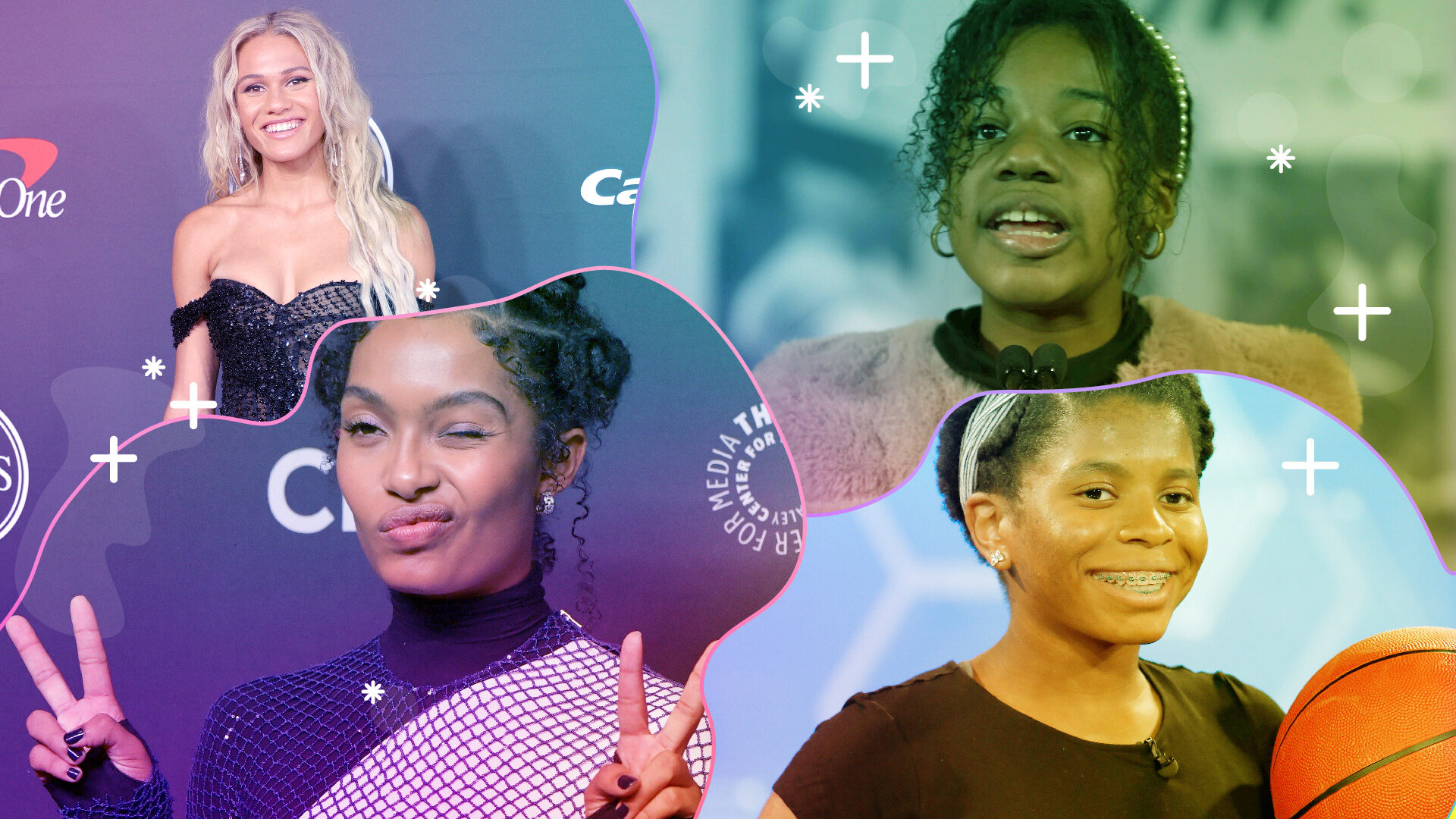 7 Gen-Z'ers Who Prove That Black Girls Will Always Be The Blueprint
Gen-Z has set the tone for the future.
Generation Z has become the change-makers and innovators for the future. The blueprint has already been set, whether it's social media, storytelling, or activism. As you scroll down your timelines, it's apparent that Gen-Z Black girls have opened a space where it's okay to be yourself and stand up for your beliefs.
Throughout the constant discourse and conversation, whether people like to admit it or not, Black girls are the innovators that create change in various communities that bring hope to the next generation. With the new exposure digital platforms give people, some of our favorite girls use their voices and highlight why Black girls are the blueprint in every aspect.
Alena Analeigh Wicker (STEM Enthusiast)
This Fort Worth, Texan, set the bar for what it means to be a STEM girl. Alena is a soon-to-be double-degreed alumna from not just one but two schools: Arizona State University and Oakwood University.
She does not stop there McQuarter holds the title of the youngest Black girl to get accepted into medical school at 13. Her mission is to show the world that STEM is her superpower and that she makes the field look dope. Wicker also serves as the founder of Brown STEM Girl.
Zaila Avant-garde (Spelling Bee Champion)
"Murraya" is the word that changed history for Zaila as she became the first Black American to win the Scripps National Spelling Bee in 2021. She was 14 when the joyous screams and confetti burst into the air, showing that Black girls can be spelling bee champions outside the movies. "I basically have fun with everything I do,'" Avant-garde said in The New York Times. "It takes a bit to get really good at spelling. You don't just wake up and decide, 'I'm going to be a speller."
Trinity Rodman (Soccer Player)
Trinity Rodman carved her lane in a sport that does not have much representation. The No. 2 forward player has gained massive traction with the Washington Spirit of the National Women's Soccer League and the United States national soccer team. She shows young girls you can be fierce players in any sport and not put limits on themselves in the sports industry.
According to ESPN, At the start of 2022, Rodman accepted her first call-up for the U.S. women's national team training camp. A few weeks before her USWNT debut, Rodman signed a contract extension to become the highest-paid player in NWSL history. Rodman's four-year deal is reportedly worth $1.1 million, including an annual base of $281,000.
"I'm paving the path for younger players and showing older players that this is what they should have gotten in the first place," Rodman told ESPN.
Yara Shahidi (Actress)
We've all watched the Harvard Univeristy graduate grow up before our eyes through projects such as Freeform's Black-ish and Grown-ish, but what we love the most about her is her mission to use her platform to spread awareness to fellow Gen-Z'ers. Through activism, education, and acting, Yara Shahidi is an example of what it means to be successful and still utilize the tools to be a voice for the voiceless.
Yolanda Renee King (Activist)
For this young lady, legacy is vital to uphold regarding human rights. Being the only grandchild of Martin Luther King Jr. and Coretta Scott King, she acknowledges what it means to have a dream and fight for others to have their dreams on resolving issues like voting rights, social justice, and women's rights.
"My grandfather knew that we could not have freedom and equality without the right to vote. Yet today, that right is under attack, just as it was during his time. It is my generation's turn to speak up," she penned in her Teen Vogue op-ed.
Zyanha Bryant (Student Activist)
For Zyanha Bryant, speaking up on issues from the past is the only way to move forward. Whether it was her protest rally after the murder of Trayvon Martin, advocating for funding for education, or her petition to remove the statue of Robert E. Lee in Charlottesville, Virginia activism always played a role in her life.
Bryant currently serves as the youngest member of the inaugural Virginia African American Advisory Board, where she continues to fight for equity and justice in her community.
Cailey Stewart (Pilot)
This aspiring pilot knew she wanted to make way for other young Black girls wishing to pursue aerospace. Stewart was 16 years old when she flew her first plane, which caught the attention of everyone around the world and ultimately landed her a $50,000 scholarship to flight school.
About Kenyatta: Kenyatta Victoria is an entertainment and culture reporter passionate about music, pop culture, and marginalized stories. She has bylines in publications such as Chicago Reader, INSIDER, Girls United, TransLash Media, and the Chicago Tribune.