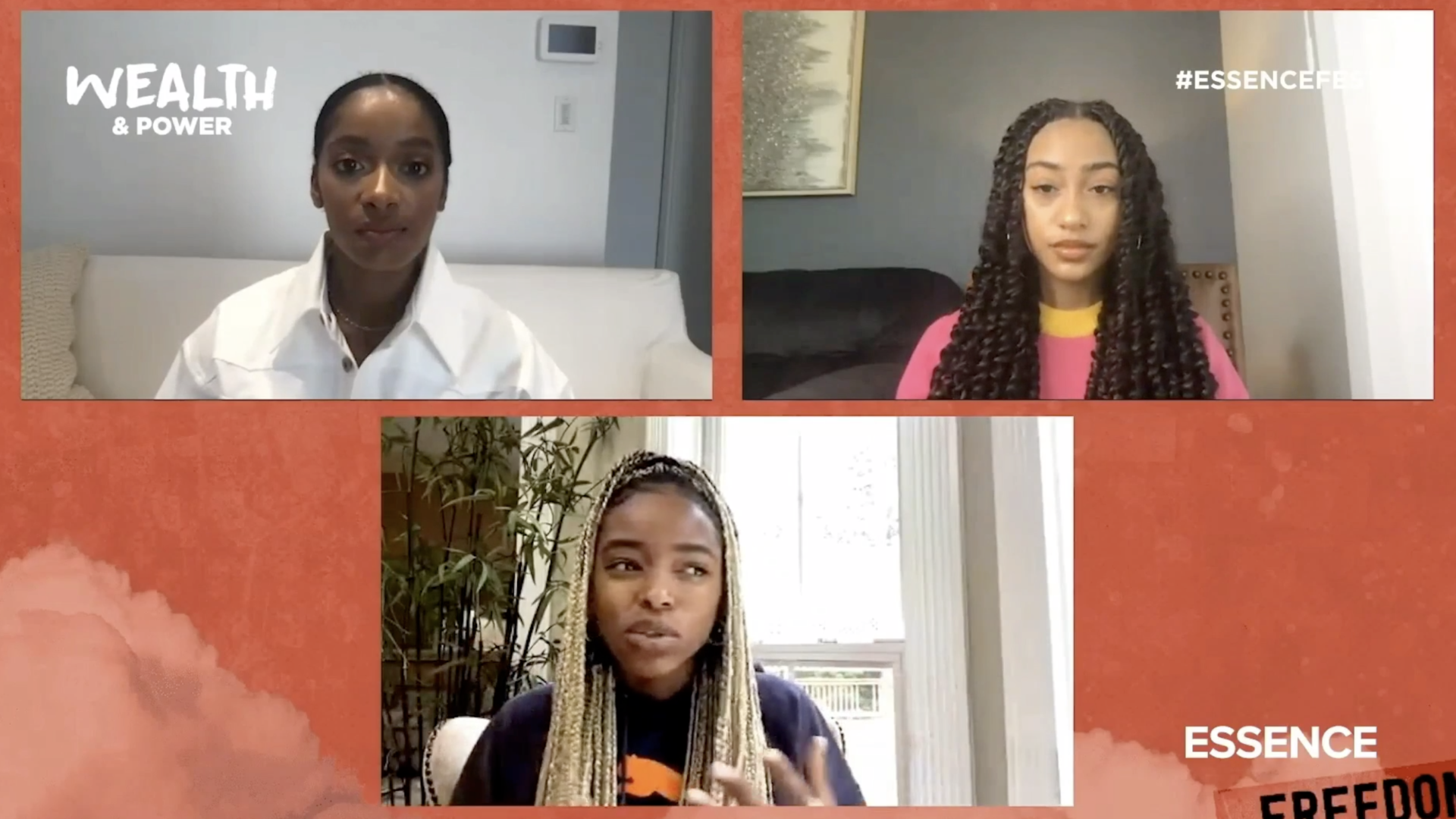 Watch Lovie Simone And Lexi Underwood Talk About How Gen Z Is Fighting Against Police Brutality
"[O]ur generation is the future."
Like always, young people aren't shying away from the fire of racial inequality. We are engaging in protests, online activism and heated discussions about civil rights, all while taking care of our mental health. During the "Wealth and Power" segment of virtual Essence Fest, GU co-founder Rechelle Dennis spoke with actresses Lexi Underwood and Lovie Simone about how it feels to see their peers using their voices.
"For me, it's really inspiring and uplifting," Underwood said. "[O]ur generation is the future…just seeing Gen Z come out and show support of this movement, regardless of what race you are, what language you speak, where you come from, it's incredibly inspiring."
Underwood is best known as Pearl Warren on the Hulu original series "Little Fires Everywhere."
Simone, a star on OWN's "Greenleaf" and the title character of 'Selah and the Spades,' then spoke on the power of using her platform to encourage her followers to pursue mental wellness.
"When I first started Instagram…I was a lot angrier," the 21-year-old said. "Through my social media, I do like to post stuff that is a little more encouraging in these hard times… [W]hen you see these videos constantly, it's a little traumatizing."
Lexi and Lovie are two young people who are all about speaking up for Black people, in their own distinct ways.
Watch the video for a clip of the conversation below.