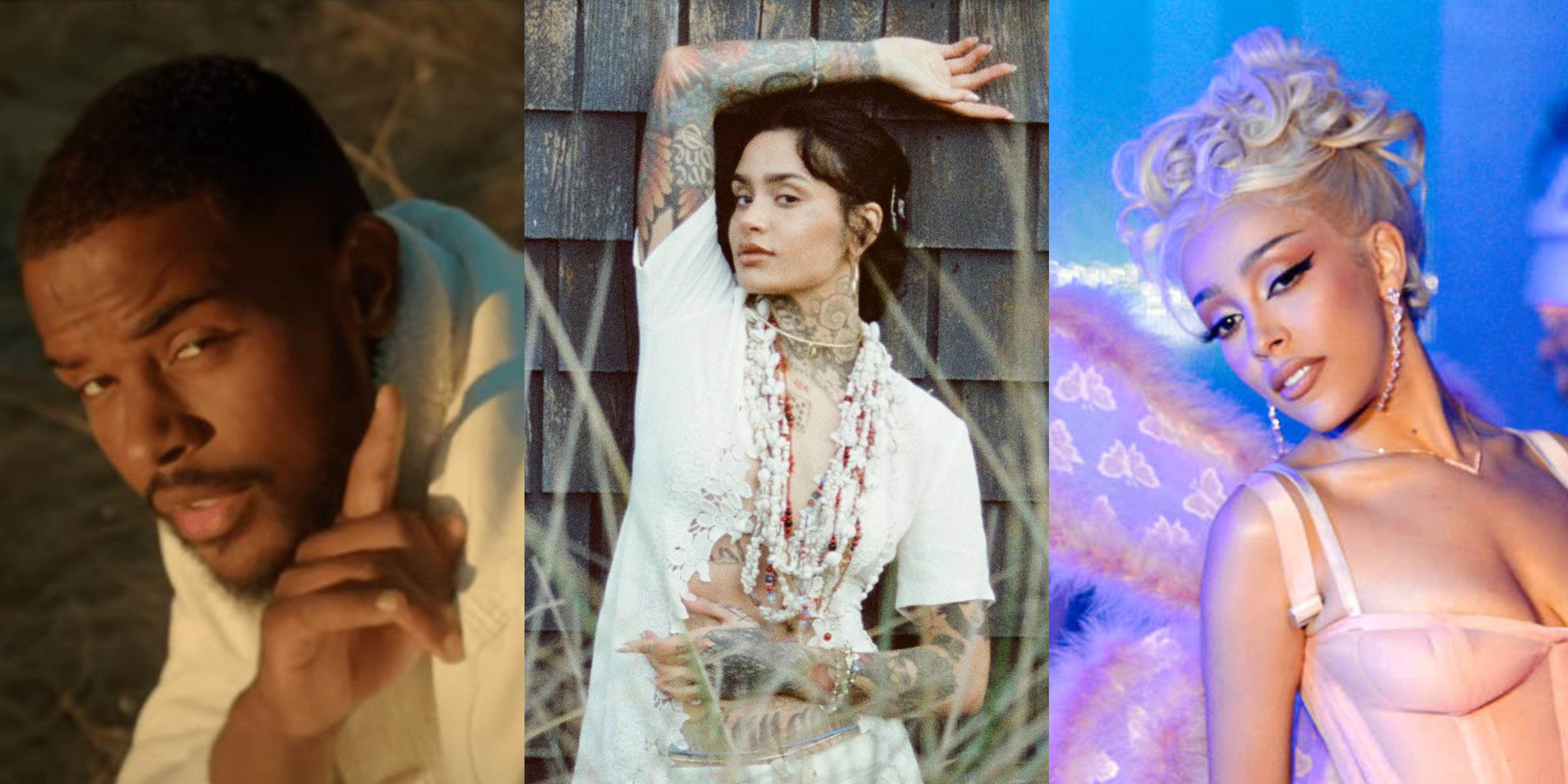 GU Jams: New Music From Kehlani, Doja Cat, Trevor Jackson
Some of your favorite artists have dropped new music just for you!
Friday means new music, new videos, and new teasers from some of our favorite artists – and we've got them here for you at Girls United! Fans have been waiting on another hint from Kehlani about an upcoming project since her "Altar" drop back in September 2021, and now we're getting it in a newly dropped music video. Meanwhile, if you're catching up on Grown-ish, which is now available on both Hulu and Disney+, then you're sure to support Trevor Jackson's latest single, which premiered earlier this week. We've got something for everyone this week at GU Jams!
Below, tap into a few music videos and single releases from some of your favorite artists including Kehlani, Doja Cat, and Trevor Jackson.
Doja Cat, Tyga – "Freaky Deaky"
If there's one thing that Miss Doja Cat is going to give you, it's a music video with all the stops. Co-starring Tyga, who she collaborated with on her 2019 hit "Juicy," the two artists get a little hot and steamy for their latest "Freaky Deaky" music video. Teased earlier this week on Doja's socials, the standalone single is accompanied by a music video where the "Get Into It (Yuh)" artist changes into a variety of lingerie sets.
"I've been feelin' freaky deaky, you're on your way to see me/Got the mirror on the ceiling, you're in the mood to please me/I've been feelin' freaky deaky (I've been feeling), you're on your way to see me," Doja sings. The Christian Breslauer-directed music video is another demonstration of Doja Cat's ability to push the envelope when it comes to her music, which is still riding the wave of success from her 2021 album Planet Her.
"I love making music, but performing has blossomed into something that makes me just as happy," Doja recently told Billboard in an interview. "I feel most powerful when I am fully in character onstage."
Kehlani, "Little Story"
As her introduction to 2022, the 26-year-old singer blessed fans with a new music video for her first track of the year. Inching in with a black and white cinematography approach, Kehlani's "little story" is set to appear on their highly anticipated third studio album titled Blue Water Road. The singer croons over an acoustic guitar melody while she puts listeners in a trance with her silky vocals and wardrobe changes into elegant dresses.
Co-directed by Alexandra Thurmond, Kehlani's "little story" music video is our second taste of the forthcoming project following their "Altar" music video in September 2021. "We just made so much cool shit, and it was so different from what I would consider to be able to be on the deluxe because it didn't sound anything like it," they said in a Rolling Stone interview about the inception of the album and writing it in Malibu. "I just was like, 'Fuck it, this is a whole new project.'"
Trevor Jackson, "Ride The Wave"
From his The Love Language album, the Grown-ish star gives fans another visualizer for this romantic song. Jackson is seen enjoying a nice nature walk with his lover to the beat of the Bizness Boi-produced hit. The single follows hits including "Bouts To Be," "Pictures By My Pool," and "Just Friends" – all from The Love Language album.
"The inspiration for the album was love and at the time that I was making it, there was a lack thereof," Jackson explained about The Love Language to Girls United in a previous interview. "The creative process was being honest and open. Times that I felt really good in love, times that I really questioned love, and times that I felt like making love."
More new music releases can be found on ESSENCE.com ranging from LightSkinKeisha to Kodak Back.