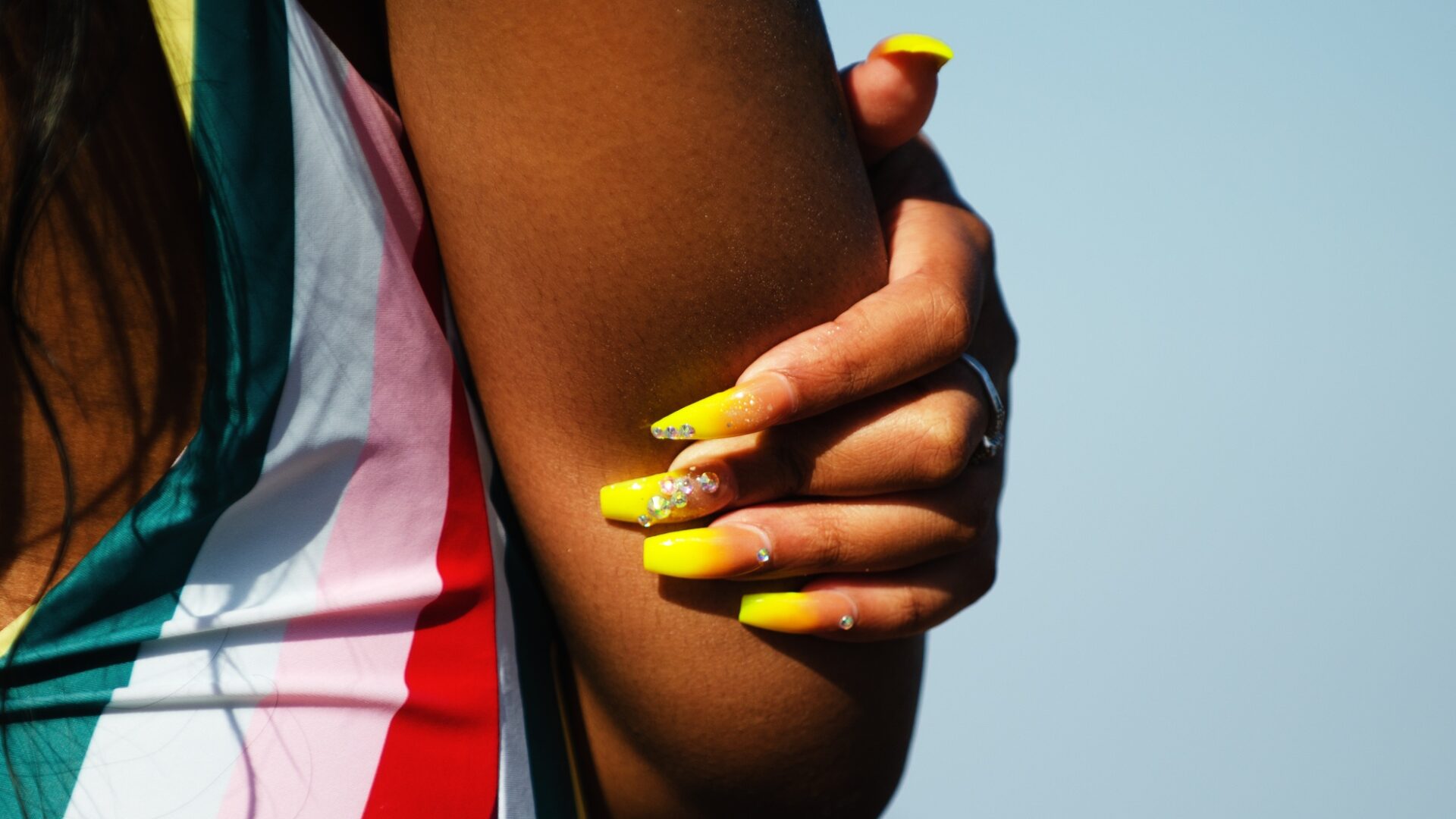 What To Know About Nail Care Before And After Acrylic Tips
We got "tips" from a celebrity nail technician.
Getting our nails done can be an essential piece of self-care. The feeling of a spa-style manicure and pedicure complete with fall-colored acrylic nail sets and ombre effects can really make or break a look. In between getting these full sets and breathing in the ironically therapeutic scent of acetone as a sense of comfort after a long work week, what are we doing to really take care of our natural nails?
"Let's be clear anything on your nails like acrylic nails or gel nails can put wear on your natural nails," nail technician Trenna Seney told Girls United about the essentials of nail care. "The proper way to take care of your natural nails is to let them have no product on them for a while; take a break. Nails don't breathe but it is important to get a regular manicure, clean the cuticles, [and] let them be natural for a week or two."
Check out these Black girl nail technicians across the country slaying the nail game!
Seney, whose work has been featured in NYLON, Cosmopolitan, ELLE, and most recently the hands of Keke Palmer at the MET Gala, first got her interest in nails when she was transitioning out of the fashion industry. Though she was a well-respected fashion creative who painted custom jackets for Cardi B, 2 Chainz, and Amber Rose, Seney wanted to switch careers, yet still, keep her knack for painting intact. "I always loved nails and always had mine done, and [so I] thought, let me pivot to nail art," she said.
While she says that there's no right or wrong answer to how long one should keep their tips on, Senney says it's the responsibility of the nail technician to apply the nails properly to make them last. "I've had clients who last 5 and even 7 [or more] weeks with tips. You'll need a fill-in or a new set because your nails grow out, but I usually see my clients every 3-4 weeks for a new set," she exlpained of her own personal experience.
When it comes to her personal preference between tips, gel nails, or going completely natural, Seney has her own agenda. "Honestly there's nothing like a new set of tips. You take off the old product and start from scratch," she said Girls United.
In addition to getting a fresh set of nails, what are the proper steps to taking care of your natural nails after they've been removed? "With nails, your natural nails are your foundation; you need to take care of them. Once you remove your tips, get a clean manicure, file your nails, clean your cuticles, get a clear coat of polish and just let them be for a while. It might not feel as good as tips but you're taking care of your nails!"
As per her personal recommendations, Seney swears by Nail Envy by O.P.I.. "It looks milky and it is a strengthener for natural nails so when girls remove their nails, they can apply this on weekly and it'll help with their nail care journey," she told Girls United.
Photo Credit: Getty Images