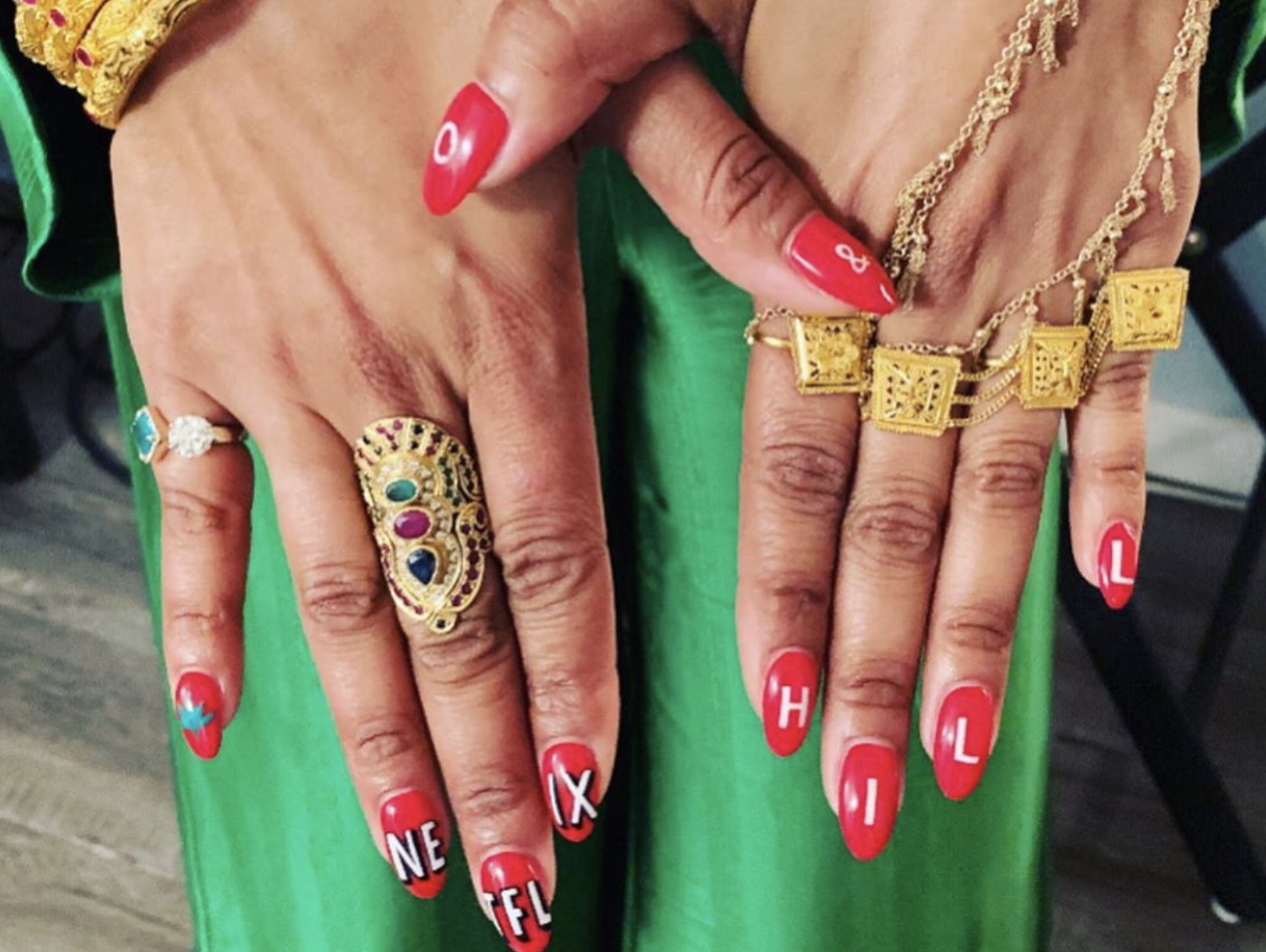 Kelis' "Netflix & Chill" Nails Are A Vibe
Her fresh set is in support of her new Netflix series.
Alternative singer Kelis has always had the flyest style.
From her green and pink two-toned afros, to her all-gold grill, Kelis has been a source of inspiration to many for the past twenty years. Now, she's become nail goals with her manicure.
In her latest Instagram post, she shared a photo of her nails which read "Netflix & Chill" — which is how an increasing amount of people are spending their time these days. Though it's actually a #TBT moment, as she first debuted her nails in June 2019. But now, she's providing more context.
The "Bossy" singer's look is in support of Cooked with Cannabis, a forthcoming Netflix series that she's co-hosting with chef Leather Storrs.
The show is a competition wherein contestants prepare food with cannabis-infused ingredients. Kelis has spent the past several years as a chef, and she also trained at the prestigious Cordon Bleu culinary school in 2008. She's more than qualified to serve as a judge.
"As a chef, I was intrigued by the food and as an everyday person, I was interested in how powerful this topic is in today's society," Kelis wrote on Instagram. "In this country, many things have been used systematically to oppress groups of people, but this is so culturally important for us to learn and grow together."
Cooked with Cannabis will air on April 20, 2020.
Photo credit: Instagram