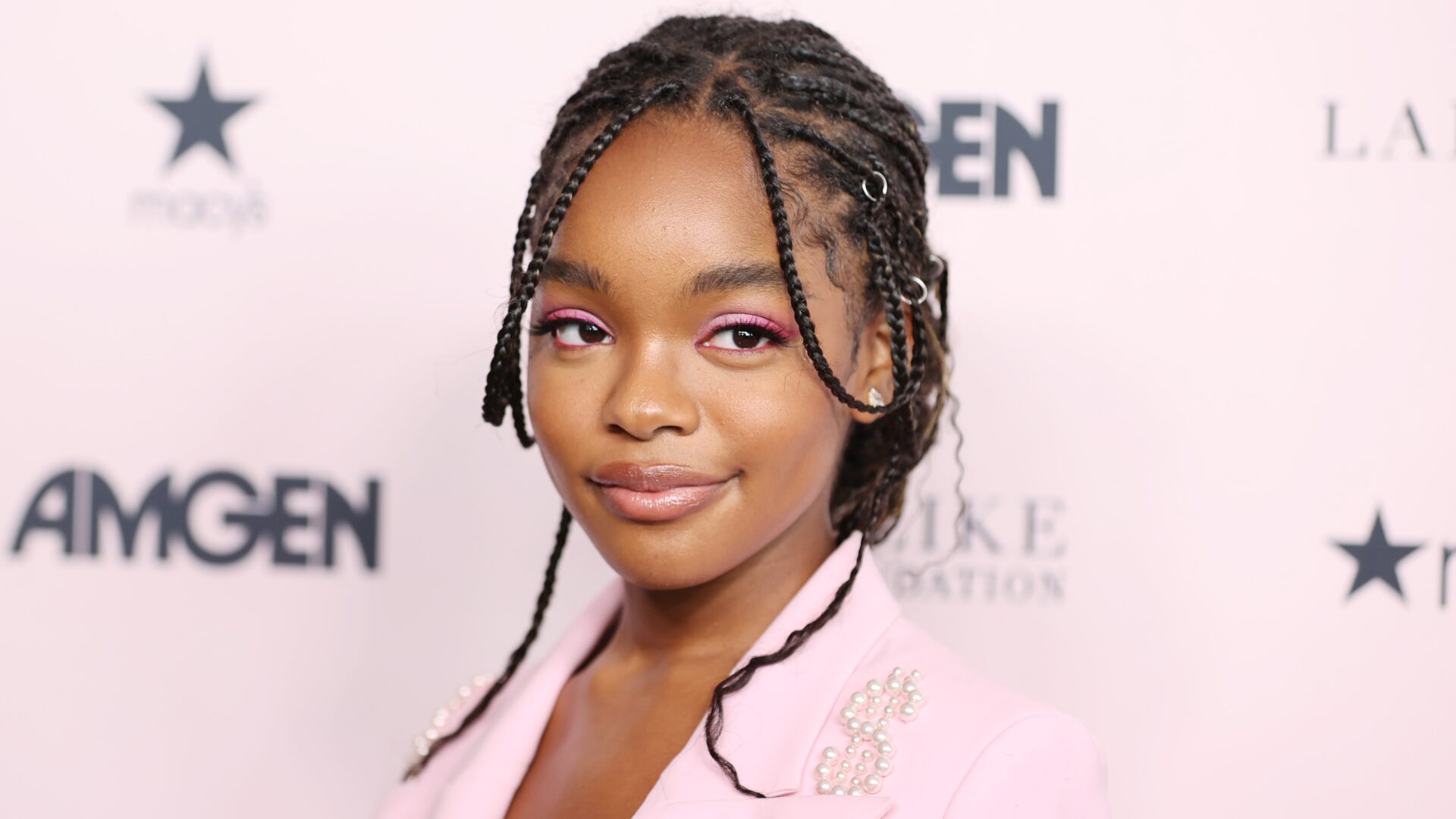 Marsai Martin Shares Her Secret To Being A Good Gift-Giver
The 'Black-ish' starlet handpicked every aesthetically pleasing item on the list.
The holiday season is here so that means that the time for getting gifts together has officially begun. Not everyone has the same hobbies and interests so it may be a bit overwhelming to shop for everyone in your life. You can't get the cult film lover the same gift as your yogi friend, so where can you turn to if you need an eclectic gift guide with something for everyone? Well, Hollywood's youngest executive producer Marsai Martin may have the perfect solution for you just before December hits.
Martin teamed up with Amazon Lifestyle to curate the perfect gift guide for every friend and loved one in your circle. From tech necessities for the work-from-home gadget lover to silk pillowcases for your nighttime skin routine, she has you covered if you're looking to do some thoughtful and affordable holiday shopping. "When curating my gift guide, I want to make sure I included items for everyone. From the chef, the fashionista, the homebody, to the wellness and beauty lover. There's something for everyone at Amazon Lifestyle and I wanted my gift guide to help make holiday shopping as easy as possible!," she told GU.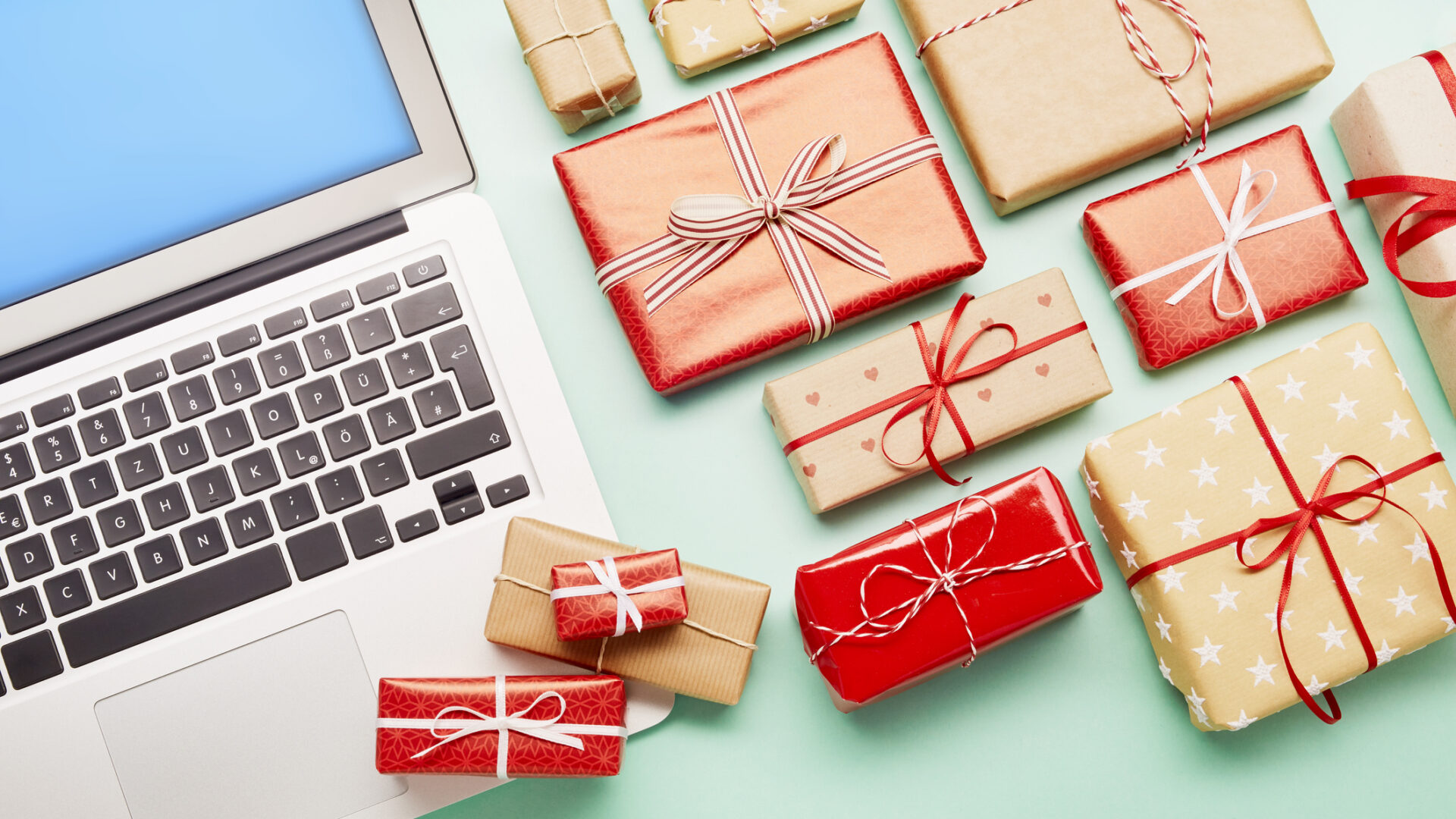 Want to shop for the wellness lover in your life? Check out these gifts ideal for anyone who puts their mind, body and spirit as a priority!
With tropical teas, a luxury Chrismukkah candle and everything in between, the OG Girls United cover star does have a few personal favorites from the gift guide that she would want to give to her close circle. "Definitely the Uncommon James Girl Boss Earrings. These earrings can dress any outfit up and I love the gold," Martin said. The 17-year-old Hollywood star also recommended the UV Light Phone Sanitizer as a must-have. "It gives me a huge sense of relief being able to drop my phone into the sanitizer right when I get home," she shared.
When she's not lending her voice acting talents to hit movies like Spirit: Untamed and Paw Patrol: The Movie, there's nothing Martin loves more than spending time with her loved ones. "What I love the most is being around my family that travels in for the holidays," Martin shared about her love and appreciation for the holiday season. "It's a beautiful feeling being around family that you haven't seen in a while. Also, the food of course!" When asked by her GU fam about her favorite holiday traditions, the Little actress shared a few of her memorable faves throughout the years with her loved ones including picking out a color scheme for the Christmas tree, shopping for ornaments, decorating the tree, and wearing matching pajamas on Christmas morning.
Know anyone with a soft spot for beauty and makeup? Tap into this gift guide for nail care, natural skincare products, and more!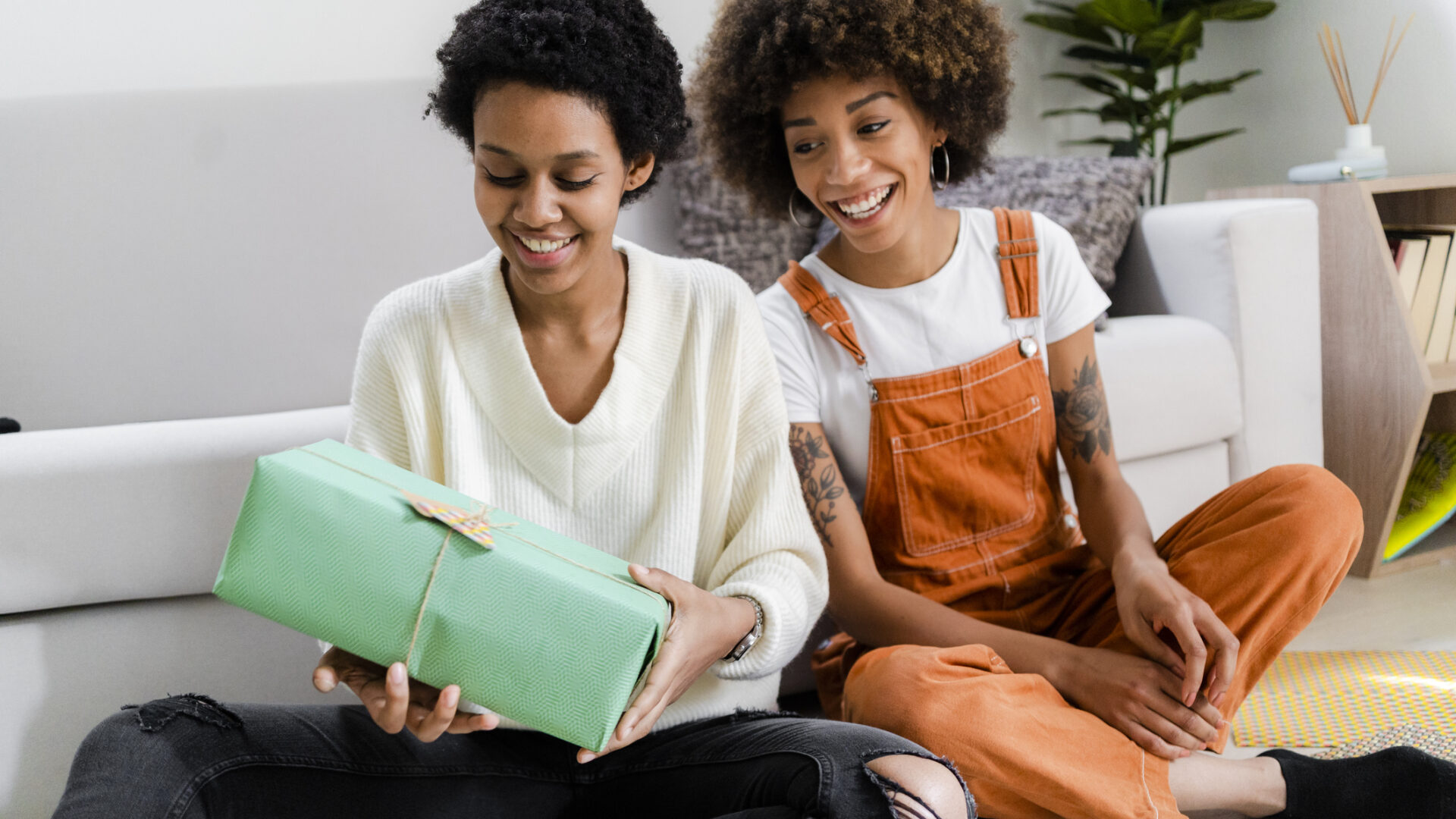 What have been some of her favorite gifts to give friends and family during the holidays? Special gifts gathered with the receiver in mind, of course. Martin said, "I try to give personalized gifts because they are unique and fun to create. It's not always the material things that matter. Just being able to spend time with family is one of the best gifts that anybody can give me or that I can gift to anybody else." It seems as though she's the gift-giving guru these days, right? Well, she was gracious enough to share with Girls United readers about her top tips for being the best gift-giver you could be.
"Two qualities that make someone an excellent gift-giver are creativity and thoughtfulness. It's always special when someone takes into consideration hobbies you love or remembers those personal moments about some of your favorite products when gifting," she explained thoughtfully. "Another important quality to keep in mind when shopping for your loved ones, is gifting an item that you know they will use in their everyday life. That's when you know it's an excellent gift! This year, I'm definitely gifting my artsy friends and family this Beeswax Candle Making Kit and the coffee lovers this BLK & Bold blend."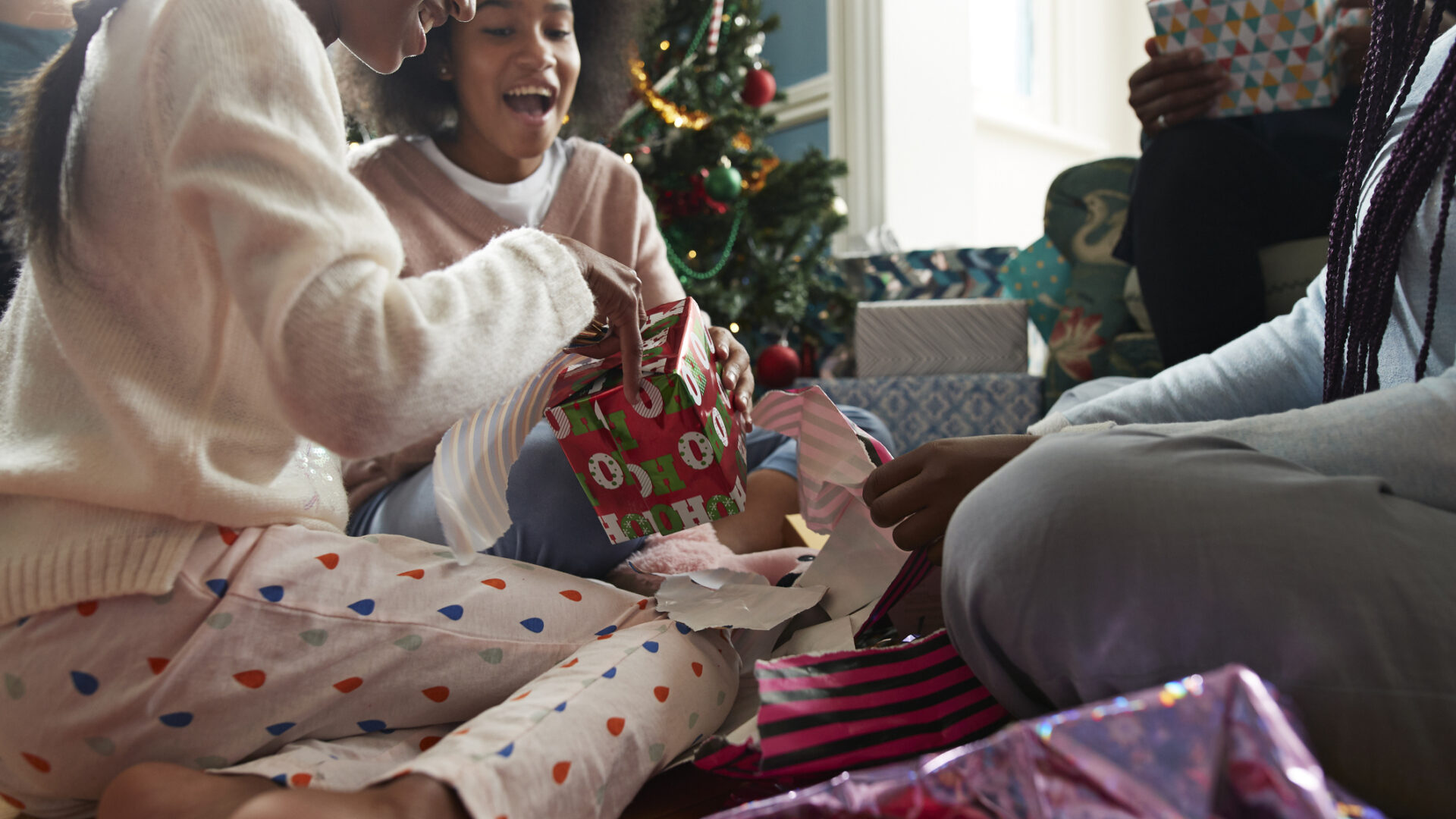 Check out this list of Christmas gifts that we're sure the Gen Z'er in your life would go crazy over!
Amidst all of the incredible projects she's been working on from introducing her Genies avatar to the metaverse to launching In The Know's Money With Marsai show, it's important that the young boss takes a break to spend time and enjoy the seasons' greetings. "I plan on spending the holidays with my family. Enjoying the break and cozying up with my U UQUI Fuzzy Blanket. It's the perfect blanket for this time of year," she told us while shamelessly plugging in another gift guide item. As another act of self-care and finding confidence in her beautiful smile, Martin partnered with Invisalign earlier this year for their ChangeMakers program, as reported by TheGrio.
While spending time with family, Martin also makes it a mission to adjust her self-care routine to the colder, brisker winter and fall seasons. "My skin tends to get super dry in the winter so I always try to moisturize daily and add moisturizing masks to my daily routine," she told us before recommending her gift guide favorites for skincare lovers. "I love the Eclater Gold Undereye Patches for extra hydration."
To indulge in all that Martin's gift guide has to offer this holiday season, head to Amazon Lifestyle or the direct link here. Be sure to also stay tuned for Martin's voiceover in The Proud Family: Louder and Prouder on Disney Plus.
Happy holiday shopping, y'all!
Photo Credit: Photo by Marc Piasecki/WireImage x Amy Sussman/Getty Images