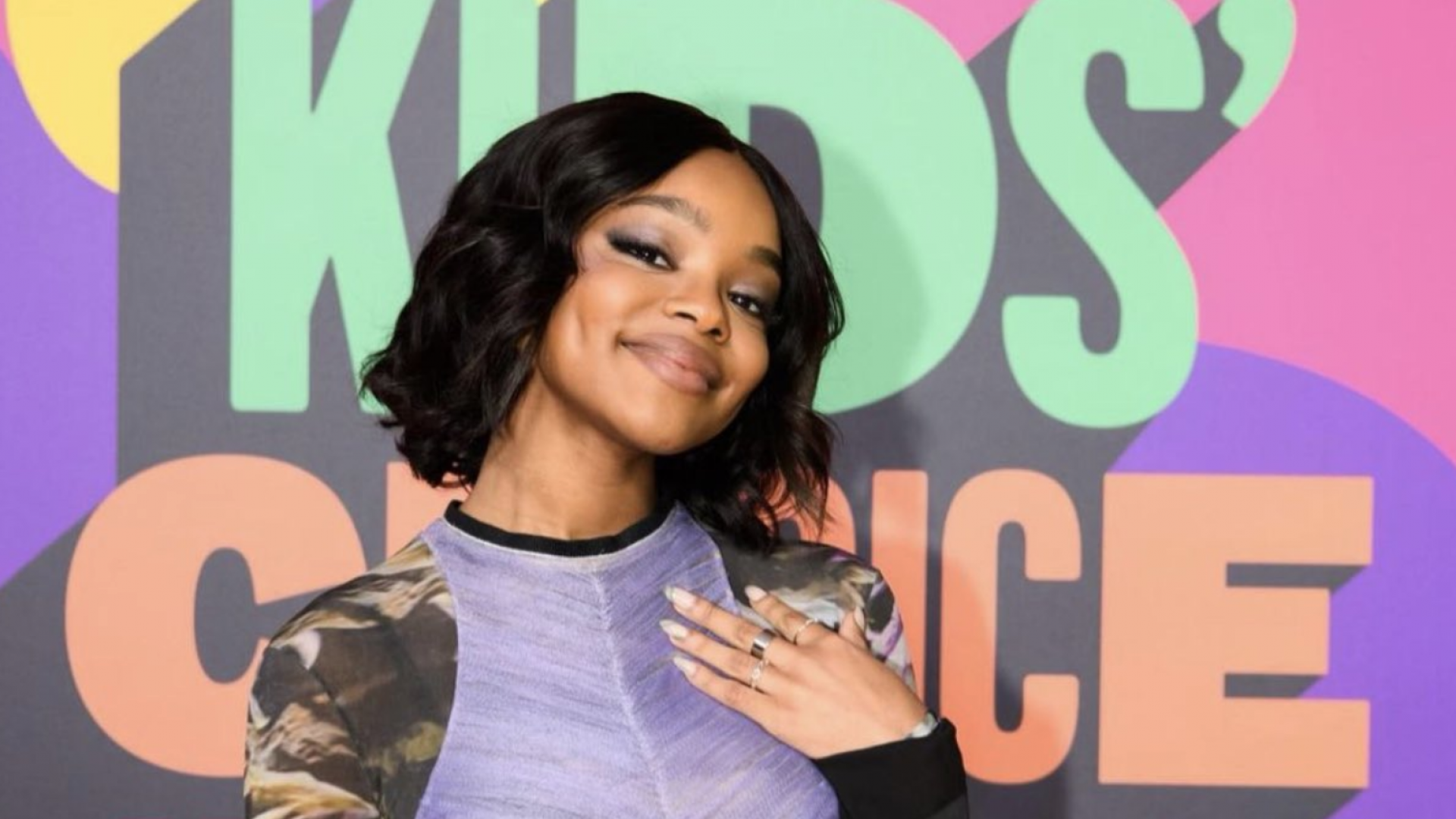 Marsai Martin Will Be The Youngest Guest Host Of 'Entertainment Tonight' In The Show's 30-Year History!
The 16-year-old is a young queen on the rise.
On June 2, the 16-year-old black-ish star will appear on Entertainment Tonight in support of the upcoming animated film Paw Patrol: The Movie, in which she co-stars. Her role on tonight's episode will make her the youngest guest host in the show's history!
The film synopsis is as follows: "In the film, the Paw Patrol unite to fight against their biggest rival Humdinger, who has just become the mayor of Adventure City. As soon as he steps into power, he starts to wreak havoc on the town. Ryder and his group of pups are on a mission to stop him and save the town with the help of a few gadgets and gear and help from their newfound friend Liberty." Martin will voice Liberty.
Additional co-stars include Yara Shahidi, Kim Kardashian West, Tyler Perry and more.
Paw Patrol is a popular children's show on Nickelodeon. It centers a crew of rescue dogs who always save the day.
Read our Girls United cover story with Marsai Martin here.
In mid-March, it was also announced that Disney Channel had ordered a pilot episode for Saturdays, a comedy show helmed by Martin. It is set to be produced by her production company Genius Entertainment. The show was immediately celebrated for its inclusion of Black girls of various skin tones and its avoidance of traumatic narratives.
It will focus on a 13-year old girl named Paris and her competitive skating squad. "When we met with Marsai about this project, we couldn't have been more impressed with her passion for diverse storytelling and commitment to female empowerment," said Rafael Garcia, the vice president Development of Disney Branded Television. "We're extremely excited to team up with Norman and the Genius Entertainment team to tap into roller-skating culture," he added.
The episode of Entertainment Tonight featuring Marsai will air tonight at 7:30pm EST/6:30pm CST. Paw Patrol: The Movie is due out on August 20, 2021.
Photo credit: Nickelodeon