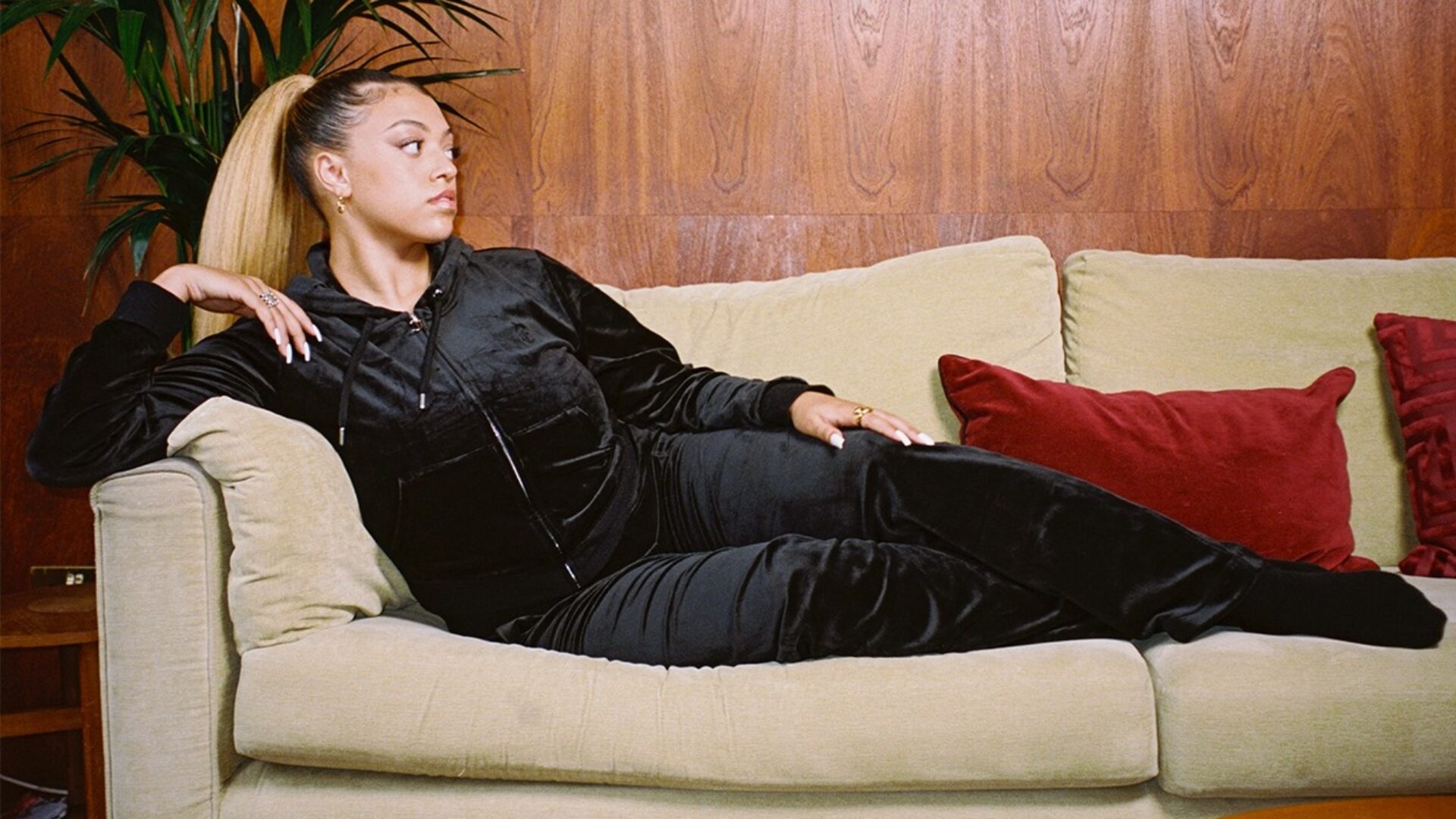 Mahalia's Juicy Couture Collab Lets Her Channel Her Inner 'Mean Girls' Cool Mom Vibe
If she were a mom, Mahalia definitely wouldn't be a "regular mom."
First, Baby Phat collaborates with PUMA, then New Balance brings dad sneakers back in style. Now, Juicy Couture is bringing velour tracksuits back in style just in time for the weather change. Like most of us, Mahalia always wanted to be one of the girls that were hip to the latest trends, so it was an obvious choice to be part of Juicy Couture's latest campaign when the opportunity was presented to her.
"The signature tracksuits have always been my favorite, to be honest. They feel classic and iconic. I can't tell you how long I've wanted to have those pockets on my booty," Mahalia laughed as she exclusively shared the deets about her collaboration with Girls United. "I love all of the colours, too. They feel understated but still fun and stylish."
The London-based songstress brings her own signature style and flair to Juicy Couture's already-iconic looks, which are all available to shop on Tessuti's online store. The collaboration includes hoodies, pocket joggers, boxer briefs, puffer coats, and swimsuits.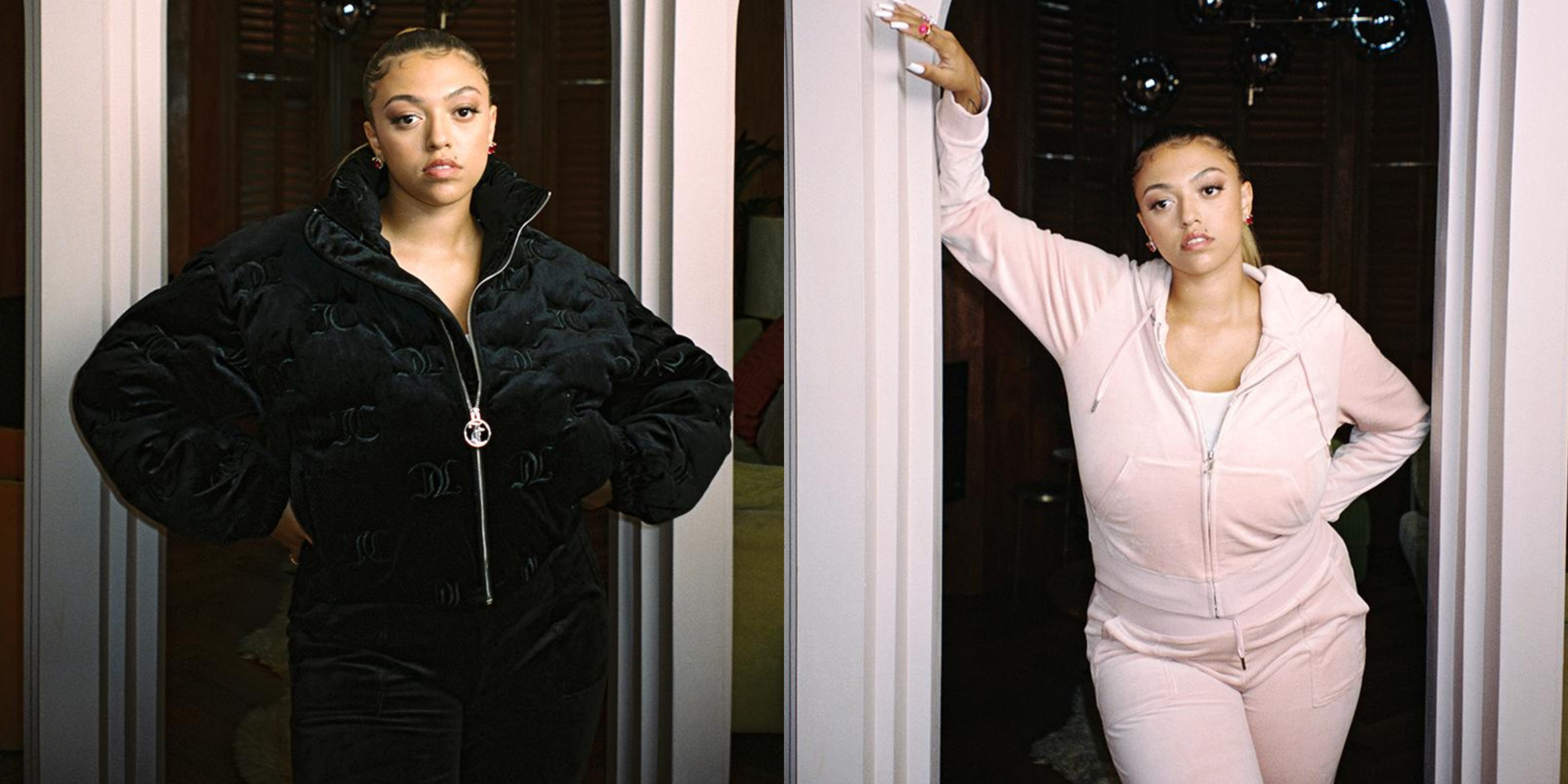 When asked if she was a die-hard Juicy Couture girl, she answered with pride that she "definitely wanted to be." Alas, the collaboration allows for the "Grateful" singer to live out her ultimate Y2K fashion fantasies. "Juicy was in everything I saw when I was younger. It was in films, magazines, TV shows – everything," Mahalia reminisced. "I never actually got my hands on any Juicy Couture when I was younger. The second I was old and able enough to buy my own things though, I got a classic black juicy track top second hand which was a big moment!"
The "What You Did" collaborator admitted her adoration for the resurgence of Y2K trends from butterfly clips to oversized 90s style jeans. It brings her back to a simple time when fashion was at its peak of creativity and innovation, especially for Black girls.
"I love the way that fashion comes around full circle period. It feels nostalgic and reminds me of everything I grew up with. It also gives me a chance to try out all the trends I wanted to as a kid but never got to because I was too young or couldn't afford the latest clothes that my friends were wearing," Mahalia admitted.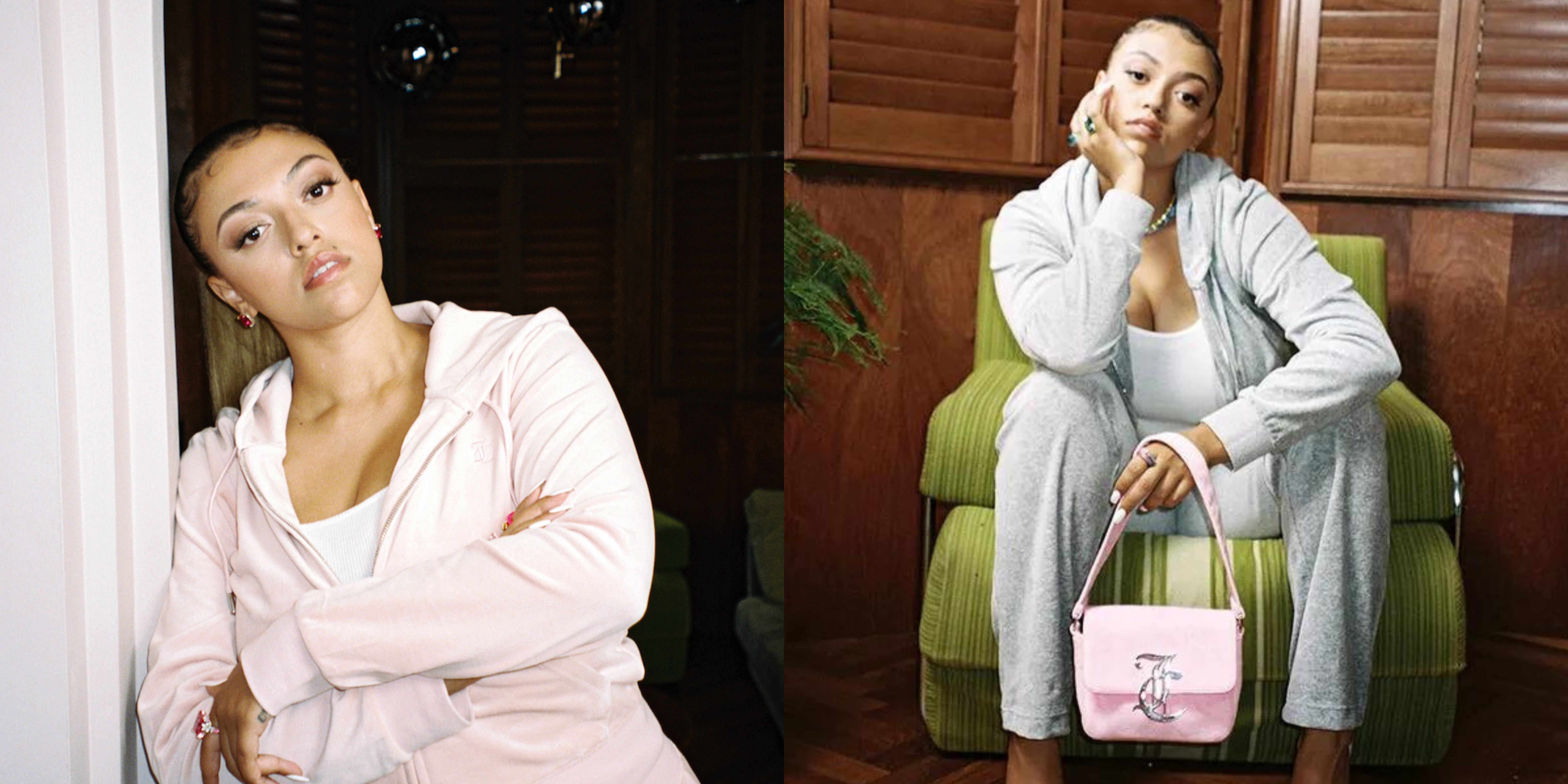 Like most of us, you can't look at a pink velour sweatsuit without thinking of the Barbiecore-ness of Tina Fey's cult-favorite movie Mean Girls. Remember Regina George's mom played by Amy Poehler? If you're anything like Mahalia, you can't get over the iconic scene when she walks in with non-alcoholic hump day margaritas and a smothering love for her daughter's drama-filled circle.
"I mean, I think we all secretly wanted Regina George's mom to be ours growing up. The 'cool mom' thing was definitely something to giggle at and maybe fantasize about," Mahalia chuckled. "Coming into the bedroom in a baby pink Juicy tracksuit and a cocktail felt pretty iconic."
About D'Shonda: Born and raised in Brooklyn, NY, D'Shonda Brown is the Associate Editor at Girls United. When she's not interviewing or writing, she enjoys running, dancing, buying sneakers, and binge-watching Lifetime movies.