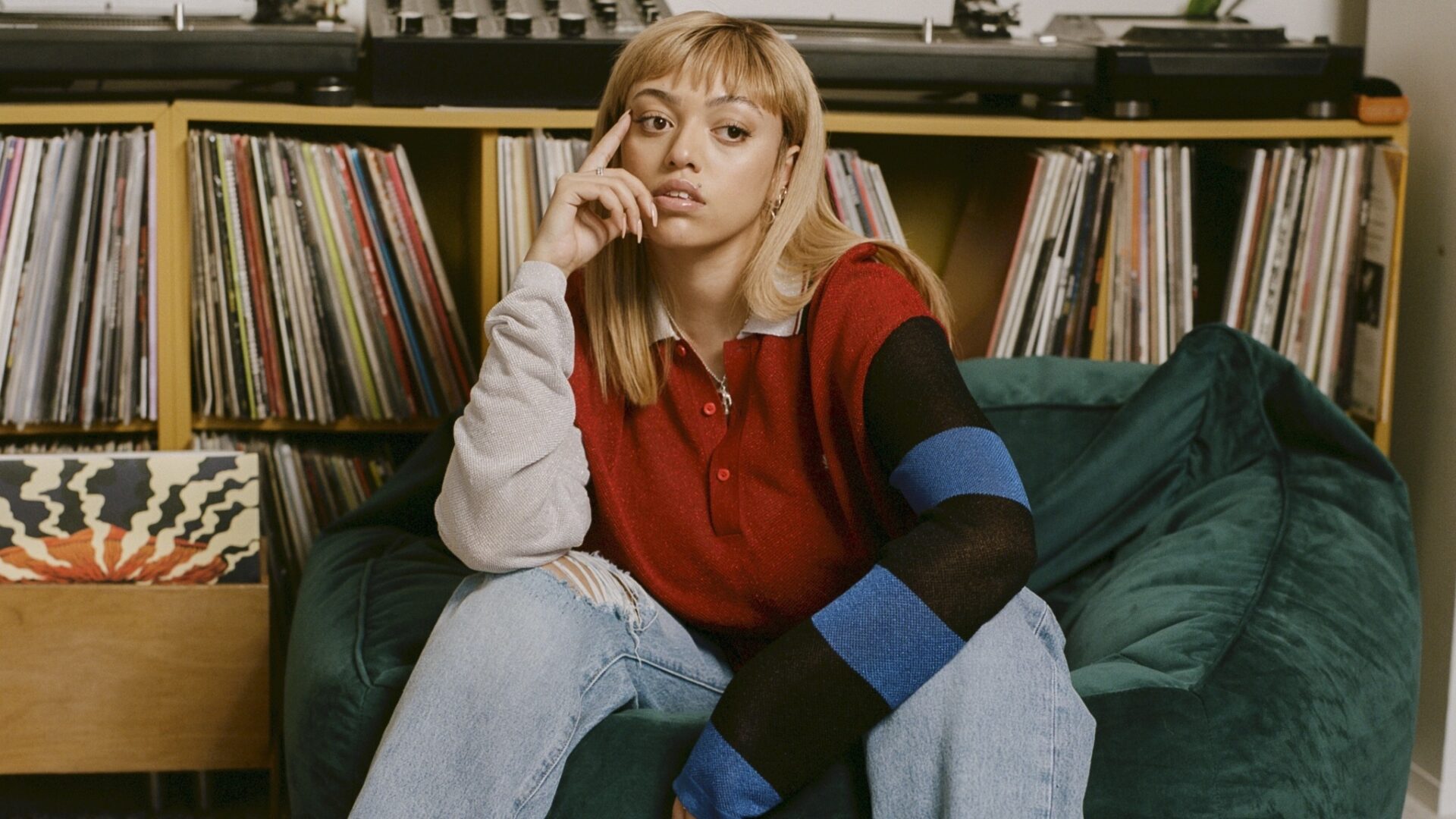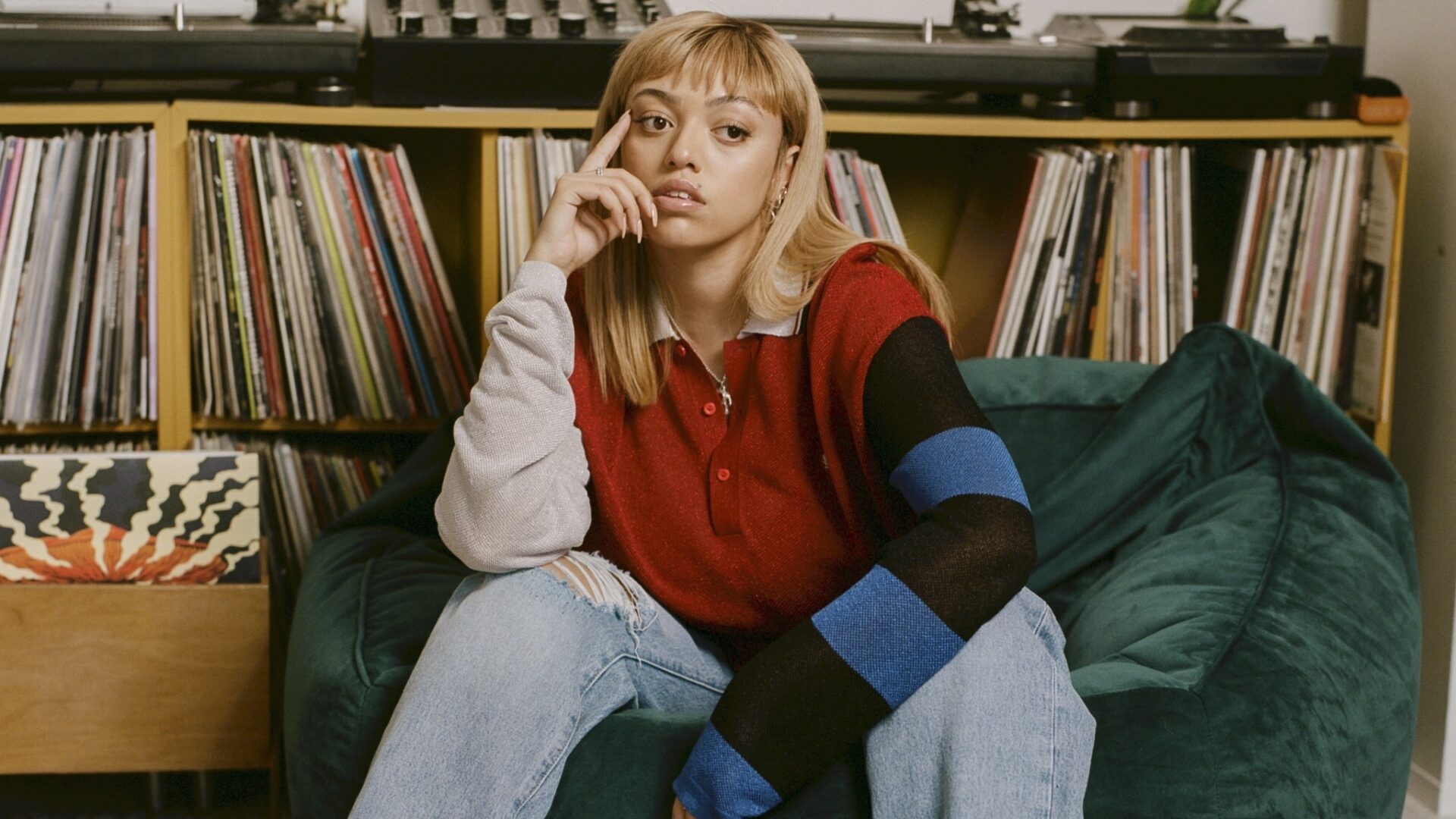 Mahalia Pens A Heartfelt 'Letter To Ur Ex' In Latest Single
"Please stop with the textin', callin', showin' up," the R&B singer croons.
Mahalia had a strong quarantine season for her music, including collaborations with Ella Mai for "What You Did" and Rico Nasty for "Jealous," but just because the streaming numbers and video views are going up doesn't mean that there's time to stop here. The "Roadside" singer is preparing to give fans a highly-anticipated EP following her 2019 album Love and Compromise, and has given fans a bit of a taste with her latest single, "Letter To Ur Ex."
I don't wanna sound like a bitch, no, I don't wanna
If you carry on like this, you gon' get your karma
Take it from a girl who's already been through the trauma
Please stop with the textin', callin', showin' up
I think you know what you're doin' and it ain't showin' love
Stop now, baby, it's drivin' me crazy, please
In Mahalia's sultry alternative R&B single, the songstress pens a candid letter to her lover's ex, explaining that her intrusion in their relationship is obstructing the peace and holding him back from moving on. "When you hear the song, I think you can kind of tell it almost felt like a diary entry," Mahalia told Girls United. "I literally wrote it. I remember the day really clearly. I just sat at my dining table with my laptop and my microphone and wrote it right there. I was kind of on my own, with nobody around and no one else with me. It was really quite a personal thing."
Growing up in a dual heritage family to a Jamaican mother and white British father, the Leicester, UK native always had an appreciation for music due to what she described as a "soulful house" that she was raised in. Crediting her parents for introducing her to the greats and challenging her taste in music, Mahalia notes that her parents' own love for the arts led her to where she is today as a singer-songwriter. "My parents definitely ensured that I had a wider capsule of music and I think that was why I played music. My mum and dad were in a band and I would watch their shows. Growing up around that meant that nothing felt impossible for me. The idea of being a songwriter and an artist and playing in venues, that didn't feel impossible," she explained.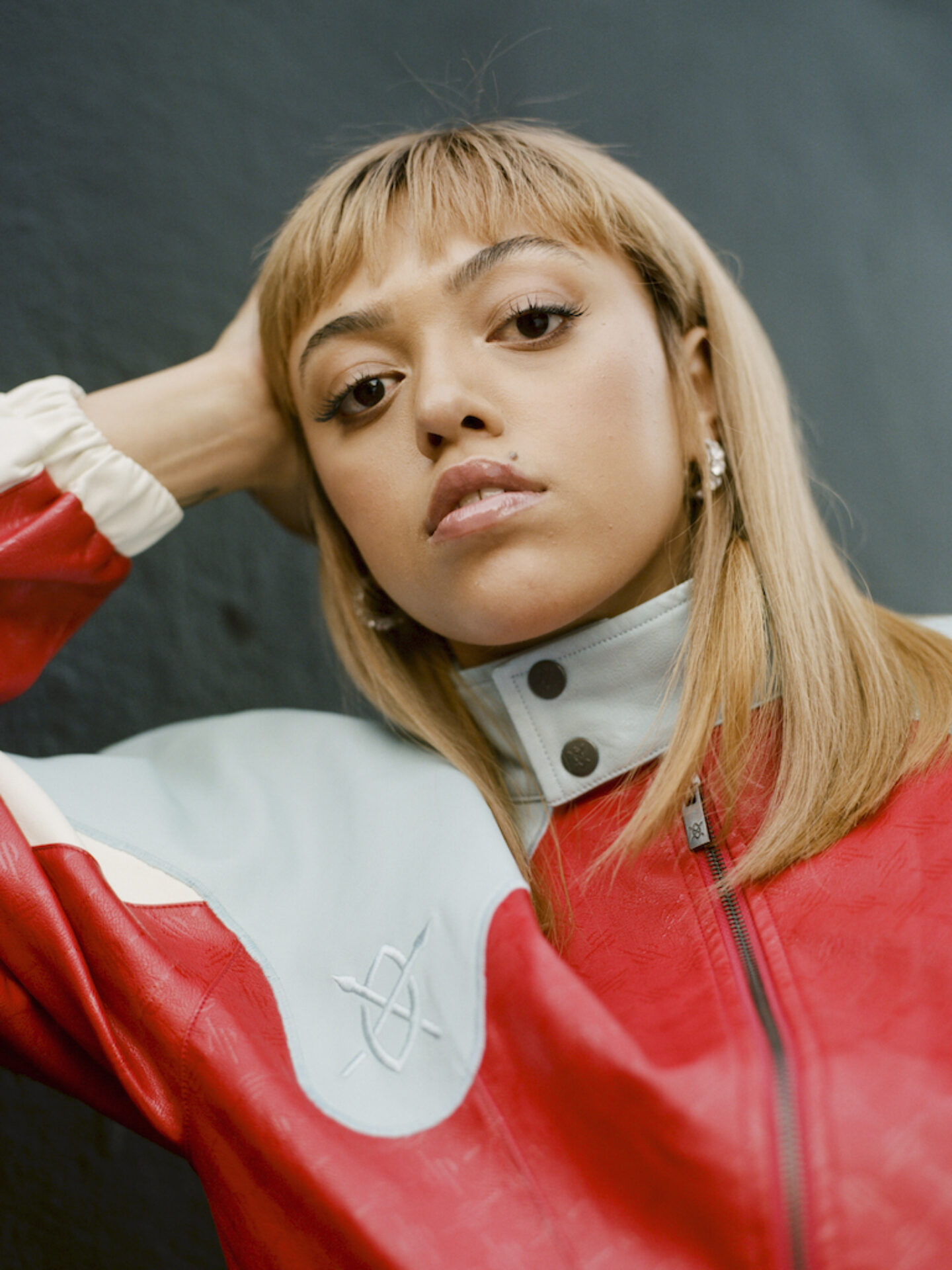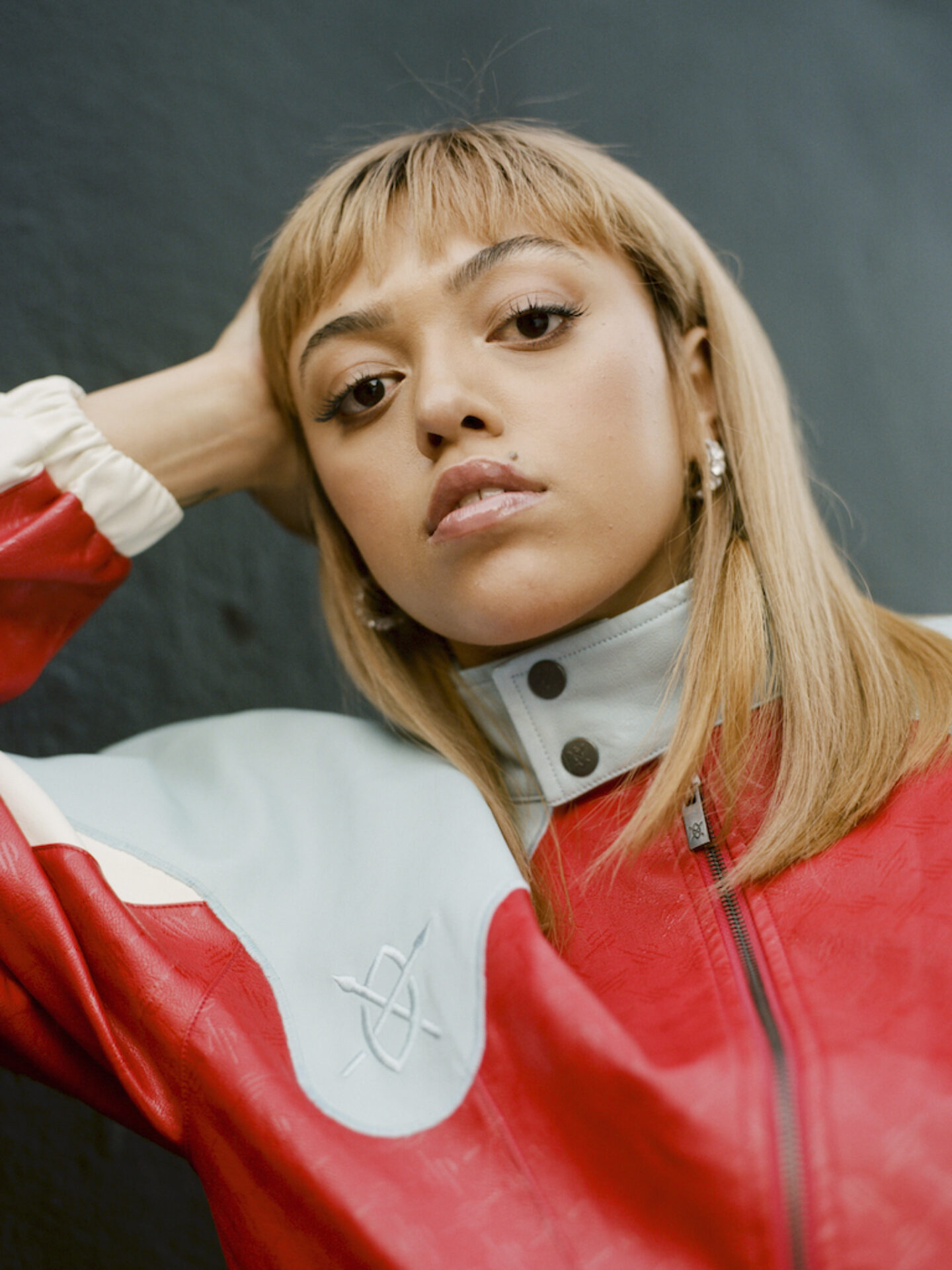 During an interview with Girls United, Mahalia broke down the inspiration behind "Letter To Ur Ex," the importance of setting boundaries while in a relationship, and forthcoming projects that she has in store for her fans.
On the inspiration behind "Letter To Ur Ex":
"It was either like the night before I wrote it or a couple nights before, me and my boyfriend had a bit of a rut. I don't even know if I could call it a disagreement. It was more so my being upset about his ex still getting in contact and wanting to meet up. It's interesting actually because I feel like in a lot of ways I win the lottery with him. He's a super sensitive understanding guy and I think he was understanding my frustration. I think I just really wanted to speak to her and that's why I wrote the song.
I remember when I was in school, sometimes they would talk to us about writing letters and if you were ever frustrated about something, write a letter and never send it or burn it. I think that's what "Letter To Ur Ex" was for me. It was almost a way of kind of self-therapizing through this situation. I basically directed it at her and it's a letter that says, 'I need you to stop so that I can move forward,' but it's also a letter that says, 'I hear you, I understand, and I get it. I've been there before, but you got to go, I need you to let him go so that I can move forward.' That was kind of where it came from."
On the importance of honesty, communication, and setting boundaries in a relationship:
"Anyone who follows me or sees what I talk about in interviews, it's no surprise that I've definitely done my fair share of dating. I've had a couple of boyfriends and I'm still super young. I really take after my mum in that sense [because] she was kind of the same. If anything, I think when I was growing up, me and her talking about boys, relationships and love was a huge part of our mother-daughter relationship. It was how we connected a lot when I was younger. That honesty is so important.
I always thought that I was in quite honest relationships, but I think when it came to this situation, in the past, I might not have said anything or reacted out of fear of upsetting the person I was with. It's really telling that I'm now in this relationship where I feel able to say, 'That shit pisses me off,' or 'That doesn't run with me.' It feels like we're in this healthy place where I'm allowed to feel however I feel and he just listens. I definitely think that some people writing a song like that could have caused some backlash or made them feel a type of way, but I think he also knows that's my way of communicating. That's my way of getting things out is to put them in song or on paper. It must be a full-time job being with a songwriter because nothing's ever that private, but I'm lucky because he is also an artist and a songwriter, so he totally gets it."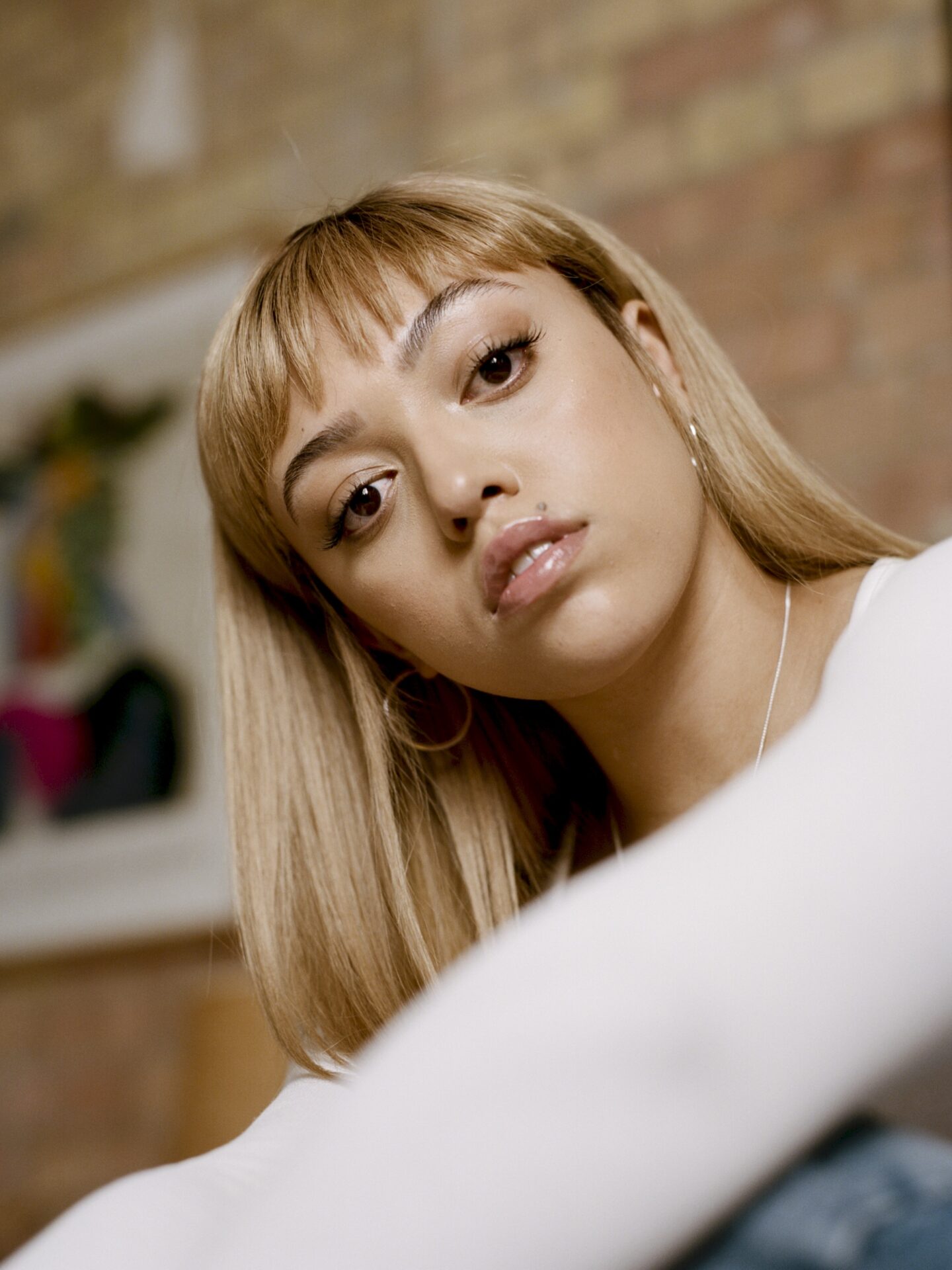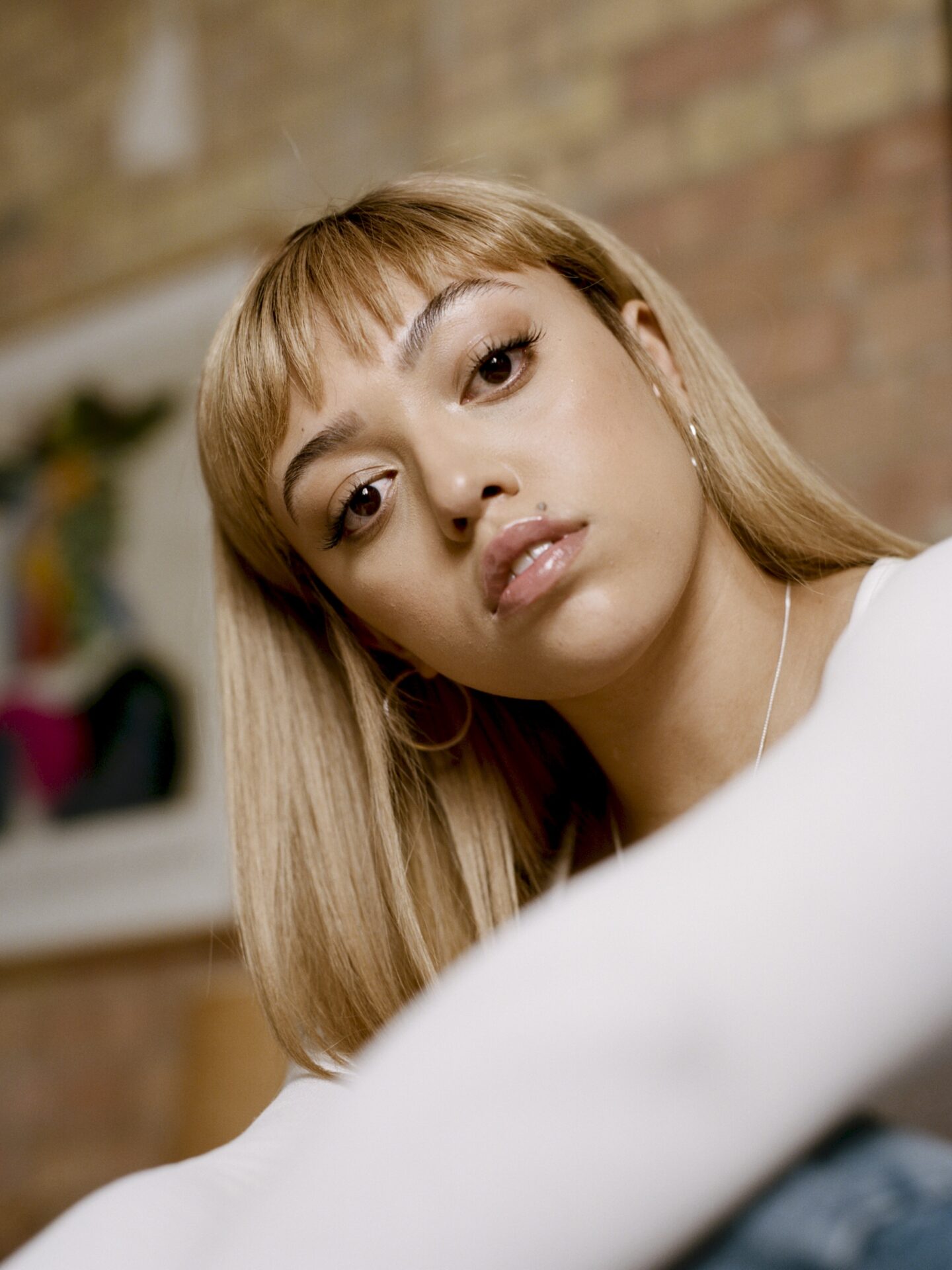 On her growth as an artist since her Love and Compromise EP:
"Considering that I put Love and Compromise out just before the pandemic, I feel like I've grown so much. Before that time, I was basically on the road 24/7, not really speaking to friends, not being able to form any kind of healthy relationships because I was always away. I was always in London for a minute and then I'd be gone for three months. Then I'd come back for five days and I'd go again and try to write an album in the middle of all of that. Since then, it's been really special to see myself grow as an artist, yes, but also as a young woman. Spending the last two years in London, I moved in on my own. I started writing songs again purely on my own in my house and I hadn't done that since I was a kid. The last two years, as kind of weird and strange they've been, they've been really enlightening for me and shown me that I can do a lot more on my own than I ever thought I could before."
On transitioning from isolation and quarantine to touring and performances:
"It's been a mix of emotions. When I did my first show back, I was definitely the most nervous that I'd ever been before. Me going on stage, it's hoping that almost like you've still got it, hoping that I can still perform right. I can still sing right. I can still talk to people. It was a kind of nervous experience, but also, it's so exciting. I'm in LA right now writing and I'm trying to plan some sort of meeting with fans where we can either have a picnic or some kind of food and just sing some songs, or I'll bring a speaker and we'll play some songs.
I just love the fact that we're able to think about that again because it just felt so impossible before and there was definitely a time when I didn't know if I would ever hit the stage again. That's a really weird feeling for any artist, I think, not knowing when your next show's going to be able to connect with people because that's kind of what we do. We hope that we'll create art that will connect and then we can go out and connect again on stage and then do stuff like that. I think I miss tour so much and I miss being able to play new music, connect, dance, talk, laugh and all that stuff. I'm excited for everything to kind of come back again."
On her plans to take over 2022 with new music and projects:
"I think I'm going to put out an EP in a couple of months. I'm just kind of getting that finalized and that EP came from writing my second album and then realizing that I didn't want it to be that long. I just didn't want it to be so long before I put out any new music. I took a bunch of songs that were from my original album list and I put them onto an EP. I'm hoping to put out that EP and then be on the road to making and producing my second album. If that comes out this year, that would be amazing, but it could also be late this year or the start of next year. I'm focusing on making as much music as I can, telling all my stories that I've built up over the last two years and getting back on tour.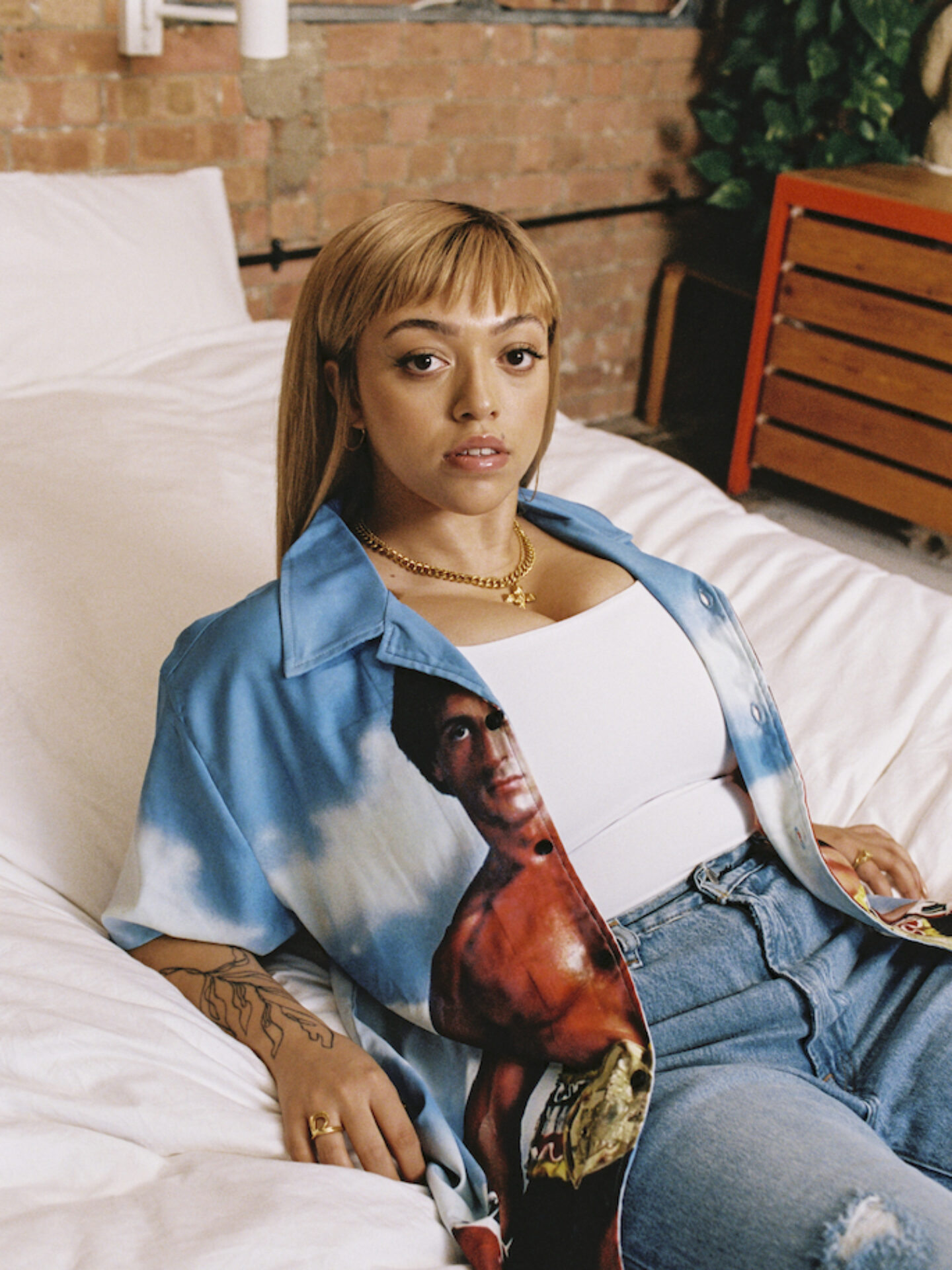 On where she sees her career going in the next couple of years:
"That's always the golden question that I can never answer. It's really difficult because I decided when I was younger that I was just going to ride every single wave and I wasn't going to put too much pressure on myself. I never really made any huge goals. I think the biggest milestone for me coming up is to put out a second album. I think after the first, you're kind of building up momentum again and you're trying to reach that point again. The next two years, I'm not sure. I would love if this album did better than the last one, but I'm just ready.
I'm just ready to try and push myself up and hope for the success that I am always hoping for. I definitely want everybody to know my name and know my music. I think that's the most honest way I could say that, you know, us Brits find it really hard to big ourselves up. I don't know what it is. I think we're just weirdly polite, but I definitely want to be one of the biggest names in the world. I'm just trying to work out how to get there and make amazing music along the way."
Check out the official visuals for "Letter To Ur Ex" below on Mahalia's YouTube page, and be sure to stay tuned for new releases throughout the year!
Photo Credit: Vicky Grout