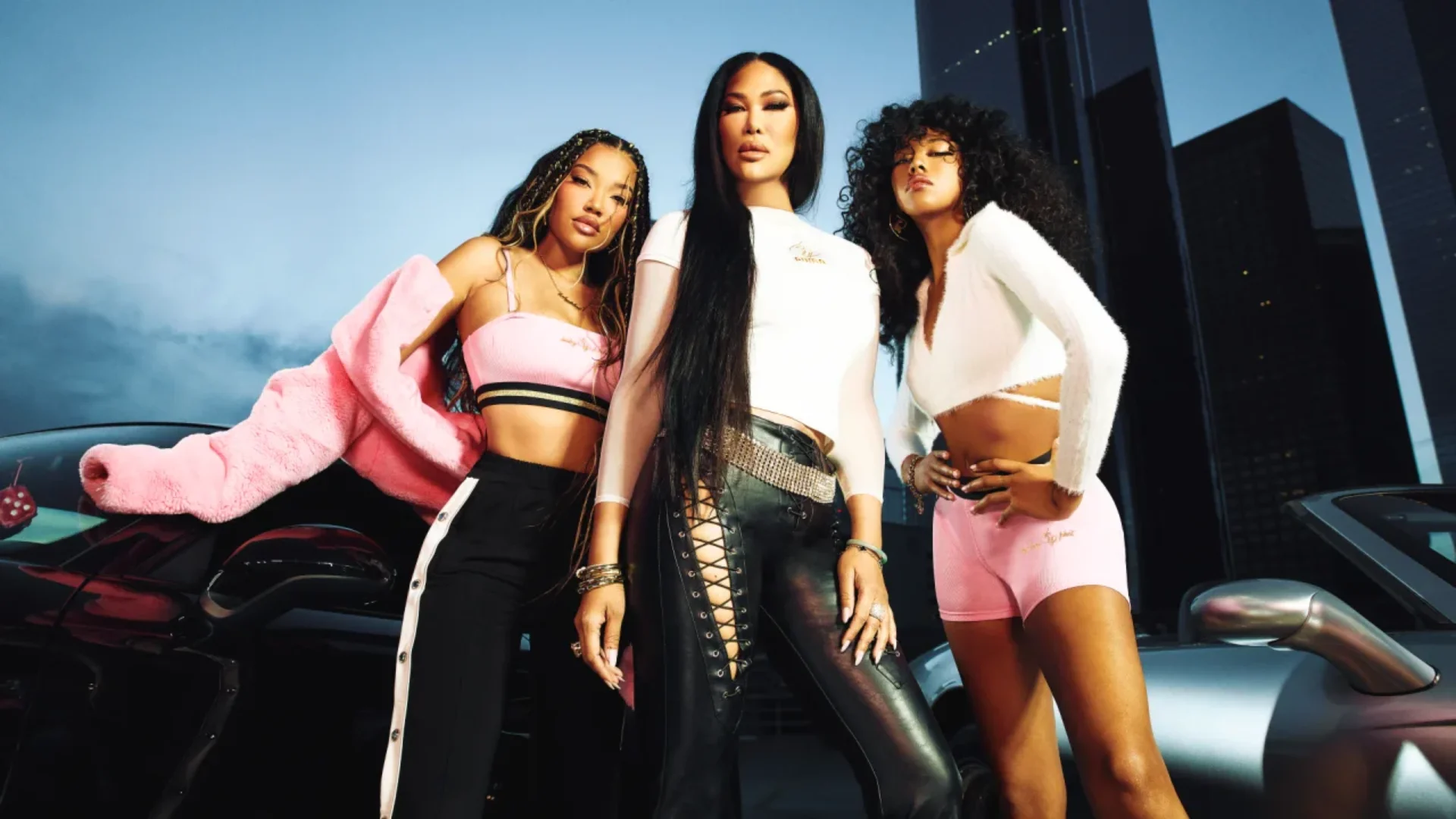 Y2K Comeback: Baby Phat Collaborates With PUMA For Exclusive Collection Launch
*Runs to find jelly heels and Tamogotchi*
Baby Phat had the 2000s in a chokehold from the vizors and baseball caps down to the bedazzled back pockets on the low-rise jeans. Kimora Lee Simmons' brand was easily the "it girl" staple of the Y2K era for Black girls, and if you didn't have that pretty silver kitty on you, you were trying to figure out a way to cop it. For the girls who didn't get a chance to flex their Baby Phat swag back in elementary and middle school, now's your chance to redeem yourself.
Baby Phat announced its limited-edition apparel resurgence in collaboration with global sportswear and athleisure brand PUMA, including a throwback baby tee, bike tights, and a 2000s-inspired cropped jacket. Footwear styles include the PUMA Mayze with an all-leather upper with bright pops of pink, and signature branded charms and the Mayze Sandal with pops of pink and patterned details in its design.
Originally founded in 1999 by Kimora Lee Simmons, Baby Phat brought the girls some of our all-time favorites including sparkly velour sweatsuits, baby tees, and feminine fragrances. "We're growing it and creating it again [and] enriching that legacy for my kids," Kimora said during an interview with ESSENCE contributing editor Greg Emmanuel alongside her daughter Aoki Lee. "We're very bonded, and very very close even if we bicker all the time like cats and dogs. They're giving me all the fashion, modern takes on business, [and] what we should do."
When asked about how she feels about the resurgence of the Y2K era in fashion, Kimora Lee said that she "100 percent" sees her influence in the fashion trends today. "I see my influence and the influence of so many of my peers and designers of the Y2K era. I think they say whatever goes around goes around, comes around. It's cyclical, it repeats itself every 20, 30 years, so here we are," Kimora added. "Whenever anyone says 'Y2K,' I'm like, 'I am an expert.' That's my thing. They love it."
The PUMA x Baby Phat collection retailing from $25 – $110 launched on Wednesday, August 17 on PUMA.com, Footlocker.com, Champssports.com, and select Foot Locker and Champs Sports stores. Additional PUMA x Baby Phat styles will launch later this year.
About D'Shonda: Born and raised in Brooklyn, NY, D'Shonda Brown is the Associate Editor at Girls United. When she's not interviewing or writing, she enjoys running, dancing, buying sneakers, and binge-watching Lifetime movies.