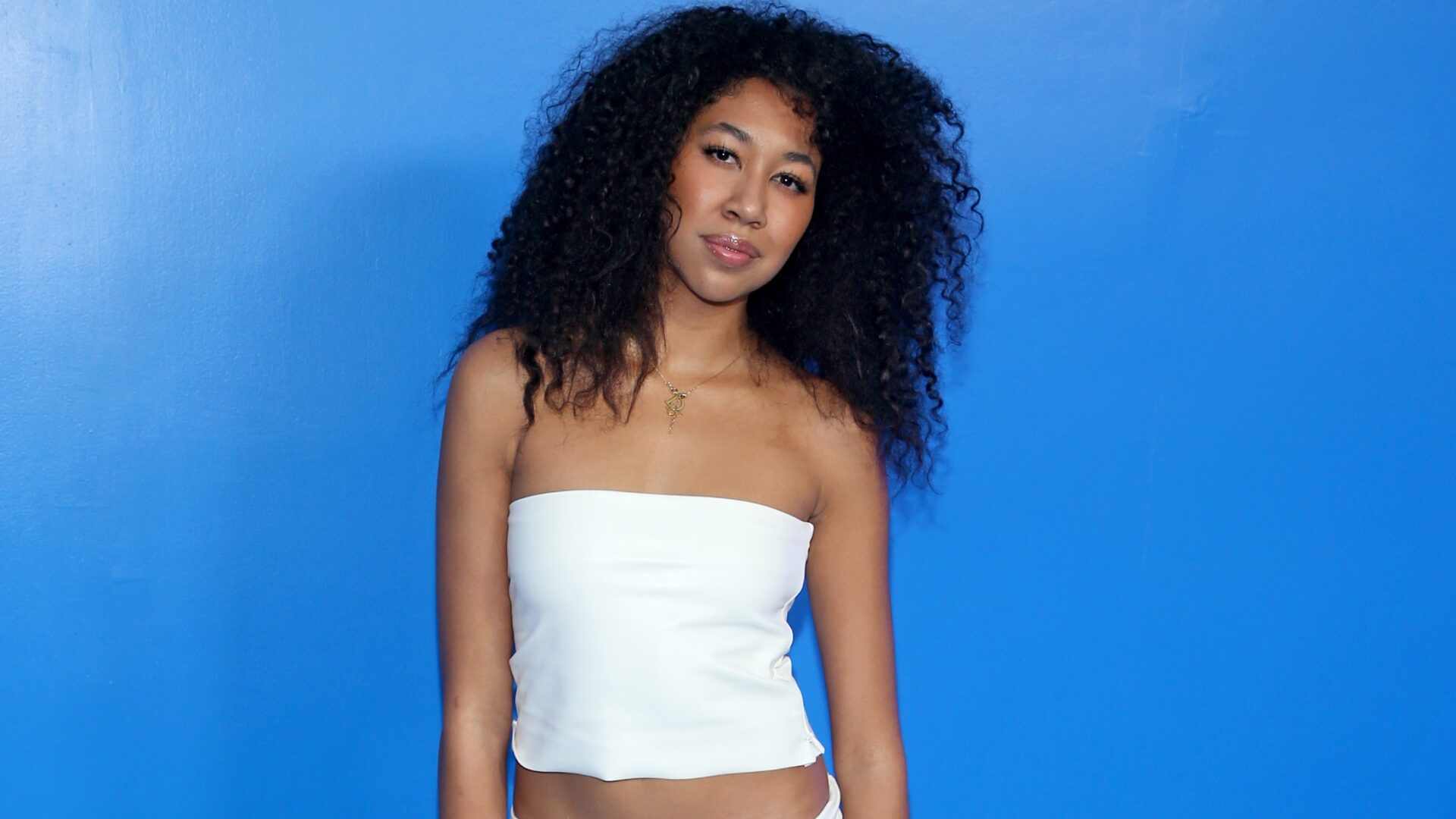 8 Times Aoki Lee Simmons Showed Us She Was A Model Student
She is celebrating her 20th birthday on August 16.
Happy birthday Aoki Lee Simmons! The daughter of fashion icon Kimora Lee and Phat Farm founder Russell Simmons is celebrating her 20th birthday on August 16. Despite her young age, Simmons has shown her various accomplishments over the years. She is proving that beauty and brains go hand in hand as she pursues her undergraduate degree at Harvard University and works as a model for some of the world's biggest brands.
Recently, the now 20-year-old spoke out about preconceived notions about models neither being smart nor educated, which she clearly breaks the stigma of. "You're so articulate and obviously educated…how come u chose modeling?," commented a user under one of her TikTok videos.
"Well, one, models aren't uneducated and not articulate, but two, I think what you're really getting at is, "Why am I going into a field that doesn't necessarily require a degree or require a whole lot of book smarts when I have a lot of education?'" she replied in a video. "Well, one, because I love it, and I think we should normalize liking something. You don't have to do what you're immediately good at."
She encouraged her fans to pursue a career in what they are passionate about. "I really want us to move towards a future where young women aren't being asked this question. Like, not being asked, 'Why did you follow your more creative passion even though you're smart?'" she said. "I would like to change the idea that you can't be smart and pretty, or you can't be smart and enjoy your looks or enjoy a creative, beauty- [and] fashion-based career. You can be two kinds of people in one person."
Aoki Lee Simmons is an accomplished young woman. Over the years, she has proven both her talent and versatility across various fields from education and advocacy to the high life of fashion and haute couture runways.
She got accepted into Harvard University at 16-years-old
Simmons is currently set to start her senior year at Harvard University. She is pursuing a Bachelor of Science degree in computer science. When she received the news of her acceptance at the Ivy League, she took to social media to celebrate. "I am excited and honored and so so grateful," she wrote under two videos of her finding out the news of her acceptance.
She made her runway debut with Pyer Moss
In 2021, Simmons made her runway debut walking for Pyer Moss' couture show. She thanked the team for giving her a first haute couture runway experience she will never forget. "The people I worked with and met during this journey are all the definition of passion and professionalism," she wrote. "I'm forever grateful, still crying a little."
She is an intern at the NYC Mayor's office
In June 2022, Simmons started an internship at the NYC Mayor's office. She shared one of her work outfits on TikTok. The 20-year-old acquired skills in social media and communications, as well as human resources and political consulting, as per her LinkedIn profile.
She models for some of the world's biggest brands
Not only is Simmons fully committed to her work as a student and an intern, but she also works as a model for some of the biggest and most popular brands in the country and around the world. She has modeled for Calvin Klein, Pottery Barn, and Carlton Jones, among others. She will also be starring in a campaign alongside her mother and sister Ming Lee Simmons for their upcoming PUMA x Baby Phat collaboration launch.
She writes poetry
Simmons regularly shares her love for poetry on social media. She writes both in prose and verse. Her writing explores themes of empowerment, bodily autonomy, and love.
She is open about the anxieties of entering adulthood
Completing your studies and entering the working world can be scary for many recent or soon-to-be graduates. Simmons isn't afraid to share her own fears when it comes to becoming an adult. "I used to tell myself when I hit a certain milestone or resolved a certain issue I'd stop worrying. But I'm beginning to realize uncertainty is kind of a lifelong thing," she wrote on social media.
"Sometimes I feel like I'm working so hard and don't know if I'm going the wrong direction, wasting time, or making things worse instead of better. Trust me, I want to trust the universe, the process, divine timing, all of that. But I feel like I don't know how!"
She shares book recommendations and her love for literature
Simmons regularly takes to social media to share her love for novels and literature. In the past, she has shared that Madeline Miller – the author of Circe and Song of Achilles – is one of her favorite authors. She also recommended The Maidens by Alex Michaelides to her followers. The 20-year-old seems to have a passion for novels inspired by Greek mythology.
She shares her experiences being a young woman of color to help others
Growing up in New York City, Simmons was faced with an issue other women often have to deal with: staying safe in a big city. She encouraged her followers to follow the advice of other women when it comes to personal safety, adding that experiences can differ for men and women when it comes to navigating a big city on your own.
Photo Credit: LOS ANGELES, CALIFORNIA – MAY 19: Aoki Lee Simmons attends the Dior Men's Spring/Summer 2023 Collection on May 19, 2022 in Los Angeles, California. (Photo by Phillip Faraone/WireImage)
About Kyra: Kyra Alessandrini is a news writer at Girls United and a freelance journalist. Her work has appeared in publications such as Time, The Hollywood Reporter, InStyle, and Elle. Born in New York and raised in Paris, France, she is passionate about culture, street photography, and travel.