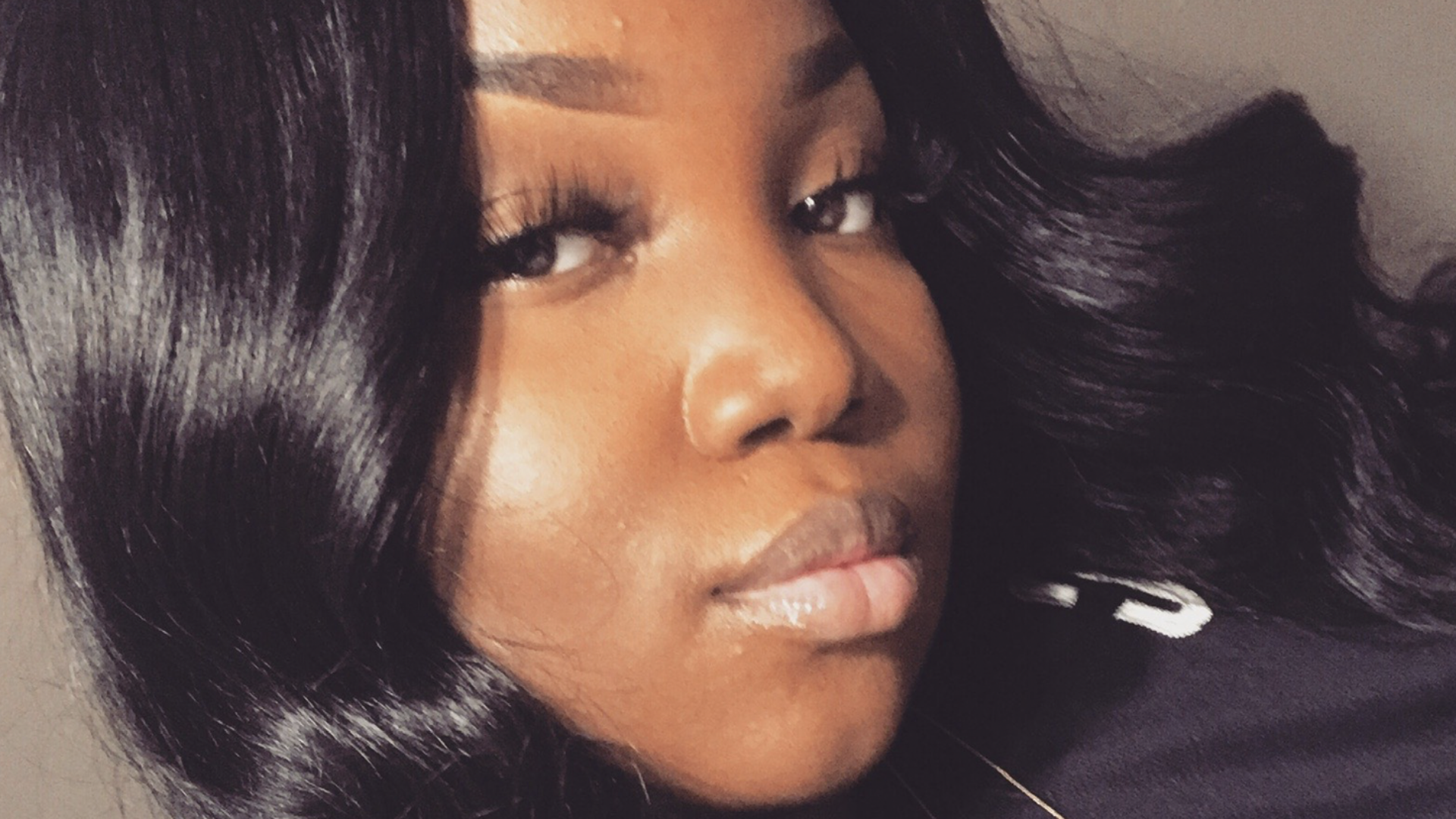 Entrepreneur Jusme Kamil Is Using The Viral Kettle Conversation To Make Money Moves
We spoke with the owner of The Nu Bamboo about going viral and how she's raising awareness about her business.
The early morning hours of Saturday, December 5 were just like any other for Jusme Kamil, founder of jewelry brand The Nu Bamboo. After a long day of crafting earrings, she made a cup of hot tea with electric kettle she had recently purchased for her new apartment. "I read an article about peppermint tea a couple of years ago and how it's good for digestion," she said to GU. "That began my journey into hot tea, but I wasn't drinking it to the point where I needed a kettle until I moved into my new crib." Kamil innocently posted about the kitchen appliance to Twitter, as she tends to do with new finds, and went to sleep. When she woke up the next day though, the internet was ablaze as U.K. based users attacked her for buying an electric kettle so recently.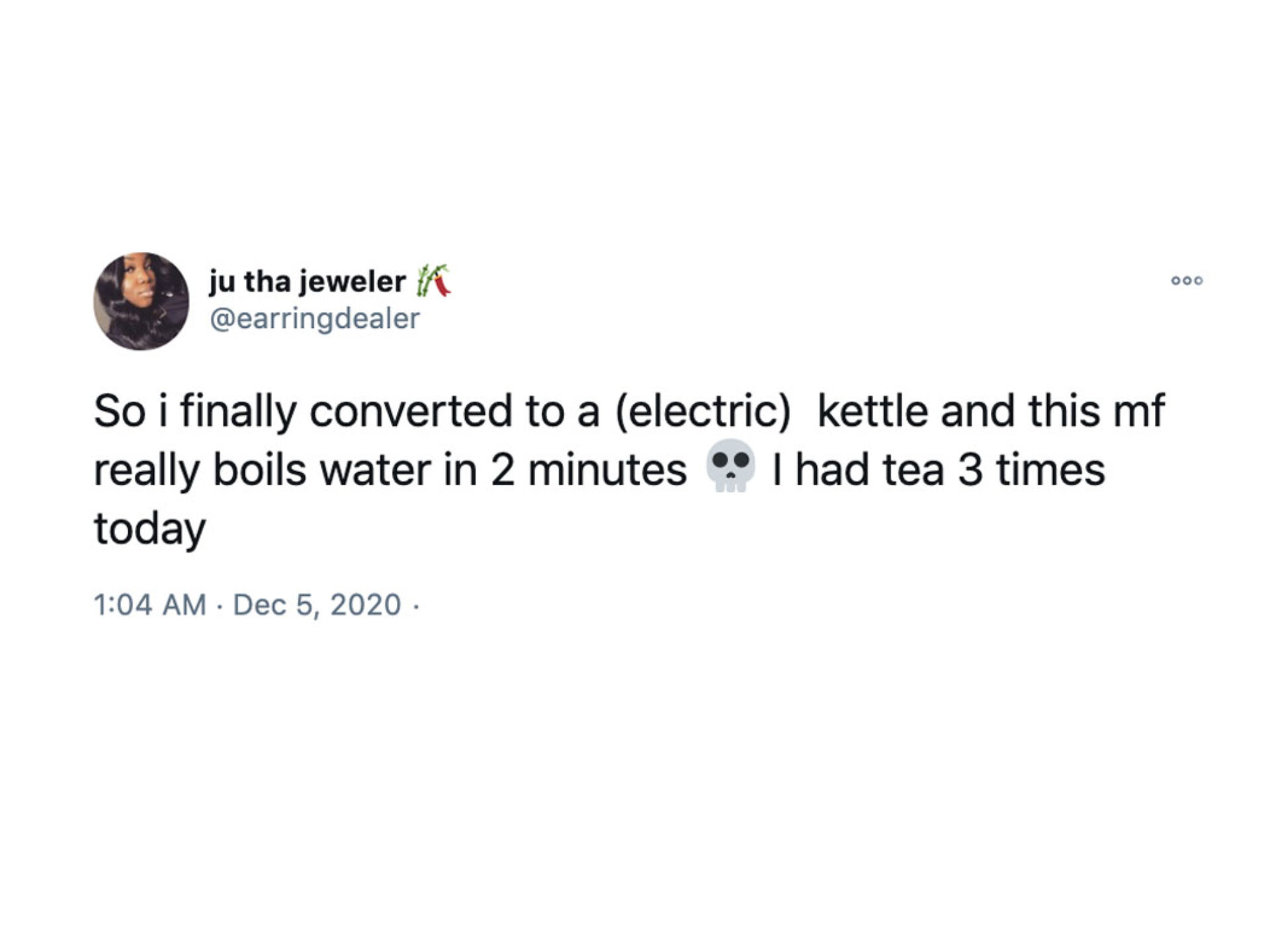 "I woke up and the tweet had, at the time, over 300 quote tweets," Jusme said. Though she had a following of over 36,000 on Twitter, she still wondered why there was such a large response to that particular comment. She quickly realized that people in the U.K. were responding to her tweet, and that some of the comments were especially insensitive.
"At first, it was sh–s and giggles, you know what I'm saying? I was like 'Okay, y'all got me," she said. As the mass response continued, Jusme noticed that some of the remarks had classist undertones, given the fact that people worldwide have been financially struggling since the COVID-19 lockdowns began in March. "The condescending tone of the tweets I was getting…it was certain people that was just doing too much," she revealed. "This one person was like, 'Y'all really over there boiling water like you live in government assistance homes.' The cruelty was surprising, especially given the nature of the tweet, yet it also provided insight into what it is like to be a hypervisible Black woman on social media.
Though the influx of tweets, as well as the continued, hateful discourse on audio platform Clubhouse, would be too much for certain people, the entrepreneur used to moment to put the focus on her business. On December 6, she posted a new note on Twitter, sharing that anyone who used to code 'KETTLE' during checkout would received 20% off of their purchase.
"Anytime there's a major event, whether I'm at the center of it or not, I'll flip it and try to market it," Jusme said. She recalled an instance when Twitter was down and she issued an email blast with the text, "Twitter is down, but we aren't!" Her humor, quick thinking and innovative approach to sales have helped her amass such a loyal customer base, as well as attention from music's power players.
In Kehlani's May 2020 music video for "Open (Passionate,)" the R&B singer can be seen wearing a pair of gold, hand-woven earrings by Jusme—and the clip has over 4 million views on YouTube thus far. The very next month, The Nu Bamboo was featured on Black Parade Route, Beyoncé's Black business directory created in collaboration with the singer's stylist, Zerina Akers.
Since the kettle debacle began, Jusme's following has increased by 2,000 and she feels like she needs to make new people aware of what her account actually focuses on. "I'm definitely gone let the newcomers know that this is what's really going on and that this is what the hustle is," she said. She also isn't going to let this experience define how she maneuvers through the internet in the future, adding "I'm not gonna let it shake me."
Shop from The Nu Bamboo here.